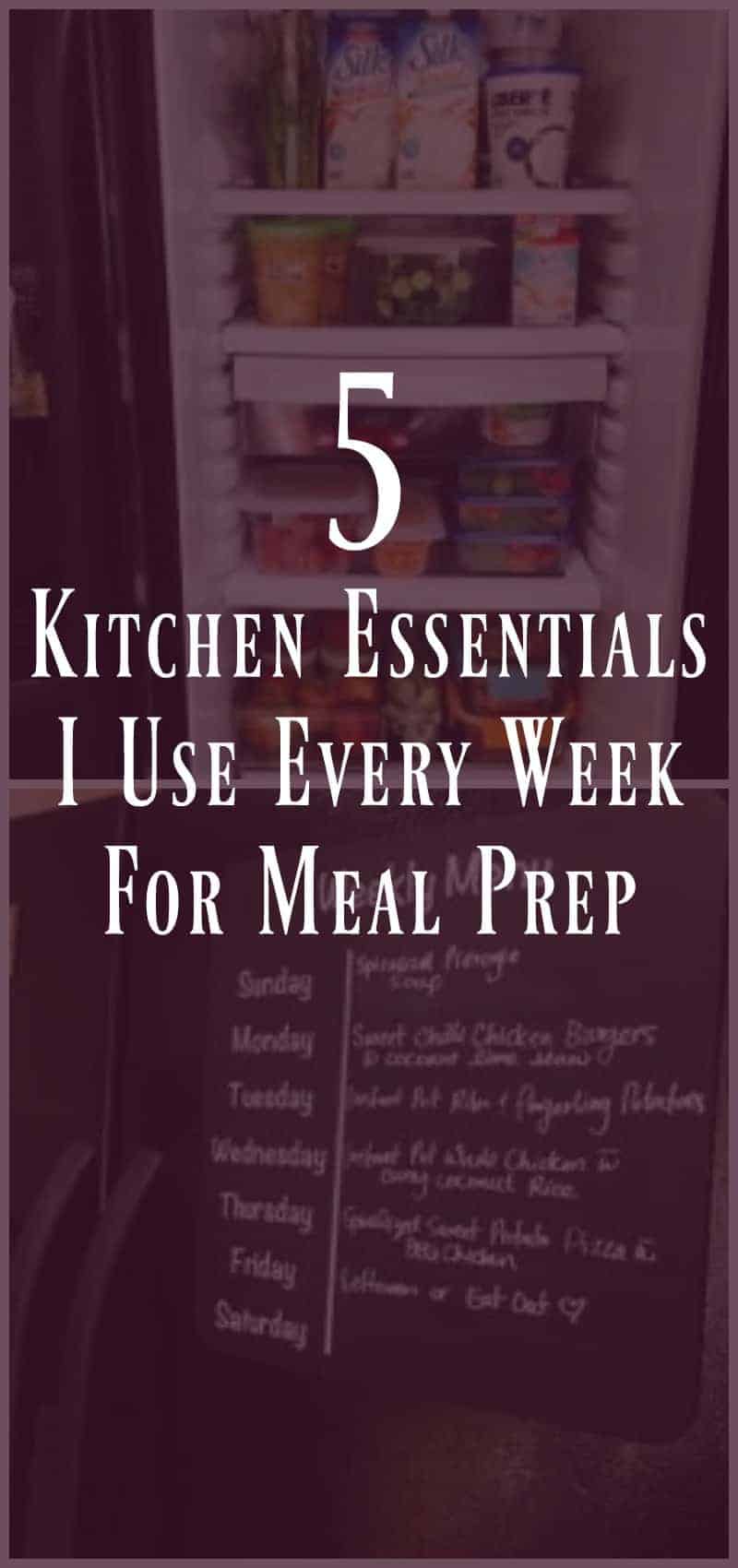 This post is by OYS writer Steph from Confessions of a Meal Plan Addict! Being a busy mom, wife and full time career woman, she has mastered once a week meal prep to organize her week, her life, and her health. You can read more about her on the OYS Team Page. You can find Steph on her blog, Facebook, and Instagram.
---
After being an avid meal planner and prepper for the past 2 years, I dropped a bunch of weight, but have accumulated a few new kitchen tools that I use weekly that help with meal planning and keeping on track!
These five things help me get through my meal plan and prep as quick and efficiently as possible, and then help me stay organized all week! Win-Win!
#1. Sharp Knife – don't underestimate the value of this.
I splurged on one REALLY high quality knife for meal prep (I have a Shun knife). Your chopping and slicing will streamline when you have a good quality knife and can chop and go without struggling with your food!
#2. Clear & Stackable Containers – be it glass or plastic.
Clear containers let you see exactly what you have on hand and spend less time digging through your fridge trying to find all of your ingredients during the week. Stackable containers are key to maximizing fridge space because as you develop this habit and get faster, you will see more and more containers appearing in your fridge. You can view a list of our favorite meal prep containers in this post.
#3. Meal Plan Tracker
There are many options out there to do this. Just pick with works best for you and stick to it. Some easy options are Plan to Eat, this PDF printable template , or a magnetic chalkboard. A meal plan tracker will help you get organized to plan your week, and take all of the decision fatigue out of "what's for dinner?".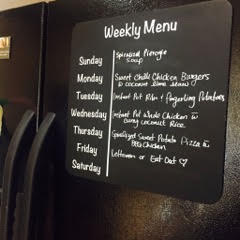 #4. Kitchen Scale
Ditch the bathroom scale and opt for a kitchen scale instead. When prepping meals, stay on track by measuring your portion sizes – if weight loss is your main goal. Focusing on the kitchen scale and not the bathroom scale is one of the biggest reasons once a week meal prep helped me lose the weight.
Related post – What I've Learned About Meal Planning and Weight Loss
#5. Mason Jars
These are SO versatile. I use them every single week for instant mason jar soups, salads, portioning cottage cheese, making salad dressings, freezing soups, packing snacks… everything. I also opt for the plastic lids vs messing around with the lids and rings. Here are a few of the things I am prepping in mason jars.
These few kitchen tools are considered essentials in my meal prep routine! Are there other kitchen tools you have to make meal prepping and planning more manageable?