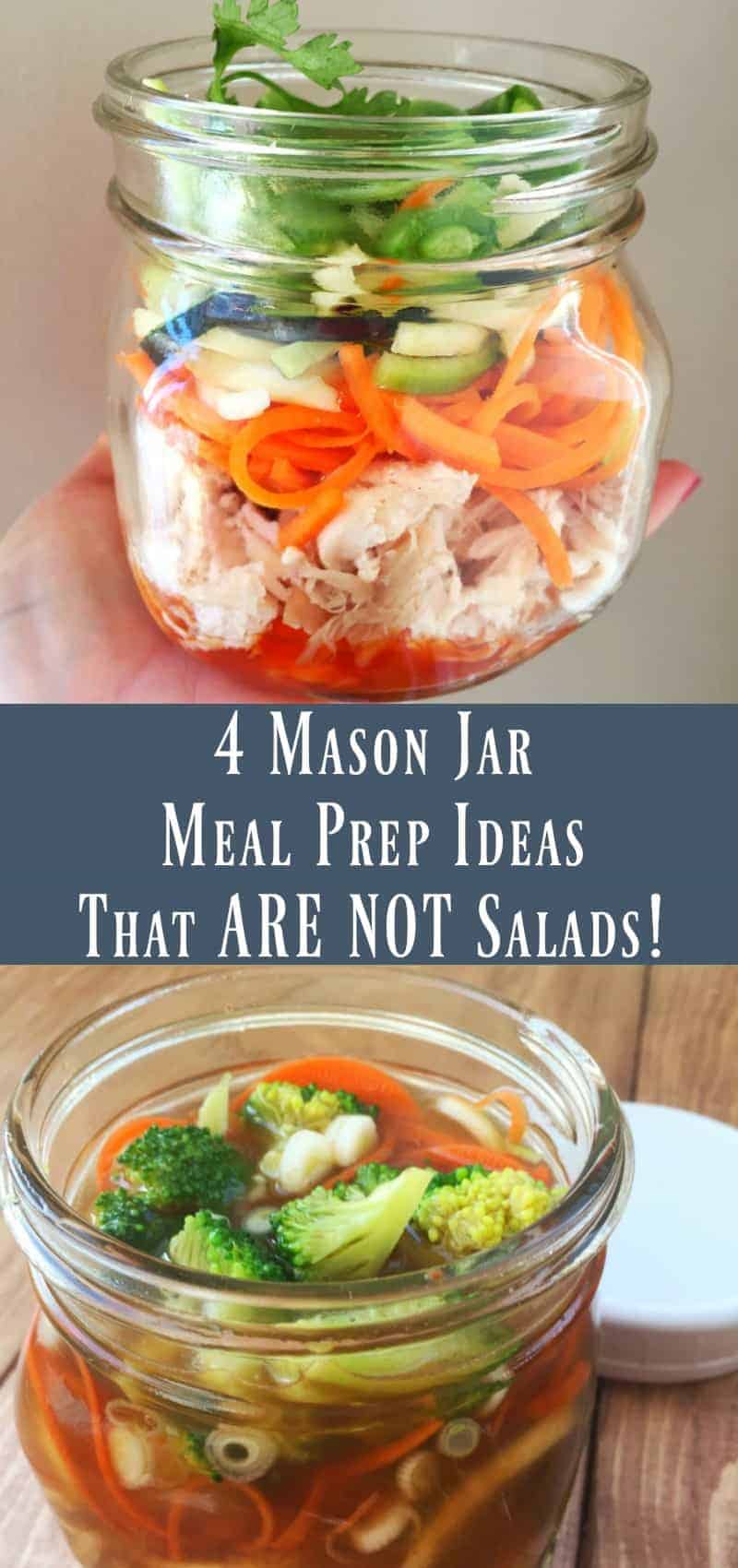 This post is by OYS writer Steph from Confessions of a Meal Plan Addict! Being a busy mom, wife and full time career woman, she has mastered once a week meal prep to organize her week, her life, and her health. You can read more about her on the OYS Team Page. You can find Steph on her blog, Facebook, and Instagram.
---
Not only are mason jar meals super trendy and cute these days, they are easy to assemble, portable, and naturally portion controlled.
Assembly is usually pretty quick for these, and there is no greater satisfaction than having a row (or 2!) of ready to go, portion controlled, healthy foods ready for the week.
My Instagram account and fridge are home to a few different mason jar meals every single week, and today I am sharing 4 mason jar meal prep ideas to put in your meal plan rotation.
#1. Overnight Oats
Overnight oats are a great way to prep you breakfast for 3 days in advance. You also can make it so you have a different flavor each day. These work with a base of 1:1 ratio of oats and your choice of milk, and then adding the fixins you like. This is pretty much the most epic way to make breakfast taste like dessert!
Here is a full tutorial and 20 recipes to get you inspired.
Also give these favorite overnight recipes a try.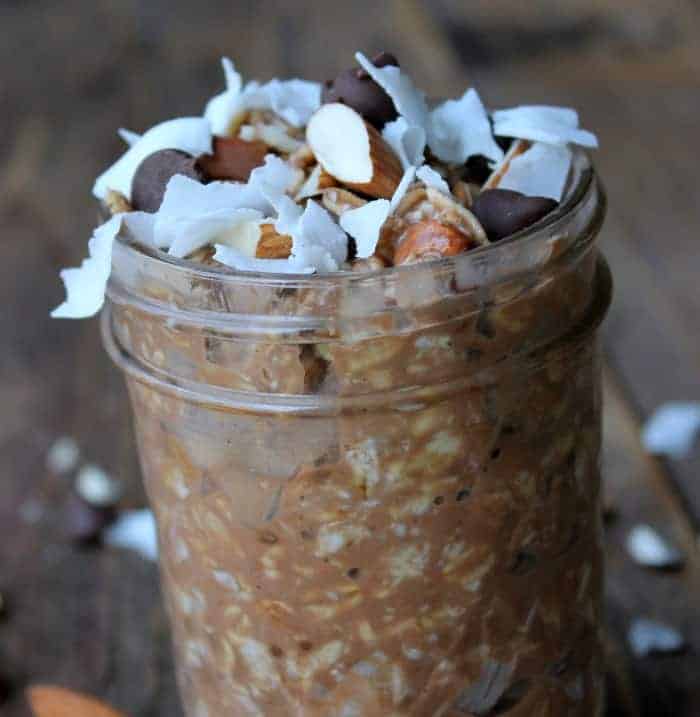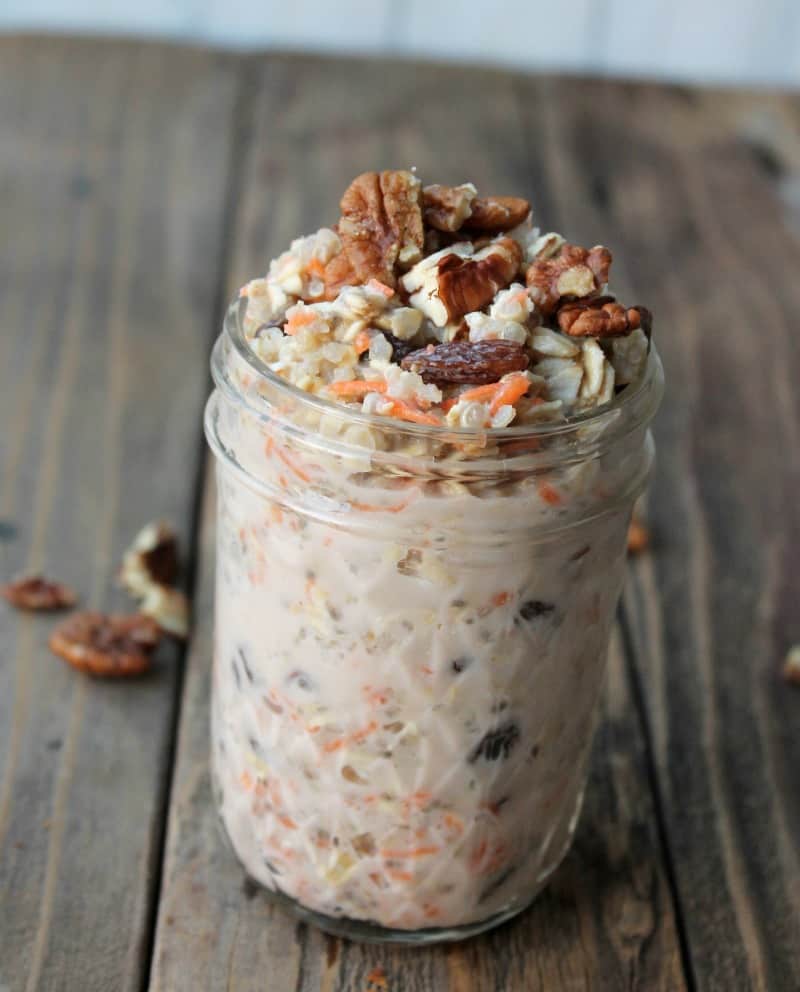 #2. Instant Soups
A great lunch option! Add veggies, add cooked meat (hello dinner leftovers), add flavoring, and at lunch time, simply add boiling water. My favorite thing to do is swap out starchy carb noodles with zucchini noodles to have a veggie dense noodle soup!
Try these!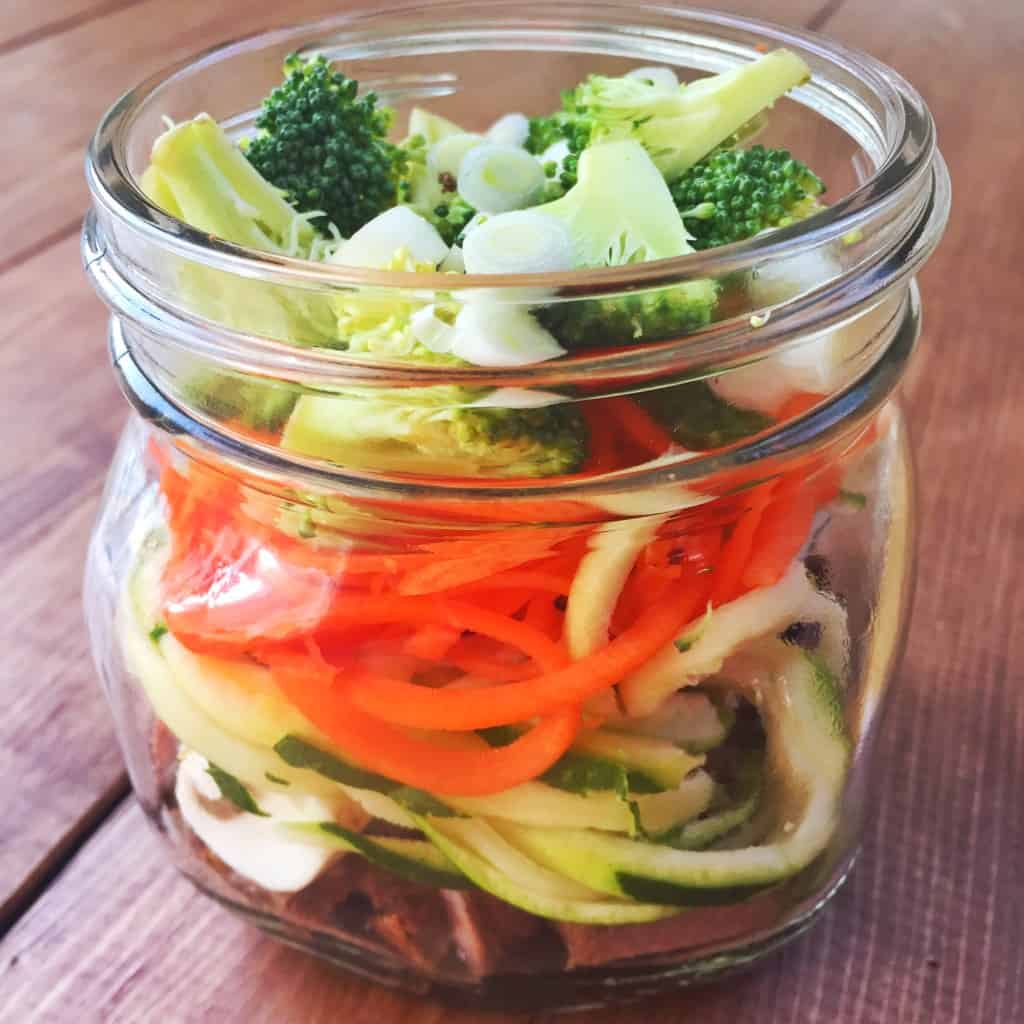 Beef Teriyaki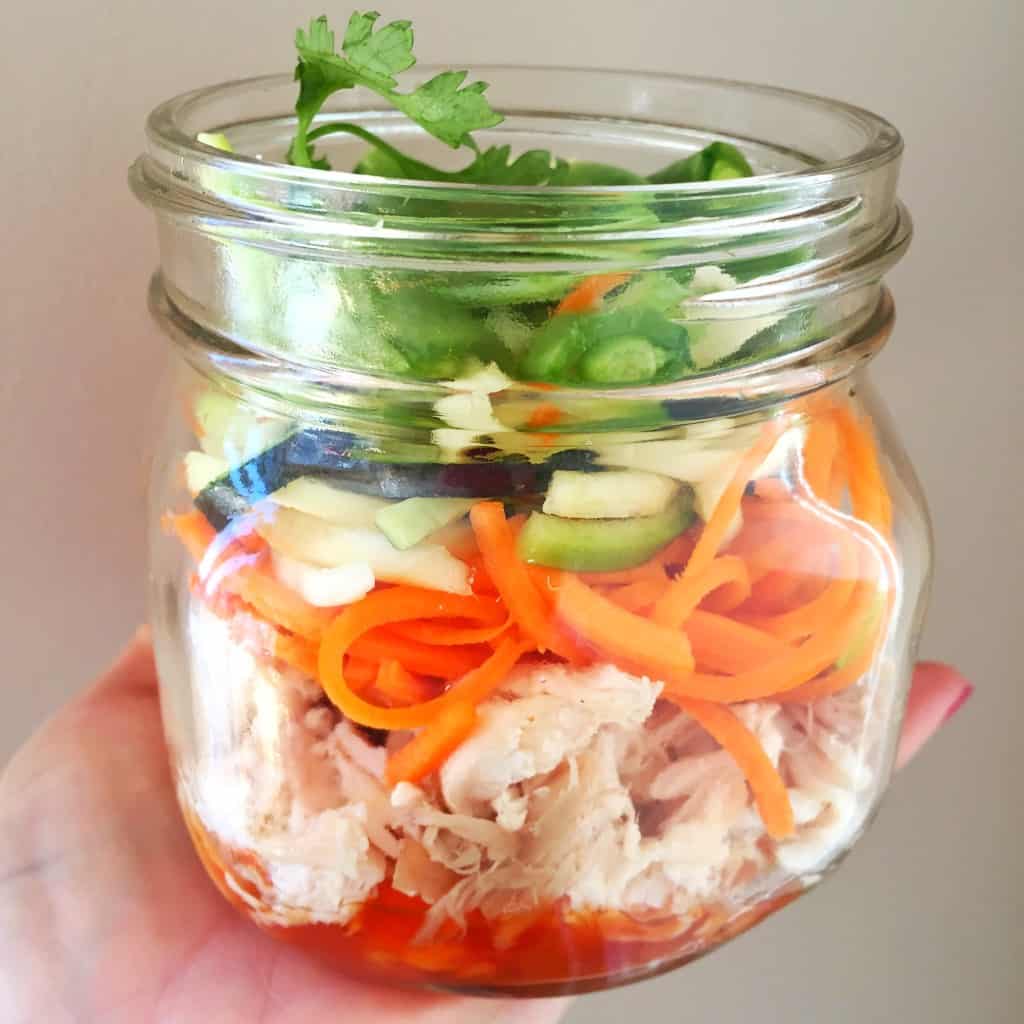 Sweet Chili Chicken
#3. Portion Controlled Snacks
Just about anything can go into a wide mouth mason jar for prep ahead snacks. I am fan of prepping snacks for the week in these. I even did a little test recently of celery and peanut butter in the jars together and 3 days later I wasn't left with soggy celery!
My little snack size mason jars often have Beet Salsa, carrots and hummus, celery and peanut butter, trail mix, grapes and turkey meat… just to name a few!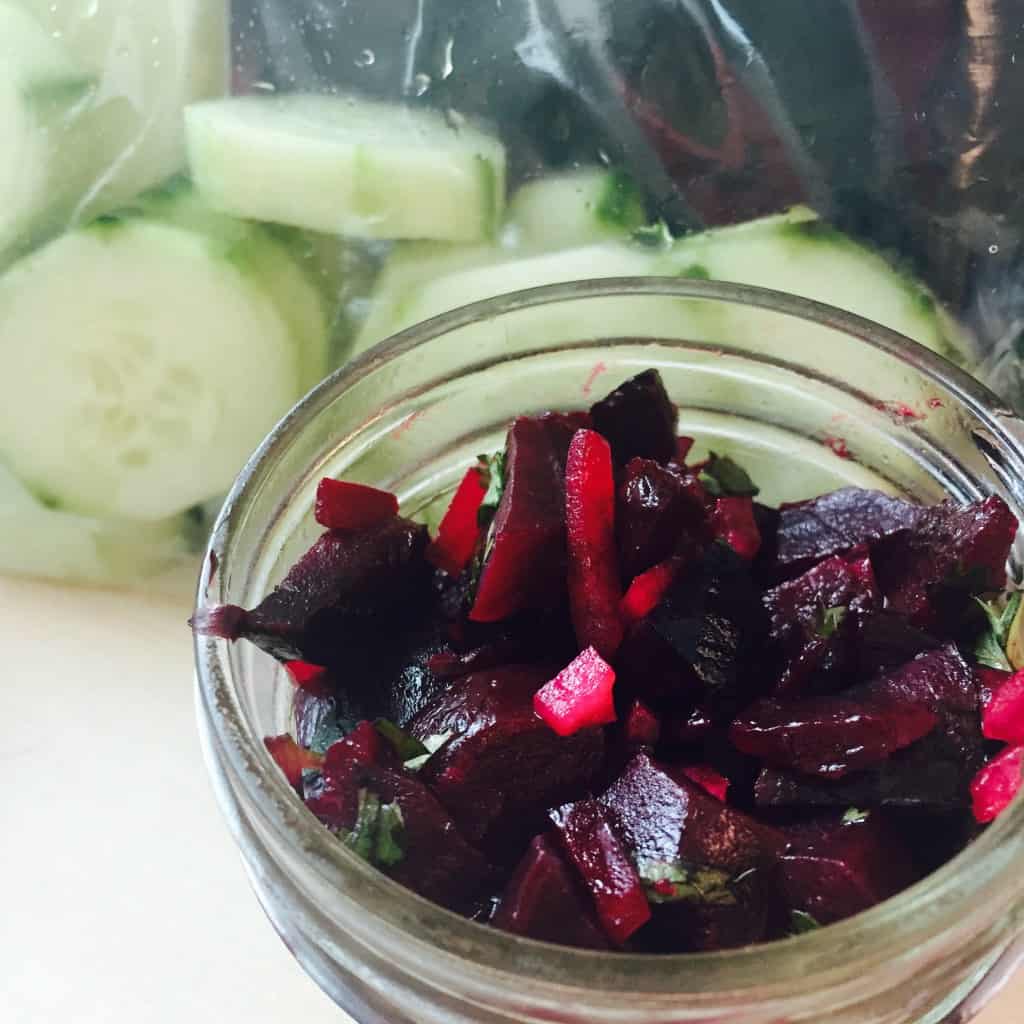 #4. Single Serve Mason Jar Soups
To set myself up for grab and go lunches, I will take an afternoon and make a couple of different soup recipes and then freeze them in mason jars for grab and go single serve lunches. This means I can usually cook for one afternoon and have lunch covered for WEEKS!.
This post has some tried and true freezable soup options plus grocery list to fill your freezer with healthy soups in one day!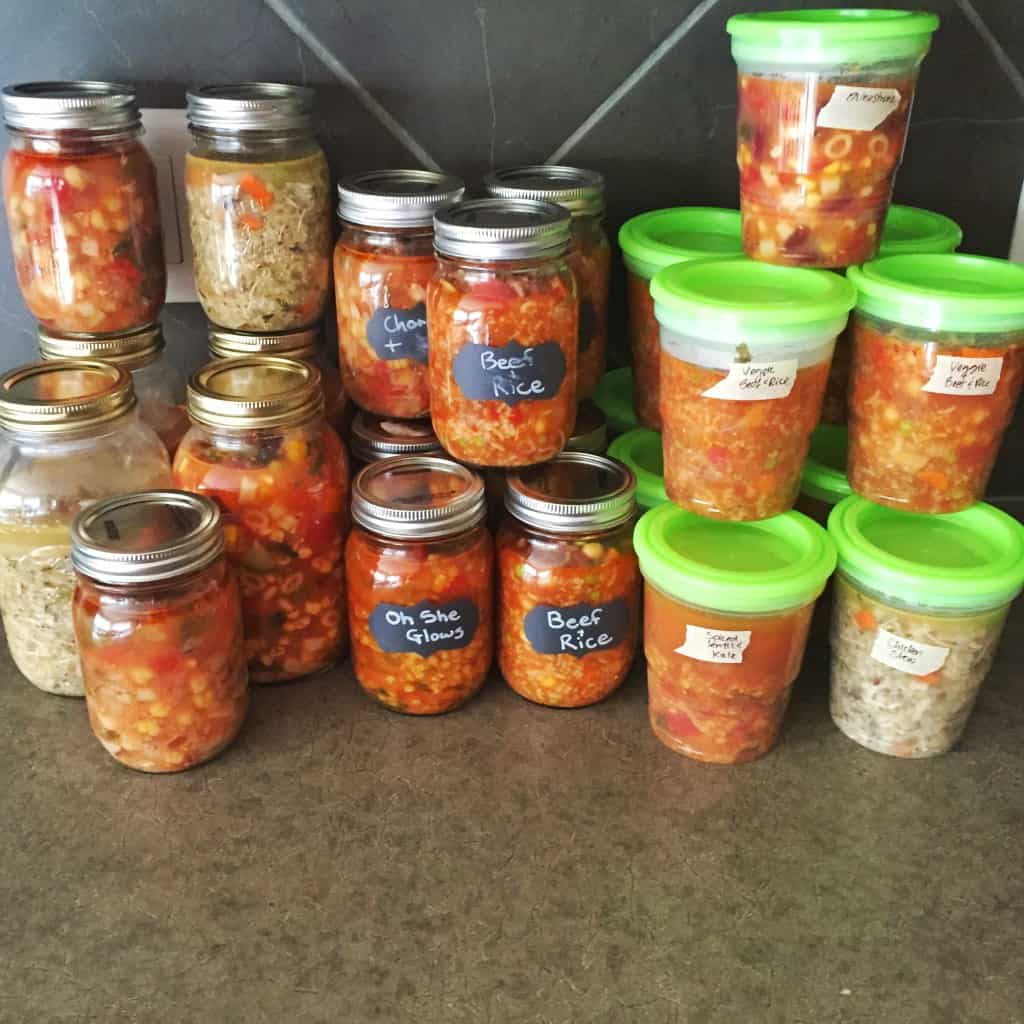 While I love mason jars because they are inexpensive, readily available, glass (easy to wash), and easy to see what is inside them, the biggest down fall is that if you are on the go all the time, like I am, it can be heavy to pack multiple ones around.
Nonetheless, mason jar meals are still a weekly go to for my once a week meal prep.
What did I miss in this list? What else are you prepping in mason jars once a week?!