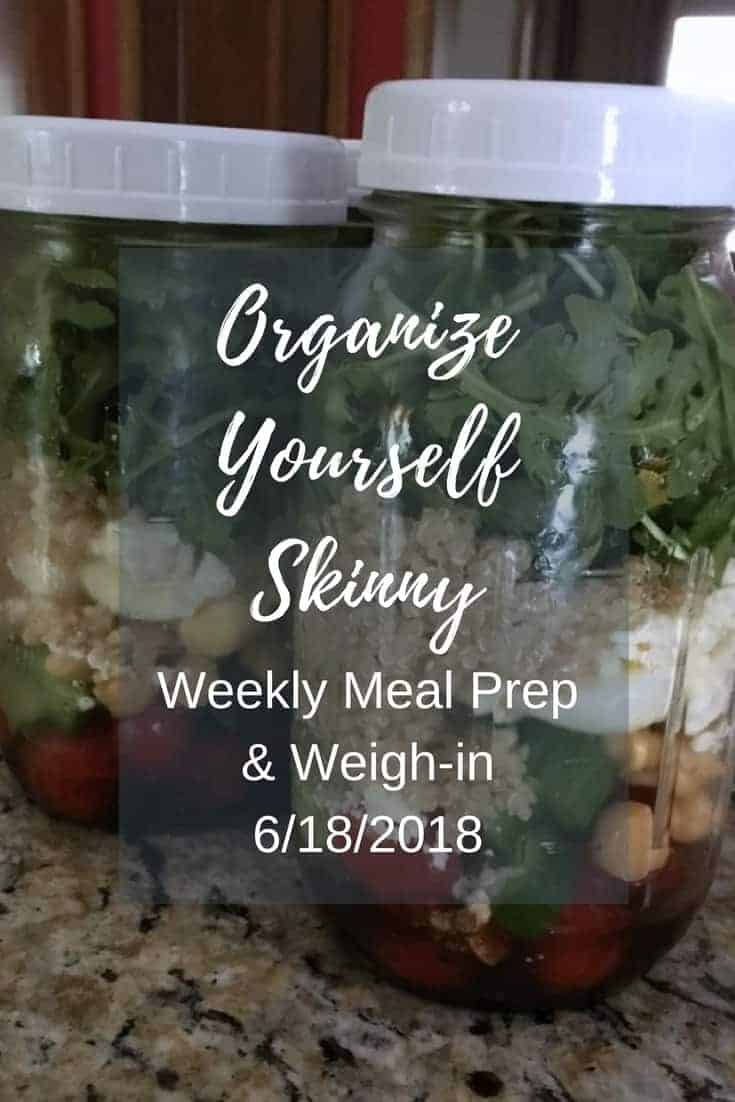 Well it's that time of year! The kiddos are done with school and summer vacation has begun! I must say I'm feeling excited. I'm looking forward to spending lots of quality time with my girls. 5 years ago I didn't have the opportunity to hangout with my kids, and their friends, all day during the summer months. But now that I work for myself my schedule is more flexible so I have time to do the things I want with my kids. Trust me, everyday I'm thankful for this. Of course, I still have to work, I'm updating the Organize Yourself Skinny ecourse AND creating a brand new meal prep ecourse so I have lots to do. However, my schedule is going to be reduced quite a bit so I need to work smarter with the time I have. Anyway, I'm looking forward to laying out by the pool and simply having a good time this summer. Work will get done in-between that 🙂
Okay, let's get to my weigh-in.
Starting weight (October 2010) : 177 lbs
First goal weight: 145
Final goal weight: 135 lbs
Last week's weight: 156.2
Current weight: 157.8
Pounds lost: +2.6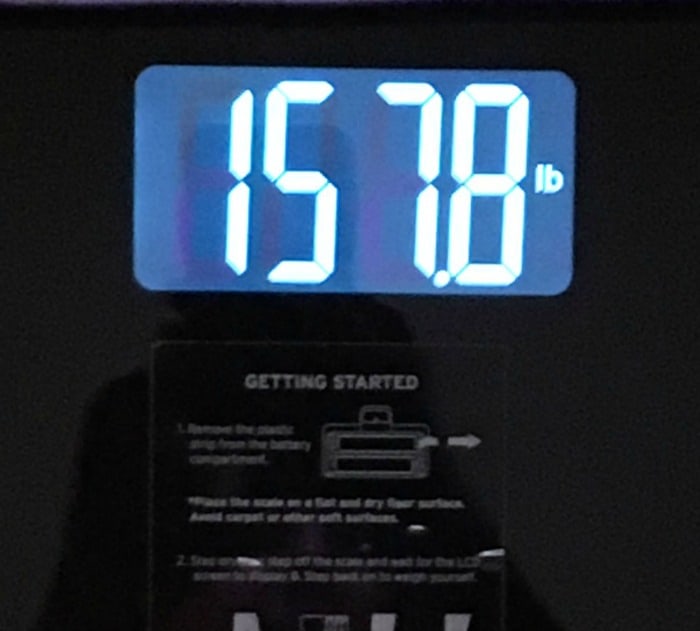 Oh the weight loss rollercoaster! Just like anyone, I hate seeing the scale go up. However, I'm not gonna get too crazy about it. Last week was a great week. I tracked everything I ate Monday – Friday and I exercised 3 days. Of course, I should've worked out more but I feel last week was a good healthy lifestyle week. When I got on the scale on Friday the scale was going down. The problem happened Saturday and Sunday. Grrrrr…the darn weekends. I wouldn't say I excessively overate but I ate a lot of salty foods – especially Sunday on Father's Day. Well that sodium didn't do me any favors Monday morning when I got on the scale.
Overall, even with the scale going up I feel good. I've been drinking green smoothies daily and sticking to a lower carb diet. I don't feel bloated and even my clothes are fitting looser. So, I'm not going to be discouraged by the number…this week.
This week I"ll keep tracking my meals and stick to an exercise routine.
I'm also testing out Blue Apron. So dinner is easy this week – well for Mike and the kids 🙂 The meals are a little too high in carbs for me but I did give each one a taste and they are yummy. I do have some reservations with Blue Apron but I'll save that for my review. Again, look for that this week. If you want to give Blue Apron a try now here's a $50 off ($25 each week) Blue Apron coupon.
Let's get to my weekly meal plan
Breakfast
Green Blender Smoothies and Detox Smoothie later in the week.
Meal prep tips
I'll make these smoothies the morning I drink them. The green blender smoothies are portioned out into their own bags so this helps with quickly getting them made.
Mid-morning snack
Raw almonds
Meal prep tips
I'll portion out a 1/4 cup in the mornings.
Lunch
Mason jar salad with quinoa, egg, and feta
Meal prep tips
Salads were made on Sunday before all the Father's day festivities began. I put together mason jar salads using my favorite ingredients – quinoa, egg, chickpeas, feta, and arugula. You can learn more about mason jar salads in my tutorial. Yummy!
*Just in case you're wondering where Mike's salads have been, he's working more on the road now so instead of salads he's getting hearty wraps in his lunches. I use whole wheat wraps and fill them with veggies and lean meats. I make these the night before.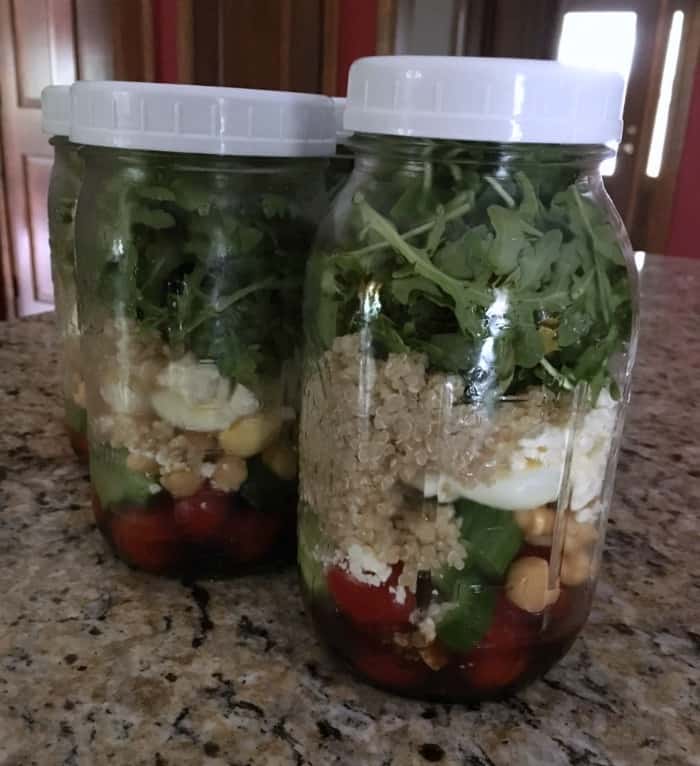 Dinner
Blue Apron dinners
Grilled chicken sausage with tomato/mozzarella salad
Slow cooker sausage and peppers ( I was suppose to make this last week but my turkey cheeseburger meatloaf lasted 3 days so this got pushed to this week)
Grilled chicken with roasted broccoli and asparagus
Tacos
Meal prep tips
I made all the Blue Apron recipe yesterday and stored them in the refrigerator.
I'm grilling the sausage today.
I prepped the slow cooker recipe yesterday and started it this morning before I left the house. This recipe will last a couple days.
Chicken breasts will be grilled the night we eat it.
Taco meat will be made the night we eat it.
My goal is to keep calories between 1300 – 1500 a day.
What's on your meal plan this week?