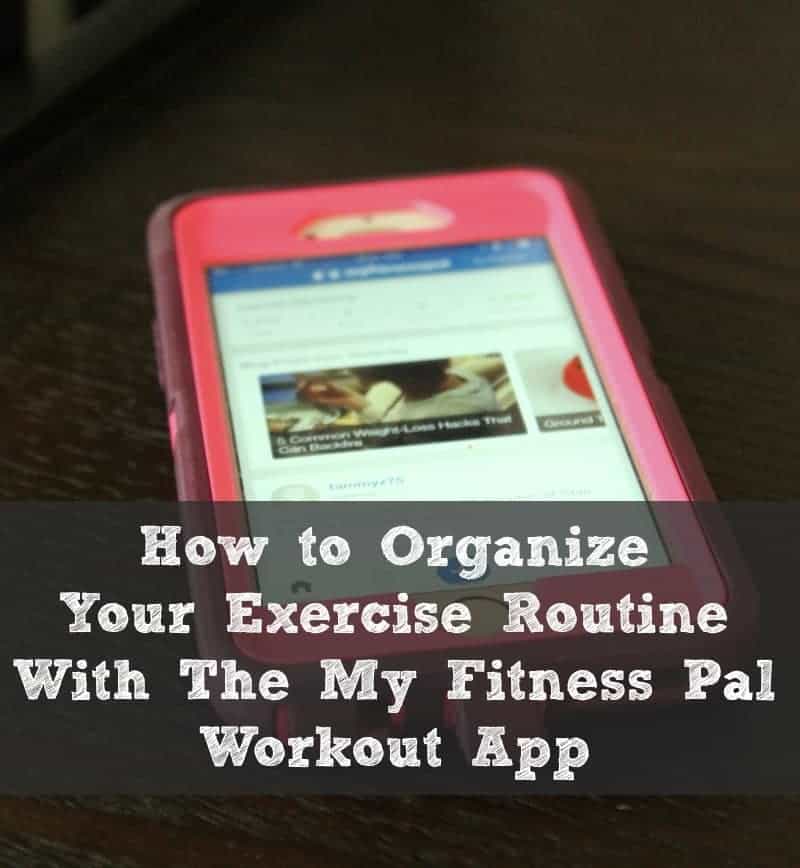 My Fitness Pal is easily one of the most popular fitness apps out there right now. Tammy did a simple post to show you some of the features of the app, focusing mostly on nutrition. You can read it here . I'm going to show you more of what My Fitness Pal can do for organizing your exercise life.
My Fitness Pal is a free app download, and is pretty easy to use, once you explore all of the navigation options. Again, there are many other features related to diet and nutrition that I'm not going to cover here, but definitely check them out. Linking your diet and exercise together will help you get the most out of the app.
Once you have the app downloaded, it will ask you for some basic information to set up your profile. As always with apps, you want to be specific here so that you get accurate feedback. It will ask for your height, current weight, your goal weight, your weight loss goal, and your activity level. You can set your goal to weight loss, weight gain, or maintain weight. For activity level, you choose from very, active, lightly, or not very. You will also set your nutritional goals and fitness goals. Your nutritional goals are basically about your daily calorie intake and checking your intake of specific nutrients. Your fitness goals include how many workouts you are aiming to do each week and how many minutes each workout will be. The app will automatically suggest how much exercise you need to do to reach your weight loss goal, but you can modify it if you need to. It will then tell you when you should expect to reach your goal. I love that feature!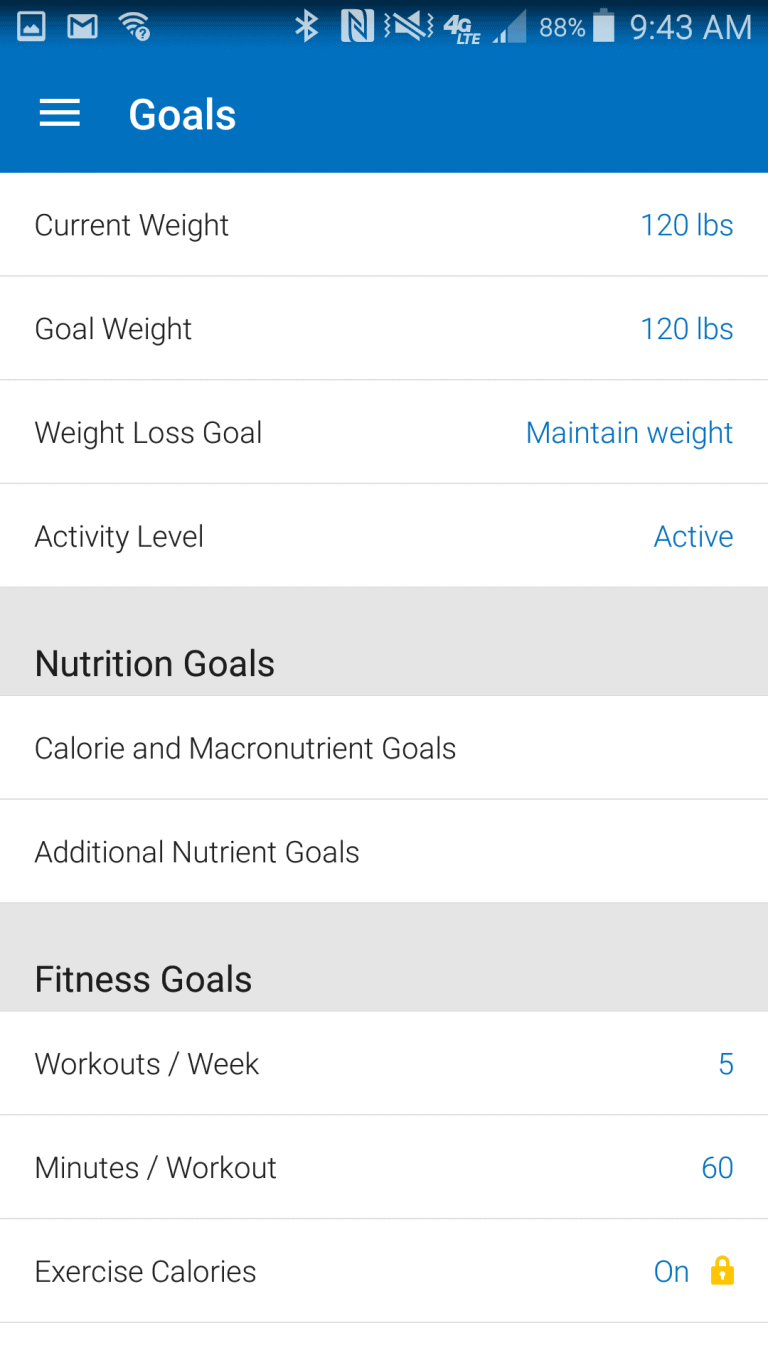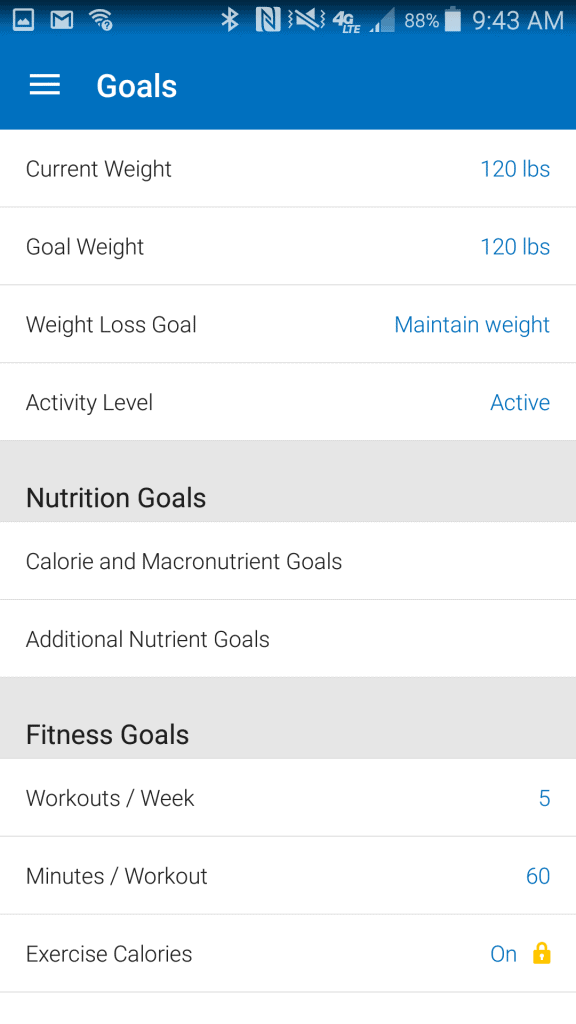 Now it's time to get exercising! After each workout, you want to log it into your diary on the app. You can add any type of cardio or strength workout. The app has a large database that you can browse through, or you can create your own exercise. In the cardio section, you will find everything from running to elliptical trainer to dancing. You just log how many minutes you dd.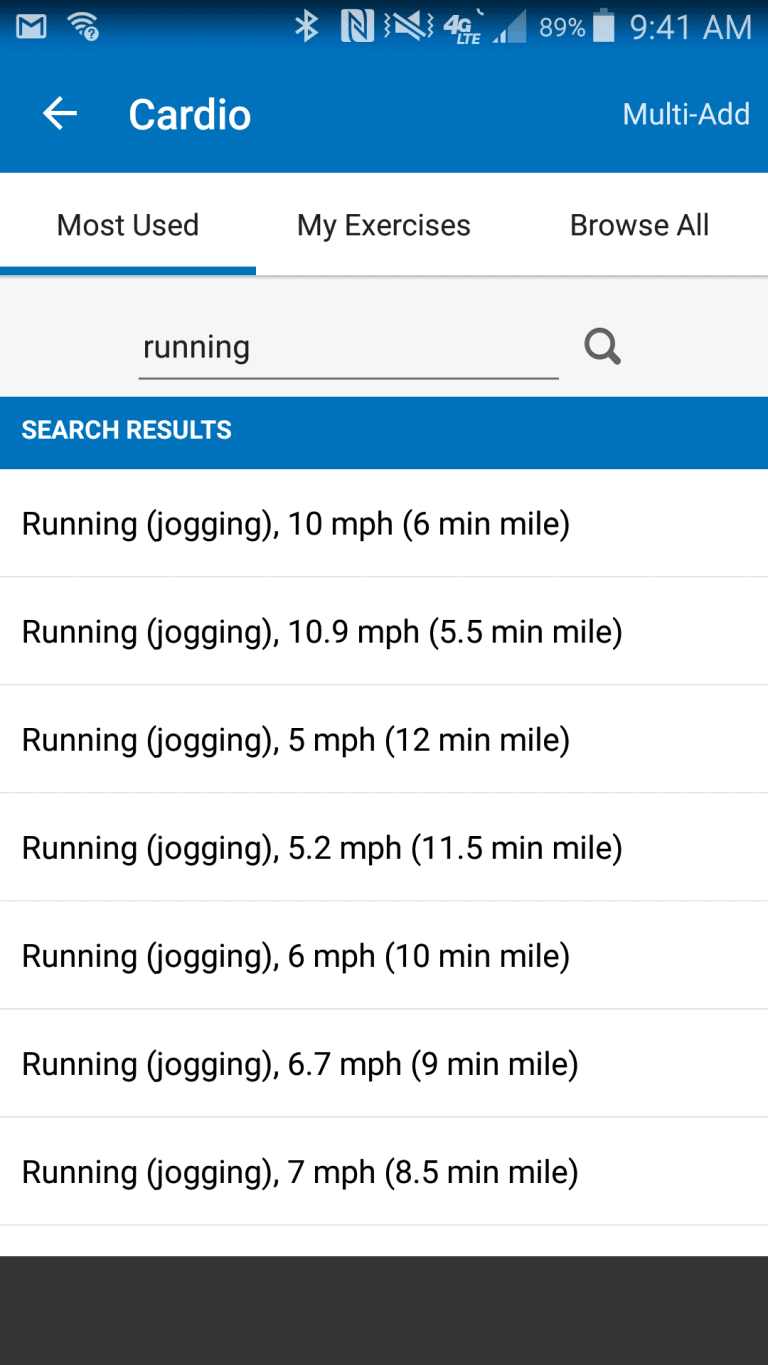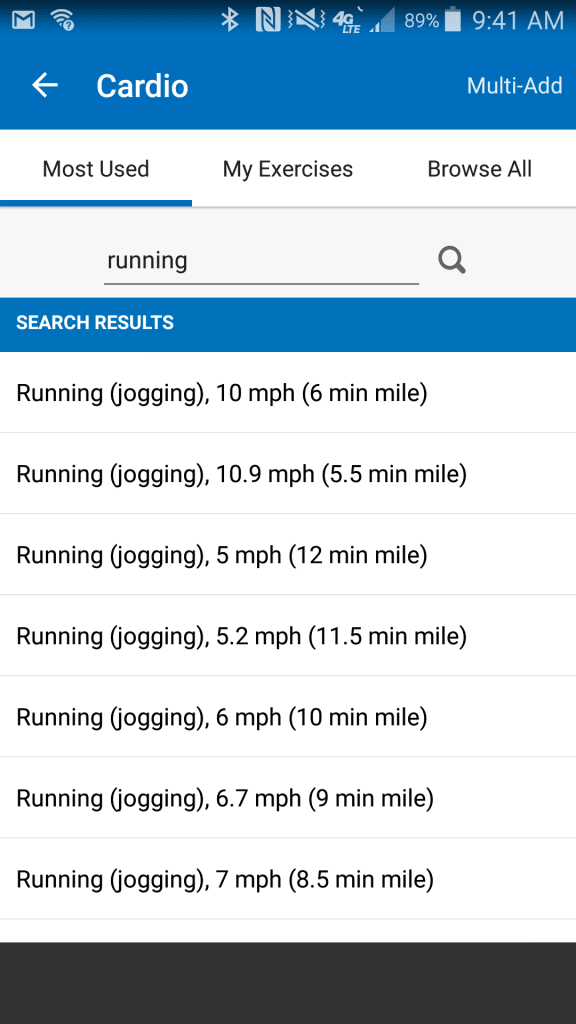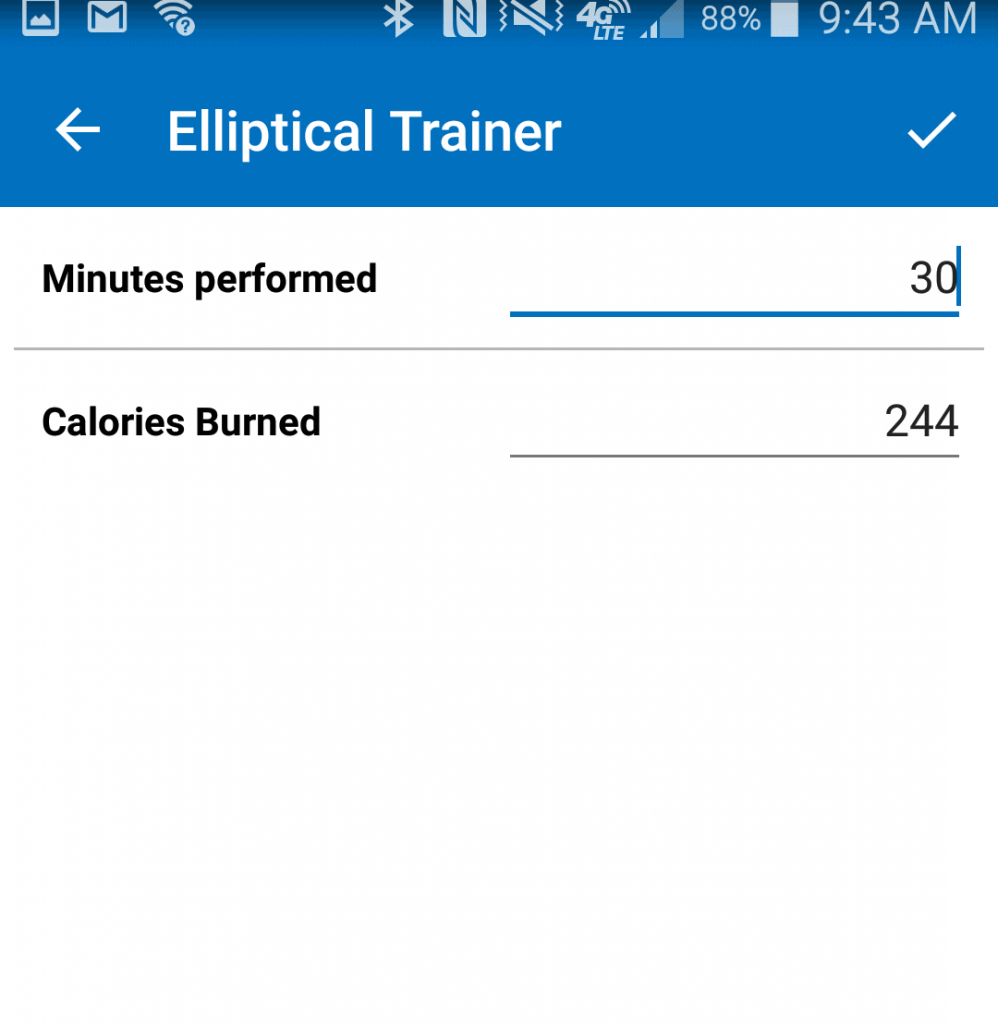 In the strength training section, you will find individual toning exercises, such as squats, deadlifts and shoulder presses. You just put in how much weight you used, how many reps you did, and how many sets you did.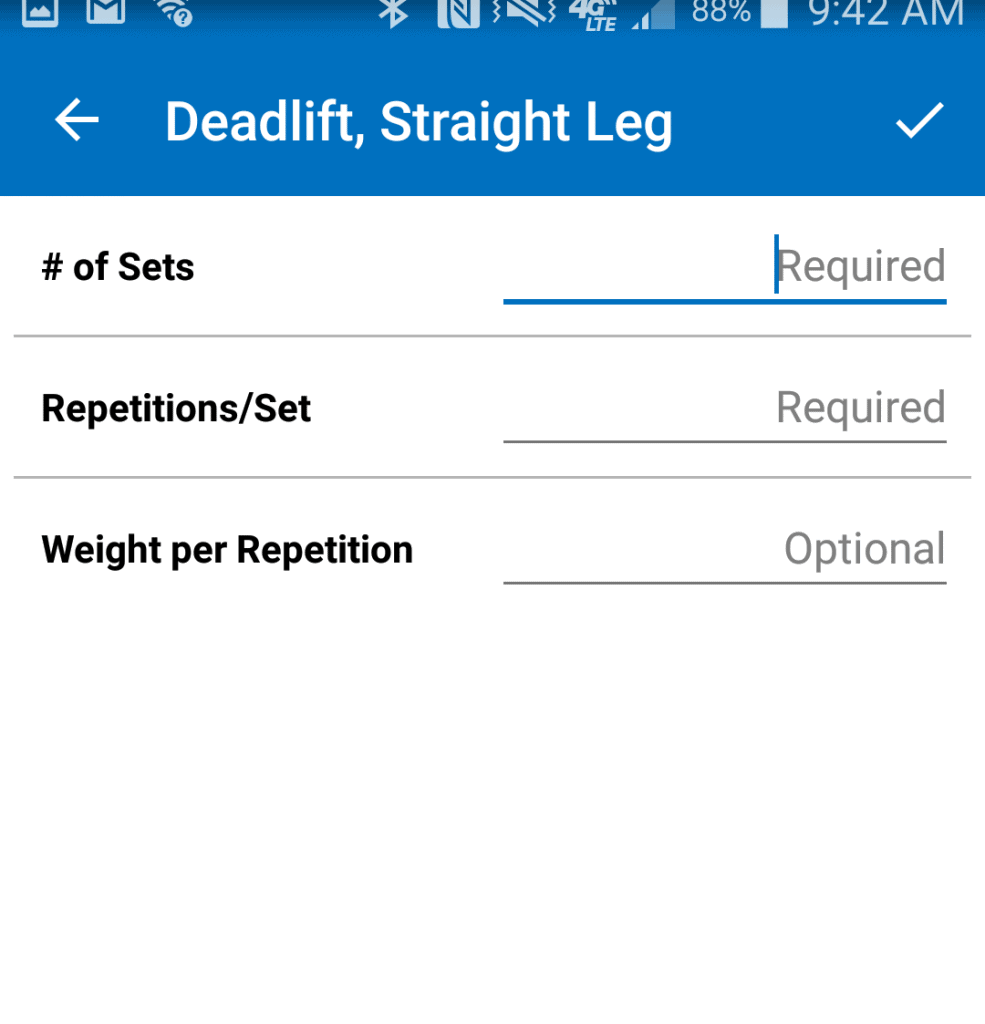 Once you log all of your exercise for the day, it will give you the amount of calories you burned. This is great because sometimes we guess and think we're burning more than we are. This calorie burn is based on your individual weight, so it's going to be pretty accurate.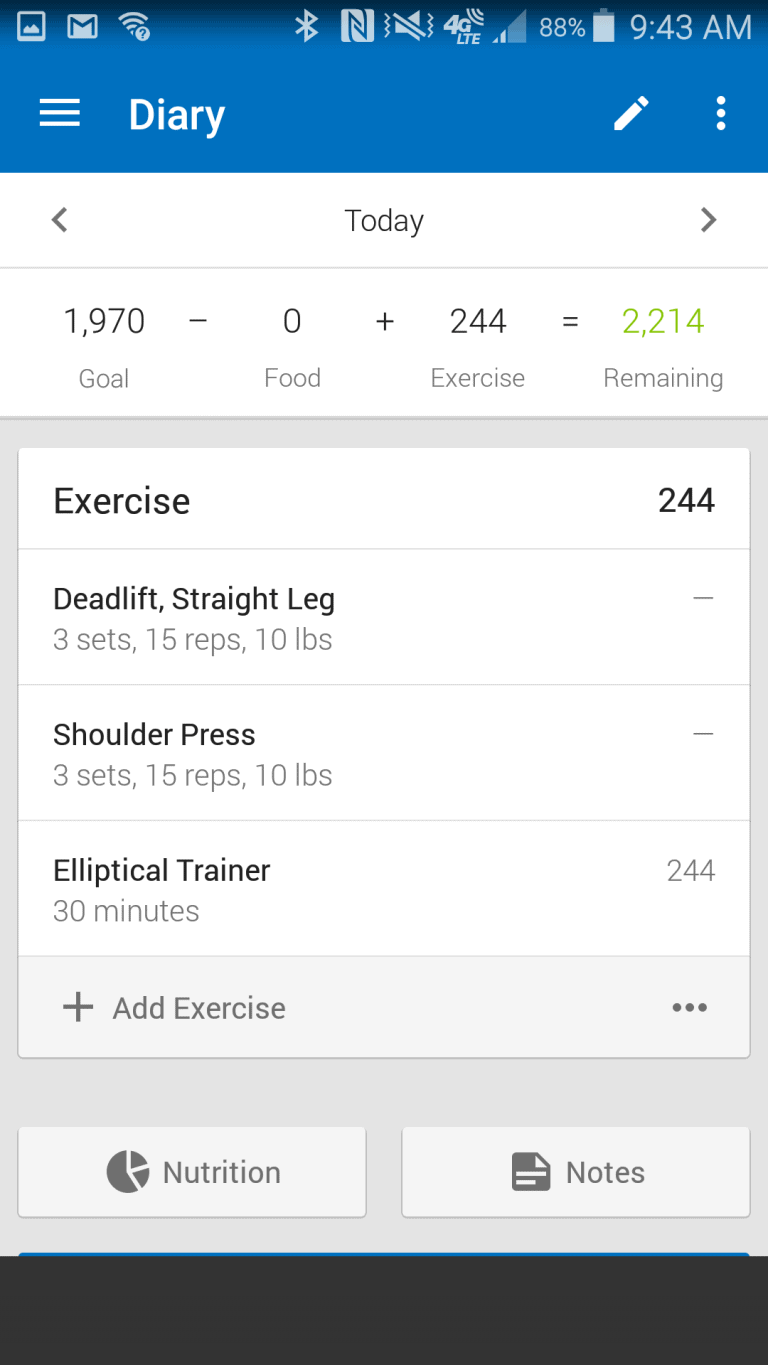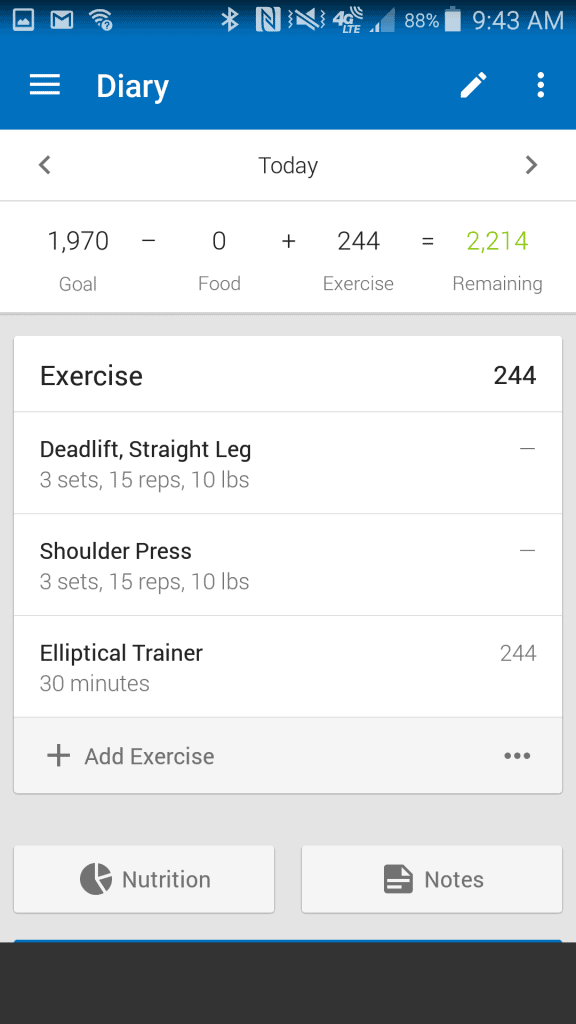 I would highly recommend using the food part of the diary so that you can compare your calories in versus calories out. It works the same way as the exercise part of the diary. You just log your food for each meal and it counts your calories for you. Again, there is an extensive database of food to help make this easier. At the top, you will see your calorie goal for the day. It subtracts your food calories and adds your exercise calories, and tells you how many calories you have left for the day. So if you can, log as you eat, so you know where you stand throughout the day. If you're planning for a night out or a treat, it makes it easier to know where you can splurge and where you need to save.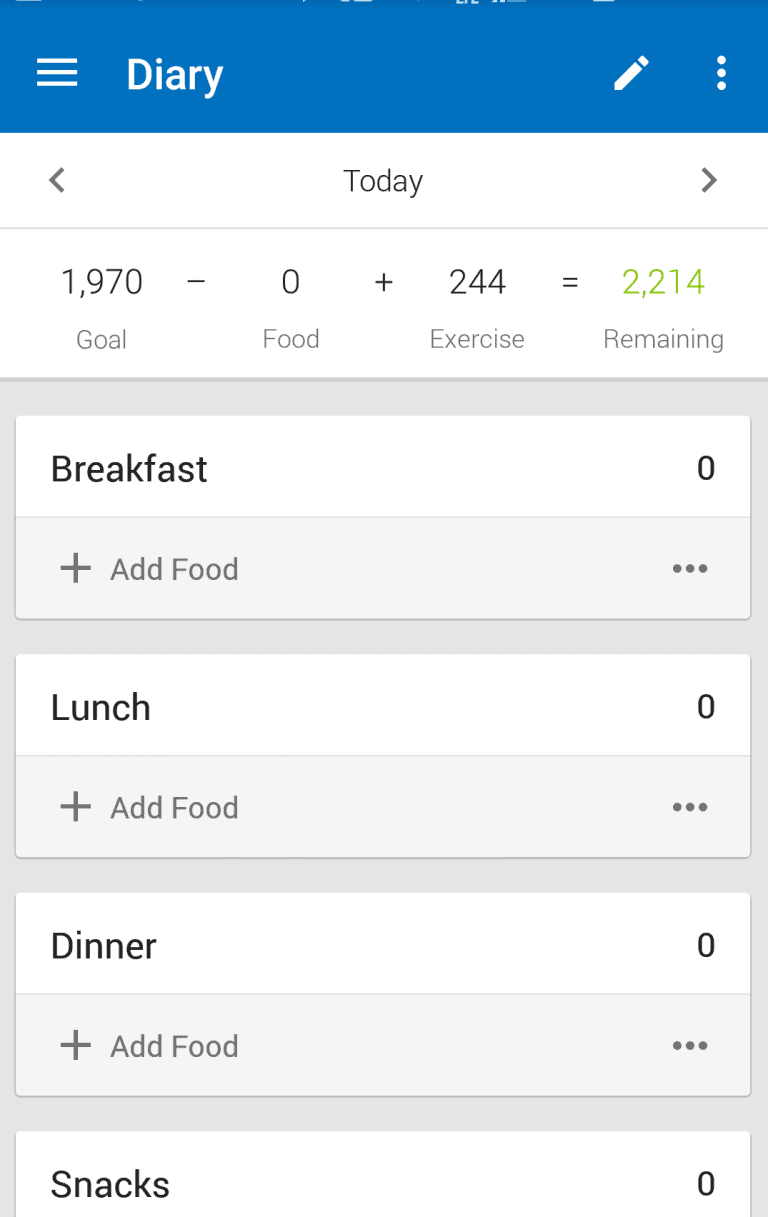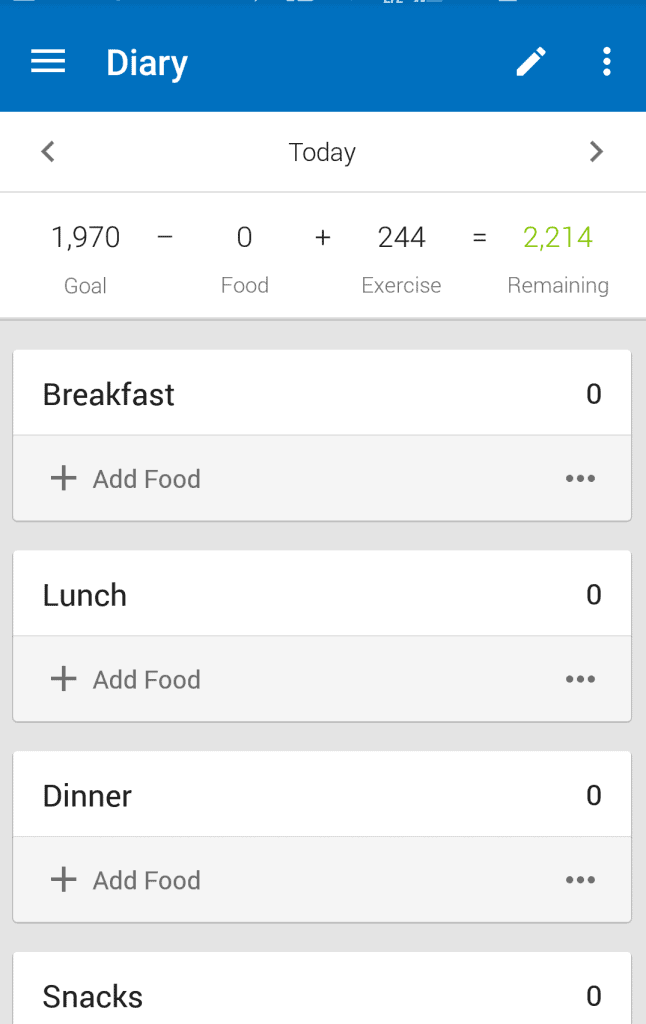 The My Fitness Pal app offers challenges that can give you a little incentive. For example, for logging your meals for a certain period of time, you are entered into drawings for headphones, Fit Bits, or Under Armour gift cards. I'm not sure what your chances are, but hey, you never know, right?
Finally, this app has a news feed kind of like Facebook, where it will post your updates, such as how many calories you burned during a workout and how many pounds you recently lost. You can connect with other friends who use the app to help motivate each other.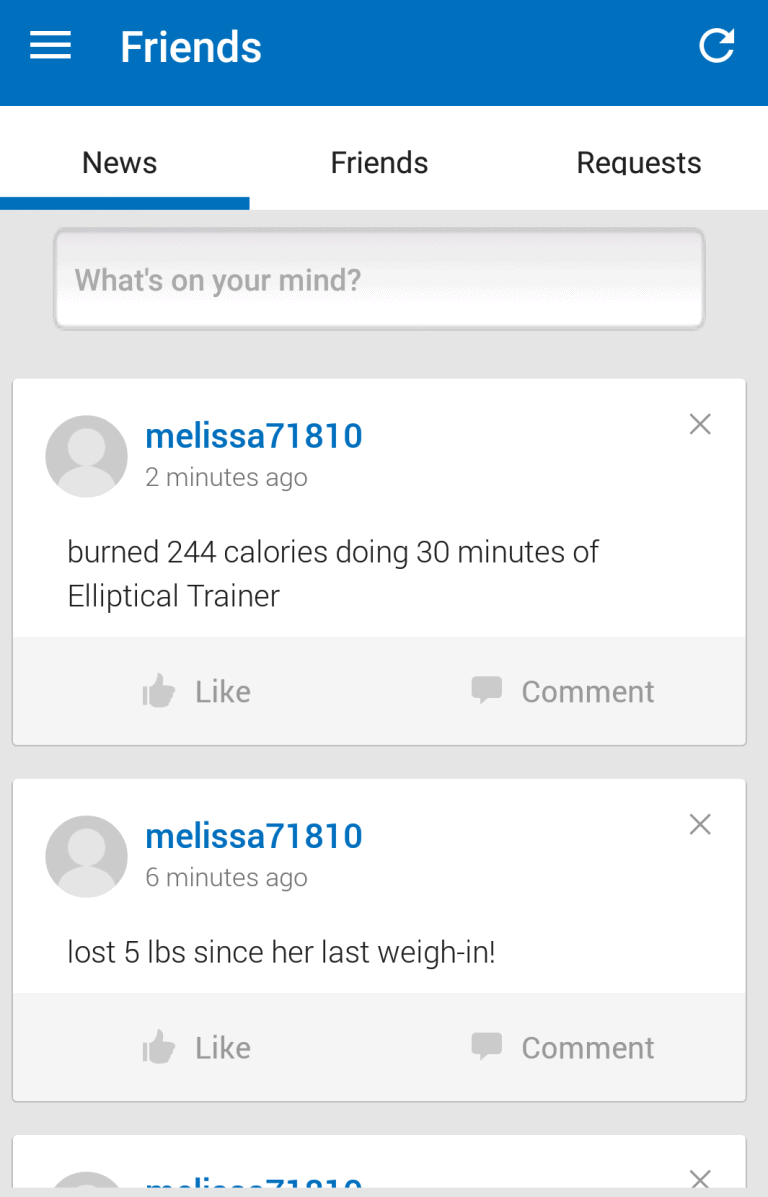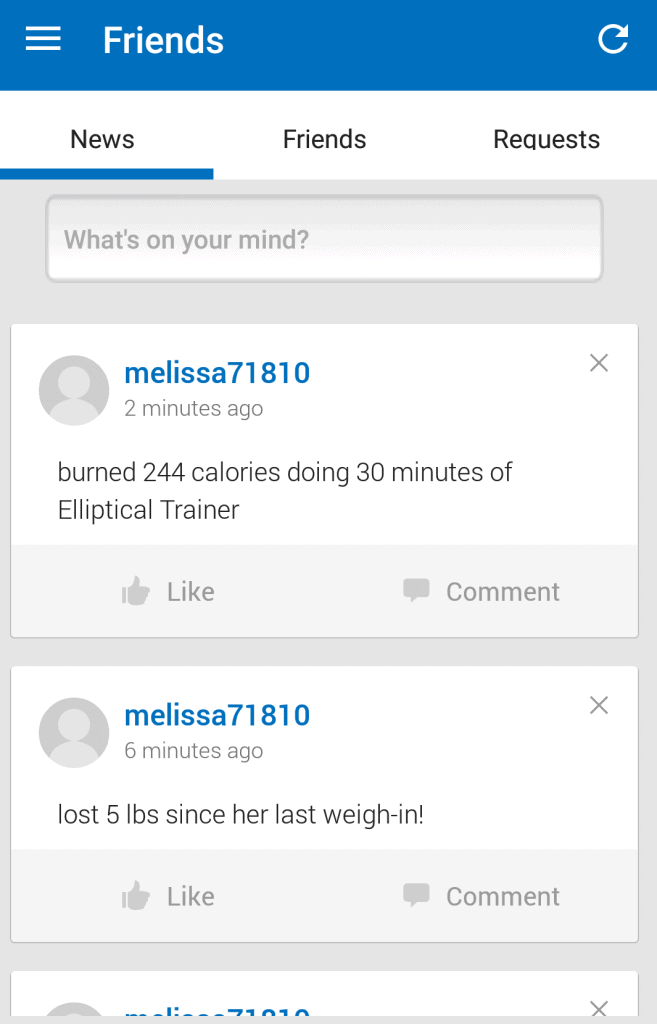 My Fitness Pal has a ton of features to help you organize your exercise and weight loss goals. It's a great way to hold yourself accountable and to get motivated.