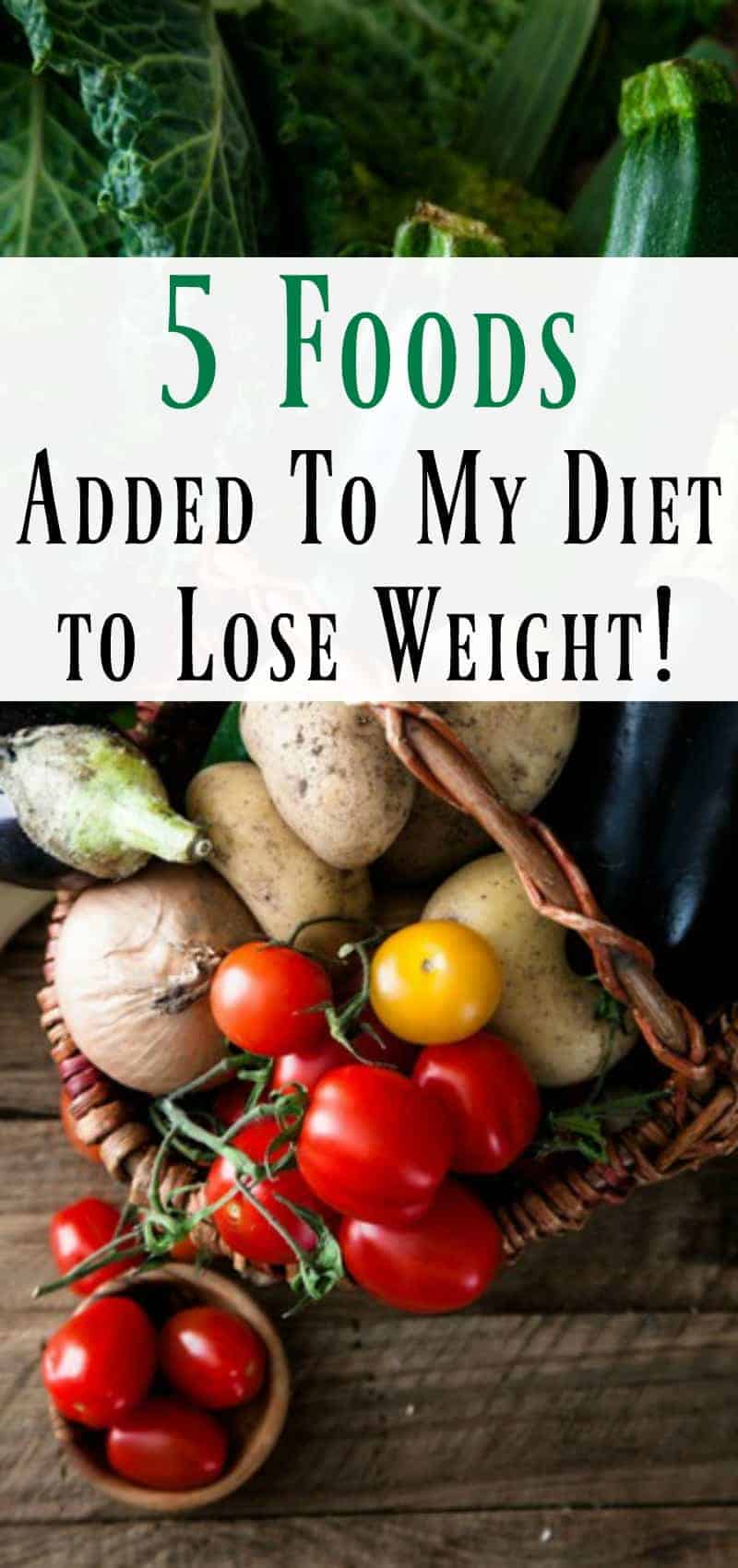 This post is by OYS writer Alexis from Trading Cardio for Cosmos. You can also find her on Facebook and Instagram sharing her awesome weight loss tips and motivation!! She's lost over 100lbs so she has lots to share!
---
When most people think about weight loss, they think about all the things they CAN'T have. It's that restrictive mentality that causes people to feel deprived, resentful and binge eat through or give up on their weight loss.
I view my weight loss as a challenge – how can I get the food items I want WITHOUT totally derailing my progress? Along the way, it's led me to make some changes in the way I eat to best accomplish my goals, and these are five foods I've added to my menus to aid my weight loss:
Lemon Water First Thing in the AM
I used to be one of those people who said "Don't talk to me before coffee." Now I can't really get my day going until I have a glass of water with some lemon juice or a muddled lemon. I love the brightness of the lemon because it wakes me up, and it also jumpstarts my metabolism! Increasing my metabolism helps aid digestive and weight loss, so why not start your day with that boost?
An Extra Fruit or Veggie At Lunch
When you're going from drive-thrus and grab & go lunches to grilled chicken salads, skinny wraps or lowfat soups, lunch portions can feel a little meager. To help combat that, I add an extra fruit or veggie to every meal. That fruit or veggie adds a little extra volume to help trick my brain into thinking my belly is full.
For raw veggies, I might use tzatziki or another greek yogurt dip so I get a little more flavor.
And it doesn't have to be raw carrot sticks or an apple (thought both are delicious). I'll add some carrots or broccoli I roasted on a sheet pan, gazpacho soup I pureed in a Vitamix, slow-roasted fennel with Parmesan and whole wheat bread crumbs – you name it!
Protein-Packed Snacks
Rather than eat starchy, processed snacks that will leave me hungry an hour after I eat them, I aim to get as much protein as possible in my snacks so I feel satiated longer.
Typical protein snacks include nut butters and apples, hardboiled eggs, a handful of almonds, a pouch of tuna with some whole wheat crackers, shrimp cocktail, a cheese stick, some turkey jerky or even just 4 ounces of chicken or turkey slices with some spinach and tomatoes made into roll-ups!
Best of all, a lot of these snacks are just as shelf-stable as the starchy snacks, with more fiber and protein!
Check out Tammy's protein snack packs.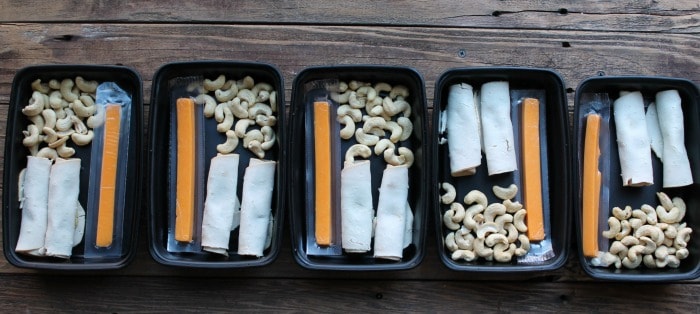 A New Food Each Month
This one is a fun, creative challenge and it keeps me from eating grilled chicken, sautéed veggies and a side salad every day. I challenge myself each month to eat one new food item or try one new recipe. If I can, I follow a theme because that always seems more "festive" to me – Spicy Cajun Soup for Mardi Gras, Persimmons or another "red" fruit for Valentine's Day, Creamy Mashed Cauliflower with Kale, a riff on Colcannon for St. Patrick's Day and even Sweet Potato Latkes for Passover!
Sensible Portions of the Things I Love
Now I know, you're thinking this is a cop-out, but the truth is, I had NO idea what a sensible portion of food was before. Did I have room? What is yummy? Was it meh? Okay, I'll eat it!
When I started losing weight I really had to start THINKING about WHAT I was eating, not just thinking about eating.
Me? I can't "graze" over appetizers without eating too many. I need to make my plate up and eat from that, not out of a family-sized bowl or bag. At a Mexican restaurant I count out my 12 tortilla chips rather than eat my free chips and salsa from the basket because otherwise it'll be 24 or 36 chips before I realize!
I love a good Cosmopolitan cocktail (hence the name of my blog "Trading Cardio for Cosmos"), but I have to think about when I can fit them into my menus, based on what else I'm eating. The day I spring for a bagel is not the day I have two Cosmos at Happy Hour, but if I plan ahead, I can have the cosmos AND the bagels in the same week AND not have to eat lettuce or cabbage soup for the rest of the week to balance!
What do you think? What have you added to your diet or meals to lose weight?
---
If you're ready to begin your weight loss journey then check out my ebook Organize Yourself Skinny and bonus 4-week make-ahead meal plan. I share all my weight loss strategies, tips, and advice to help you fit the healthy life into your busy life.
Get Instant Access to My Best Weight Loss Tips & Strategies!
Sign up now for a free step-by-step 7-day email course that I created exclusively for my email subscribers! That's you. I will teach the best habits, strategies, and insider tips so you can enjoy a lifestyle that encourages and supports weight loss! Stop relying on willpower and take control back over your life! You can do this. Let me help!