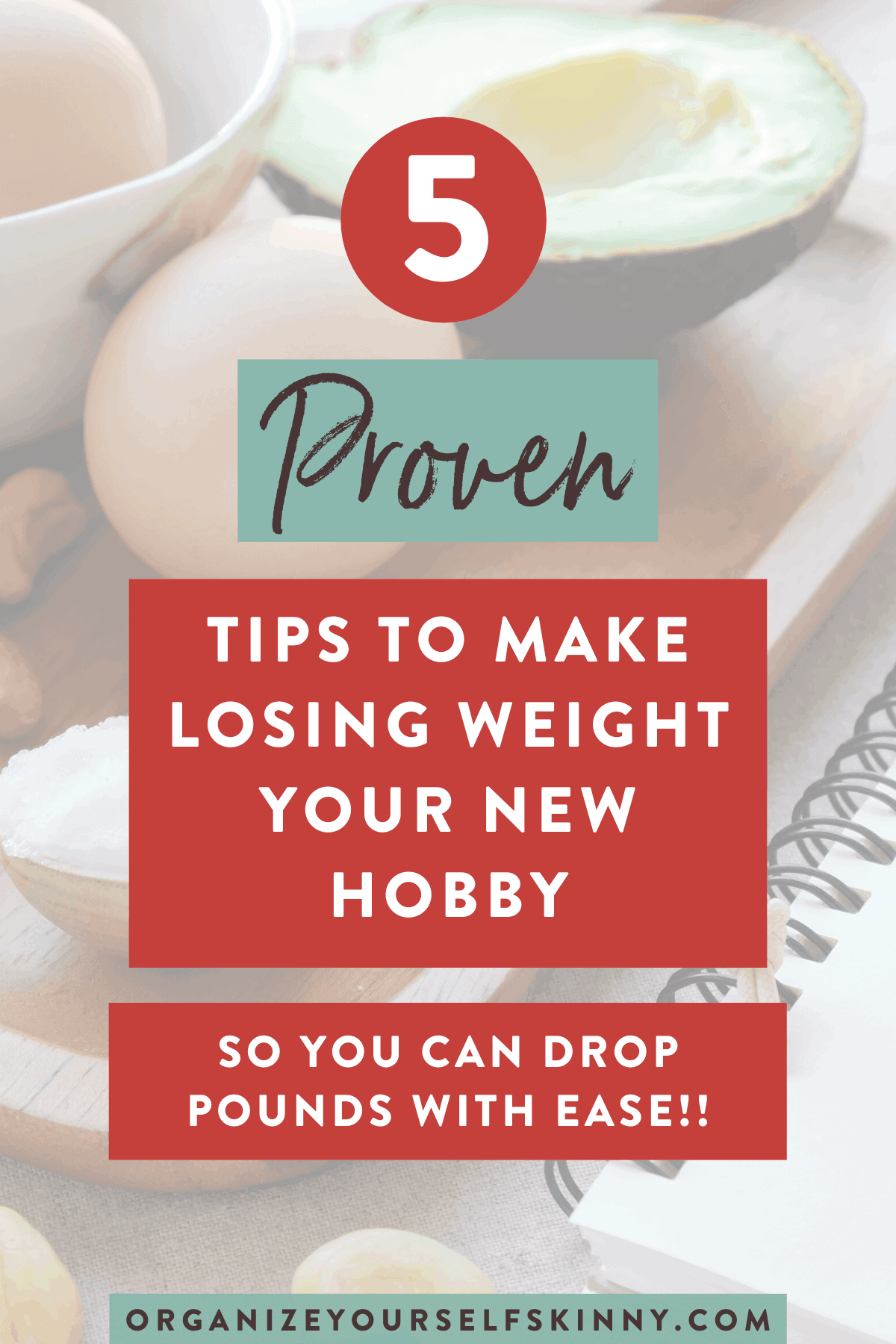 According to Wikipedia, a hobby is "an activity or interest that is undertaken for pleasure, typically done during one's leisure time." I know, I laughed when I saw the phrase "leisure time" too but stay with me here. Take a moment and think about a hobby you have. For instance, let's imagine people who like to scrapbook. I would bet they have the tools, materials and supplies that are necessary for that craft and put them to use every free moment possible. I would go even further and say they have books, follow numerous blogs and subscribe to all kinds of magazines in an effort to find the latest tricks of the trade and become the best at what they do. Regardless of the hobby, the point is that people enjoy their hobbies and make it a priority to find the time and energy to fit it in their schedules on a regular basis. Now just imagine what could be accomplished if your hobby was putting that same effort into losing weight and getting healthy.
That is what I did. Once the fog lifted and I couldn't deny the unhealthy habits I had come to know, I was ready for a new hobby. Weight loss and healthy eating became a priority and, ultimately, that became my new hobby.
Listed below are 5 ways I turned losing weight into my new hobby.
I became excited. The instant I accepted that diets don't work and losing weight was something I controlled, it was like I was reborn. The excitement I experienced from that moment inspired a commitment to my health that I never had in the past. My entire mindset changed. Instead of viewing weight loss as another chore or burden in the long daily list of things I was obligated to do everyday, I welcomed the challenge. I finally wrapped my brain around what I really needed to do to make changes and fit healthier habits into my life and I got excited about that!
I started researching food, nutrition, and cooking. There is a lot of information available that is not found in the mainstream media. Meaning, you won't find it by just turning on the television. Every now and then you might get a small snippet of information from the evening news but, to get more in depth information about food and nutrition, you will have to search that out for yourself. Again, it was about taking control of my life by first controlling my knowledge. Up until that point, everything I thought I knew about food was wrong. I started reading books, following blogs, and watching documentaries that gave me the knowledge needed to start formulating a plan and to make real changes in my life that would offer permanent results.
I made the time. Once something becomes a priority, it is very easy to make the time for it. I work full-time, divorced, and have 2 kids so my time is stretched thin. Once I changed my mindset and made creating a healthier life a priority, I found the time. Time management strategies can be a life changer for busy parents when they are actually put to use.
I enlisted others in my efforts. It's easier for your friends, family, and colleagues to support you if they know what is going on. If there is one thing I learned about losing weight it's that everyone is concerned about it in some way, shape, or form. People love talking about it and welcome the conversations to learn from one another.
I started a blog. Now I know starting a food or weight loss blog isn't something everyone wants to do. However, I will say it's been life changing for me and I truly feel that if I didn't have this blog to hold me accountable I would've easily slipped back into old habits time and time again. Writing this blog keeps me focused and has provided a supportive community that I never knew I needed. If a blog isn't something you want to do then I recommend journaling or maybe joining a supportive Facebook Group like the Organize Yourself Skinny FB Group.
Don't get complacent. Once losing weight becomes your hobby that doesn't mean it won't be challenging at times. I'm sure there are times when a scrap-booker or model builder gets frustrated when the pages don't turn out right or they use too much glue. The main idea is that you learn from your mistakes, welcome the challenge, and enjoy learning about and fitting your hobby into your life!