This post is by writer Alexis from Trading Cardio for Cosmos.
---
When I tell people I've lost -115lbs over the past two years, they immediately ask two questions:
"What kind of bariatric surgery did you have?" OR "What do you EAT?"
I did not have bariatric surgery, but I did go from drive-thrus and microwaved meals to farmer's markets, meal prep and a much cleaner style of eating. I also went from eating three big meals a day to eating 6 or sometimes 7 smaller meals throughout the day, to help keep my metabolism up!
Here's what an average day looks like for me:
Up and At 'Em
I like to workout before work so I have my evenings free. I always kick off my day with an espresso and banana and 32 ounces of water. When those are done – it's GYM TIME!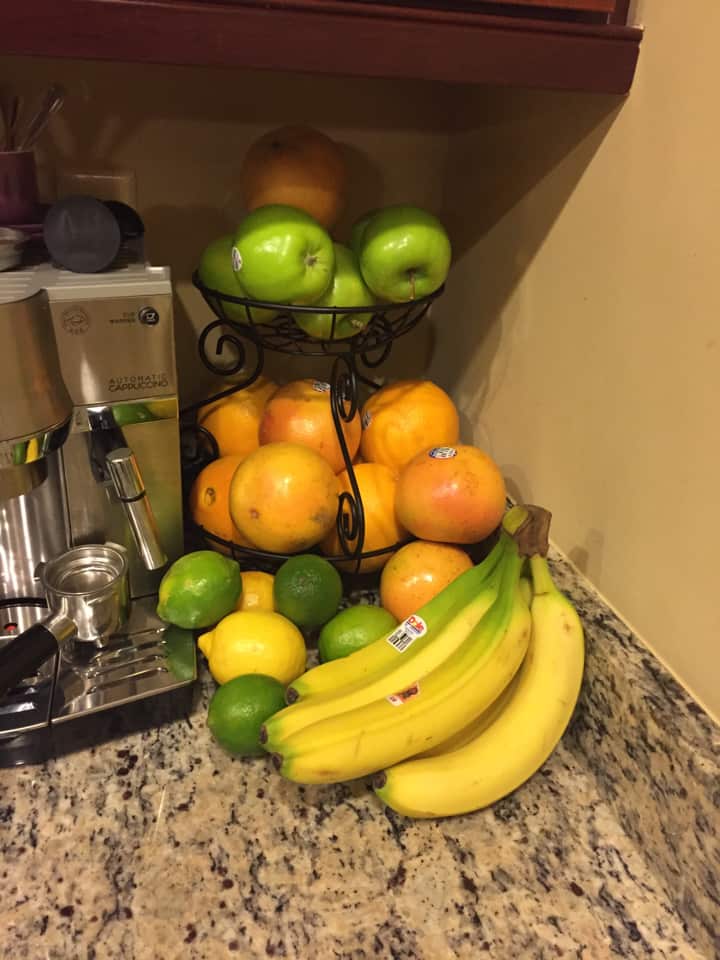 Breakfast
I like a hot breakfast because I think it keeps me satiated longer than a cold one. I aim for protein and a big serving of veggies, so this veggie egg white omelette has chicken sausage, spiralized zucchini, mushrooms, onions and spinach. I've also got a side of tomatoes with some fresh basil. I like my plates to look pretty, because it makes me feel good about the healthy foods I'm preparing!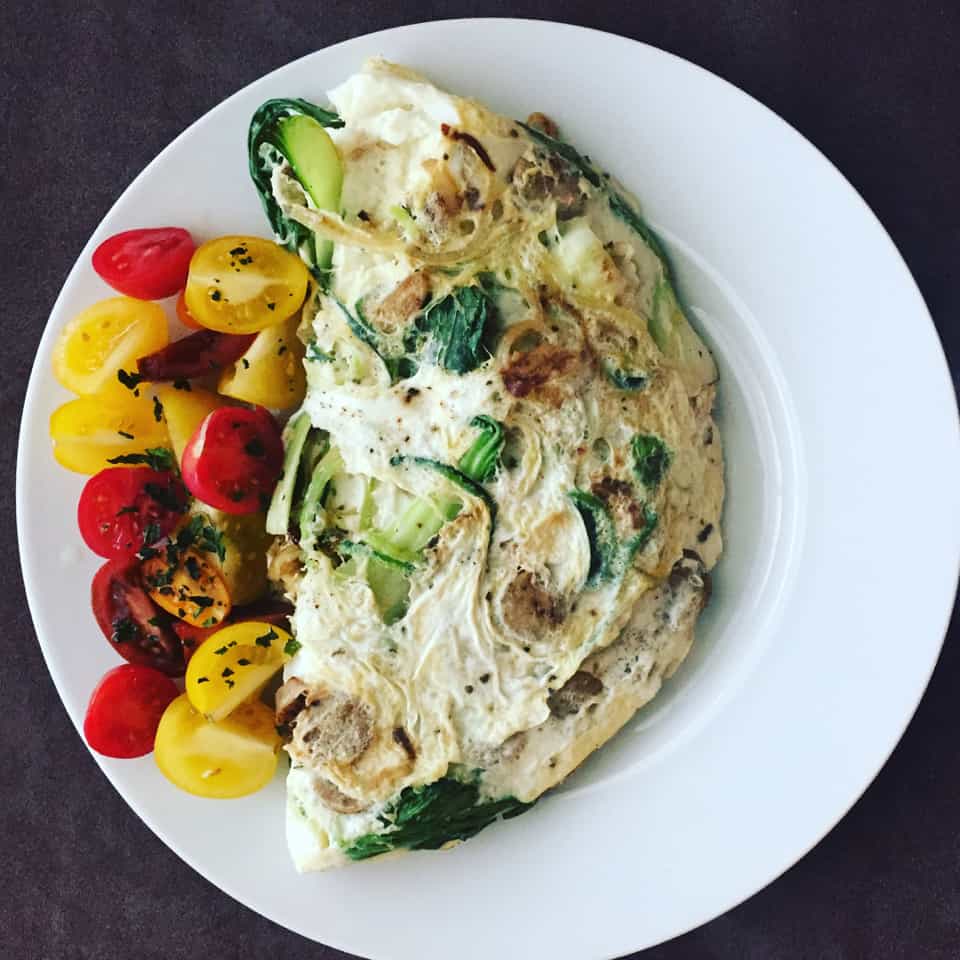 When I have a little more time I like to make egg white sandwiches with Western Bagel's Perfect 10 bagels, which have 10 grams of fiber per bagel! I add Canadian bacon because it's just 60 calories or 1 Weight Watchers SmartPoint for three slices, and some fresh spinach and herbs to help "bulk up" the sammie!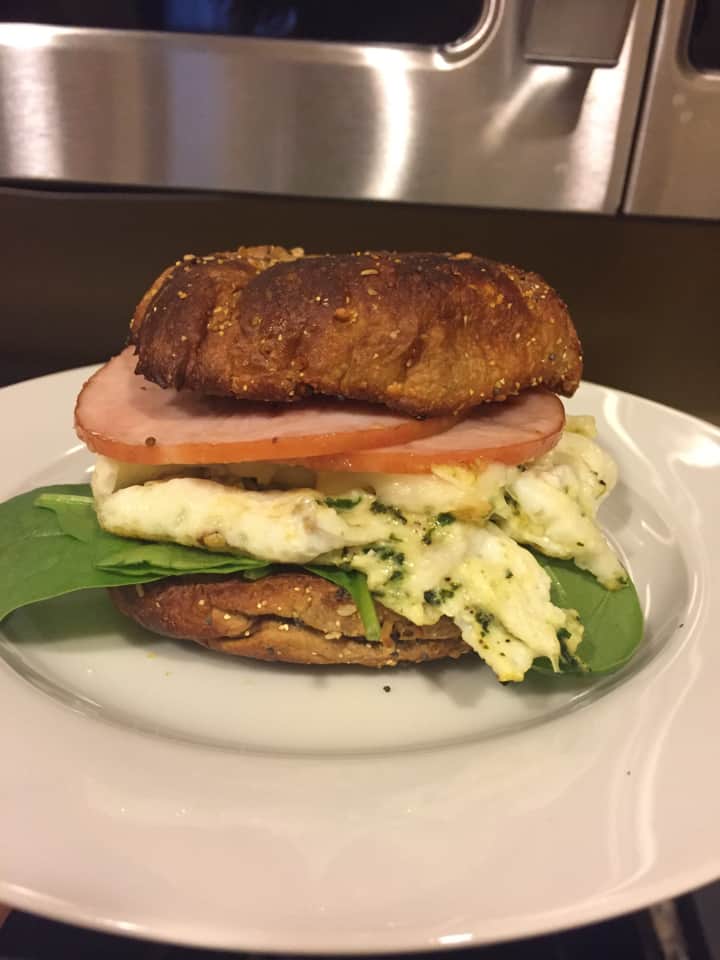 Snack
My morning snacks are usually an iced coffee and fruits and veggies – apples, oranges, whatever is in season!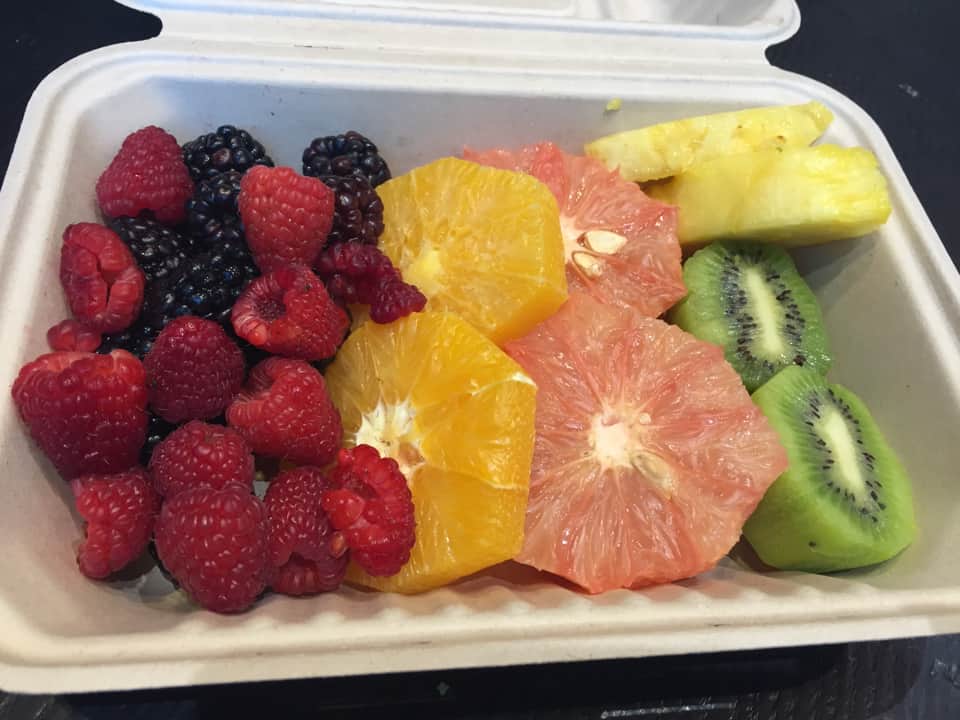 Lunch
For my lunches I aim for some volumetrics – filling my stomach with a big portion of low-cal vegetables and a good portion of lean protein. For this meal, my salad includes fennel, green olives, tomatoes, tuna, celery, roasted red peppers and red onion, plus three cups of mixed greens. I'll also add 2tsp of olive oil and some red wine vinegar, salt and pepper as my dressing!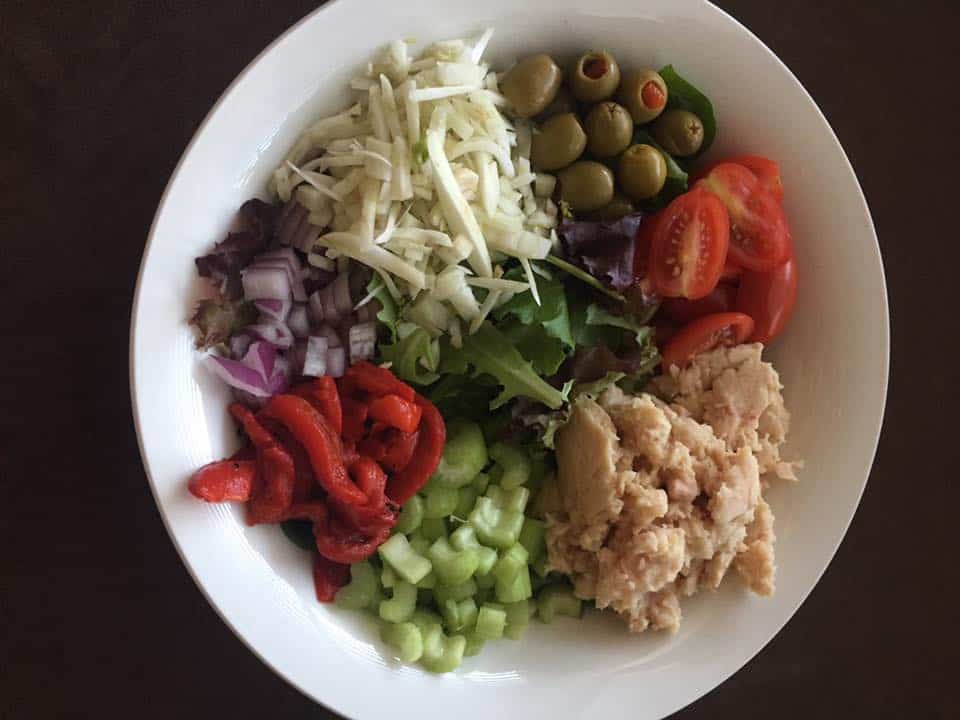 I've also been known to make a big batch of pulled chicken in the crockpot, then use a different sauce on each portion so I get some variety in my meals!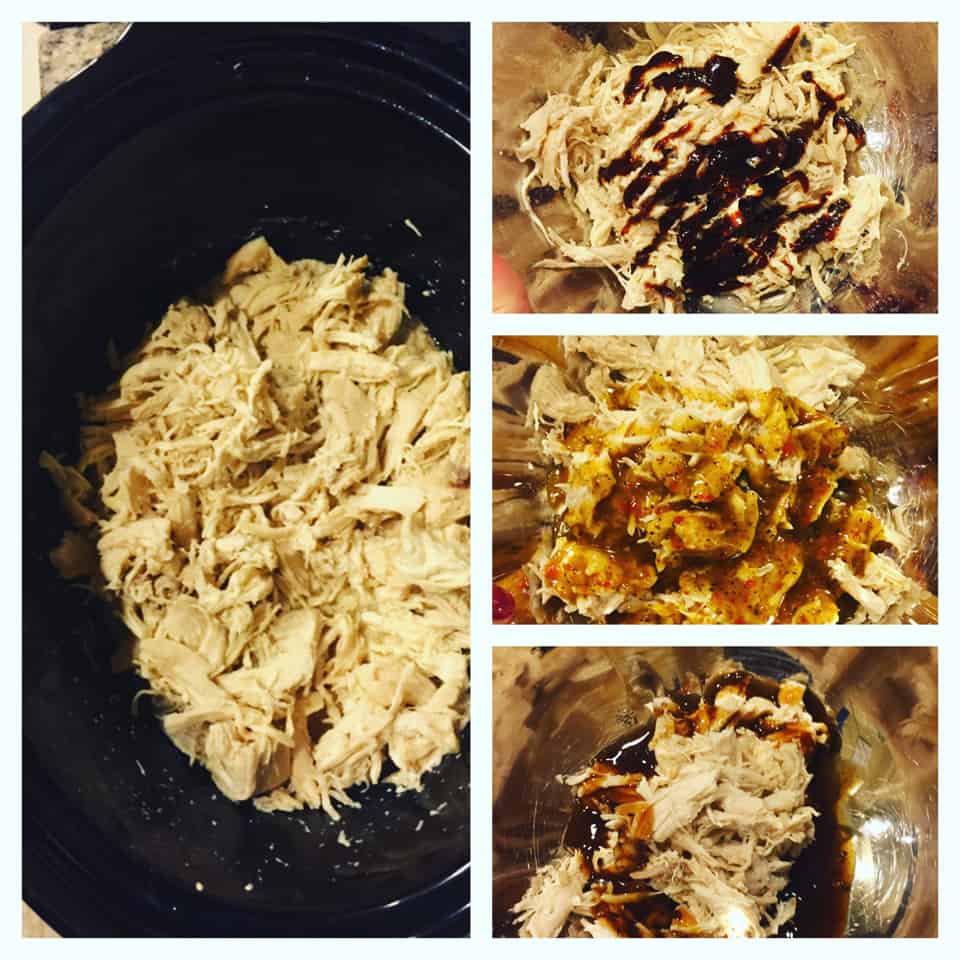 Snack
For my afternoon snack, I'm all about the protein. Because there is usually 8 hours between my lunch and dinner, I need that afternoon protein to keep me satiated! Hardboiled eggs are a favorite of mine, but I've also been known to throw in nuts, hummus or black beans with some veggies!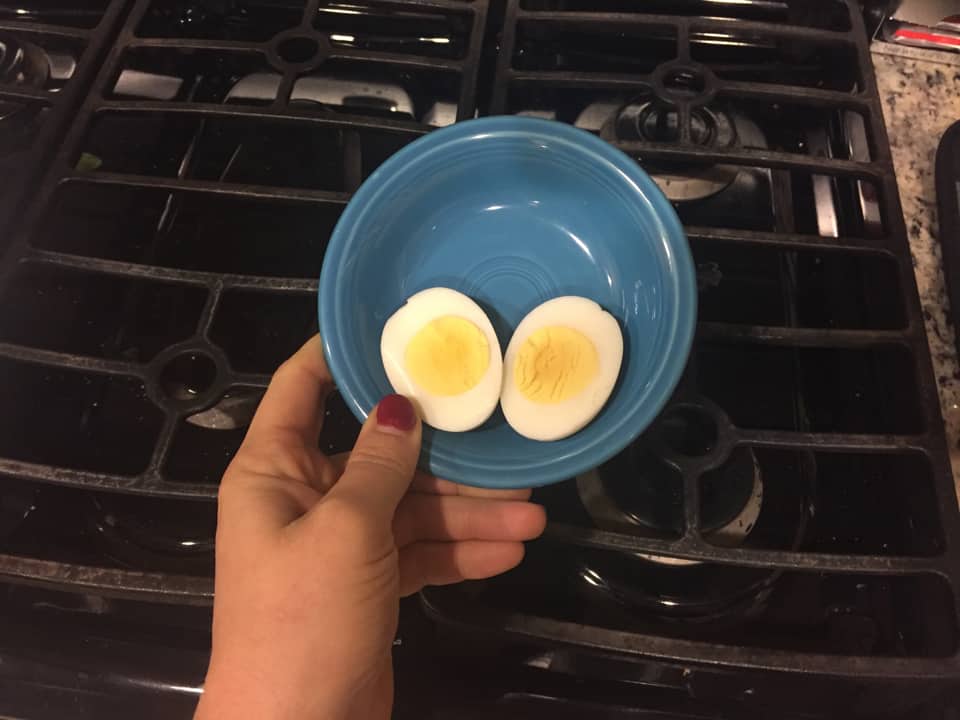 Commuter Snack
I commute about an hour and a half each way for work, so I always have an extra piece of fruit or a bag of grapes, cherries or whatever else is in season, in my bag for my ride home.
Dinner
I usually try to keep my carbs to a minimum in the evening because the starches turn to sugar and fat when they don't have a chance to burn off.
After a long day, my go-to meal is frozen mussels and shrimp in a quick marinara sauce or a white wine sauce with garlic, onion and herbs. I pair it with a big tossed salad with toasted bread crumbs.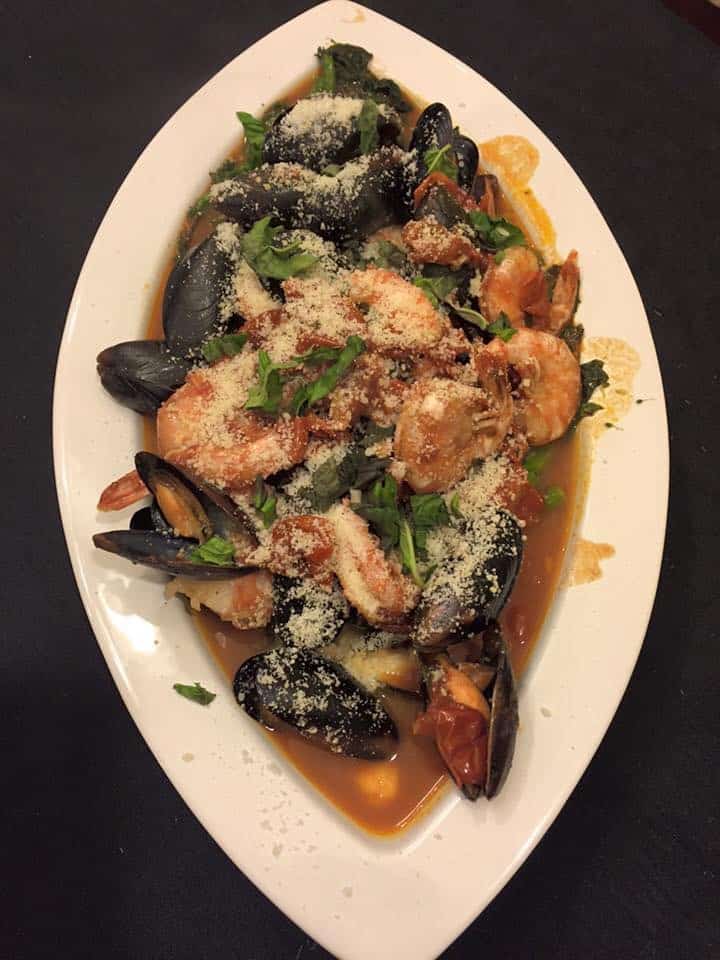 I also celebrate Taco Tuesday pretty much every week whether it's a Tuesday or not! I use ground turkey or ground chicken, or the 93% lean beef if it's available. I make sure I use whole wheat wraps and some low-fat sour cream that I jazz up with fresh cilantro.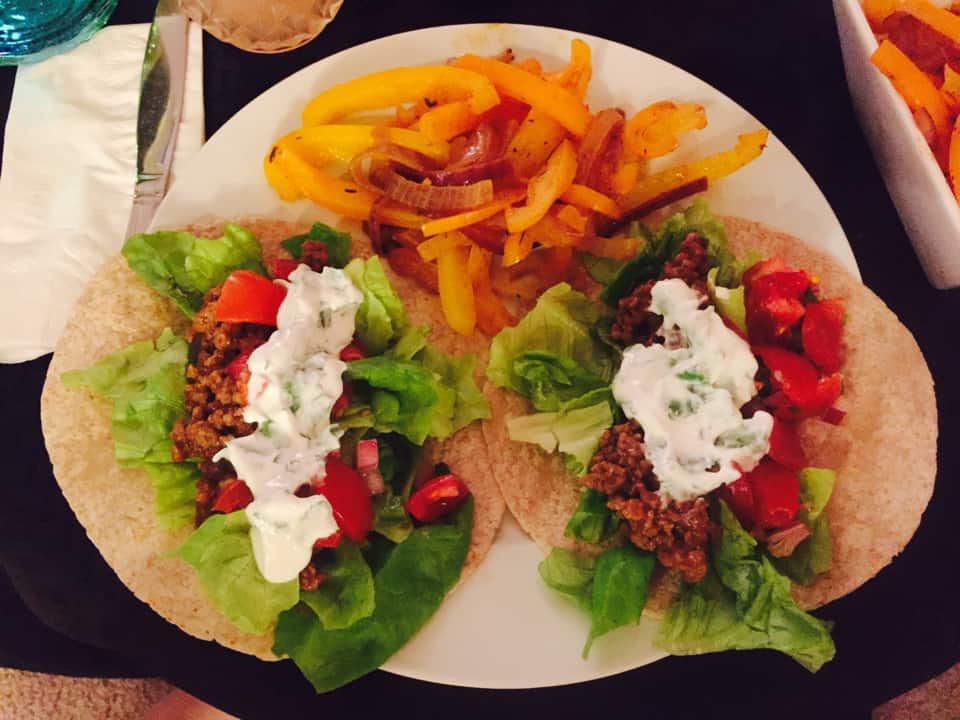 I also like to make my own salsa with tomatoes, onion, garlic, jalapeno, cilantro, salt, pepper and lime juice!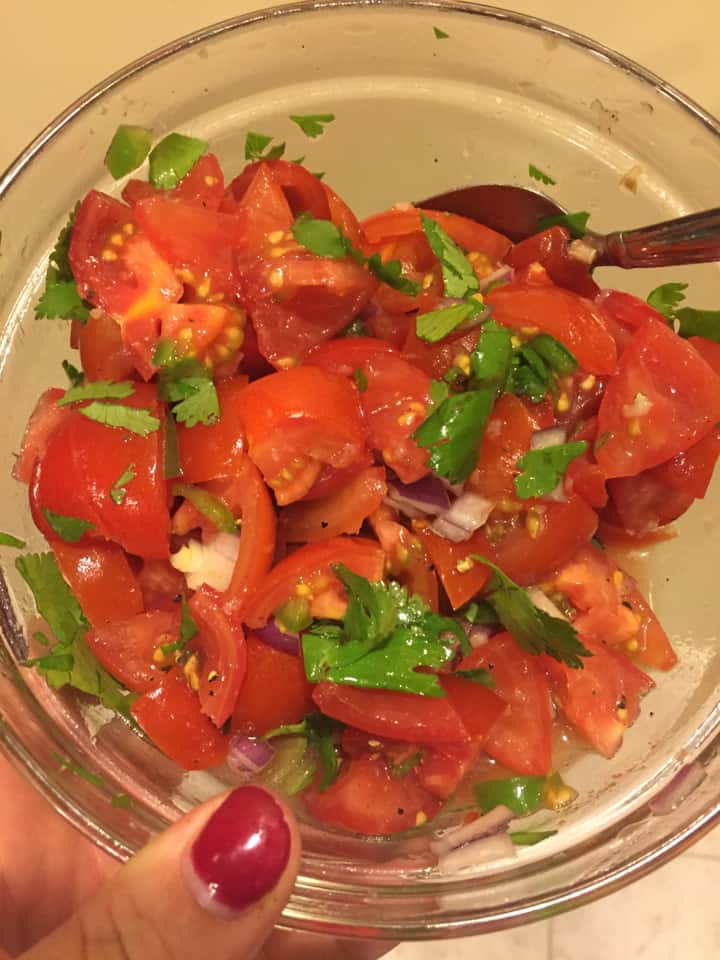 Dessert
I don't have much of a sweet tooth (I do have a starch tooth, if that's a thing?), but I like to indulge in an adult beverage in place of dessert. I love the Bootlegger 21 vodka from Prohibition Distillery in my hometown of Roscoe, NY and if I'm not having my beloved Cosmo, I'll make myself a Basil Lime Gimlet which is herbaceous and tart – just the way I like it!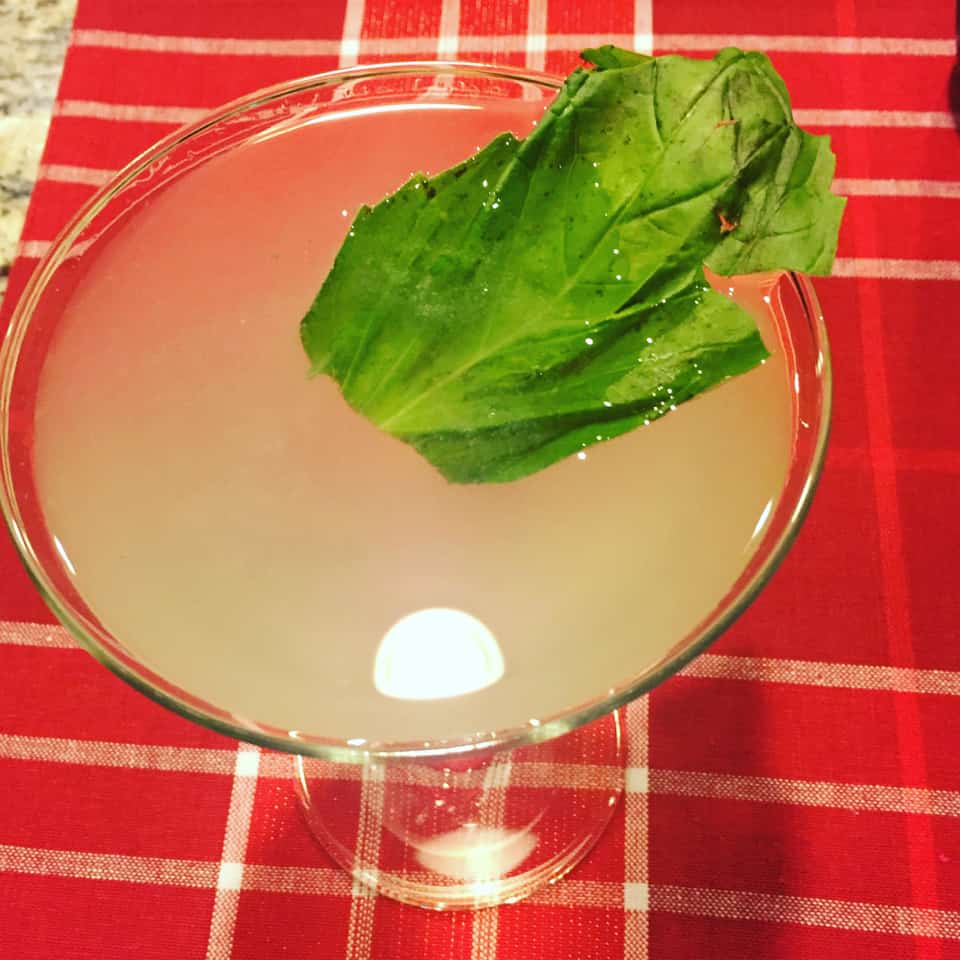 That's another look of what I eat in a day. You can also view this post to see other options along with this post to see the foods I removed from my diet.