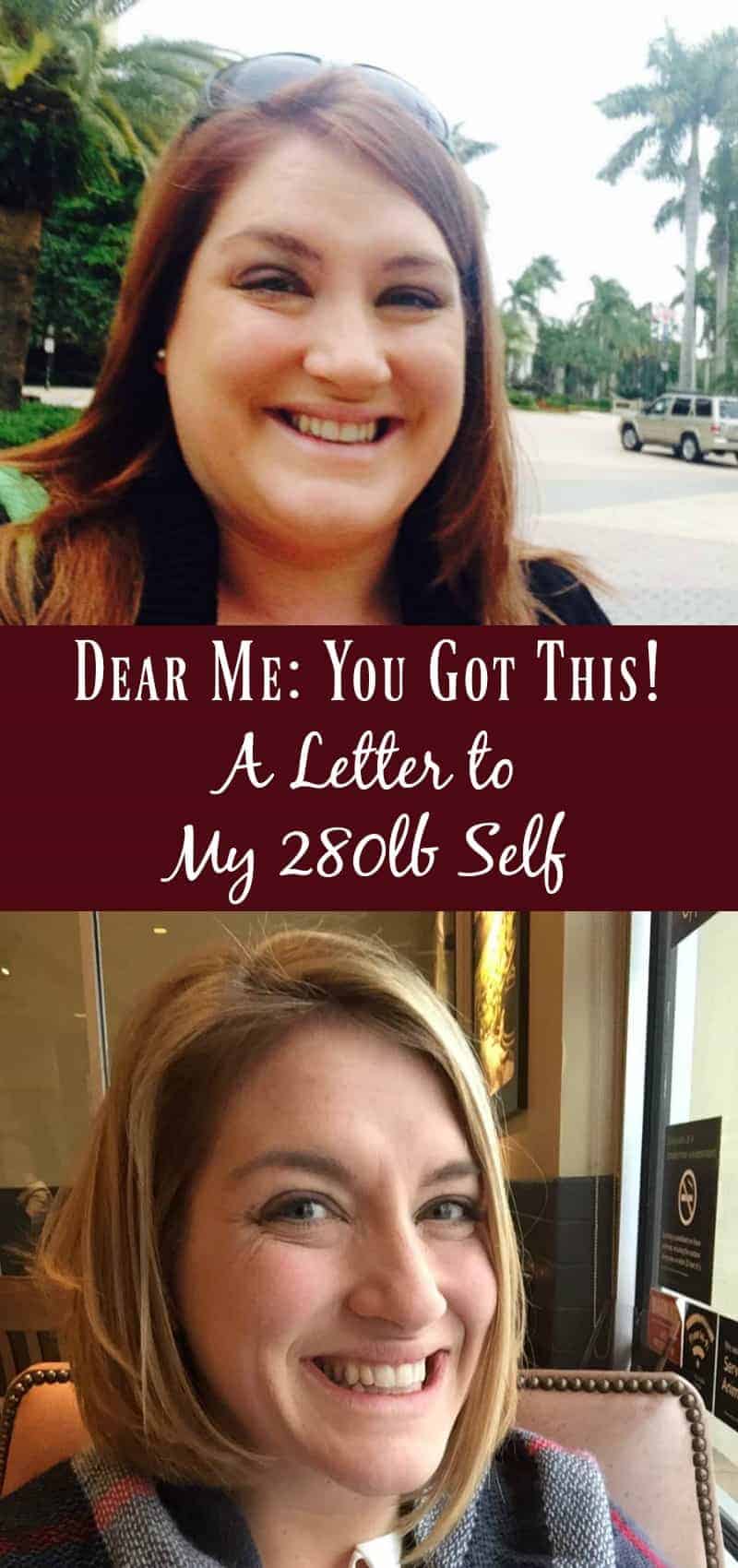 This post is by OYS writer Alexis from Trading Cardio for Cosmos. You can also find her on Facebook and Instagram sharing her awesome weight loss tips and motivation!! She's lost over 100lbs so she has lots to share!
---
Hey girl, it's me! Well, you… us?
For you, it is September 2014 and you are running a successful nonprofit, spending tons of time with your friends and falling in love with Mr. Big.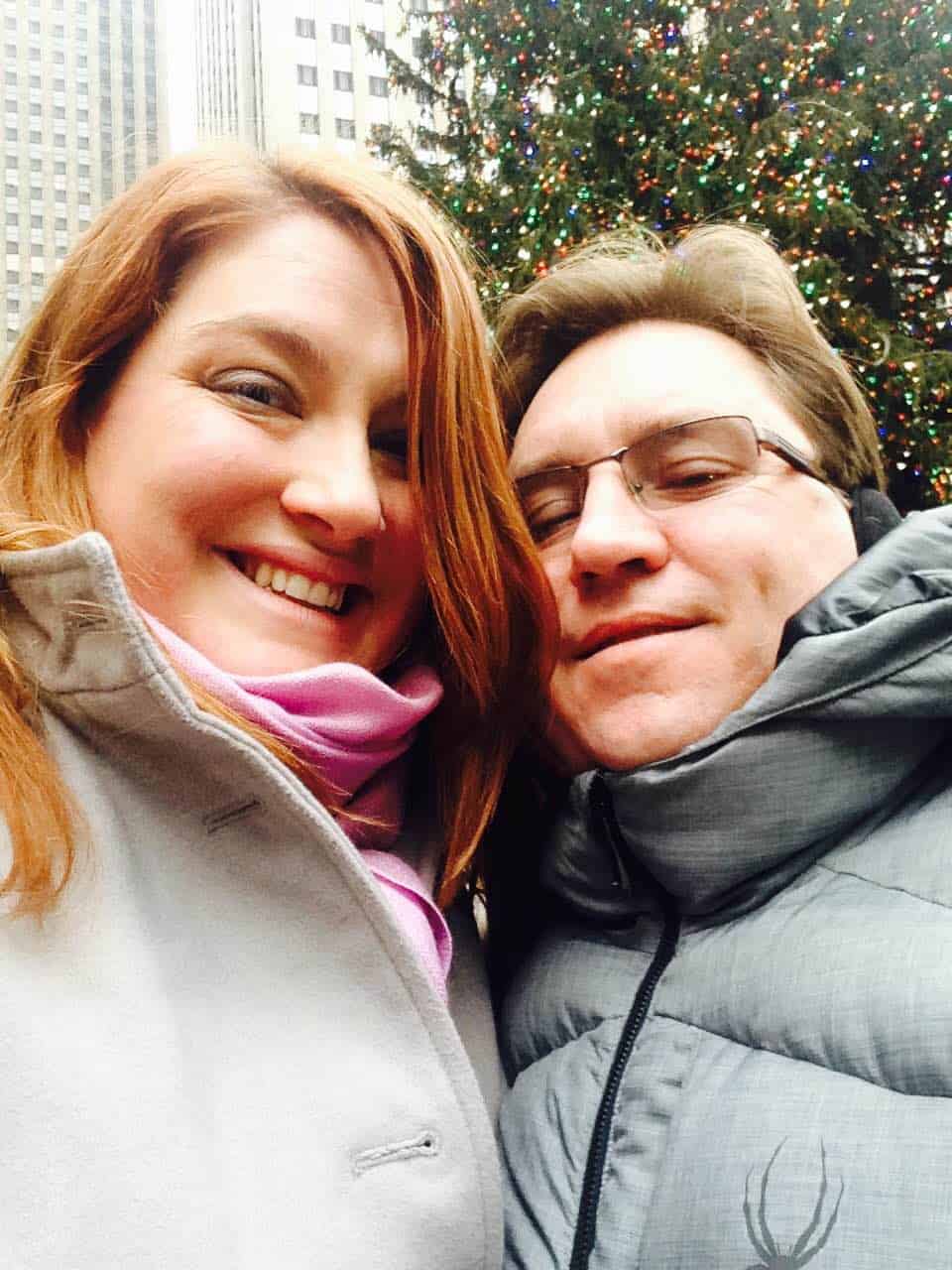 On paper, you have it all together. There's just one small problem. Actually it's a big problem: you.
Love, you are 280lbs. Your skin is stretched to the max, you feel heavy and slow and I know that your weight bothers you more than you let on. You're winded going up the stairs, can't walk more than a couple hundred yards without becoming sweaty. You don't know it and it would kill you to hear it, but you are Category 3 morbidly obese and at a great likelihood to die prematurely from diabetes or hypertension. You are 32 years old and those around you are seriously wondering if you'll make 50.
I see you hiding behind the long hair, pashmina scarves and even behind your larger-than-life personality. You have a biting wit, a sharp tongue and you reject a lot of people, I suspect, before they have a chance to reject you.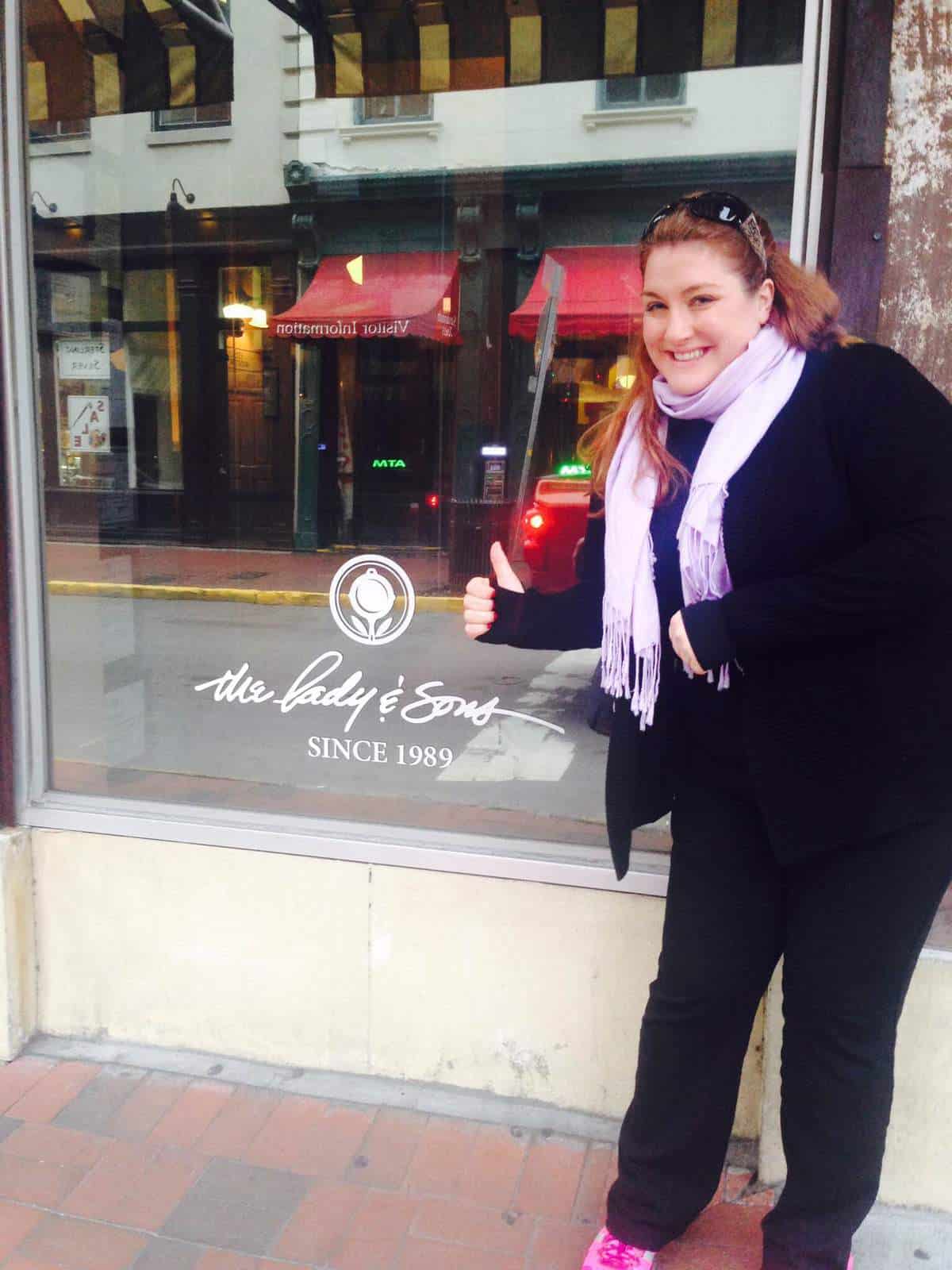 You are working insane hours, and you are pushing your staff and volunteers and friends at a breakneck speed. I believe this pace is largely due to your desire to feed every child and change the world, but I think your self-consciousness about your weight might also be a factor. As in, "It'a fine that I'm overweight – I'm too busy doing so much good to be healthy!"
But you know what, love? You're working too much, drinking way too much coffee during the day and then too much alcohol to combat the coffee at night, and you are nowhere near your best because you're trying to fill everyone else's cups but your own is empty.
I know you'd give the shirt off your back to help someone else, and I remember the time in college you gave someone your flip flops after they'd been in a car accident and lost theirs. That's a lovely part of your soul. But I need you to take that love, that compassion and that energy and turn it in on yourself for awhile.
While you've been off finding backpacks and sneakers and sandwiches and more spaces for kids to go and be safe, happy and healthy, you yourself have become less safe, happy and healthy.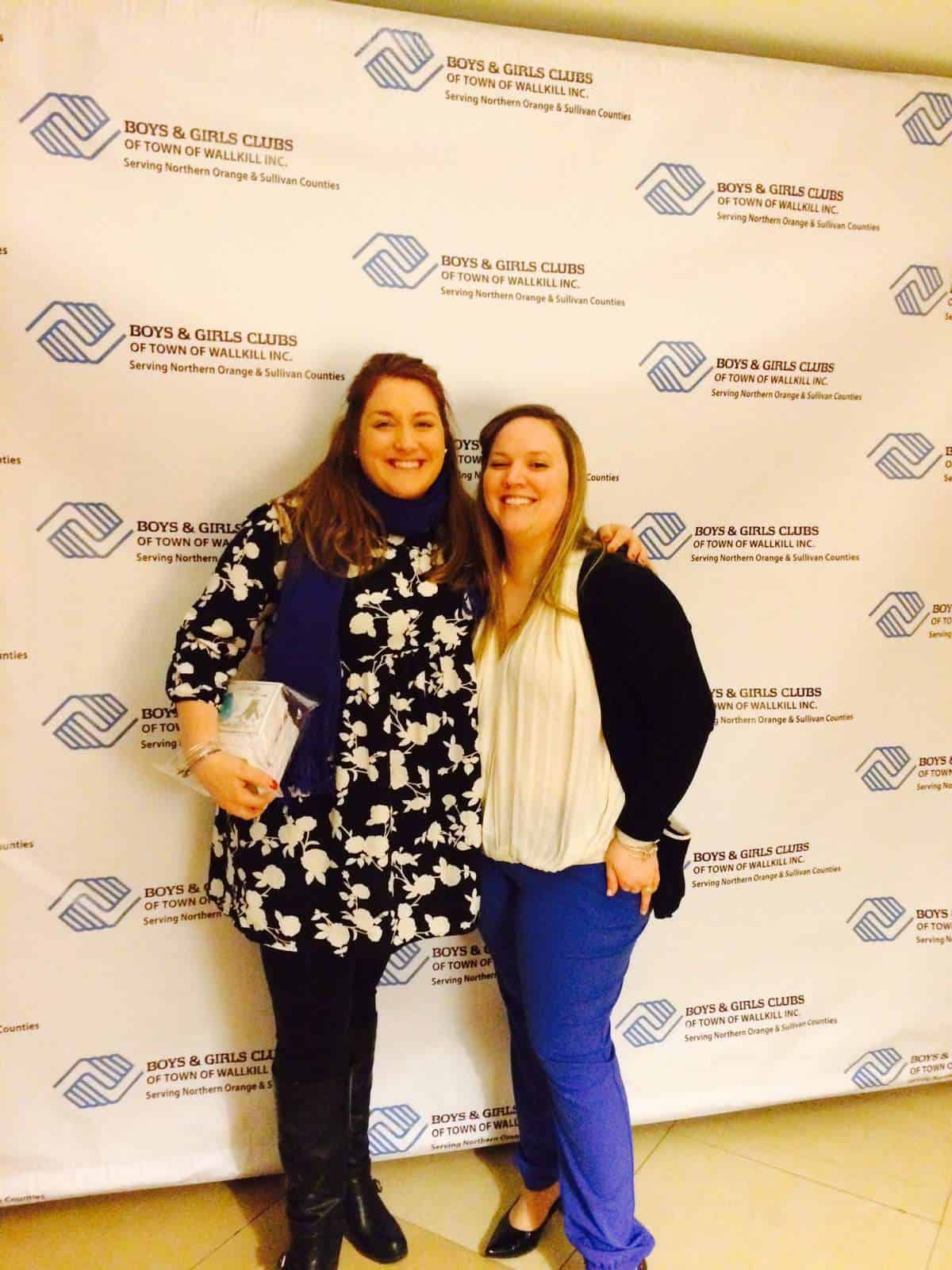 You deserve to live a long, laughter-filled life with Mr. Big, whom I suspect you love quite a bit more than you're letting onto. Don't miss this opportunity at happiness, Lex. Don't push him away because you think you're not good enough or because you're worried he's going to be revolted by the sight of you naked. (And yes, I know you worry about that, and I get it.) But he's unfailingly kind, incredibly compassionate and he truly is a good, good man. And he delights in your quirks and absurdities, which, let's face it, might be hard to love!
I know you think you can't lose 50lbs, let alone 80lbs or more. But love, you need to try, and I have an idea that might alleviate some of the pressure you feel.
So the scale makes you feel like you'll never be successful. It's too much weight, it's not possible, etc. I hear you, but what if, rather than focusing on the scale we focus on time. The next year of your life is going to pass whether you do nothing, or you do something. So let's do something. 
Let's spend the next year working on all aspects of "healthy."
Let's eat healthy, quit smoking, drink less caffeine and less alcohol.
Let's speak kindly, and put more goodness into the world.
Let's try to find some physical activities.
Let's try to find some work-life balance, and if that's impossible, let's find some new work.
Let your guard down, and let Mr. Big in on your plan. It's so scary to admit the things we don't like about ourselves but I have a strong hunch that his goodness and his compassion will be helpful this year.
Let's have adventures and collect moments, not things.
It's just a year. You don't have to be perfect every day, you just have to be better each day than the day before. You have never backed down from a challenge because it might be hard – so why not attack this year with the same enthusiasm?
I love you, sweet girl, and those around you love you too. You are "enough," and I hope one day you come to recognize that.
Love, Me
PS: Spoiler Alert!
You took the year (and the next) and you have come farther physically and emotionally than I ever dreamed possible. You're not at your end goal, but you're close! And more than that number on the scale, you are happy and healthy and joyful. You wouldn't believe the laughter and adventures and love in store for you.
And remember what I said about Mr. Big? Turns out I was right about him, too!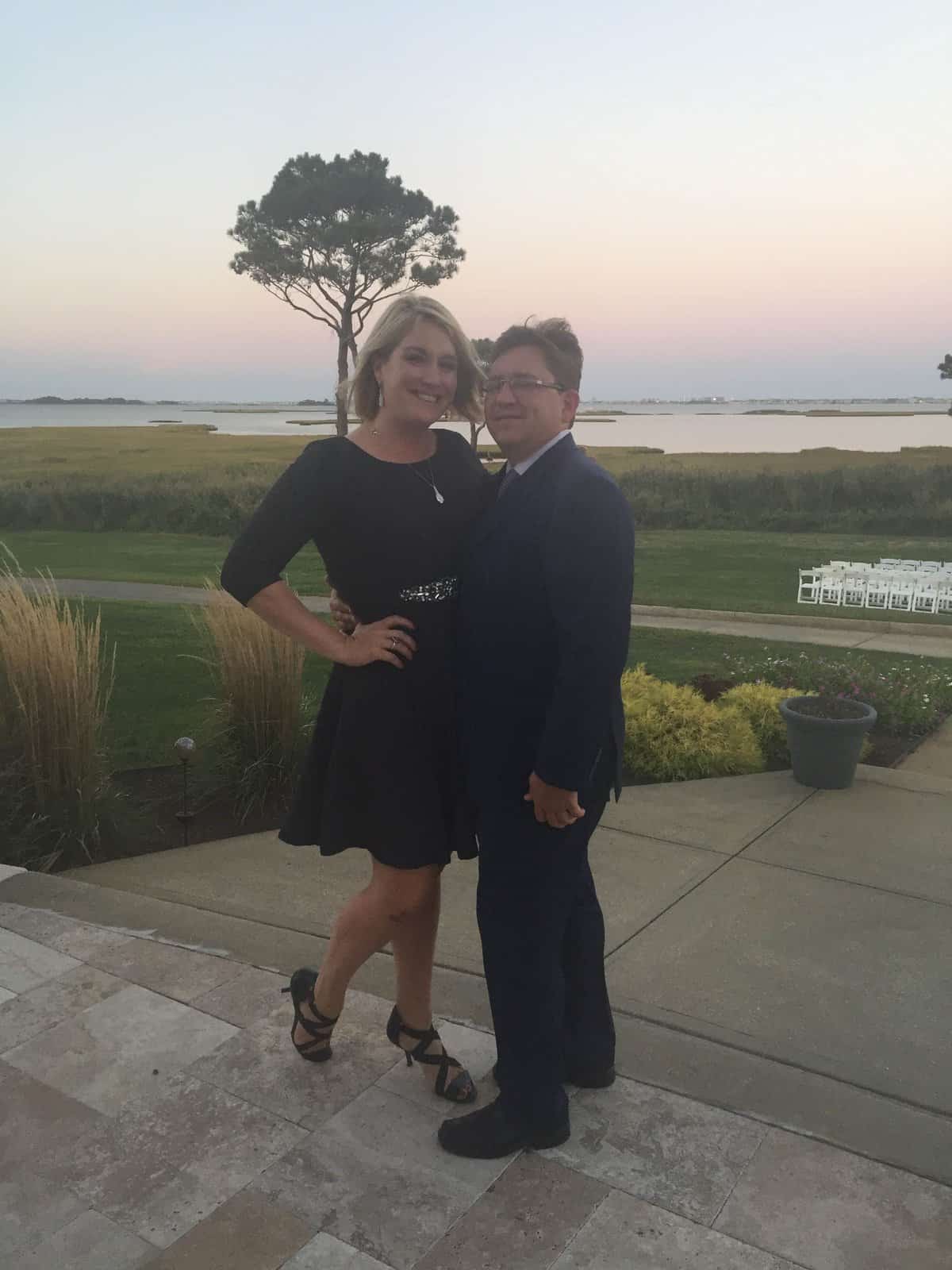 Here are some of Alexis's best posts that take you on her weight loss journey.