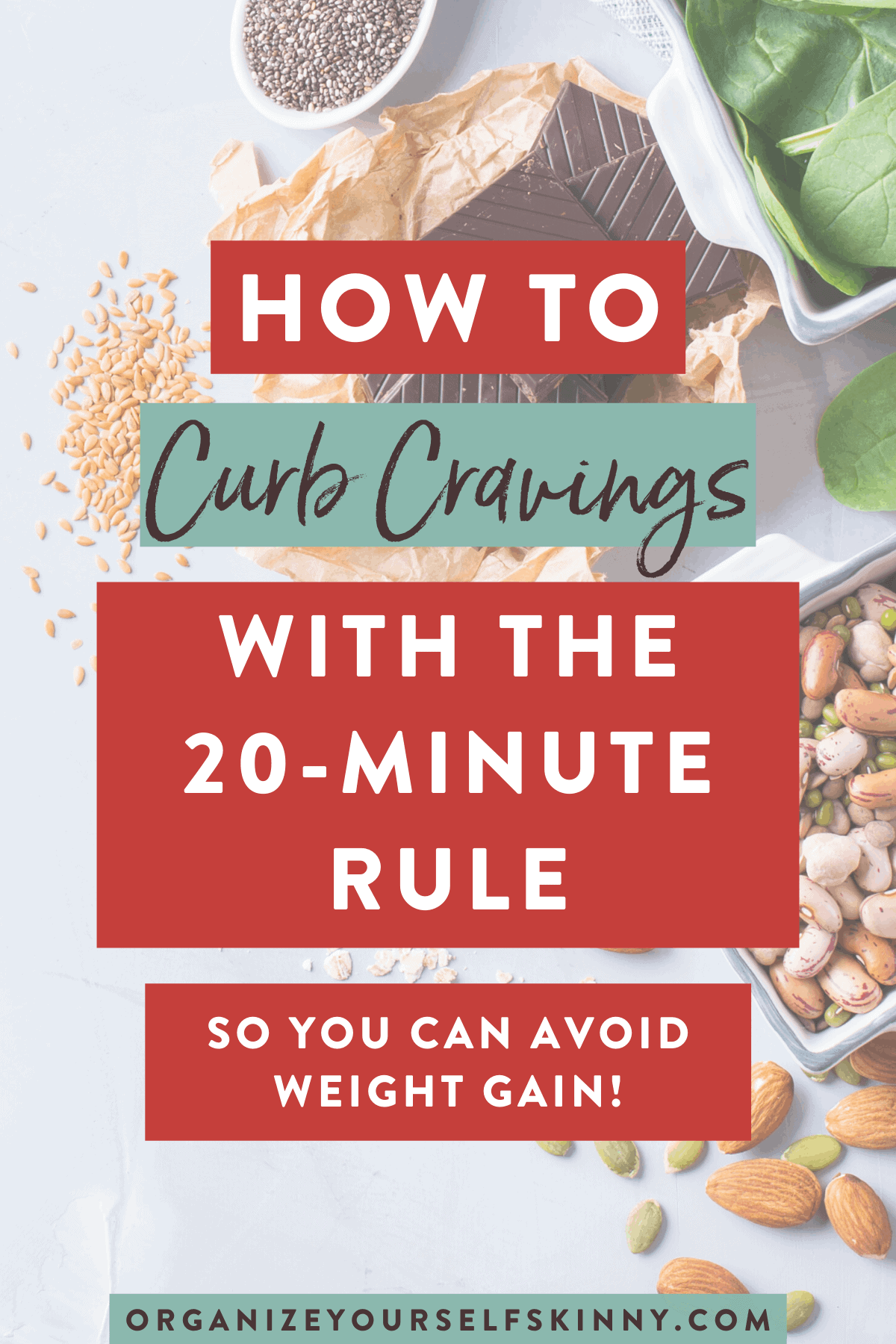 Today I want to talk about a healthy habit that is a simple yet effective one in helping you deal with the almighty craving. Yes the craving. We all have them. Some of us crave salty while others long for the sweets. Or if you are like me you hunger after the salty sweet. Have you tried the Starbucks Salted Carmel Mocha? Oh my, I was much better off not knowing what I was missing.
Anyway, where was I? Yes, dealing effectively with cravings.
The point is cravings are here to stay. We just need to manage them so they do not completely wreak havoc over our food journals and menu plans.
One way I work to keep my cravings from taking over is using a habit I just recently discovered. I like to call it the 20-minute rule. I am not going to promise it will work every time but it has worked during some of my weakest Starbucks moments 🙂
The basics of the 20 minute rule.
Craving hits. For example, you are in the car driving to work and know that Starbucks is just down the road. You want that Café Mocha and want it bad!
Don't give in to the craving just yet, allow yourself 20 minutes to mull it over. For example, drive past Starbucks; you know there is another one a few miles down the road anyways.
Occupy your mind with something else and drink water if you can. Turn the radio on, make a phone call (of course using a speaker phone if driving), do anything to turn your attention away from the craving.
Craving has subsided. A part of you might still want that Café Mocha but you have had time to think about it and then make a more rationalized decision. If you still are feeling the craving then take a moment and look up the nutritional information in My Fitness Pal and see if you can fit it into your menu plan without crushing your calories for the day. Although, looking up the calories is usually enough motivation I need to not eat or drink something. Well sometimes.
The main reason the 20 minute rule works for me, and I suspect it will for you too, is because it makes you to think before you eat. This takes mindless eating, for the most part, out of the equation which more often than not accounts for many unnecessary calories.
A few months ago I read Mindless Eating: Why We Eat More Than We Think
by Brian Wansink. This book was a very interesting read and opened my eyes to the amount of food we eat without even thinking about it. It is amazing the way we are programmed to keep eating even when we are not hungry or the food does not taste good. How many times have you eaten soggy fries? Don't worry I have more than I can count too.
Here are some quick action steps to help you implement the 2o minute rule.
List out all of your cravings. Just doing this will make you more aware of the certain foods you crave.
List out the situations where you find yourself craving these foods. Emotional and situational eating is sometimes a bigger issue than the food.
Next time you crave that food practice the 20 minute rule.