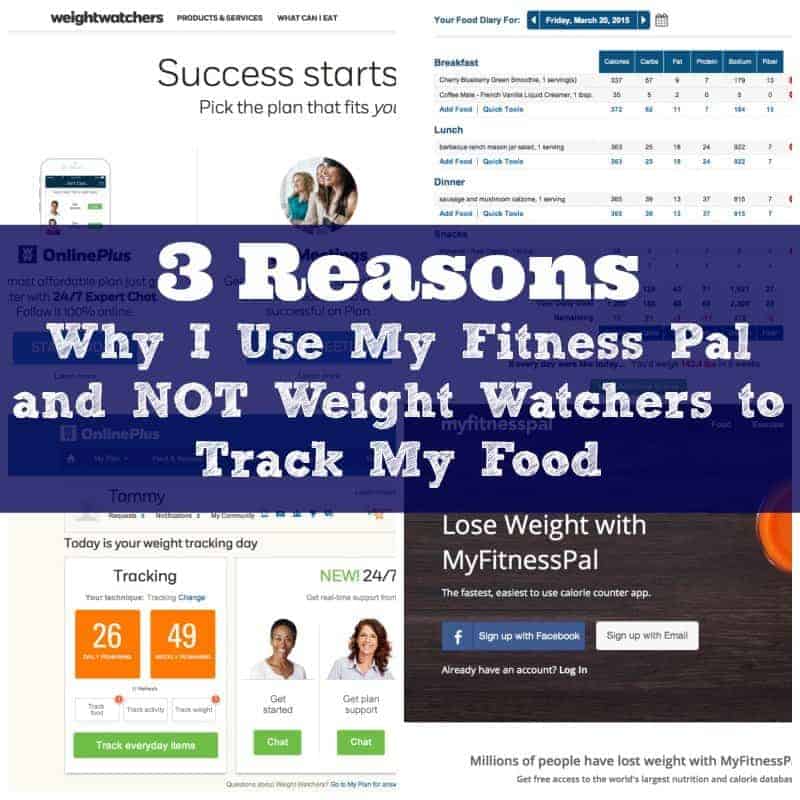 The best way to change your eating habits and lose weight is to hold yourself accountable to the food you are eating. Tracking your food is the most effective way to do that. Without tracking it's easy to think you are eating healthy – or within your means. However, if the scale is not budging or goes up then too much food is usually to blame. When you do not pay attention to the food you eat then most likely you are eating too much. This has been my experience every time my weekly weigh in does not go in my favor.
I hear over and over again that tracking food is tedious and takes too much time. Yes it will take time and some effort. But…I am here to tell you that tracking your food is essential to losing weight. To make changes to your eating habits you must pay attention and be intentional with your food. Tracking helps you do just that. Once you are comfortable with food portions and creat a structure for yourself then you can ease up on the tracking a bit. However, if you are struggling with your eating habits then tracking your food can provide a nice frame work and structure to keep you focused and intentional.
Two popular programs/and or systems people use to track their food are Weight Watchers and My Fitness Pal. There are other programs but those are the two my readers use most.
Anyway, I am often asked if I recommend one program over the other or why I chose My Fitness Pal over Weight Watchers. So in this post I am going to share the 3 reasons I prefer My Fitness Pal over Weight Watchers. Please note this is all based on my experience and by no means am I saying Weight Watchers doesn't work or I don't recommend it. Many people love Weight Watchers and rightfully so – it is sound weight loss program that many people can embrace and stick with. I am just speaking on what has worked for me. At the end of the day you need to find the system that works best for you.
My Fitness Pal is free
You can use My Fitness Pal completely free of charge. This was and still is huge for me and I know it is for a lot of my readers too. Let's face it we like free. However, even though the MFP website and app don't cost a dime they do not lack any features. They have a huge food database, an awesome recipe builder, progress reports, different apps you can utilize, a community forum, blogs, and tons of other features all free of charge. Everything you could possible need to help you lose weight can be found on My Fitness Pal free of charge.
Weight Watchers also has a great feature rich website and app along with the opportunity to attend weekly meetings – but it costs money. I pay about $20 a month. **please note I am a Weight Watcher member for educational purposes only and to calculate points for my recipes. I like to keep informed on the resources my readers are using.
Besides Weight Watchers meetings and the live chat feature I don't see much difference between the two websites. If those two things are important to you then it might be worth it. However, in my opinion both websites offer the same basic type of weight loss tools.
My Fitness Pal is super easy to use
The MFP website and app are simple, functional, and easy to use and understand. After you sign up it doesn't take a lot of effort to navigate and figure things out. I think this is important because most people prefer weight loss not to be complicated. As soon as losing weight becomes confusing most likely you will get discouraged – I know that is how I am. Even as My Fitness Pal evolves and changes their website I find it easy to follow and use.
The Weight Watchers website is a little bit clunky to me. It is still easy to navigate but there is lots of information and many different pages to sift through. This can get a little overwhelming for those just starting out. However, don't let that discourage you because Weight Watchers definitely provides a lot of great information.
I prefer to track calories over points
This is a big reason why I chose MFP over Weight Watchers. Personally, I prefer to track calories and basic nutritional information over points. I am going to be honest – the points system confuses me. I do figure out the points for all my recipes – because my Weight Watchers readers want that -but I still get confused on the number of points a person should have for meals and snacks. For example, my raspberry overnight oats recipe is 322 calories and 8 weight watchers points plus. Well..I don't think 322 calories is too much for breakfast. In fact, I think that is about average. However, some of my readers on Weight Watchers have said the 8 points is too much for breakfast. So I get confused with how points should be distributed throughout the day. Also, there are activity points and then fruit doesn't count towards points. And then every now and then Weight Watchers goes and switches the whole point system up. My brain goes into overload. Therefore, I stick with simple and just track my calories. Calories never change.
I also think it is easier to eyeball the calories of a food rather than try to figure out the points. But that's just me. Some people love the structure of the points system and if it works for you then stick with it.
Those are the 3 reasons I choose to use My Fitness Pal instead of Weight Watchers. Again, you need to use the program or system that you are most comfortable with. What works for one might not work for another. We are all different people with different needs and learning styles.
With that said, it is important to understand that nothing will work if you don't work. You can sign up for every program and system under the sun but if you don't change your lifestyle then you will never lose weight. My Fitness Pal and Weight Watchers are programs that provide the tools to keep you accountable with the food you eat. You have to be consistent with using those tools. But I know you can do it! So keep moving forward.
What about you? Do you use My Fitness Pal or Weight Watchers? I would love to hear your feedback on both of these systems in the comments.
Are you ready to start your weight loss journey? If so, check out my ebook Organize Yourself Skinny for my 5 strategies and some secrets to creating a healthy lifestyle and losing weight. I also provide a bonus 4-week make ahead meal plan to get you started. Read more about it here.