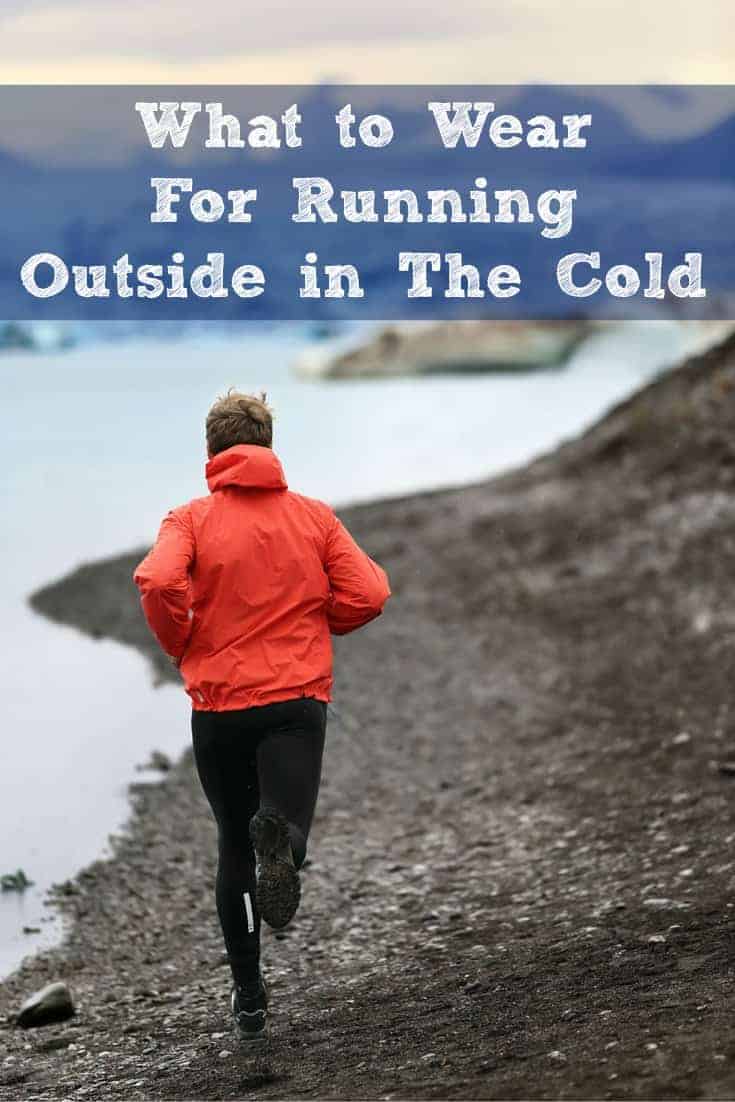 Right about now, you might be smack in the middle of training for a running race, like a marathon or a half marathon. This kind of training cannot be done solely on a treadmill, because you want to do the same kind of running you will be doing on race day. Running on a treadmill and running on the road are completely different. So in order to be ready for race day, you must run outside in the winter, sometimes in very cold temperatures. It is very important that you are properly dressed for running outdoors in the cold weather. Not only will it keep you safe, but it will also make your run more enjoyable. You shouldn't even notice that it's super cold if you are attired properly. Read on for some cold weather running tips.
Layer it up!
First, you need to think about dressing in layers. You will always warm up as you run, and you don't want to pile on all of this heavy clothing and be sweating profusely half way through. Go with lightweight layers that you can add or remove as needed during your run. You should dress in lighter clothing than you would if you were just going outside in the cold.
Here are some examples:
Avoid cotton
A cotton t-shirt might seem like the easiest thing in the world to throw on for a run, but cotton is not a good fabric for working out of any kind. When it gets wet, it stays wet. If you're wet and cold, that is definitely not a good combination. Workout clothes have come such a long way in terms of materials. Clothes specifically designed for working out are made of moisture wicking materials that help keep the sweat off of your body. This keeps you dry, and in the winter, warm. It is worth it to invest in real workout clothes, even right down to your socks.
You definitely want a pair of running tights for outdoor running in the winter. You want those legs to be insulated so they can do their job.
A long-sleeve moisture wicking top over a snug-fitting sports bra up top is the place to start.
Then add a windbreaker that can be removed as needed. The windbreaker will do just what it sounds like, block the wind, and also help keep you dry from snow and rain.

Two pairs of good running socks will help keep your feet toasty and dry.
I really love all of Under Armour's workout clothes, but they also have a specific line of clothing made for cold weather called Cold Gear. Check it out here.
Think new sneaks
Sneakers are important here. Your regular old running sneakers may not cut it for this type of training. Those nice light, airy mesh sneakers you love will quickly become soggy if you step in a puddle or on snow. That means your feet are going to be wet and cold for the rest of your run. Not only will this be uncomfortable, but it will make it more likely for blisters to form on your feet. Once you have blisters, your training comes to a halt. Look into trail running sneakers for winter running. They usually have little to no mesh, and are sturdier. They may not be the sneakers you will run your race in, but your feet will thank you for protecting them in the meantime. When the weather gets a little milder and drier, you can switch to your race-day sneakers.
Protect your head and hands
A hat/ear warmer and gloves are a must here. You can always remove them and stash them in your pockets if you get too warm, but chances are you will need them the whole time. Again, invest in good quality materials that are specifically designed for outdoor exercise.
Even if it's not sunny, sunscreen and sunglasses are something to think about to protect your skin and eyes. If it's really cold and blustery and you don't want to wear one of those crazy face covers or ski masks, a cool trick I learned is to slather Vaseline on your face. It will protect your skin from the cold and wind. Finally, put lip balm on to avoid dry, cracked lips.
Do you run outside in the cold? What are your "must have" items?