Most weeks I share my 1500 calorie meal plan, meal prep pictures, exercise schedule, along with the progress (or not) I've made on my weight loss journey. My goal with these posts is to give a little glimpse into my week and for you to see I'm human and have good and bad weeks just like everyone else.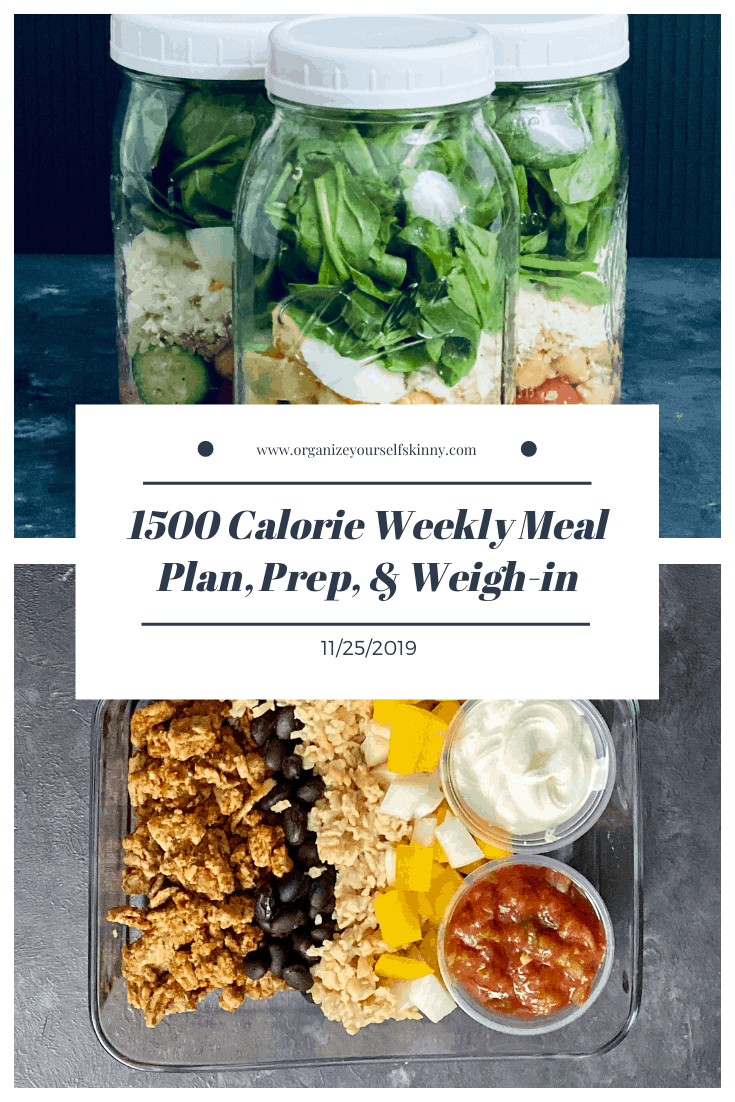 Hey there! I can't believe it's the end of November AND Thanksgiving is this week. We're hosting Thanksgiving so I'm gonna keep this short and sheet, because I have a lot to do.
Before I jump into all my weekly updates I just want to let you know that I'm having a Black Friday deal on the Organize Yourself Skinny eCourse. Starting right now until December 3rd at 11:59 (Pacific) it will be 25% off! Make sure to use coupon code bf2019 at checkout.
Just in case you don't feel like doing the math, this brings the total price down to $65. By the way, that's a one-time payment and includes everything. That's quite a steal, in my opinion.
You can see everything that's included here. I suggest taking 5 minutes to learn more because if you're looking to make some real lifestyle changes then the Organize Yourself Skinny eCourse can be the solution.
Here's a quick breakdown.
8 content-rich modules (31 lessons) walking you step-by-step through everything I know about building a healthier lifestyle. These lesson are self-paced, do them on your own time. Each lesson is video-based and also includes printable slides and action-steps. You can listen to this on your computer, iPad, or phone.
6 weeks of make-ahead meal plans including a 7-day jumpstart meal plan.
5 weeks of simple excercise routines to help you get that habit going.
All my best e-cookbooks (Mason Jar Salads, Overnight Oats, Green Smoothies, and Starter Meal Prep Recipes)
PDF copy of the 67-page Organize Yourself Skinny e-book. This is great to read when you have some extra time to kill.
Lots of checklists to get you started and keep you going. You get a "Getting Started" checklist to get you moving on the strategies right away. You'll also find a Monthly Habit/Challenge Calendar, Weekly To-do List, and Goal Setting Sheets. Seriosuly, if you're a list person then you'll love this.
And my favorite! Access to the private Facebook Group created exclusively for students of the Organize Yourself Skinny ecourse. In this exclusive group I do live chat/coaching call to answer questions along with providing motivation and mentoring every step of the way. You don't have to go through this alone! This group will provide an amazing support system as you move through your weight loss journey.
Access to past Facebook Live coaching chats. All the past coaching chats are saved in the private FB group.
Last, you have free lifetime access to all Organize Yourself Skinny ecourse updates. You get access to it all.
Okay, let's get to my weigh-in.
Starting weight (October 2010) : 177 lbs
Goal weight: 145lbs
Last week's weight: 154.8
Current weight: 153.4lb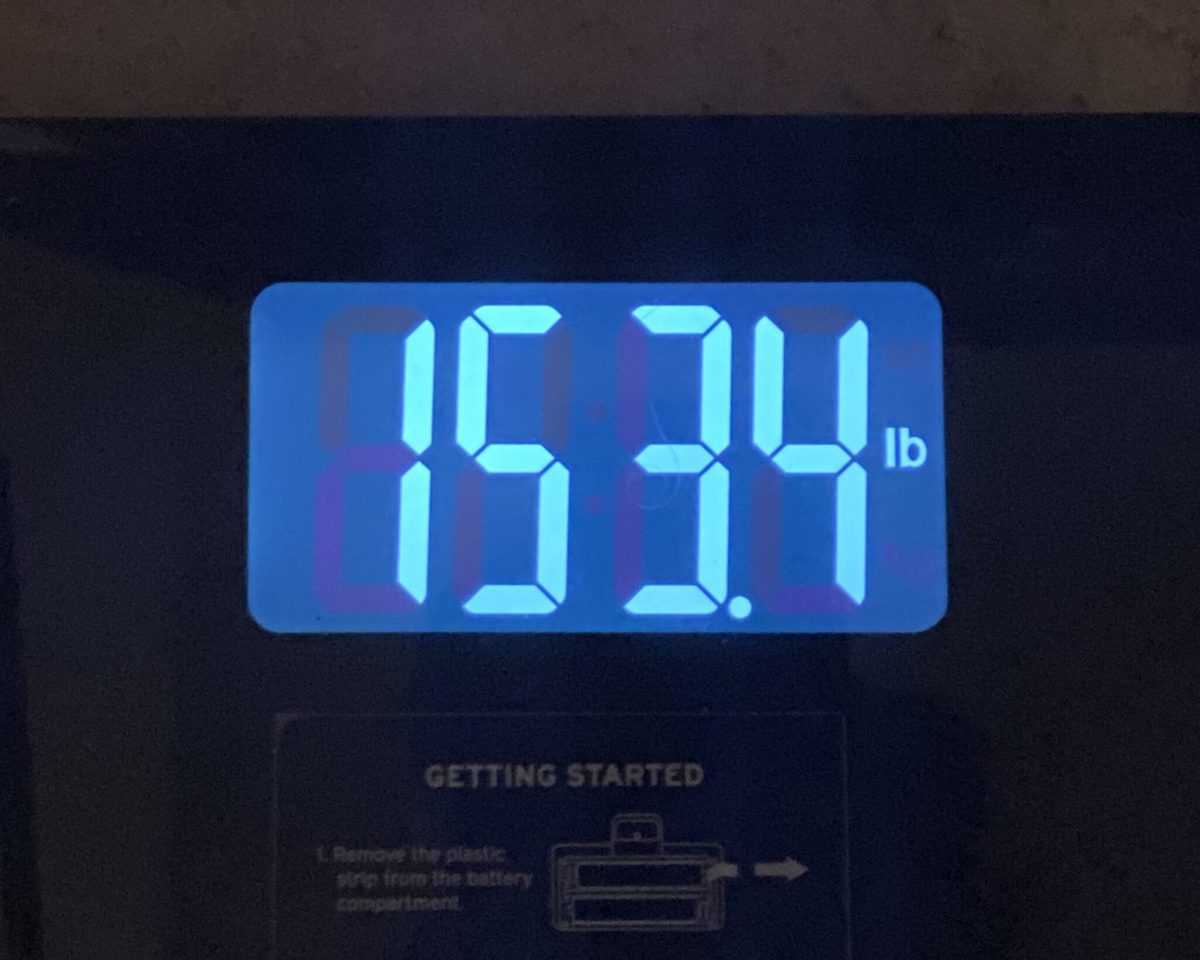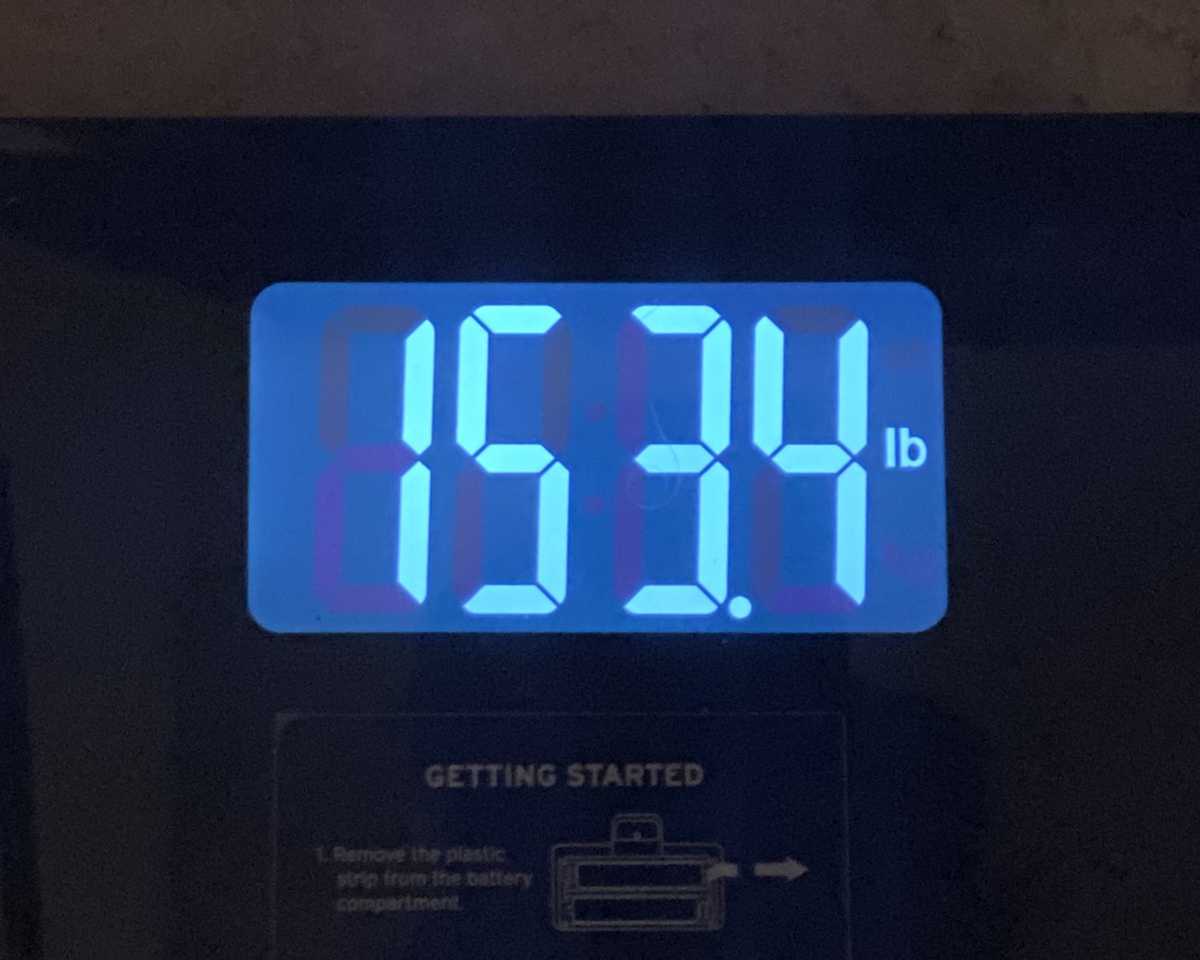 I didn't share a meal plan or weigh-in last week so, technically, I've lost 1.4lbs in the last 2 weeks. I'll take it.
I've been keeping up with workouts, keeping portions in check, not eating past 6:00pm or 7:00pm, and drinking water. My biggest struggle are some extras finding their way into my diet on the weekends.
In the beginning of the month I mentioned I wanted to do a no alcohol challenge. It's not like I'm a big drinker but I felt the couple glasses of wine I'd have on the weekends were causing issues with my weight goals. Anyway, I wasn't able to completely give up wine BUT I will say I've been super good at keeping the portions under control. I've only had 3 small glass of wine this whole month. Like I said, I'm not a big drinker anyway but I do feel good keeping the wine to a minimum.
I plan to have a couple glasses on Thanksgiving and one on Saturday 🙂
Let's chat about exercise.
Over the last few weeks I've done great with my exercise routine – especially toning. I love to run on the treadmill but I definitely see the biggest impact when I'm toning up. I also see the biggest impact when I stick to 4-5 times a week so that's my goal going into December.
Here's my exercise plan for this week.
Wednesday, Thursday, Saturday, and Sunday
45 minutes – power-walk on treadmill with inclines.
Arms (W and Sat)
24 bicep curls with 5lb resistance bands
12 bicep curls with 8lb hand weight
24 lateral raises with 3lb weight
24 tricep extensions with 5lb hand weight
Core (every workout day)
100 crunches
3 (30 second) planks
50 Bicycle Crunches
Combo Strength-training (every workout day)
30 Squats with overhead raises using 8lb weight
Legs (Thurs, Sunday)
50 squats
50 plie squats
25 lounges on each leg
Here's the exercise equipment I use:
3, 5, and 8lb hand weights. 
**This month I've graduated to using the 8lb weight much more in my toning routine.
Time for my meal plan. This week I put together simple meal prep bowls for dinners. These are mostly for me to 1. keep portions and calories under control this week and 2. Keep dinner easy. I also made detox smoothie kits and mason jar salad because, again, I need to keep food on track even though this week will be busy.
Breakfast – 292 calories
Mixed Berry Detox Smoothie – 222 calories
coffee and 2 tablespoons creamer – 70 calories
Meal prep tips
This weekend I put together some detox smoothie kits for the freezer. I wanted to make sure I had these ready, especially after Thanksgiving.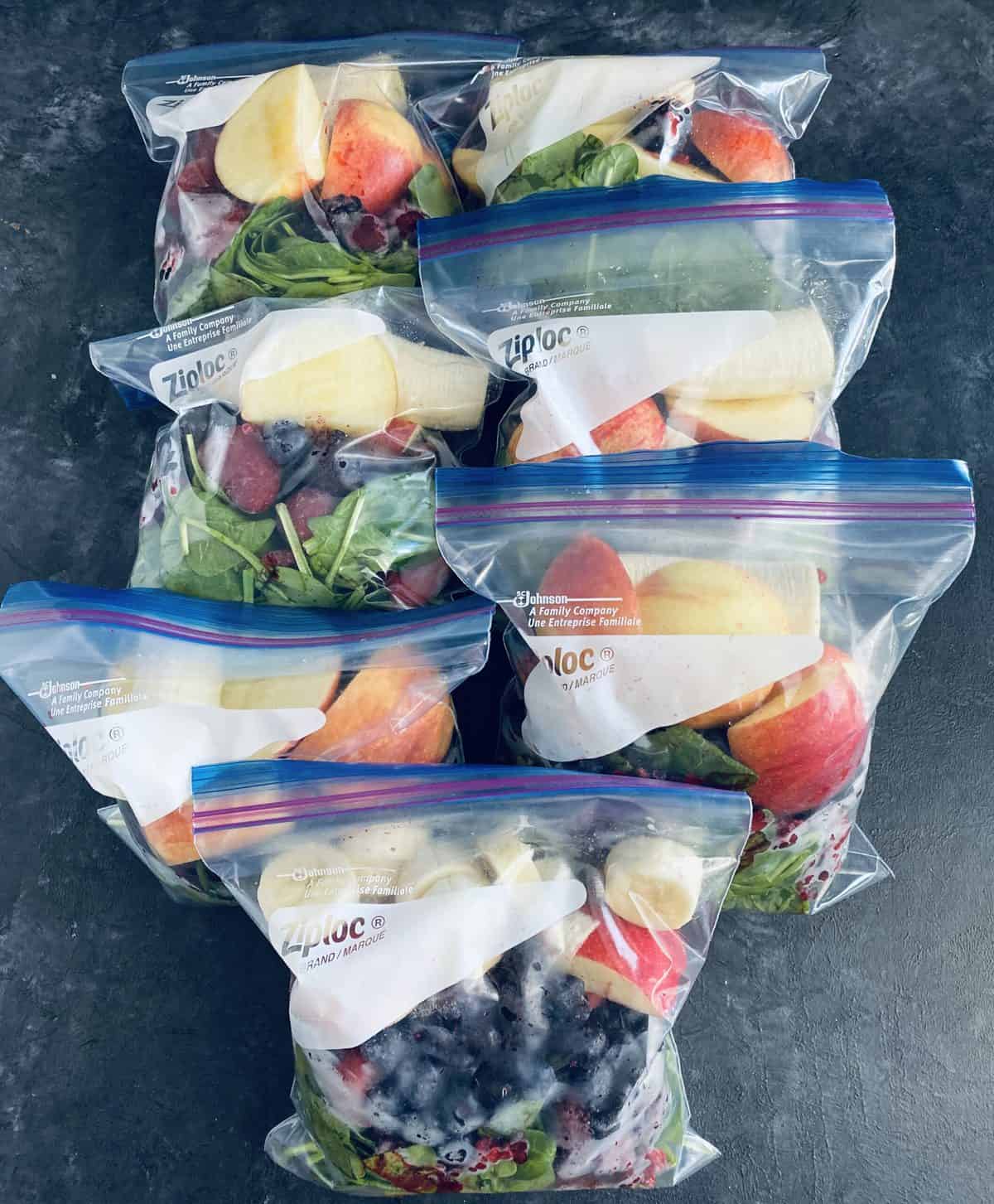 Morning Snack – 140 calories
Sigi Yogurt
Lunch – 415 calories
Protein Power Mason Jar Salads
Meal prep tips
I made 3 on Sunday for the week.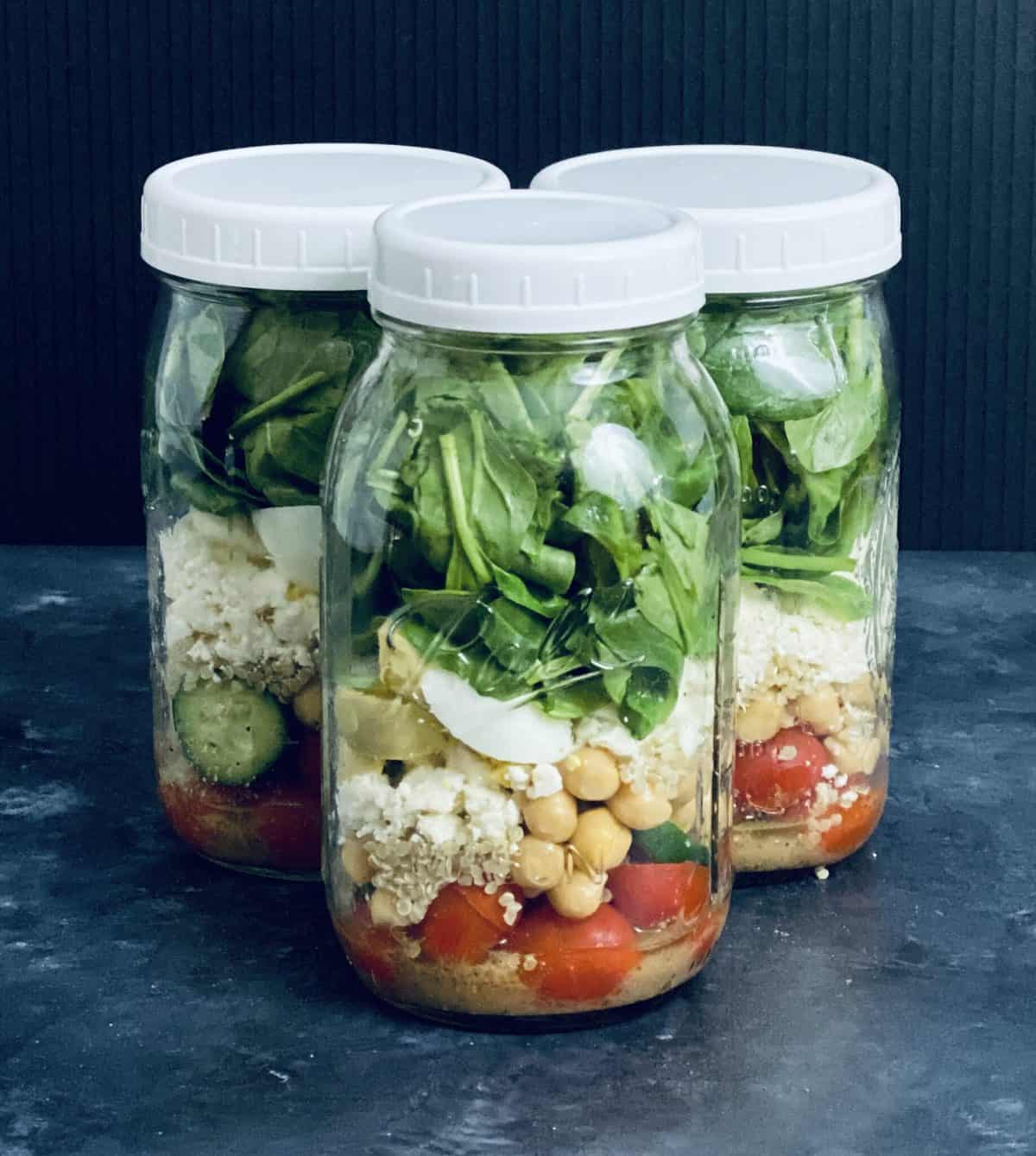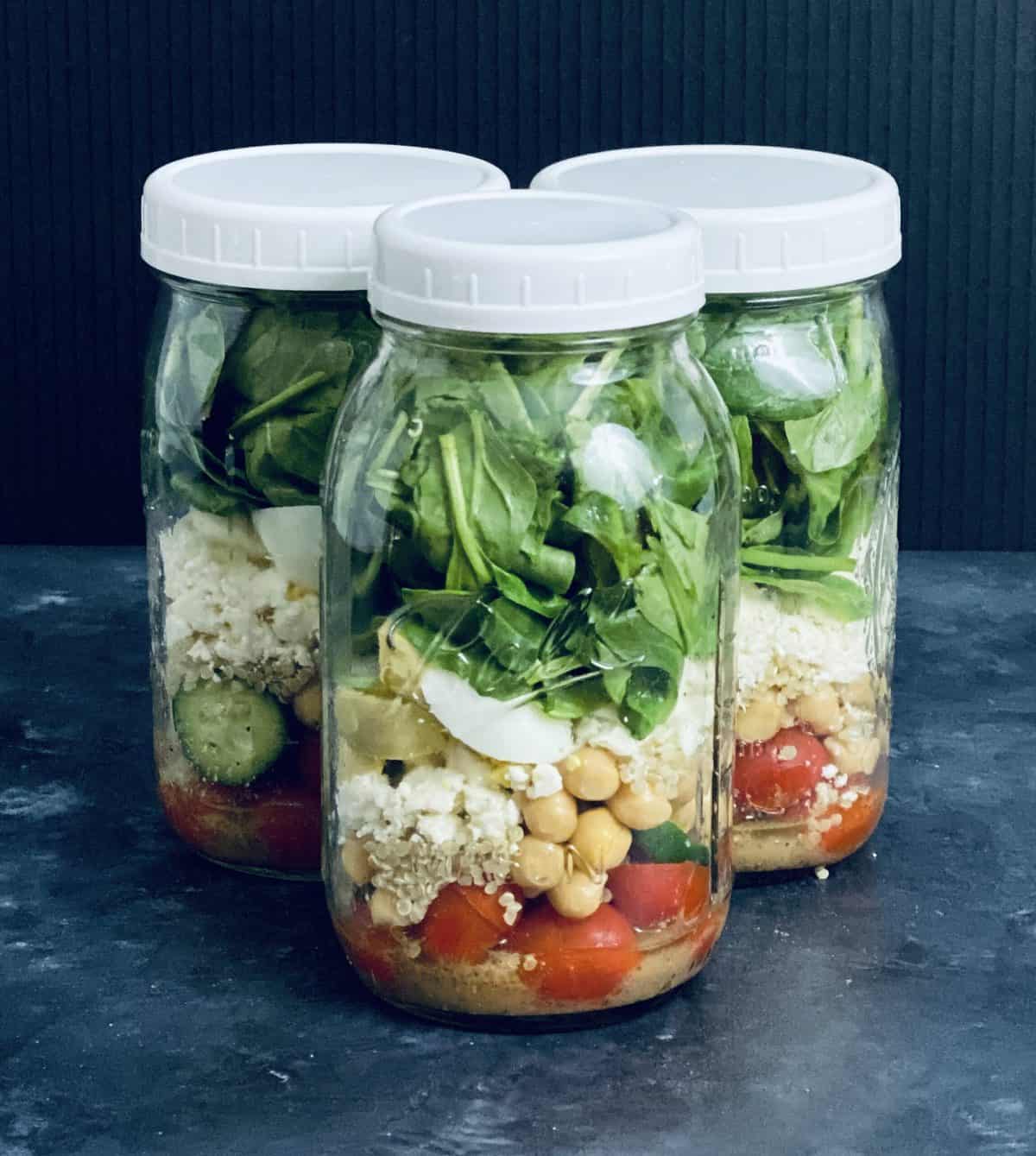 Afternoon snack – 80 calories
Cheese stick – 80 calories
Dinner – 350 calories
Sheet Pan Chicken and Vegetables Meal Prep Bowls – 300 calories <– this is for me
Turkey tacos
Taco pizza
Meal prep tips
I made these meal prep bowls on Sunday for this week.
Taco meat and pizza dough I made on Sunday too.
I made the bacon for the ranch club wraps on Monday.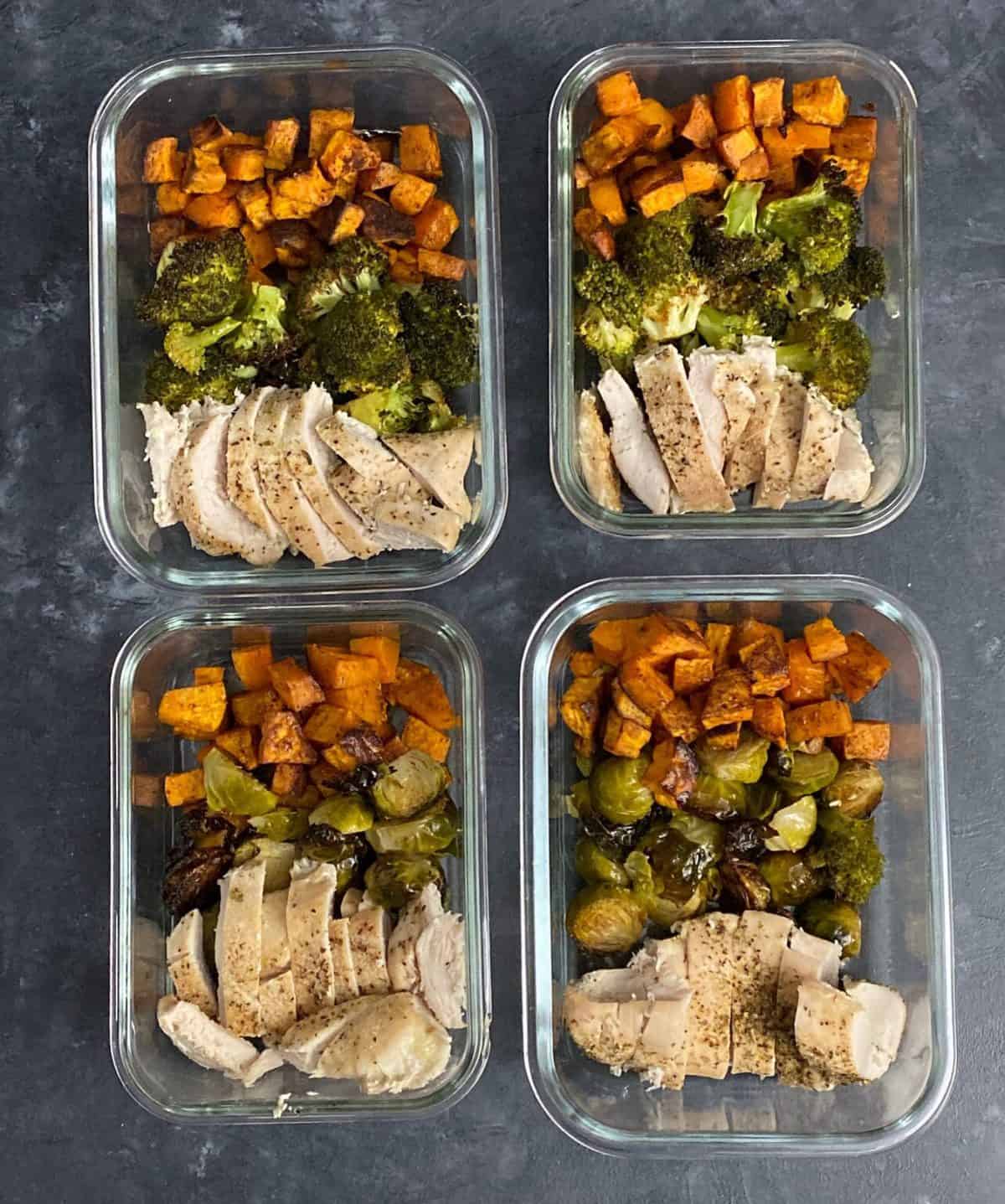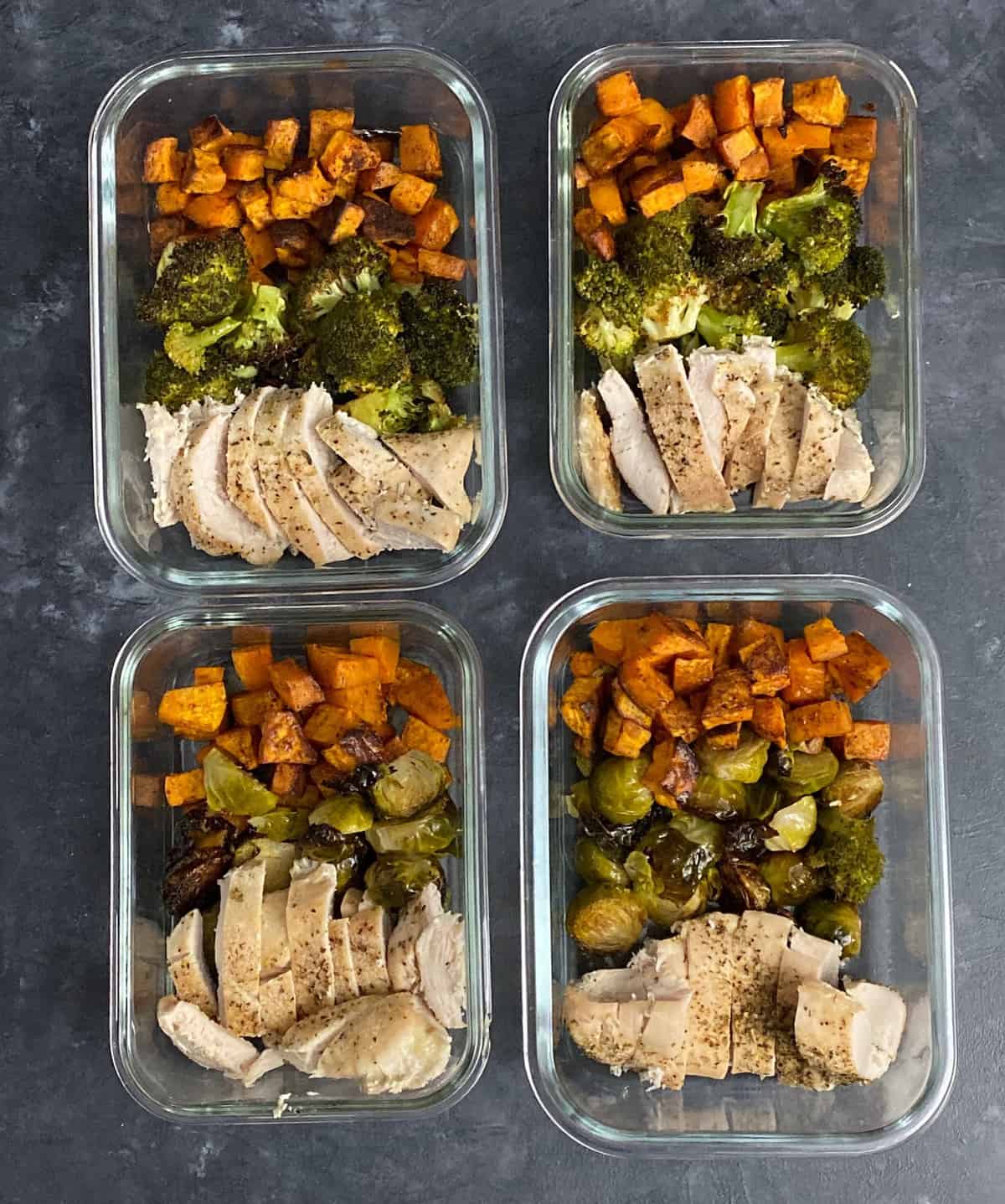 Have a great Thanksgiving!
Meal prep supplies I used this week
32 ounce Wide Mouth Mason Jars – I use these for salads, keep track of water, and to store my smoothies. You can get these just about anywhere but if you don't feel like leaving the house then grab some from Amazon.
36 ounce rectangle glass containers with snap lids -These have quickly become my favorite meal prep container. I use them to store everything from salad ingredients to macaroni and cheese.
Pyrex Simply Store containers – I use these for just about everything too.
If you're looking for meal planning guidance then check out my free ultimate healthy meal planning guide.
Other meal planning resources:
Sun Basket – Sun Basket is the original organic meal kit delivery service. In the last few months it's become a full-service meal company offering just about everything to help you sustain a healthy lifestyle. See my Sun Basket Review for all of their latest offerings.
Hello Fresh – The best meal kit to feed the whole family. See my Hello Fresh Review.
Purple Carrot – The only vegan meal kit service. See my Purple Carrot review
Freshly – If you want pre-made chef-prepared meals, that all you need to do is heat and eat, then check out Freshly. You can read my Freshly review for more information.
Hungryroot – This isn't a meal kit company but more of a grocery delivery service that offers organic ingredients to stock your kitchen with so you can create quick healthy meals. See my Hungryroot review.