It's been a while since I shared a weekly weigh-in & meal plan post on my blog. A lot has changed in the blogging world, and a couple of years ago, it was strongly suggested that bloggers don't share any personal stories on their blogs anymore – it was hurting our rankings on Google. Since OYS is my full-time job, I decided to take that advice.
I continued to share with email subscribers and also in my Facebook group. But it wasn't the same as sitting down and thinking about these posts. Back then, these posts kept me intentional and accountable.
Over the last couple of years, I have gotten regular emails and messages from readers asking when these blog posts are coming back.
So, I decided to listen to all of you, go back to my roots, and start writing a weekly update blog post.
I'll share my weekly weigh-in, weekly goals, where I'm struggling and progressing, my meal plan & exercise routine, and other happenings.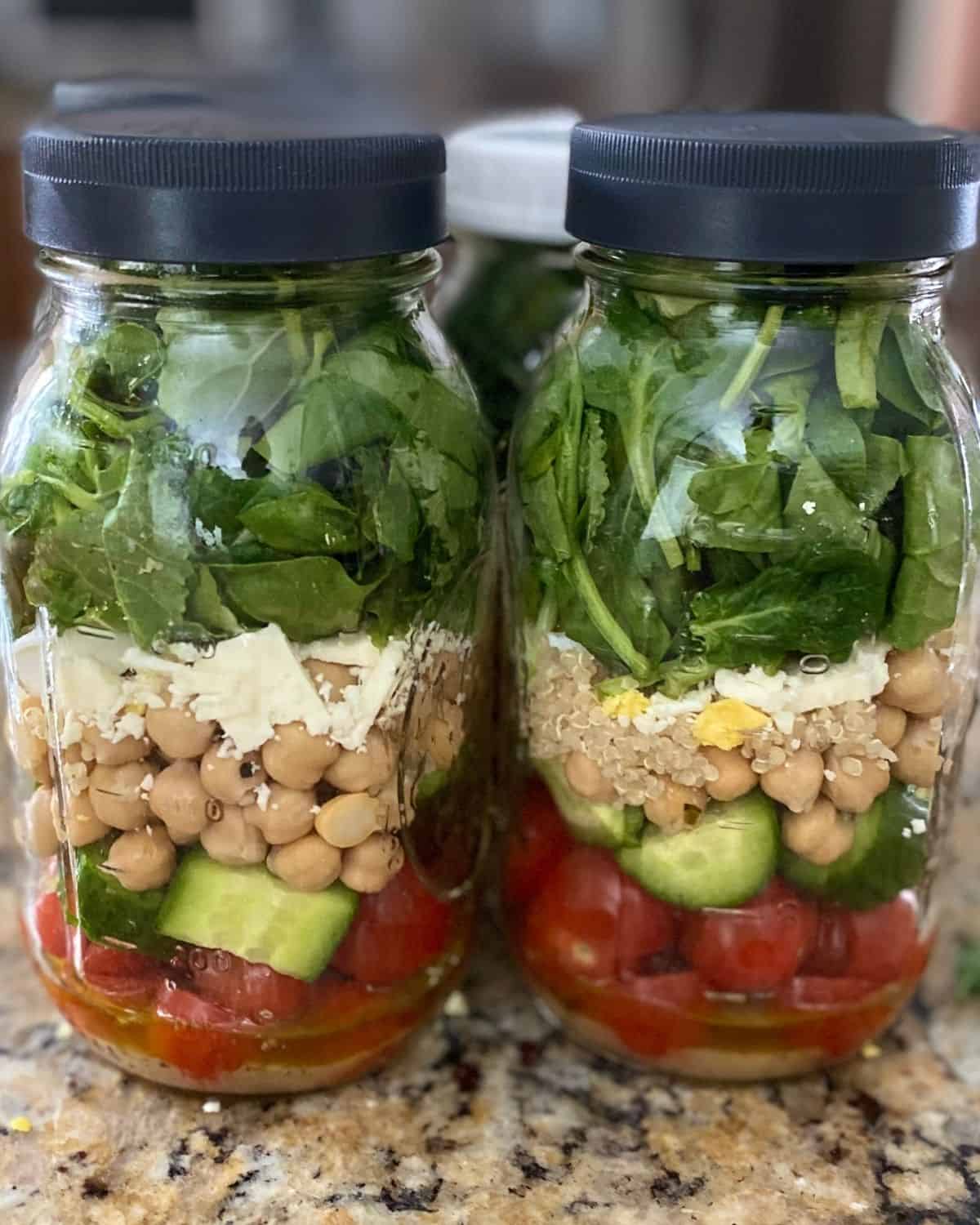 This post contains affiliate links. I am an affiliate for Amazon Associates and other brands and earn a small commission on qualifying purchases. You're by no means obligated to use my links but, if you do, thank you for supporting Organize Yourself Skinny.
Okay, let's with my weigh-in.
Oh boy, have I put off doing this. In the past, I started with my beginning weight of 177, but that was 11 years ago, so I figured let's start fresh.
My beginning weight is 161. It hurts even to type that out because, at one point, I got down to 135.
But the last couple of years has been rough on so many levels. Not that I want to give excuses, but it is what it is.
So, while I'm not exactly starting over, I will treat it like I am.
Starting weight 161
Goal weight is 145
I'm setting my goal weight for 145 because that is a realistic, manageable, and sustainable goal.
Goals for the Week
The keyword for this week and moving forward is consistency. I need to get back to the basics of tracking and stick with it. As I've always said, change doesn't happen by making healthy habits sometimes, or when I feel like it, it needs to happen consistently to see results.
Here are my goals:
Track all of my meals and snacks; I've let the extra bites, sips, and licks get the better of me. Tracking has always been the #1 habit that keeps me intentional with my food. I'm not looking to get obsessive about it, but I want to become more mindful.
Stop eating at 6:00 pm; this is a habit I've mostly stuck with over the last decade, and it is super helpful when working to stay on track. However, sometimes I give myself too much slack, and it shows.
Drink a smoothie and eat a mason jar salad every day. This is the best way for me to regularly get in a large number of fruits and vegetables. And now that I'm going to be 47, I need to prioritize fruits and vegetables to keep my body functioning properly.
Exercise 5 days a week. I still like to power walk and run, but now that I'm older, toning is what's going to make the most significant difference.
Drink 64 ounces of water. You'd think water would be an easy habit to keep up with, but for me, it's not. I have no problem remembering to drink coffee, but I forget to drink water for some reason.
Plan out my work schedule for the summer. I'm throwing this in because I would love to take it easy this summer or take some time off from work completely. The best way to do this is to plan and schedule everything out. So, I'll focus on that this week.
Motivational words
If you've done it before, you can do it again. Sometimes life gets the better of us, and we fall off track. That's okay; it's going to happen. But the good thing about learning new healthy habits and making changes is you know what to do and, more importantly, know you can do it.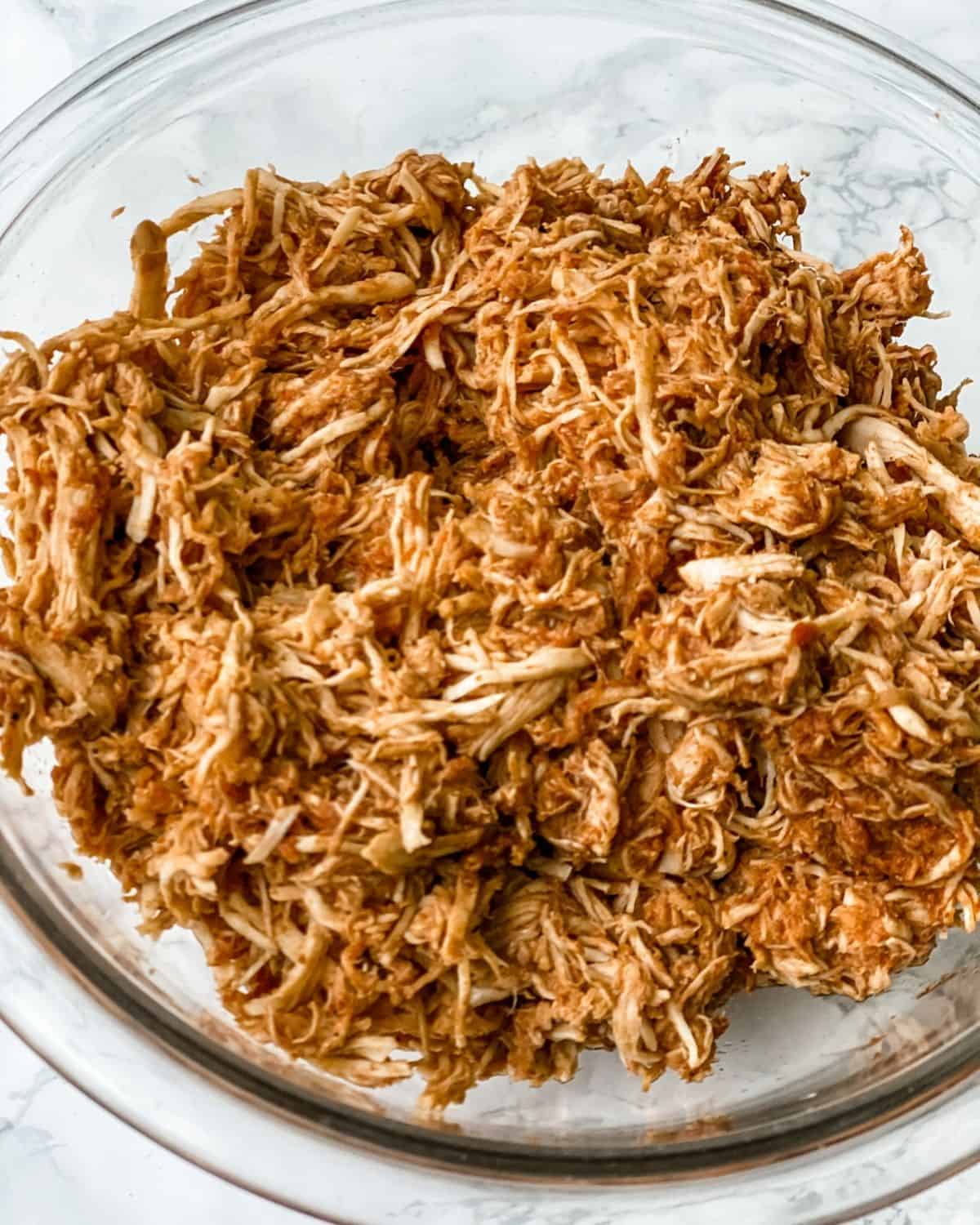 Weekly Meal Plan
This week, there will be some recipes for the grill, a summer salad, and easy healthy dinners. Of course, smoothies and mason jar salads are on the menu too. You'll also find recipes from my new sister site, Gluten-Free Italian Eats. I was diagnosed with Celiac last year, so I need to eat 100% gluten-free. MY biggest challenge was Italian food, so I started developing gluten-free Italian recipes and now share them on my new blog.
Here's my meal plan
Meal Prep Tips
With this being a holiday weekend, it was harder to fit meal prep into the schedule, so I tried to schedule meals that were either easy to meal prep or make the night we'll eat it.
Shredded chicken will go in the slow cooker, and I will make the brown rice on Saturday morning.
On Sunday morning, I will make the mason jar salads, smoothie kits, and turkey meatballs. The chicken will also go into the marinade then.
Shrimp and burgers will be made the night we eat.
Shopping tips
I ordered most of the pantry items from Thrive Market last week. I've been shopping at Thrive Market since 2015, but now that I need to eat gluten-free, I find shopping there essential. They offer a vast selection of gluten-free items at great prices, and you can find everything in their exclusive gluten-free category. I find it very helpful to shop there. If you want more information, read my Thrive Market Review.
Thrive market is offer new subscribers 40% off their first order.
I purchased all of our fresh ingredients and other items on Friday before the rush of the weekend started.
Okay, that's my weekly update. I hope you found this helpful, and let me know if you have any questions or want to see anything else discussed in these posts. Thank you for continuing to be a reader and letting me share.