In my meal plan posts I share my meal plan, meal prep pictures, exercise schedule, along with the progress (or not) I've made on my weight loss journey. My goal with these posts is to give a little glimpse into my lifestyle and for you to see I'm human and have good and bad weeks just like everyone else.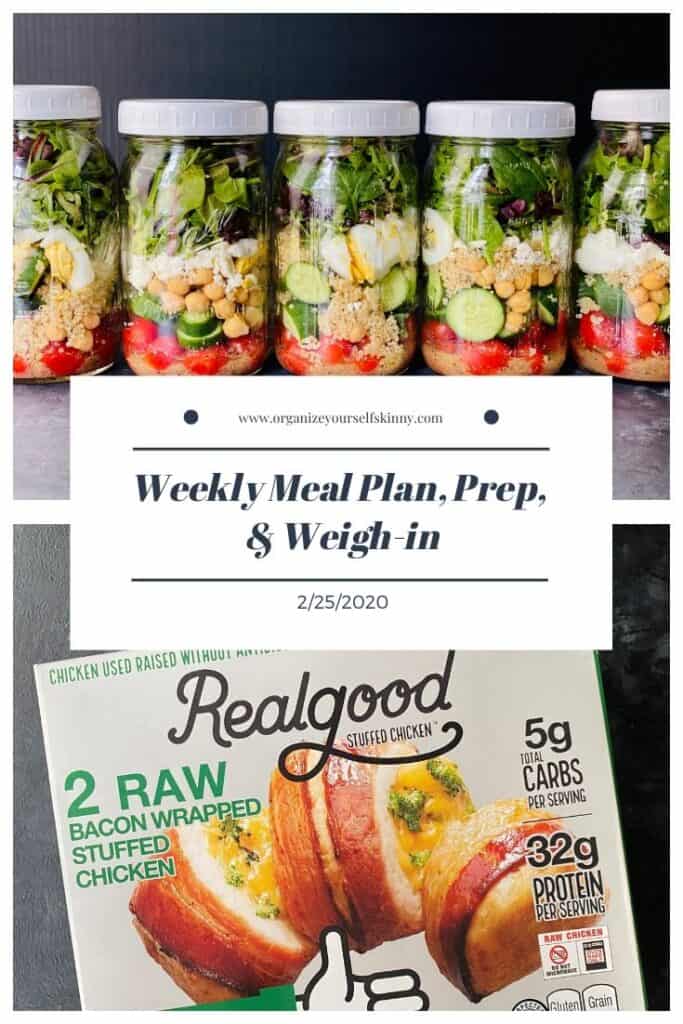 Hey there! I cannot believe we are at the end of February. It's like New Years came around and then bam it's almost Spring.
Of course, I prefer time to slow down because there's just not enough time in the day to get everything done. But, on the flip side, I can't wait for Summer.
Yesterday it was a touch warm in Buffalo, NY. And by warm I mean 45 degrees! Anyway, Mike and I wanted to get all the patio furniture out and just sit on our porch with some drinks. Unfortunately, that needs to wait another month or so.
Also, I want to acknowledge that I'm slacking big time with sharing my weekly meal plans. As I said in the last meal plan, I plan, prep, and take pictures weekly of everything but I run out of time to write it into a blog post. I do share a lot of what I'm prepping in my Instagram Stories so follow me over there to see real time stuff.
But, please know I'm not slacking because I'm catching up on a Real Housewives Marathon. Nope! I'm working hard on brand new content and other products. I'm updating my eBook, writing a new meal prep eBook, and working on new meal plans. Lots of moving and shaking.
Just in case you missed it, here are some of the recipes and blog posts that have been shared this month:
Healthy Deviled Eggs with Horseradish
Use Time-blocking to Transform Your Life an Lose Weight
How to Get Dinner on the Table Quick Without Meal Prep
Easy Beef and Broccoli Meal Prep Bowl
Here are my latest meal kit reviews:
Alrighty, so that's a little bit of what I've been working on. Let's get to my weigh.
Starting weight (October 2010) : 177 lbs
Goal weight: 145lbs
Last week's weight: 155.4
Current weight: 156.8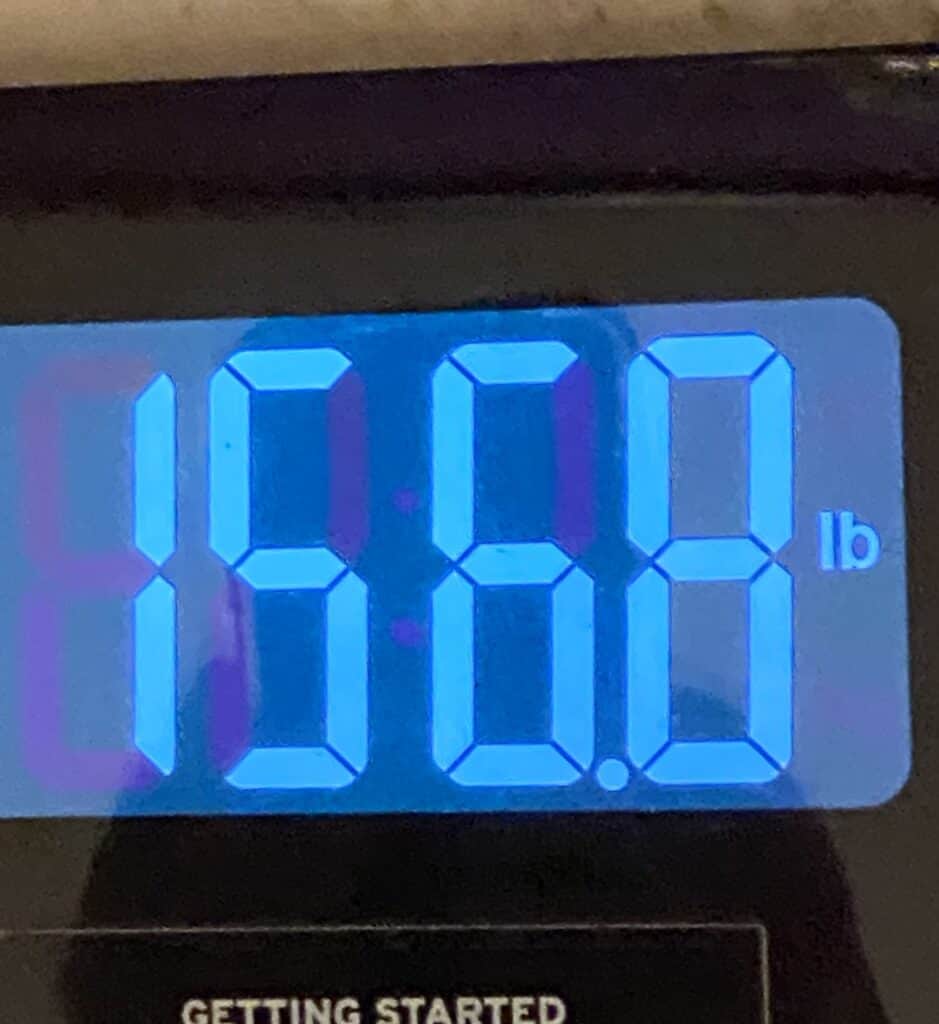 Unfortunately, I experienced a slight weight gain this month. Ugh, ever since hitting 40 (almost 5 years ago) weight loss has definitely been more of a struggle. Not that I want to blame everything on hormones because I do take responsibility too. However, hormones don't help either. I definitely notice a difference in the way I feel during certain times of the month. Some days I'm beyond exhausted and literally need to force myself to get anything done.
Another thing I've noticed is that food affects me differently. 10 years ago I could easily fit carbs into my eating plan without an issue. Now carbs tend to go right to my midsection and make me feel super sluggish.
Also, hormones have change my skin. In the last couple years I've developed redness on my cheeks which I never had. Thankfully, I got that under control with rosehip oil and my skin care routine.
Basically, what I'm trying to say is I'm not the same person I was 10 years ago when I started my weight loss journey. My body is different and so am I. So, my goal is to really pay attention to my body. What helps me feel and look my best? What makes me feel bloated and sluggish?
Right now, I can tell you I feel my best when I do this every day:
Drink a green smoothie
Eat a mason jar salad
Eat lower carb high protein meals. When I say low carb I'm referring to refined carbs like white pasta.
Stop eating past 6:00pm
My goal is to make sure those 4 things happen 80% off the time.
Okay let's get to my meal plan.
This past weekend I did some freezer cooking. I stock up on casseroles and slow cooker chicken freezer kits.
I put together:
Baked Ziti for Sunday dinner when all the kids are here.
Cajun Sausage Quinoa Bake. I used this recipe and substitute sausage.
Buffalo Chicken Macaroni and Cheese. I used wholegrain noodles.
Chicken and Broccoli Brown Rice Bake. I used this recipe but substituted brown rice for the pasta
Hamburger Macaroni Bake. I used wholegrain noodles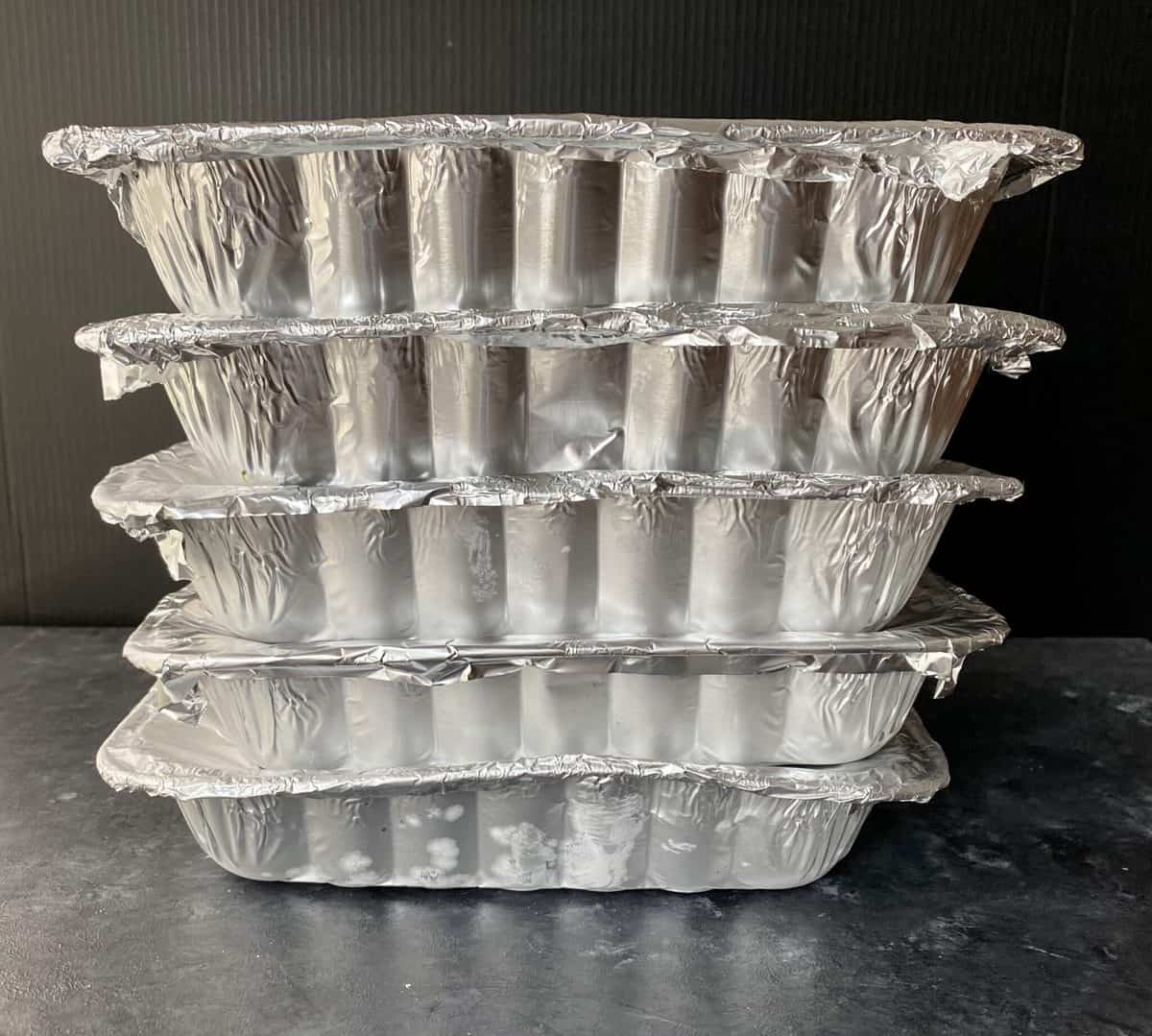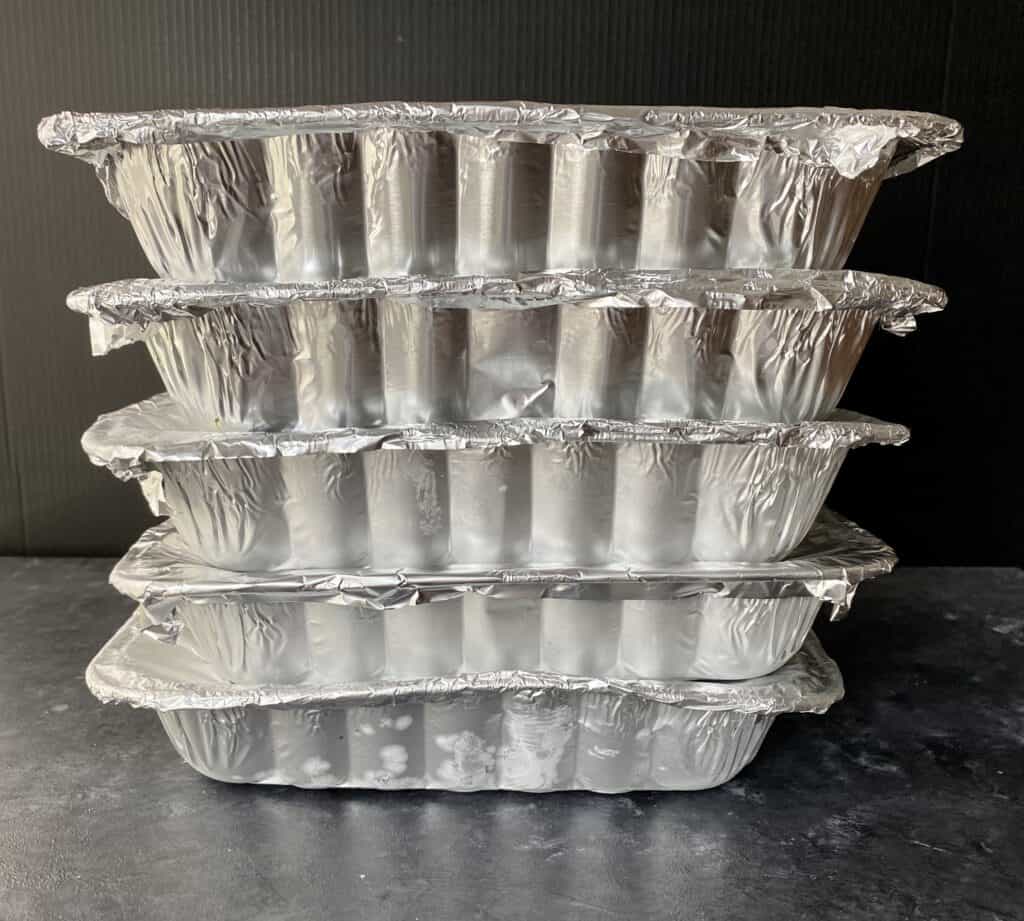 These are the slow cooker chicken freezer kits I put together: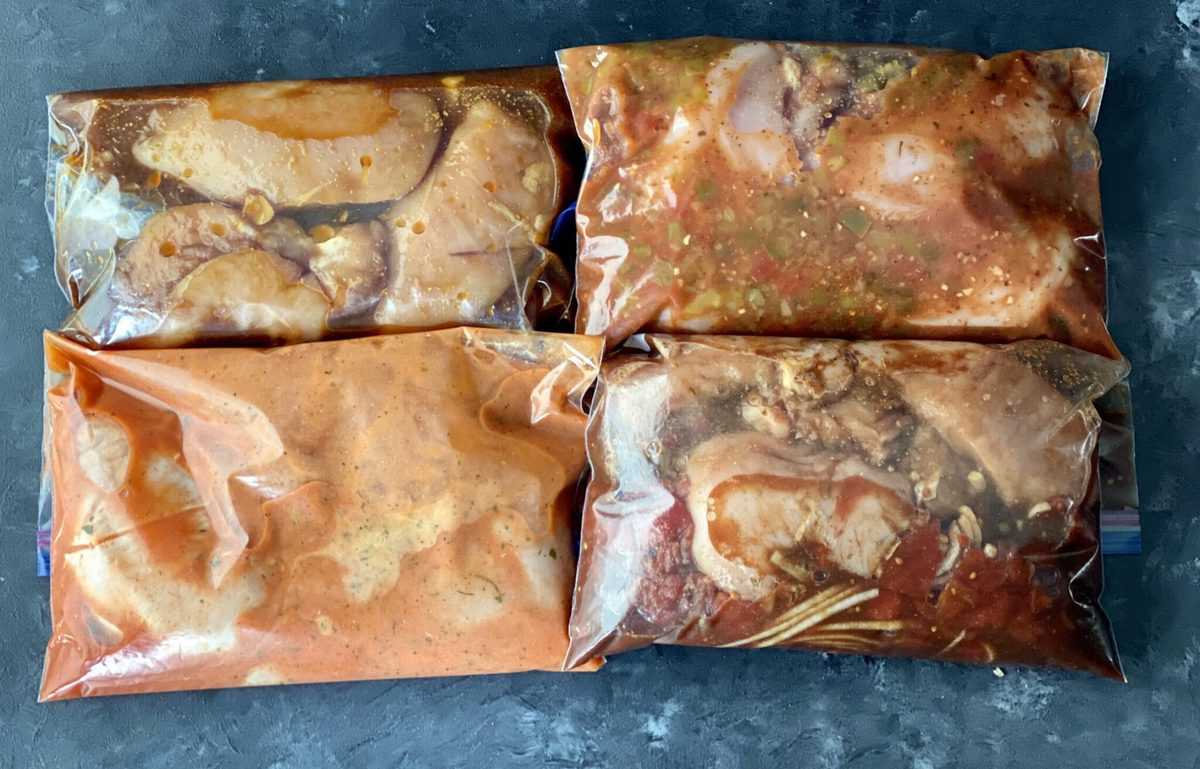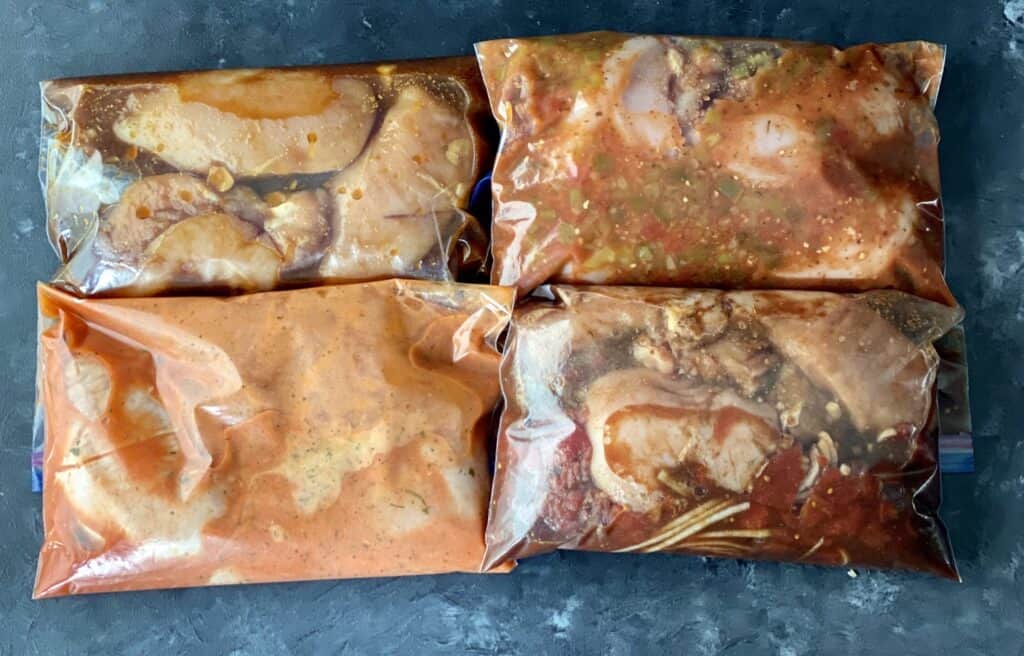 I also stocked up on some smoothie freezer kits: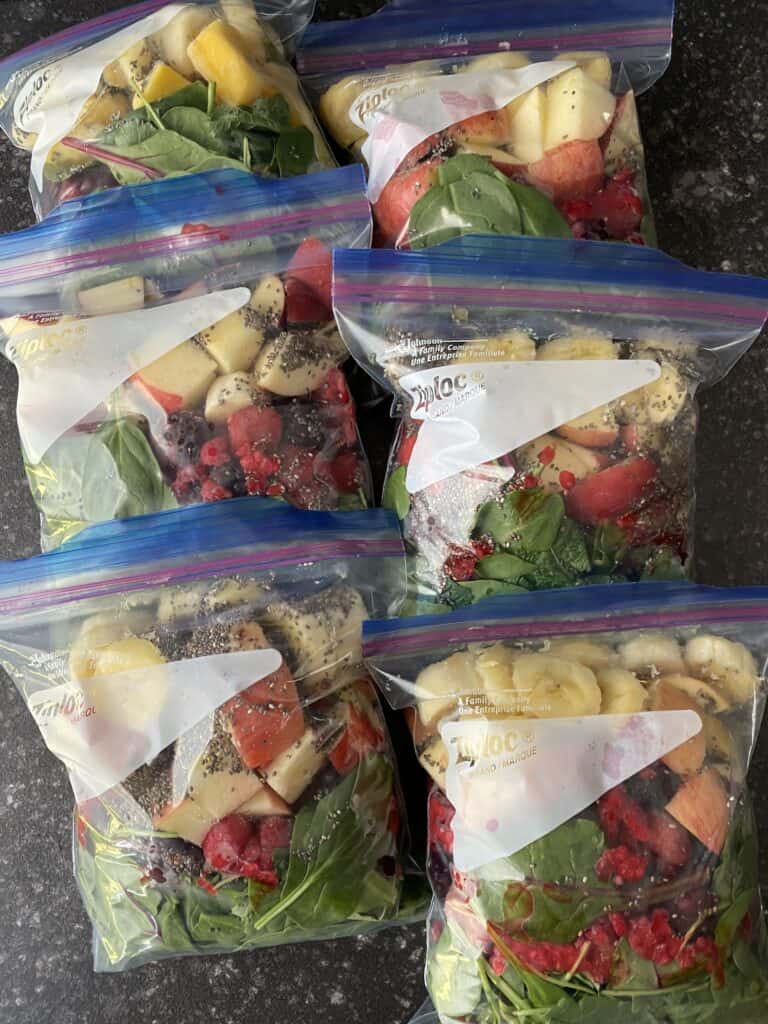 I love having my freezer stocked with meals! It makes me feel good going into the week (or month) knowing I have dinners and other foods ready to cook.
Here's my meal plan.
Breakfast
Coffee with 2-3 tablespoons creamer
Meal prep instructions:
As you can see in the picture above I prepped freezer smoothie kits for this week.
Morning Snack
1/4 cup cashews
Lunch
Meal prep instructions:
I made 5 salads on Sunday for the week.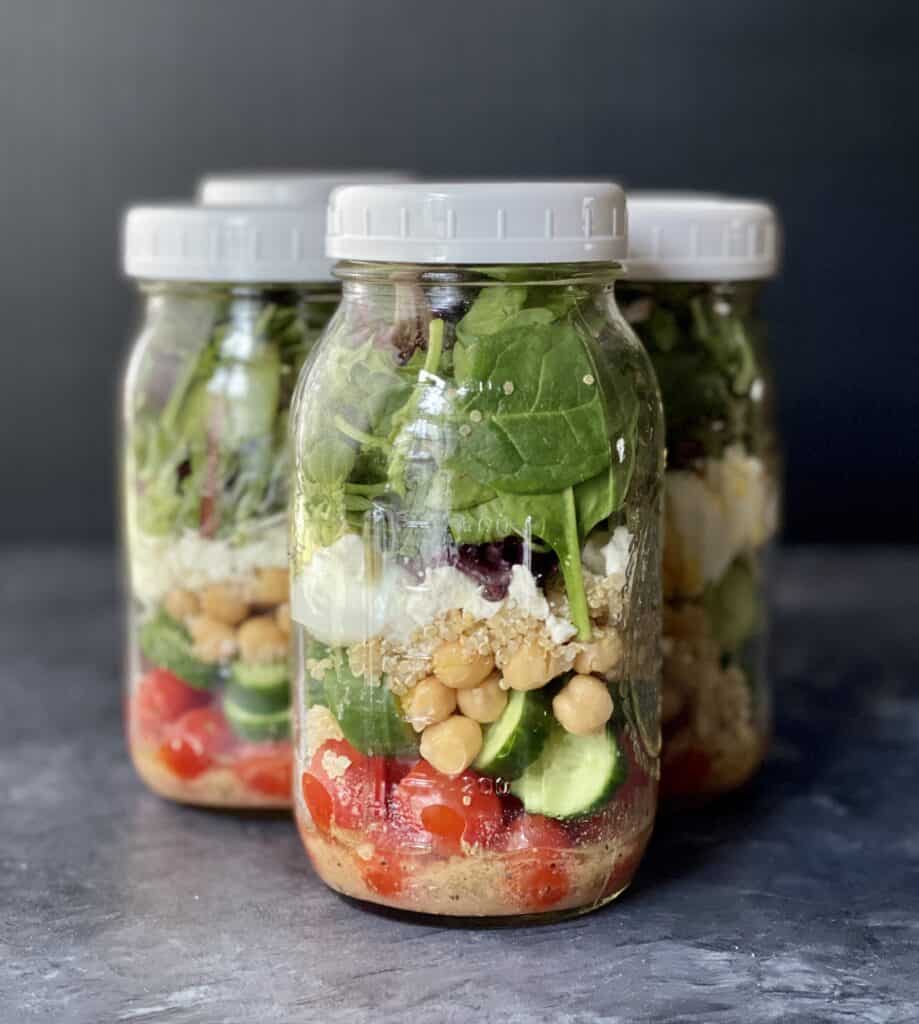 Afternoon snack
Real Good Food Chicken Enchiladas
or a cheese stick
Meal prep instructions:
Last week I received a box of meals from Real Good Food Company. They offer low carb high protein grain free meals. The chicken enchiladas are 190 calories for the box and 20 grams of protein so these are perfect to eat for a mid afternoon snack. Also, the enchiladas only took 3 minutes to heat up.
I've been trying out different Real Good Food products the last few weeks and I've been really impressed with the flavor, quality, and freshness. Everything has been super tasty. The portions look small but because it's high in protein it really does fill you up.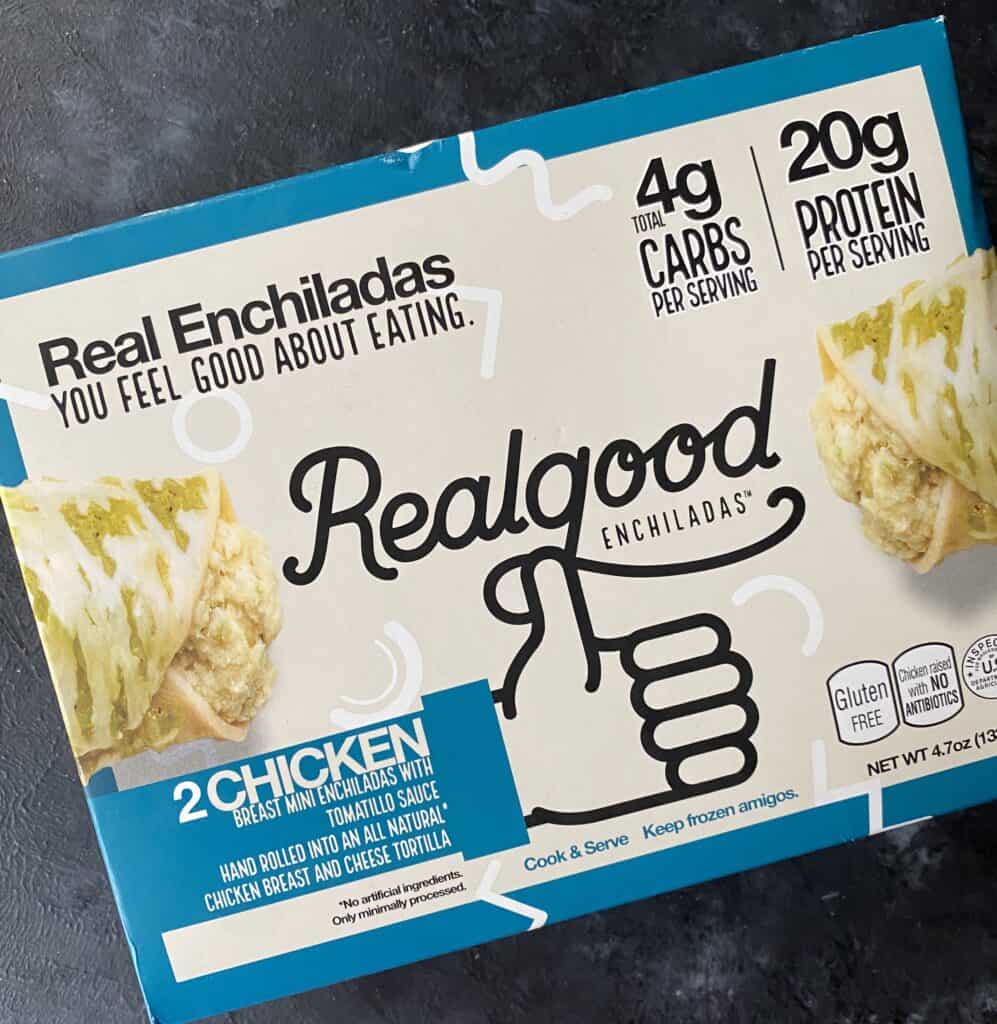 Dinner
Real Good Food Raw Bacon Wrapped Chicken Stuffed with Broccoli and Cheese (we'll eat this for a couple days) served with salad.
Cheeseburger Bake (we'll eat this for a couple days). I'll serve it with roasted asparagus or broccoli
Chicken Quesadillas (using the salsa chicken freezer kit)
Irish Beef Stew (new recipe)
I also have some Italian meatloaf and augratin potatoes in the freezer for quick meals.
Meal prep instructions:
We also got sent some Real Good Food Raw Bacon Wrapped Chicken Breasts. We tried some last week and are eating the rest this week. These are really tasty. Super fresh and flavorful. I thought these would be great to keep on hand for when in a pinch or if I just want to keep dinner easy yet healthy. These were super easy to make. I served them with brown rice and vegetables.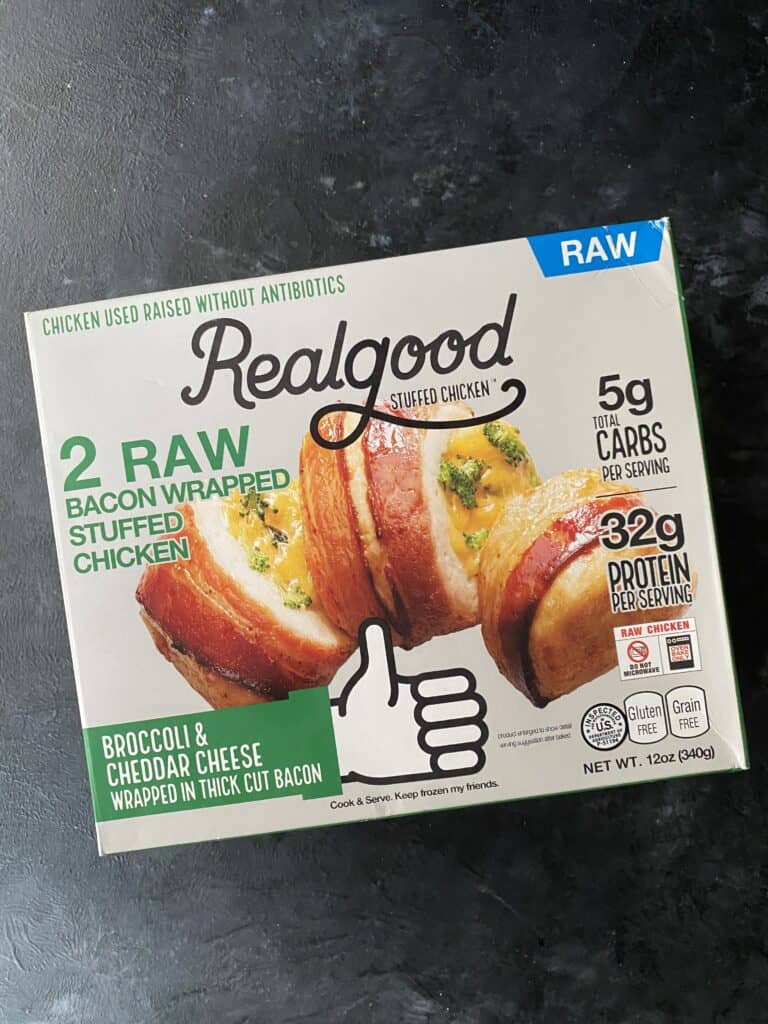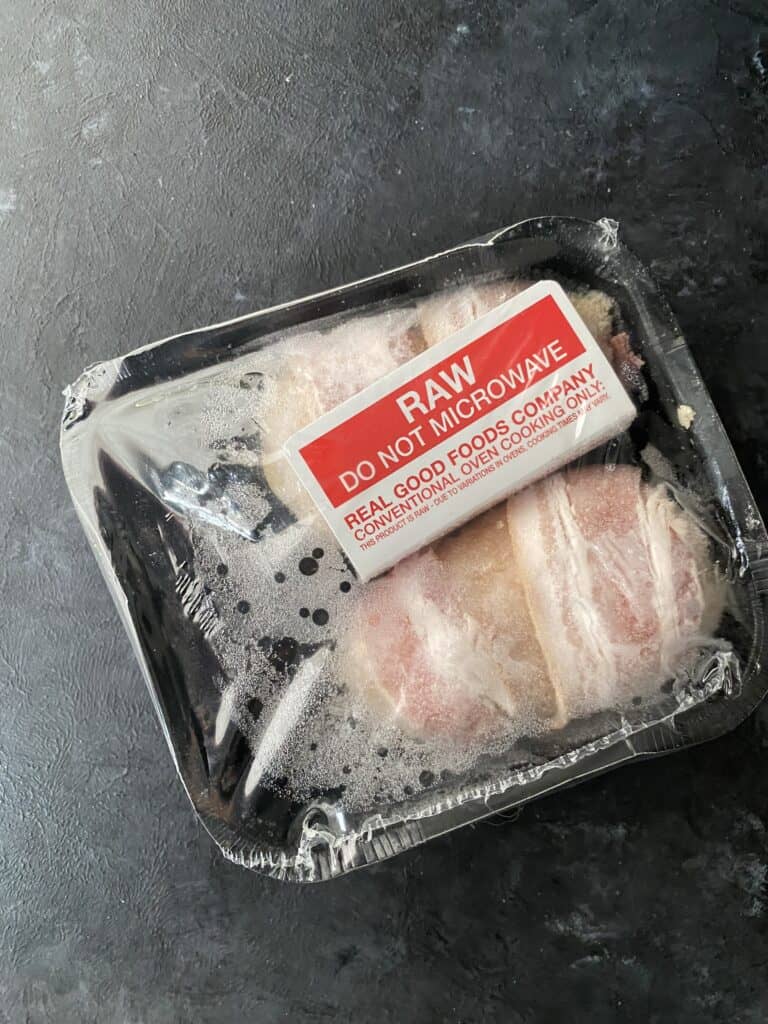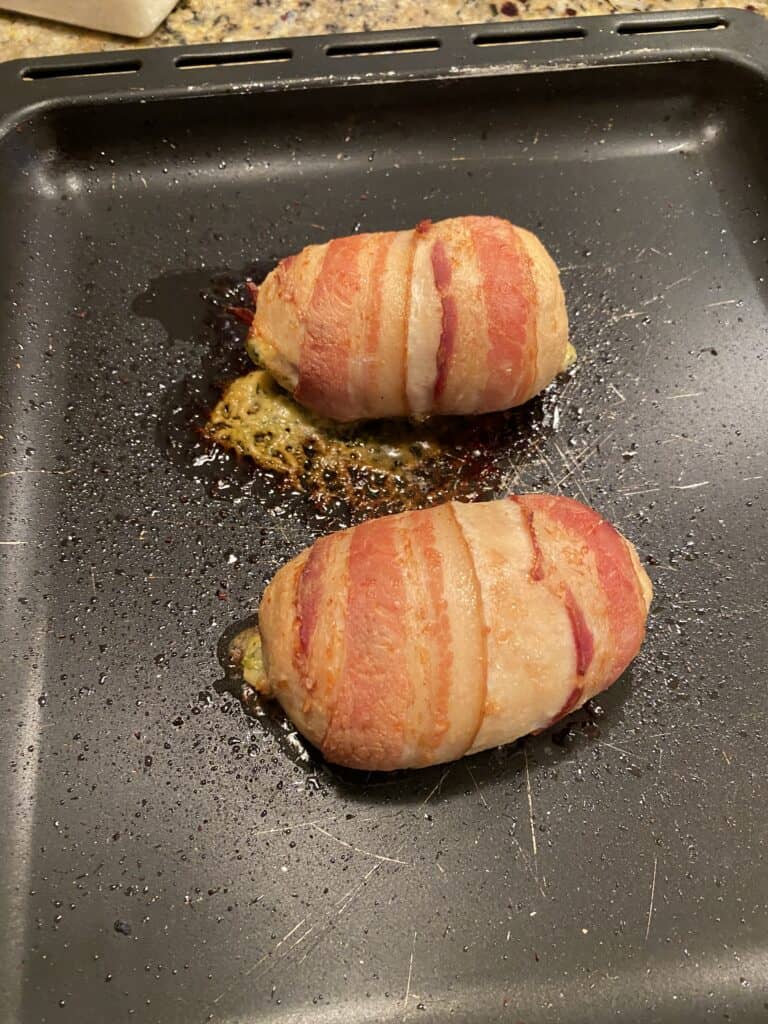 Cheeseburger macaroni bake is in the freezer ready to cook.
Same with the slow cooker salsa chicken that I"l use for quesadillas. I just need to remember to take the salsa chicken out a day or 2 before I'm going to make the quesadillas.
Irish stew is a new recipe I'm testing so I'll make that during the week.
Chicken and veggies will be made the night we eat it. This is an easy sheet pan dinner.
That's my meal plan for this week. Have a great rest of the week!