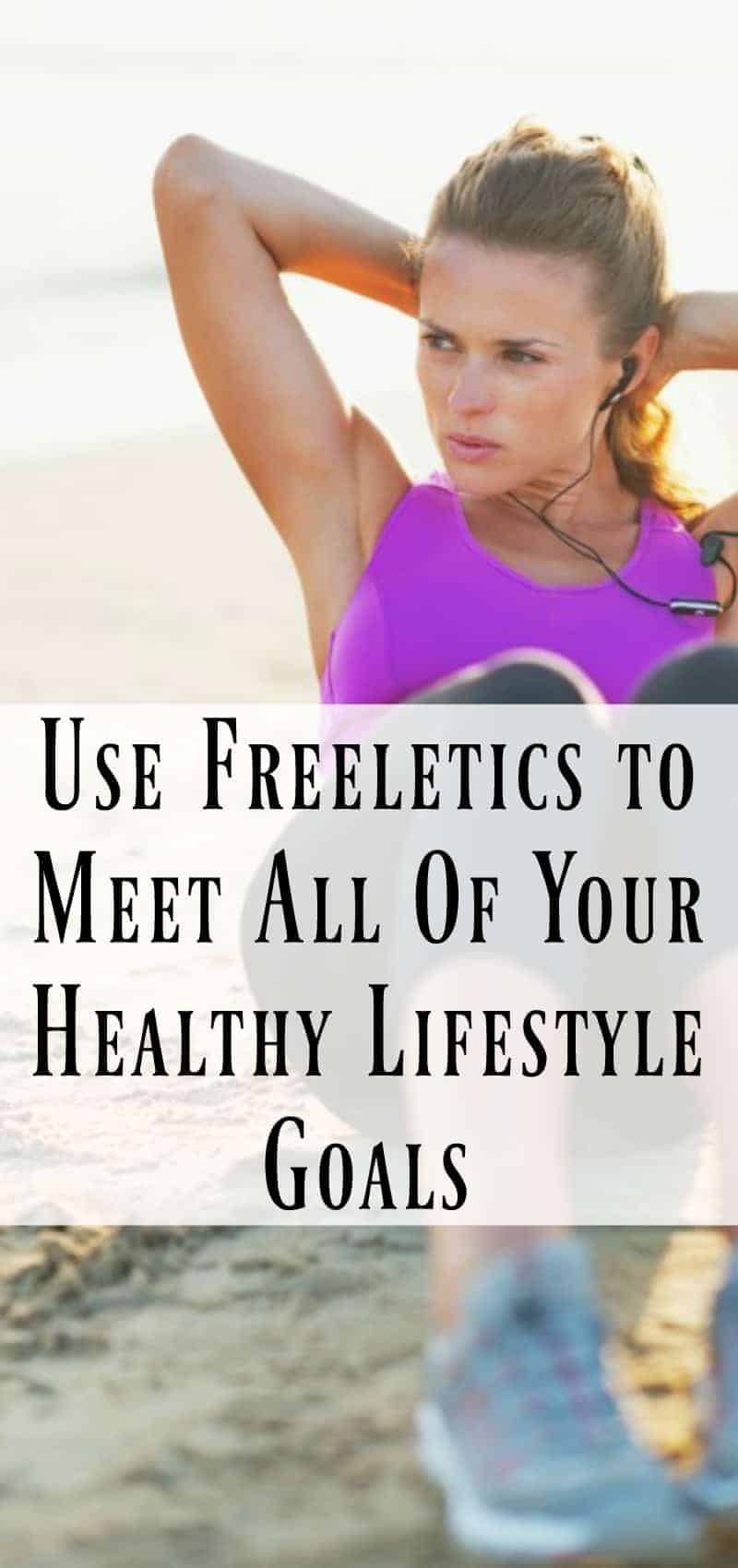 Freeletics is not just one app. It is a series of four apps, which I think is really smart because then you can focus on just the things you are interested in. You can certainly use them all if you want, but chances are you will only focus on one or two. They are all free, but they do have paid upgrades involved to get more benefits. The four apps are called Bodyweight, Gym, Running, and Nutrition. Let's take a look at each one.
Freeletics Bodyweight
The Bodyweight app claims to adapt workouts to your schedule, fitness level, and goals. Each workout is between five and thirty minutes long, and you will only use your bodyweight to perform the moves. You don't need any equipment. This is great because that means you can literally do the workouts any time, any where. I love bodyweight exercises. The app claims to have 900 workouts with tutorial videos to show correct form. The moves focus on all of the major muscle groups of your body. There is also a social feed to help you connect with others for further motivation.
To set up, the app will ask you if you are male or female and what your fitness level is – I am not so fit, I am quite fit, or I am definitely fit. Next it will ask for your goal – get toned, get fit, or get strong.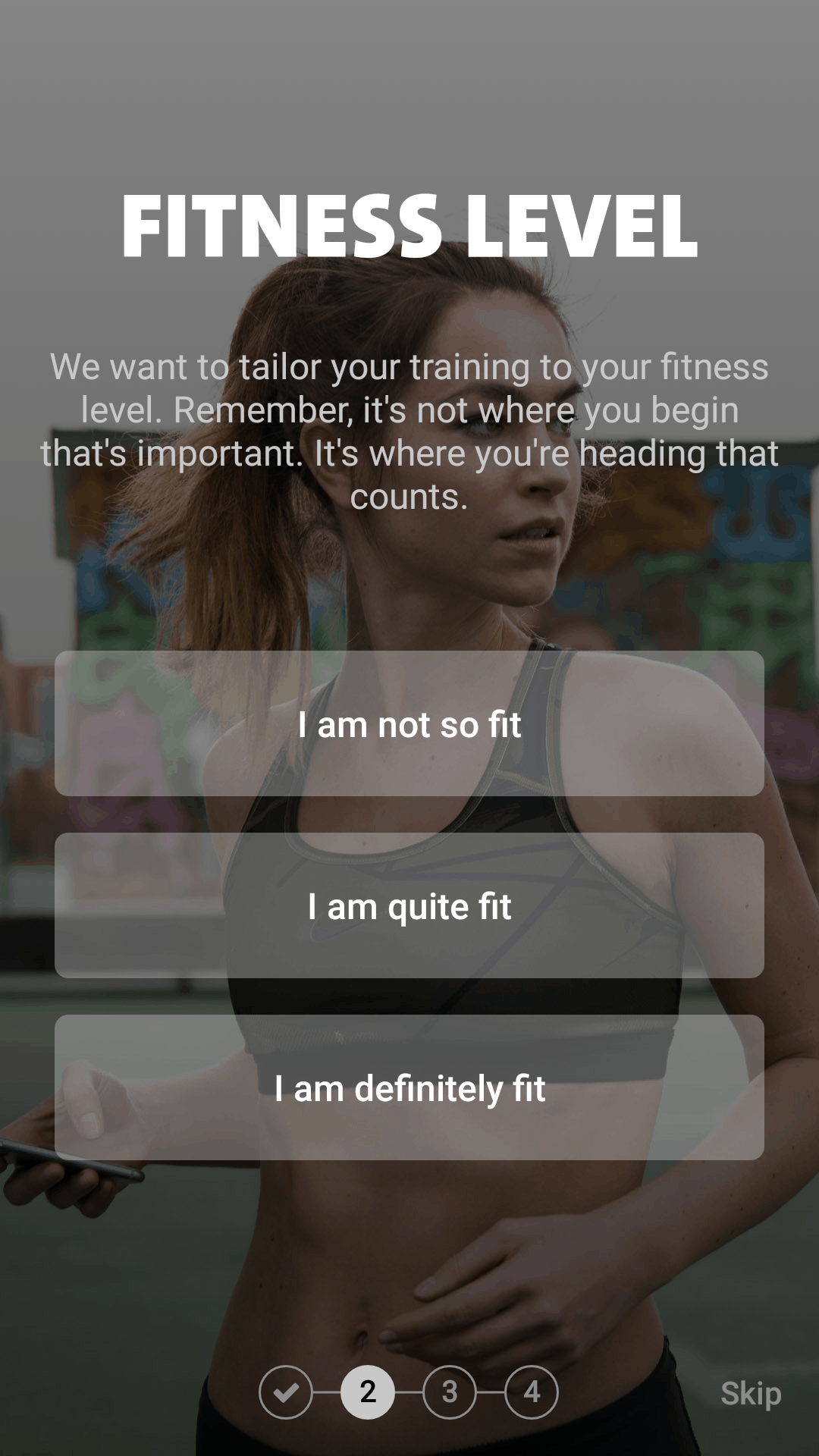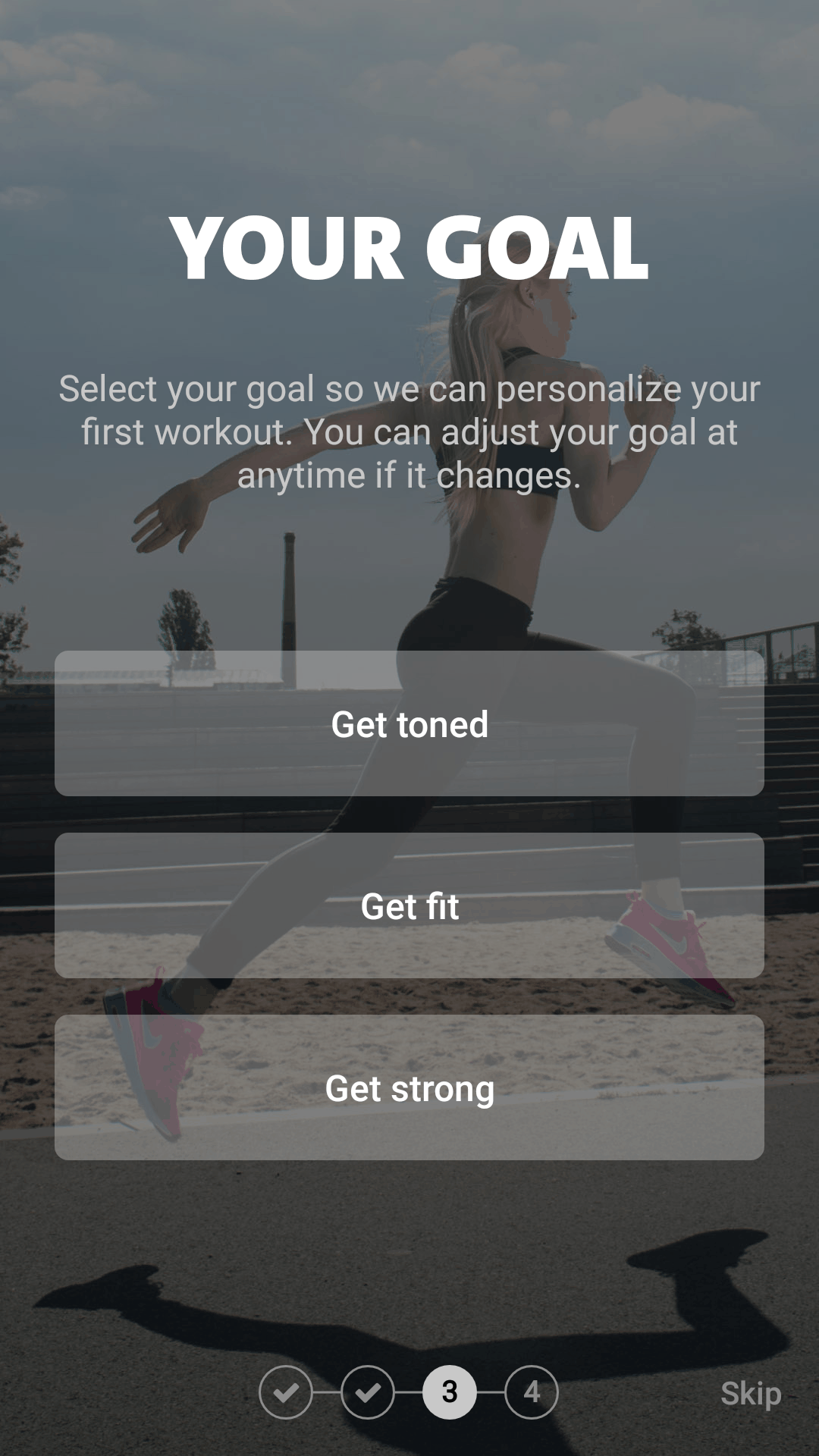 Then it's time to start your first workout. Mine was called NYX Endurance. It would be a 10 minute workout and there were videos I could watch first to learn the moves. This workout was 3 rounds made up of the following:
Round 1 – 10 crunches, 10 HH leg lever, 10 HH standups,
Round 2 – 25 crunches, 25 HH leg lever, 25 HH standups
Round 3 – 10 crunches, 10 HH leg lever, 10 HH standups,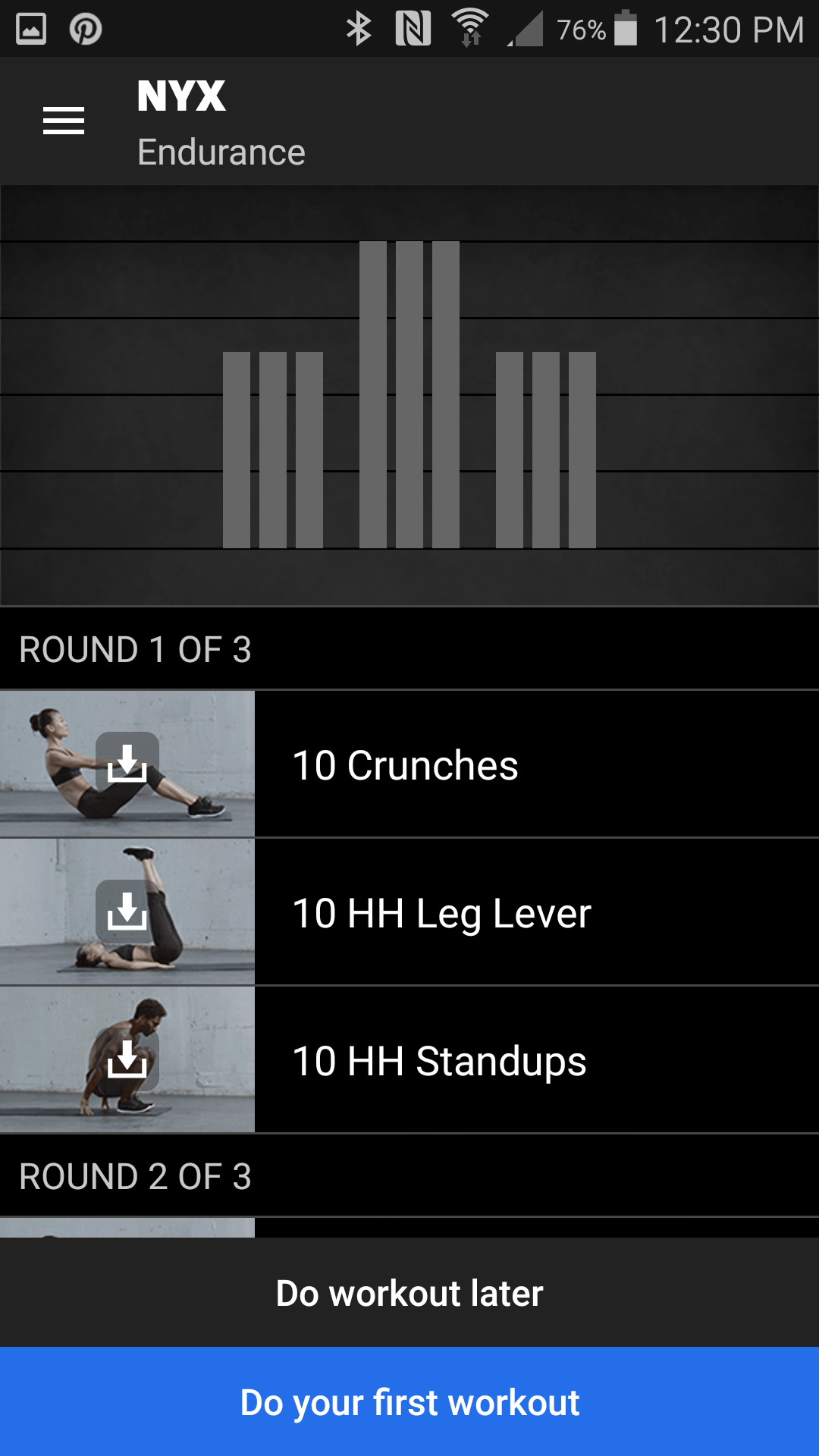 After the workout, it asked me: How hard was your training? What kept you going?
The Training tab is where you will find other workouts. They are named after Greek gods, like Aphrodite and Ares. How is that to help you feel strong?
The Exercises tab is where you can learn and perform single moves, such as burpees, pushups, and situps.
The Feed tab takes you to the social feed where there are posts to read on helpful articles and to get motivation. Lastly, the Leaderboard shows you where you stand with your points, workouts, and running in comparison to others that you are connected with.
The Coach training option is a guided individualized training plan. This will cost you extra money – 1 month for 3.15 per week, or 1 year for 1.61 per week. You will get a fitness test, defined goals, choose how often you want to train per week, and a weekly training plan.
Freeletics Gym
The Gym app is a personalized weight training program, for anyone from beginner to advanced. You will need a barbell and extra weights, so a gym is a good place to do these exercises. The workouts focus on multiple muscles to maximize progress. Slow motion instructional videos show you correct form, which is so important when working with weights.
The tab called Learn the Movements will show you how to perform single moves, such as back squat, deadlift, bench press, or bent row. You can do these as stand alone moves, or just learn the correct form for the workouts.
The Training tab is where you can select from strength workouts, conditioning, endurance or challenges. If you pick a strength workout, the focus is on using the heaviest weight you can to perform the moves. For example, in Lower Body 1, you perform 10 reps of back squats and 10 reps of Romanian deadlifts. If you pick conditioning, you are trying to complete the moves as quickly as possible. Endurance workouts are focused on using the rowing machine as fast as you can. Challenges ask you to perform 50 or 100 reps of an exercise as fast as you can, such as sumo deadlifts.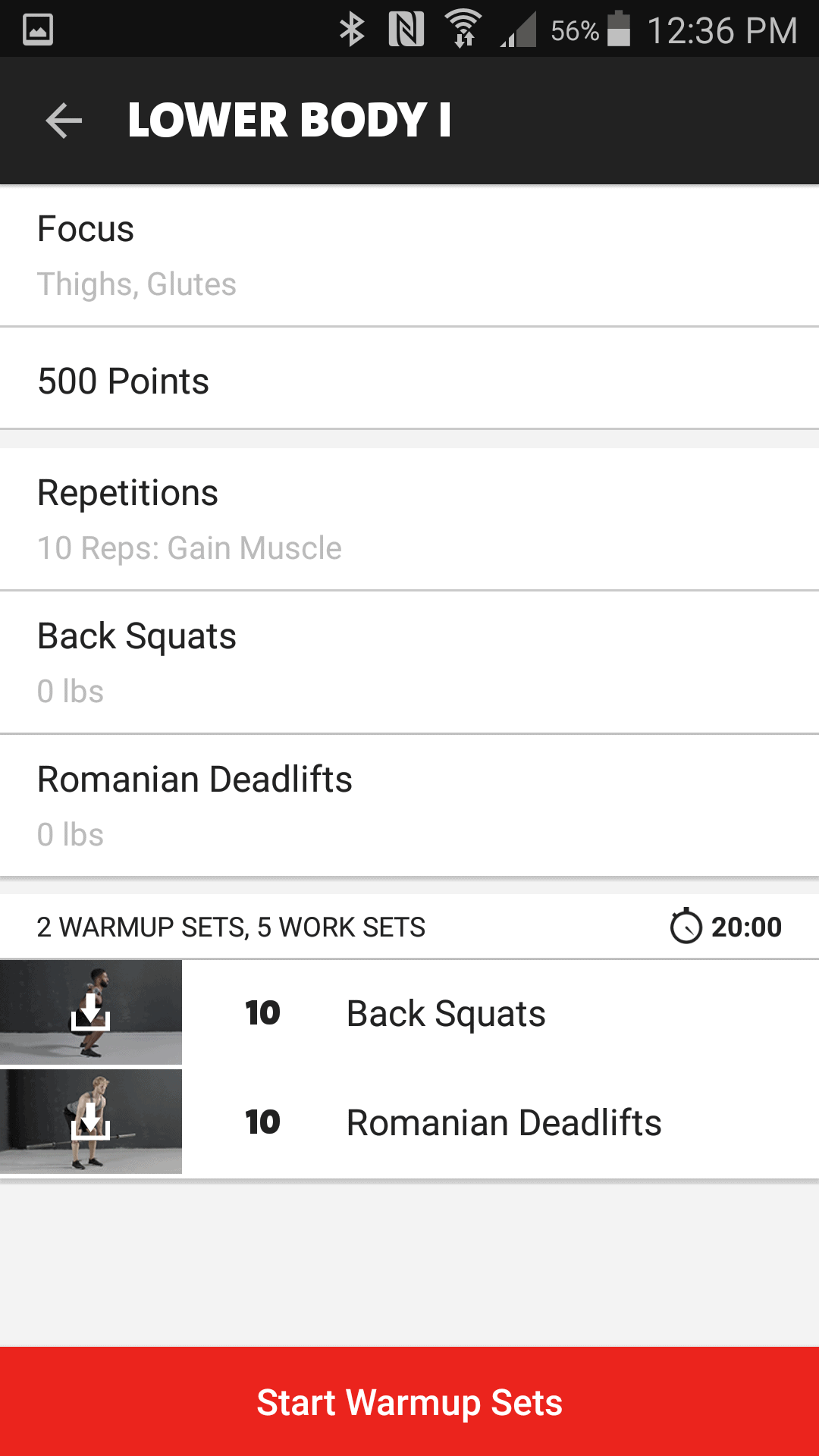 If you want the paid Coach option, you will pay $12.99 for 1 month, $34.99 for 3 months or $74.99 for 12 months. The app will ask you what your goal is – build muscle, lose fat, increase endurance, or relieve stress. It will also want to know how often you want to train, 2-5 days. Finally, it will ask how many pullups you can do and how many dips you can do. They ask this because these are very challenging moves that will really tell your fitness level.
Freeletics Running
The Workouts tab will give you specific running workouts to do, and tracks your location and distance. The Distances tab will just focus on a specific distance you are trying to master. If you select the paid Coach option, you will get an individualized weekly training plan.
Freeletics Nutrition
In the Nutrition app, you can set a goal to lose weight, gain mass or improve your overall health. The focus here is on clean eating. You will have access to some recipes (more in the paid version), and you can input your workouts to adjust your nutrition needs accordingly. If you buy the Coach, you will get a breakdown of your macro-nutrient ratios as well.