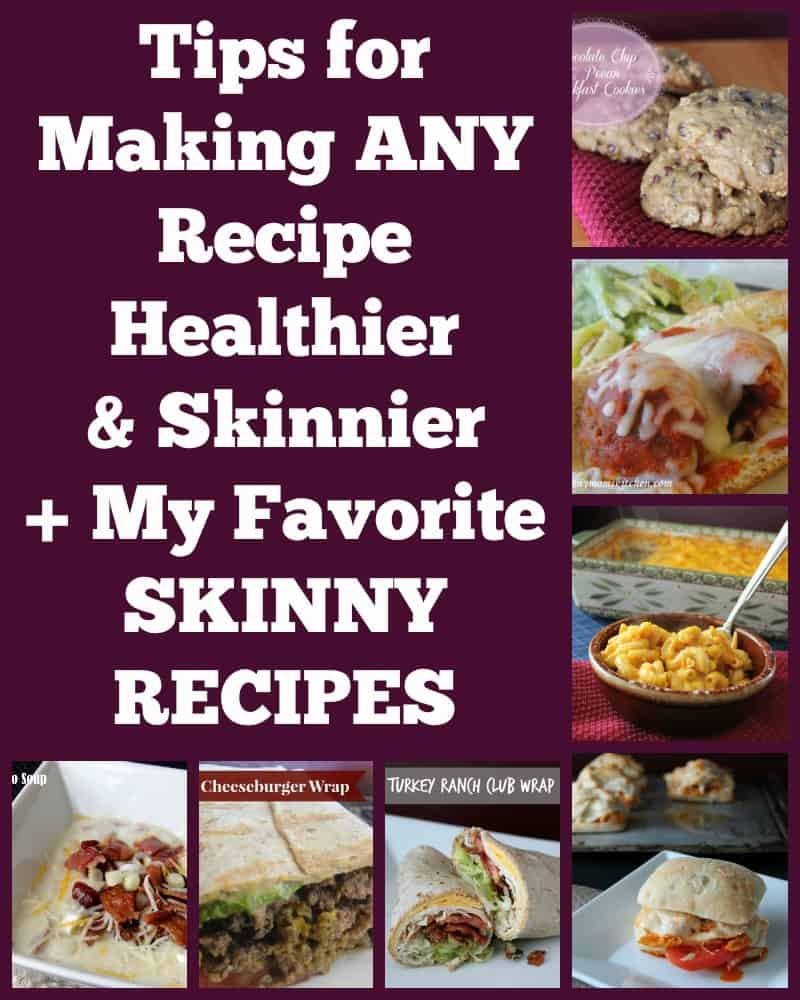 Some of my most popular recipes are comfort food classics that have been given a skinny makeover. For example my Skinny Mac n Cheese, Cheeseburger Wrap, and Turkey Bacon Club Wrap are three of my most viewed recipes.
Now I have not done any scientific research but if I were a betting woman I would bet these recipes are so popular because people (that would be you) want to be healthy without giving up their favorite comfort food. They also want to eat these foods more than once a year on some "special occasion". Therefore, most people when embarking on their weight loss journey immediately start looking for ways to fit their favorite comfort foods into their lifestyle. Trust me I understand and right there with you.
Actually, it is very smart of you and others to want find ways to fit the foods you love into your healthier lifestyle. In fact, in the post I did talking about "15 habits of people who have lost 20 – 30lbs and kept it off" did so successfully because they found a way to enjoy the foods they love and did not deprive themselves. I am one of those people and can tell you if I had to give up my favorite foods there is no way I would be where I am today. Nope.
The best way to continue to enjoy comfort foods is to make homemade healthier "skinnier" versions of your favorites. Of course, you still want these recipes to be tasty because what's the point of eating gooey pizza when it taste like cardboard. So not only do we want skinnier recipes we also want them to taste good too.
So what are the secrets to making a recipe skinny? Well just like all weight loss secrets there are no secrets. Sorry. However there are some tips, substitutions, and strategies you can easily implement and adapt to your lifestyle to make any recipe healthier and ultimately skinnier.
Decide what a skinny recipe means to you
You would think that there would be some type of universal definition for a skinny recipe. But that is not the case. In fact, I found people have many different opinions on what they consider a healthy or skinny recipe. I am not saying this is wrong or any one person is right but it is just something to keep in mind when coming across recipes that are labeled skinny or healthy.
Therefore, what I consider skinny might be different than what you consider skinny. For example, I try to eat 5 times a day – 3 main meals and 2 snacks. My breakfast and lunch are usually (not always) higher in calories than dinner. So to me 400 calories for a mason jar salad is not a lot because that is my lunch and I feel 400 calories is completely appropriate for a lunch meal. Anything less and I will be starving within an hour or so. Now I had readers tell me they think that is too high. Not really sure how many calories they think they should eat for lunch but 400 apparently is too high. So my advice would be to either reduce the portion or part of the ingredients till you get it down to the amount of calories you are satisfied with.
My point is to have a nutritional value and portion size in mind when starting to put together a recipe. So if you are trying to make a lightened version of your mom's tuna casserole first take a look at the nutritional value and portion size of the original recipe. Maybe you just need to reduce the portion or reduce an ingredient to get it down to the calories and fat you want. Or maybe you need to do a complete overhaul. However, always keep in mind that food needs to taste good. If you start removing and substituting main ingredients you could compromise the flavor of the dish. Just something to think about.
They best way to figure out the nutritional value of a recipe is to plug ingredients into a recipe calculator. I use a recipe calculator as soon as I begin putting a recipe together. This way I can figure out early on how the ingredients I use will change the nutritional value of a recipe. It also gives me a good idea of the nutritional value per portion. I use the recipe calculator found on the My Fitness Pal website and just case you don't know how to use it check out the post I did giving step by step instructions.
Portion control
Portion control – in my opinion – is what can make or break a skinny recipe. Even the "skinniest" of recipes can wreak havoc on your waistline if you eat too much of it. So as you make recipes – as I said earlier – make sure you are figuring out what a portion is before you start digging in. I truly believe in the power of portion control and feel as long as you keep portions in check you can pretty much enjoy any foods you like skinny or not (as long as you are tracking of course).
Measure out ingredients, condiments and/or extras
This might be basic but it is one of those simple habits that can yield big results. For example, how many times have you made yourself a taco and grabbed a handful of cheese to put on top? Or prepared a lasagna, pizza, or some type of casserole that called for cheese and you just threw on a bunch not really knowing "how much" you actually used. Or something as simple as, using a spoon or knife to take a "dollop" of sour cream, butter, and/or cream cheese. We have all done it. The issue is when you are not measuring out ingredients, condiments and/or other extras often times you are probably adding a lot of extra calories without even knowing it. Taking the time to measure out and be intentional with ingredients can let you enjoy all the foods, condiments, and extras you like without the guilt.
Substitute healthier ingredients
Now let's get to ingredients. Besides reducing portions to enjoy your favorite comfort foods you can also start substituting ingredients to reduce calories and add nutritional value. Like I have said you do not want to compromise flavor when making a skinnier recipe so not all substitutions are created equal. Also, some substitutions might not necessarily compromise the flavor but they will lend a different flavor than you might be used to. For example wheat flour or pasta vs white. There is a difference in taste and texture however – in my opinion – it does not compromise the recipe. You just won't be used to it at first but after a while you will prefer the whole grain to the refined white.
Here is a list of ingredient substitutions I use in my recipes.
Whole grain instead of white, refined, and processed
When a recipe calls for pasta, rice, flour, or bread I rarely, if ever, use white refined processed ingredients. I only use whole grain. The only exception is maybe with some baked goods but even those I always try to use part whole grain. Switching to whole grain does not necessarily change the caloric value of a recipe but it will add much more protein, fiber, and other nutritional benefits. This change will satisfy your body better and keep you full longer.
Plain greek yogurt for sour cream
I almost exclusively use plain yogurt in place of sour cream. Personally, I do not notice a big difference when using greek yogurt in recipes that call for sour cream. I even use it on my tacos, baked potatoes, and other foods where I would usually use a "dollop" of sour cream without noticing a difference. You do get a little more of a tang from the yogurt and not as much creaminess as you would get with sour cream but it is hardly noticeable. And with saving almost 400 calories and 48 grams of fat per cup – to me – it is a small difference I can live with.
 Unsweetened almond or coconut milk for dairy milk
Just like with the plain yogurt I almost exclusively use unsweetened almond or coconut milk instead of dairy milk. By making this switch I am saving between 60 – 70 calories per cup. Fat is about the same with dairy and coconut milk but the almond milk is lower. I did not intential switch milks it just that I started using almond milk and coconut milk in my smoothies and slowly stopped purchasing dairy milk because we really did not drink it. We hardly ever eat cereal and now when we do I just use the almond or coconut milk I have on hand. And I recently started using coconut milk in my steel cut oats and baking with amazing results. So to me switching over to almond and coconut milk is a win all around. See my triple coconut muffins. YUM!
Leaner meats for fatty meats
In many recipes I find that substituting leaner meats like ground turkey for beef, poultry sausage for pork sausage, chicken breast for thighs yields very similar results for a lot less calories and fat. Now I do use beef and pork in some of my recipes but I always try to get the leaners cuts or use them within a recipe and not the main dish. The same goes for chicken thighs. I really like the flavor of chicken thighs so I will use them when part of a soup or stew instead of alone. This little tip also saves money too cause you can get more servings from meat when you use it as part of a recipe.
Now I know a lot of you substitute applesauce or bananas for butter and oil in recipes but in my experience I do not like the results. I personally feel that this compromises the texture too much for my liking. If you don't mind it then by all means substitute out the butter and oil.
Would like to hear some of your healthy substitutions below in the comments. 
Bulk up the veggies
You can never go wrong with adding more vegetables to a recipe. Vegetables add fiber and all kinds of nutrients without adding a lot of extra fat or calories. Veggies can be added in a couple different ways. The obvious way is to just add more of the vegetable the recipe calls for. I do this a lot with pasta dishes. There really is no way of getting around pasta being high in carbs and calories but I love pasta and could never remove it from my diet. So what I do is reduce the amount of pasta in the dish but add more vegetables. That way I still get my beloved pasta but the veggies play more of main roll instead of taking a back seat.
The second way is to sneak vegetables in by pureeing them before adding to a recipe. I actually really love doing this because sometimes you don't want chunks of vegetables or maybe don't even want to know vegetables are there. Also, some vegetables – when pureed – like squash, pumpkin, and cauliflower lend a real creaminess to a recipe without added fat and calories.
Use herbs and spices to add flavor
Fresh and dried herbs along with spices can add so much flavor and dimension to a recipe with little, if any, added fat or calories. So before you start adding flavored oils, sugar, or any other high calorie ingredients see if you can get the same or better effect using herbs or spices. OYS writer Danielle did a great post on this last week specifically focusing on basil.
Reduce butter, oil, and sugar
In most recipes – especially baking – I have found that you can reduce the butter, oil, and sugar by 1/3 sometimes half without noticing a difference. This can really make a difference with reducing calories. Of course, every recipe is different so you will have to experiment. And while this might not change calories switching out unhealthy oils like canola or vegetable oil for healthier ones like coconut oil will help increase the nutritional density of the recipe.
Also, with some recipes like steel cut oats I don't even add sugar to the recipe because I know I will be using a little maple syrup once it is done. This alone adds enough sweetness for me. So if you are going to add a sweetener after the recipe is done mostly likely you don't need to add that much – if any – to the overall recipe. The less sugar you consume the less sugar you need to satisfy a sweet tooth.
Reduce or eliminate the bread
I am not going to lie I love bread. Love it. But I am not going to deny either the extra calories a slice or two can add to a recipe. One slice of bread has at least 80 – 100 calories and that is usually the low cal stuff. Some slices can bring upward 150 – 200 calories a slice. For this reason, when putting together recipes I try to be selective with my bread. For example, if I am making a sandwich recipe I try to keep it open faced meaning I only use a slice on the bottom. I really like this sandwich style because I can still satisfy my craving for bread while reducing the calories by half. A lot of times I won't use bread at all and instead use romaine or bib lettuce leaves as the "bread". Eating a sandwich this way can reduce the calories by 200 or more. That is pretty significant. And if the sandwich filling is lean meats, beans, and/or other proteins combined with vegetables you can actually get a nice hearty healthy low calorie meal.
Refer to weight loss or healthy lifestyle cookbooks and blogs
If you have no idea where to start then I highly recommend picking up some Weight Watchers or Cooking Light cookbooks. When I started to cook healthy foods for my family these are the two cookbook brands I used. They both have delicious recipes and I am positive your family will never know that they are "healthy". And to be honest you will be surprised too. Once you start making more recipes out of these cookbooks, over time, you will develop the confidence to adapt your own recipes to become skinnier versions.
Here are some of my favorite healthy cookbooks
Weight Watchers 50th Anniversary Cookbook
Weight Watchers One Pot Cookbook
Weight Watchers What to Cook Now
Also, there are wonderful blogs out there that offer delicious healthy recipes that are tested and family approved. They have done all the work for you in creating healthier versions of the recipes you love. Below are my favorite healthy food blogs.
Experiment
The best way to learn how to make a recipe healthier and skinnier is to experiment. Next time you make a batch of cookies reduce the sugar and the chocolate chips. When you make a pasta dish use half whole grain pasta and throw some extra veggies in there and see how you like it. For family taco night try substituting greek yogurt for the sour cream and use bib lettuce instead of shells. Basically, just take a look at a recipe and see where you can reduce or substitute to make it healthier. Don't get drastic with changes cause you don't want to destroy recipes and starve. But make small changes at a time and see what works. Over time you will have a whole library of skinny recipes
What I don't do to make recipes skinny
Some of my readers have asked why I don't use light or low fat ingredients or sugar substitutes. Personally, I prefer real ingredients that have not been altered. To me they taste better, yield better results in recipes, and ultimately are better for you because they do not have added chemicals. Now that's not to say I never use light or low fat but most of the time I do not. And I never use sugar substitutes. Don't like the taste at all. But again, if you prefer low fat, light products, or sugar substitutes then that is your choice as you put recipes together. I always encourage readers to experiment to see what they like.
Here are my favorite skinny recipes.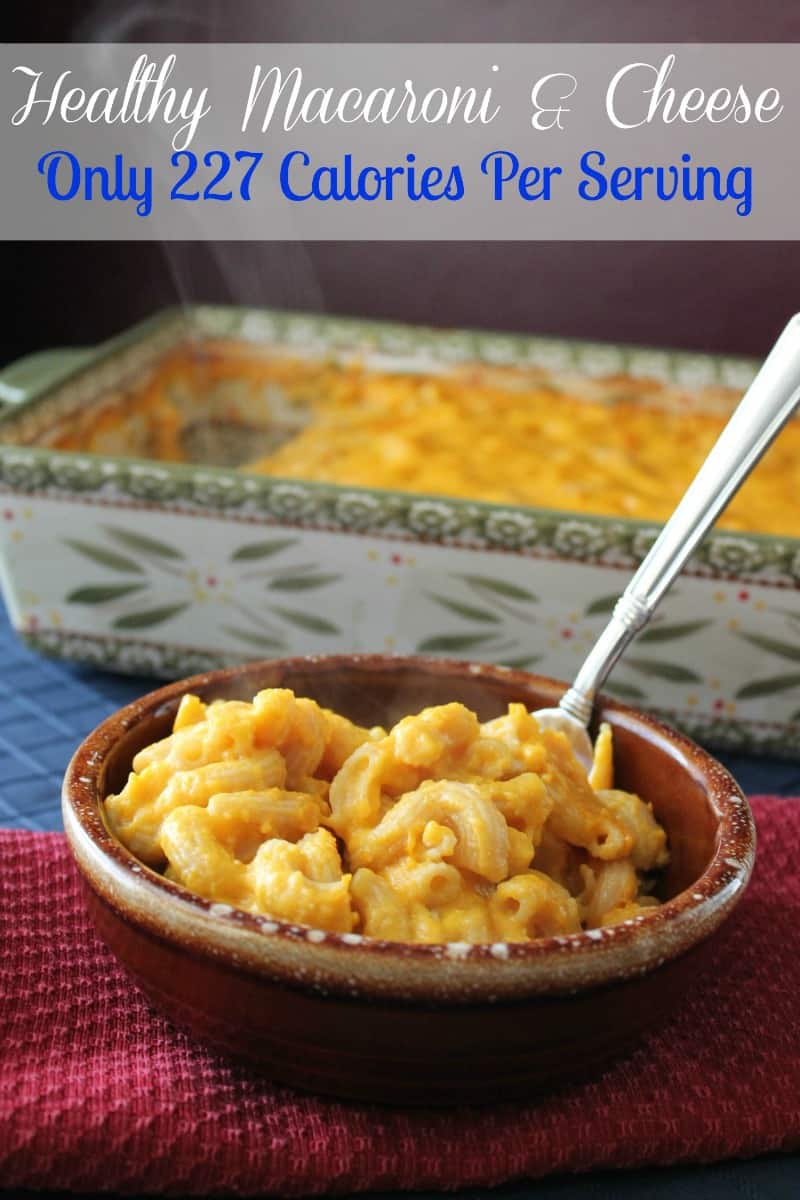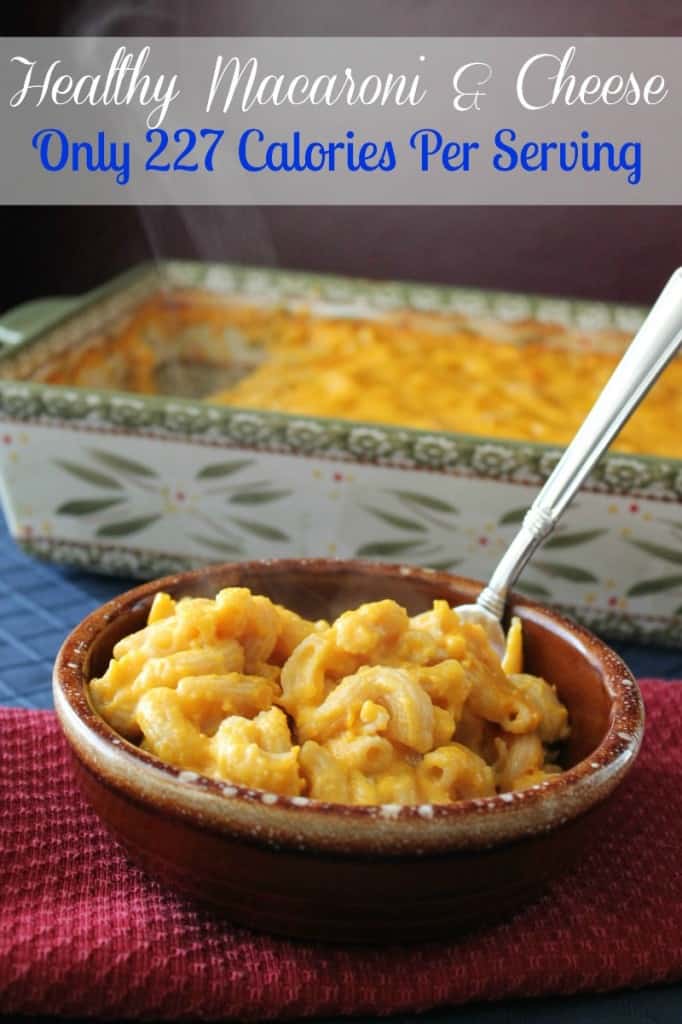 Skinny Mac n Cheese Recipe – Pin it here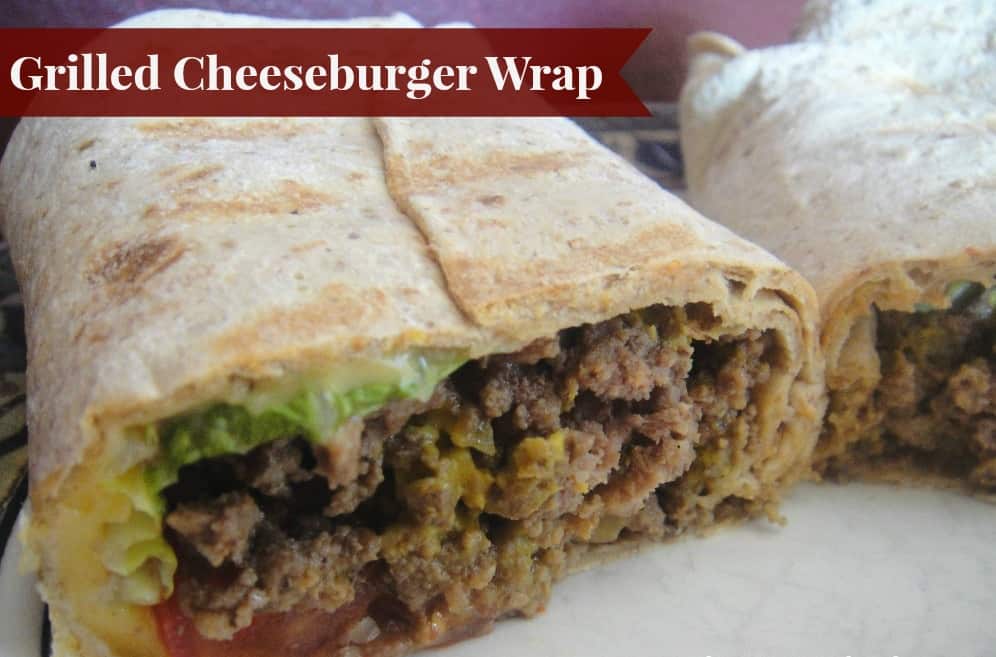 Cheeseburger Wrap Recipe – Pin it here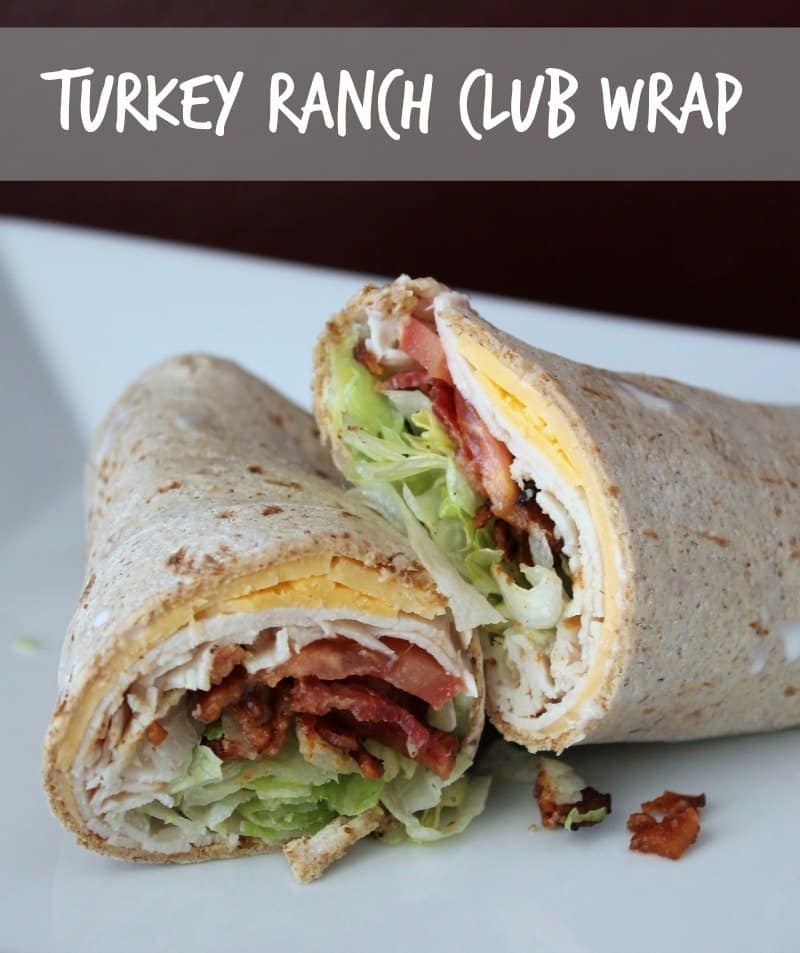 Turkey Ranch Club Wrap – Pin it here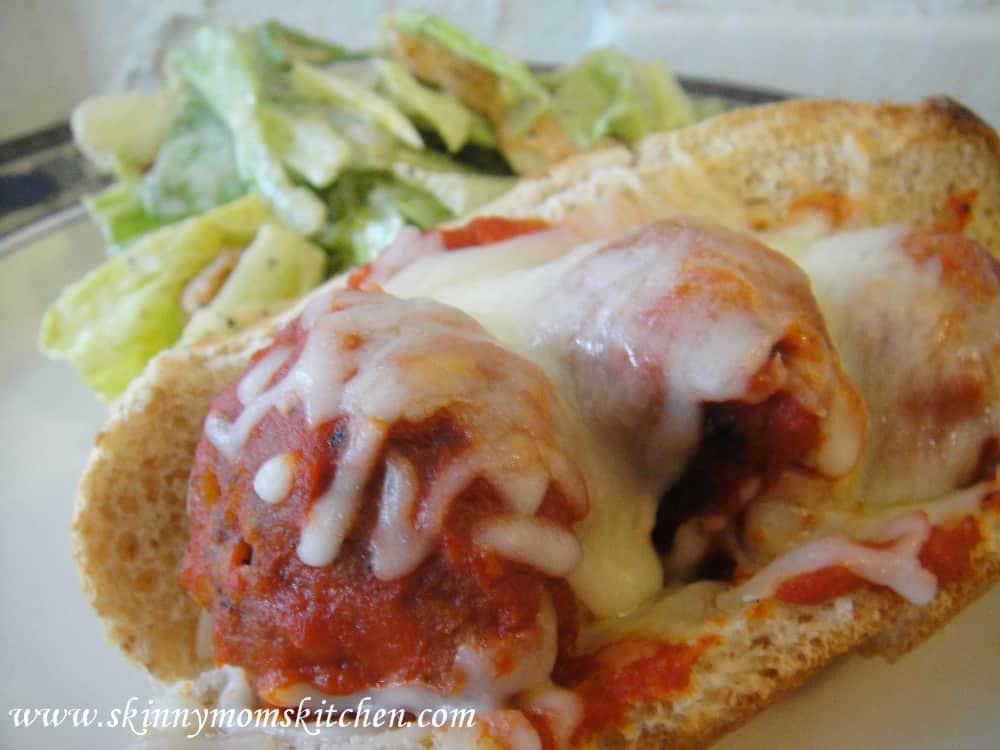 Turkey Meatball Subs – Pin it here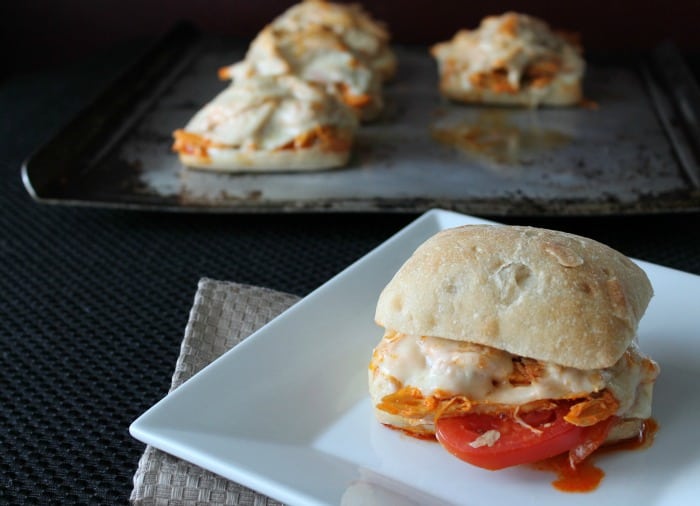 Buffalo Chicken Subs – Pin it here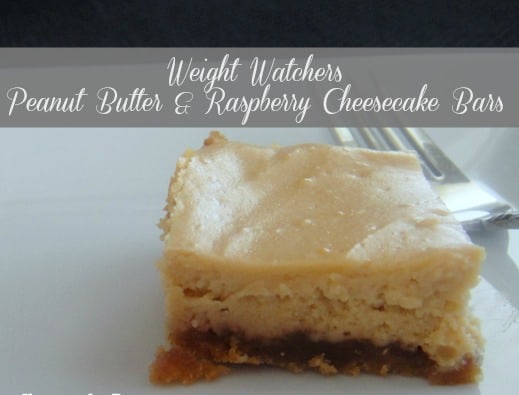 PB & Raspberry Cheesecake Bars – Pin it here