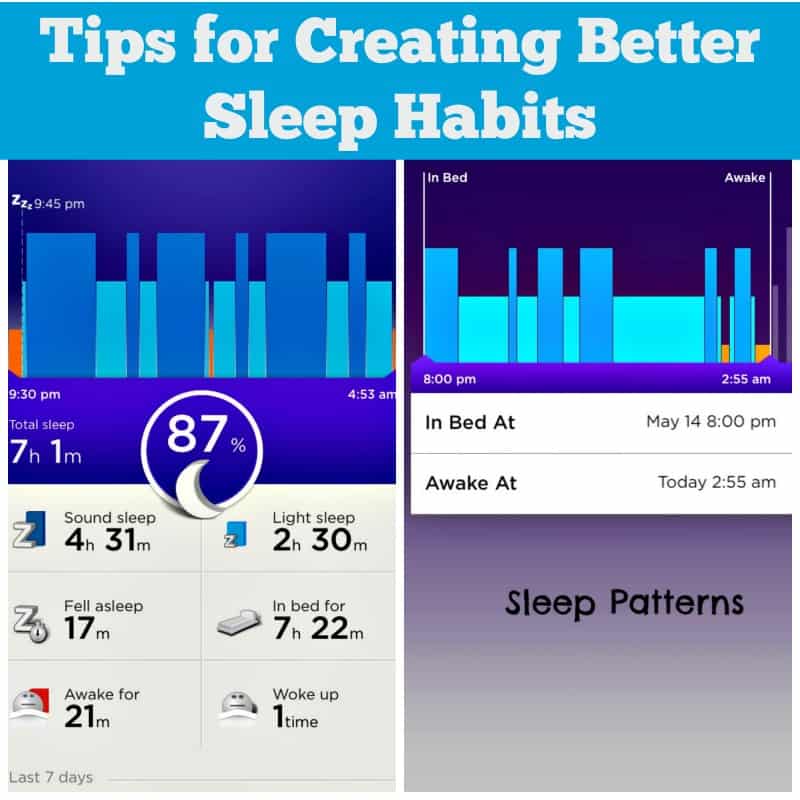 My mom suffers from frequent bouts of insomnia. There are many days that she will function on 2-3 hours of sleep and then work an 8-10 hour shift. I cannot even fathom surviving a day on such a minimum amount of sleep. Not that I get the recommended  amount of 8 hours of sleep per night. I mean, who does?! Whoever you are, I envy you. I want to live in a world where I can get 8 hours of deep sleep every night and nap on Saturdays but in the meantime…
I read a study not too long ago and it talked about the majority of women do not get the recommended amount of sleep and actually function daily on a level of exhaustion. The study continued to say that a woman's body learns how to accept and operate on a minimum amount of sleep. A woman accepts exhaustion as the new normal. On top of that, how many times during the day do you feel like your body is telling you that you need a break or a rest? And yet, we don't listen. Too much pressure in our daily lives to keep going.
I have a JawBone, a fitness band, and it monitors my activity, calorie intake, calories burned and the coolest aspect, it also monitors my sleep. It breaks down my sleep by sound sleep and light sleep. It tells me how long it took until I fell asleep (pretty much as soon as my head hits the pillow), how many times I woke (typically depends on how many times my daughter decides to get up during the night), how long I was awake before my feet hit the ground running (I am not one to waste time in the morning so I feel like I practically jump out of bed)and if I hit my sleep goal (uh, no).
My sleep goal (as determined by JawBone based on my demographics) is 8 hours. I can count on one hand the number of times I have met my goal, most recently being Mother's Day. What a gift, huh?! Every day when I sync my band by connecting it to my I-Phone, it charts my activity and sleep. It will recognize where I am falling behind and provide helpful suggestions on how to improve in those areas.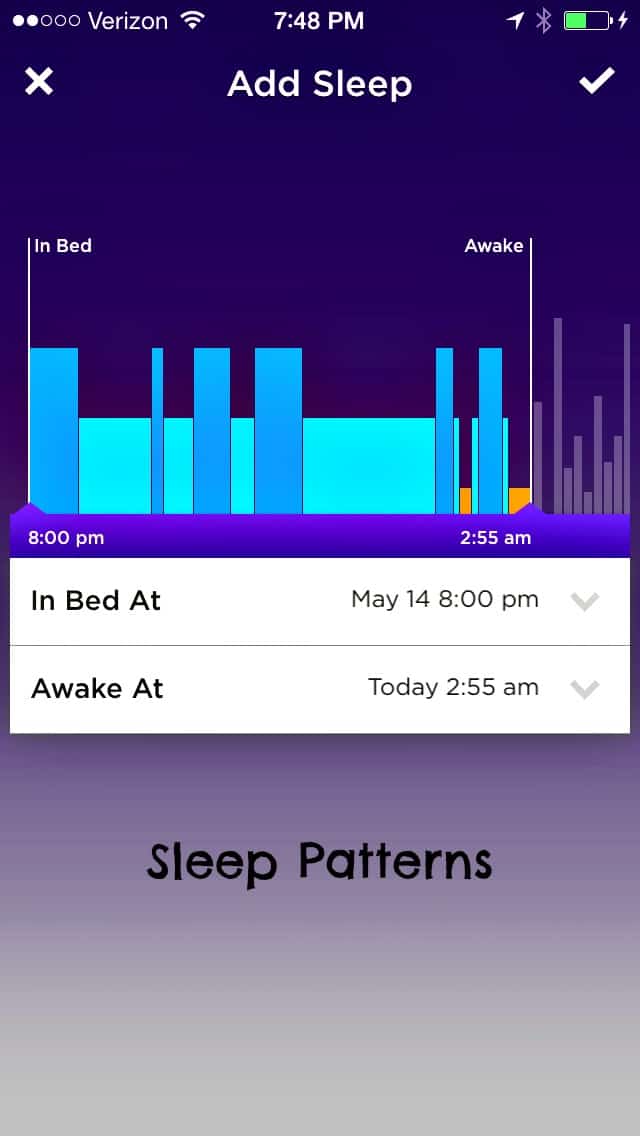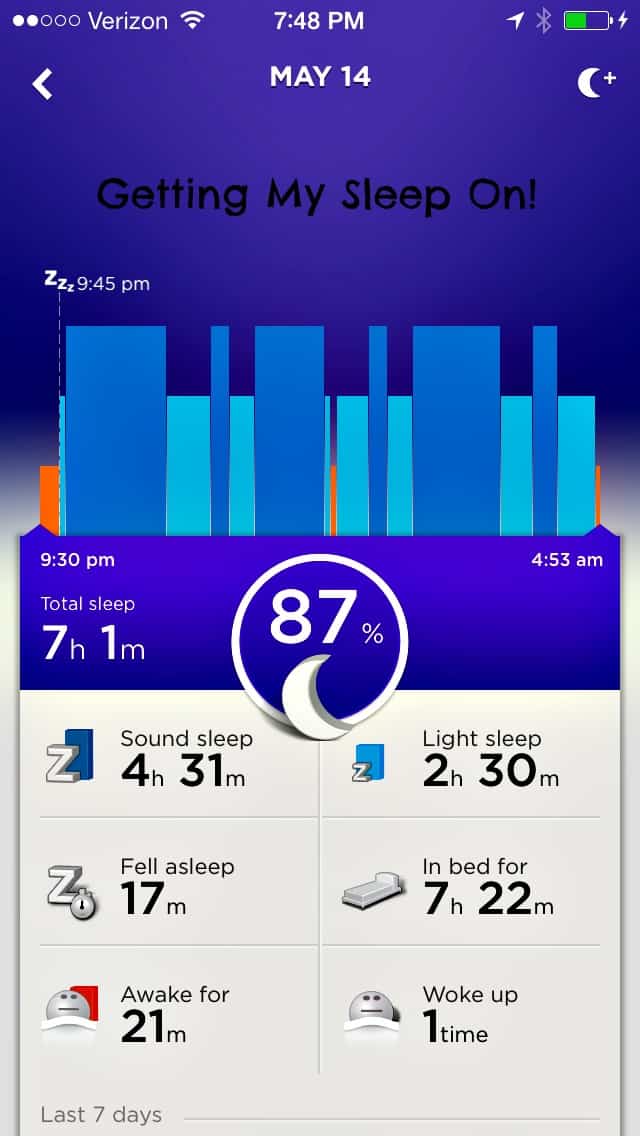 Before we get into some tips on achieving success in the sleep area, let's talk about why sleep is important.
Sleep does more for us than we give it credit for. For those of us that struggle with weight loss, I have a very simple solution, get more sleep! Have you ever noticed that when you feel overly exhausted that you swear you are starving and MUST.EAT.IMMEDIATELY? Yeah, that's a real thing.
The science behind it says that people who lack in the sleep department do not create enough cortisol. We have all heard of that word before, right? Cortisol? It's that hormone that helps to keep our appetite in check. Not enough sleep equals not enough cortisol that equals our insatiable appetite. Another thing I can attest to is that when I feel like I got a solid sleep, I obviously feel more clear headed which is directly correlated to my stress level. A clear mind helps to keep my over emotional, irrational behavior at bay. See? Sleep does do more than just help to get rid of those dark circles under our eyes!
TIPS TO HELP GET YOUR SLEEP ON!
1. Unplug
The world we live in pressures us to believe that we should be connected to our smart phones or tablets every waking minute. I bet the majority of you keep your phone right next to your bed at night. I know I do, but I swear, I only use it for an alarm clock. Anyhow, the last thing you do before bed, do you scroll Facebook? Perhaps pin some interesting delights off of Pinterest? Follow up on your emails? Imagine by doing that how many thoughts you are putting in motion? You are physically trying to shut it down for bedtime, but mentally, you just put your big ol' brain on overload. Try for the next 5 days not scrolling through your phone as you are laying in bed. Instead, find an activity such as reading or listening to light music to calm your senses.
2. Keep Your Room Dark
It is best to make your sleeping space as dark as possible. One evening my husband had his Kindle plugged in next to our bed to charge. The light on the charger shines blue and it was so distracting while I was trying to sleep. It lit up the entire room as though it was a night at the carnival. Does your bedroom window receive a direct source of light such as a street light? If so, consider investing in curtains that offer a heavier liner to reduce the amount of light that comes thru. My brother works midnights and sleeps during daylight hours. He has black out curtains in his bedroom and you would think he lives in a deep, dark cave. But it works for him.
3. Keep Your Room Quiet
Years ago, probably before I even had my daughter, the small TV we had in our bedroom broke and we never replaced it. I thought I would miss it and honestly, I prefer to not have a TV in the bedroom. Thinking back, it was just one more distraction that interrupted my sleep. 9 times out of 10, we would fall asleep while the TV was still blaring and sometimes during the middle of the night we would be woken by some nonsense infomercial. I am pretty sure either the TV did not have a remote or it was broken because I can remember that one of us would have to get out of bed to turn it off. Annoying! If you feel like you need some background noise, consider a white noise machine, or download an app, to soothe you asleep with gentle, comforting sounds.
What have been some of the comforting things that help you to wind down and sleep?