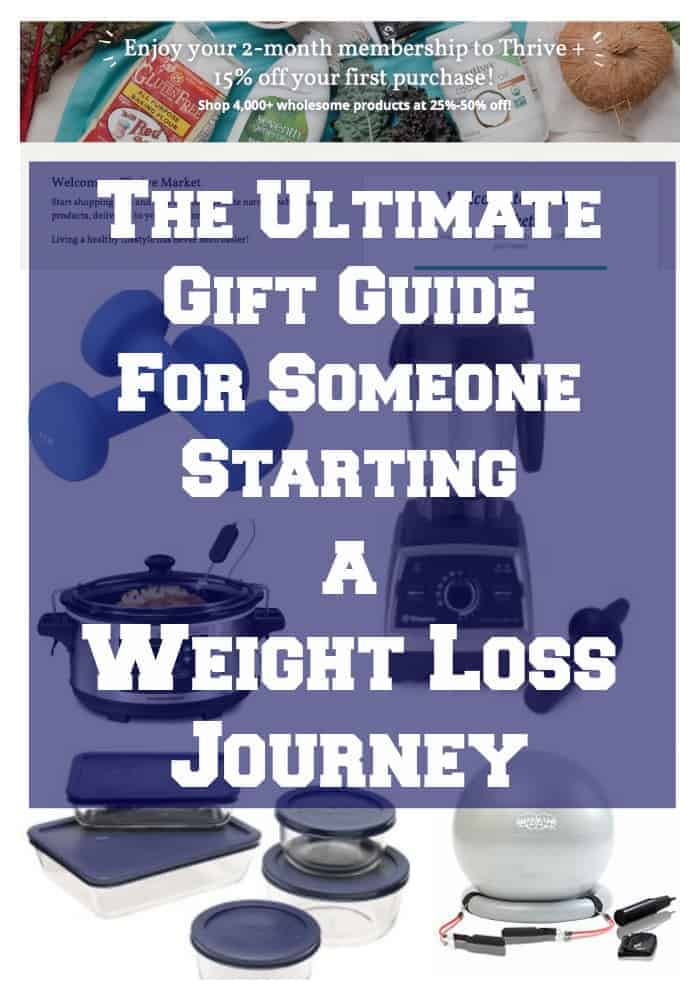 Losing weight requires a lifestyle change. For some people this is easy and might only require a few tweaks. For others it might be a complete lifestyle overhaul and include an investment of sorts.
If you know someone that's starting a weight loss journey and you want to support them in their efforts consider one of these gifts. When putting this guide together I thought long and hard about the items that continue to make a big difference in maintaining my healthy lifestyle. Of course, it's not necessary to have every single thing on this list to start losing weight. Trust me, if I waited until I had everything I would've never started. However, I do feel that these items will make it easier to organize a healthy lifestyle and create a supportive environment that encourages weight loss.
I know this is a long list but I tried to keep everyone's budget in mind. If you are overwhelmed and not sure what to purchase then here are my 5 recommendations to get started. I would've loved each of these gifts when starting out!
Bathroom Scale
Food prep containers
A couple Healthy cookbooks (see my favorites below)
Simple exercise equipment like hand weights, yoga ball, and/or resistant bands.
Slow cooker or blender
Of course this is a great list for anyone starting a weight loss journey – including you!
The categories below reflect the 5 different strategies I talk about on my blog. If you are new to my blog or want to learn more then check out my ebook Organize Yourself Skinny: 5 Strategies to Help Busy People Create a Healthier Lifestyle.
Accountability
Implementing an accountability system will provide feedback throughout your entire weight loss journey. It helps determine where you're at, identifies areas of improvement, and most importantly recognizes the results of your hard work. Accountability motivates you to keep going.
Bathroom Scale – under $30
I know purchasing a scale for someone might seem a little insensitive but anyone who is starting on a weight loss journey will appreciate a new scale. Stepping on the scale for my weekly weigh in is exactly what I need to keep me on track with my goals. Without it, I wouldn't know I was gaining weight till my clothes got tight and  already be 10 pounds over.
Fitness/activity tracker $39 – $140
Fitness trackers are great for keeping you motivated all day. They keep you focused on your weight loss goals. Many readers swear by them and have experienced amazing results using fitness/activity trackers. Here are the popular ones. Read the reviews and decide which one will meet the needs of the person you are buying for. Or maybe you want to get one for yourself.
Fitbit ← best-selling. Under $140
Jawbone
Misfit Wearables Flash ← cheapest
Exercise
Exercise is critical to losing weight and changing the way a person's body looks. Time is often an issue when trying to fit exercise into a daily routine. For this reason we focus a lot on home exercise on Organize Yourself Skinny. With these pieces of exercise equipment all exercises can be done in the comfort of their home.
Yoga/stability Ball – under $40
Body Bar – under $20
Resistant Bands – under $35 and top rated!
5 lb Hand Weights – under $20
Yoga Mat – under $20
Water bottle – under $10
Earbuds – under $11
Arm band – under $10
Meal Planning
Cooking at home is a must for someone who wants to lose weight. This is an easy transition if they're already cooking homemade meals. However, someone who's been eating takeout 4-5 times a week might experience more of a challenge. Regardless, anyone who wants to cook more at home will love any of these gift ideas.
Cookbooks – under $20
Here are my favorite healthy lifestyle cookbooks. Most of these cookbooks come with a ton of tips in addition to all of the delicious recipes.
Small kitchen appliances
I have accumulated lots of small kitchen appliances and gadgets over the years. Here are my favorites. Each one plays a special role in preparing healthy delicious meals. If any of these came to me as a gift over the years I would've been overjoyed.
Vitamix – under $600
If a Vitamix isn't in the budget then I recommend a Ninja (under $150) or Magic Bullet (under $80).
Slow cooker – under $50
Immersion blender – under $50
Food processor – under $100
Hand mixer – under $40
Indoor grill – under $80
Make-ahead Meals and Food Prep
Make-ahead meals are the cornerstone to keeping healthy food in my belly. There's no way I would be able to prepare a nutritious meal every single day. Preparing my meals ahead of time (or components of a meal) assures that I will have healthy food ready to eat when I am busy and short on time. These are some of the supplies I keep stocked in my kitchen for make-ahead meals.
Digital food scale – under $12
Individual Meal Prep Containers – under $10
Pyrex containers – under $15
Rubbermaid containers – under $20
Memberships/subscriptions
In the past few years I've experienced the convenience and benefits of many online services. Each of the memberships listed below I subscribe too, have used, and continue to use to maintain a healthy lifestyle. They are all extremely helpful in managing time and saving money.
Meal planning service
Plan to Eat – less than $5 a month. They are having a HUGE Black Friday Sale so that price will be even lower.
Groceries
Thrive Market – natural and organic groceries at up to 50% off retail. I just discovered this site and in total love! They offer many of the natural and organic brands I use and are cheaper than what I see in my local grocery stores. This website save me tons of time and money. A yearly membership would make a great gift for someone trying to eat more organic and natural foods while trying to save money.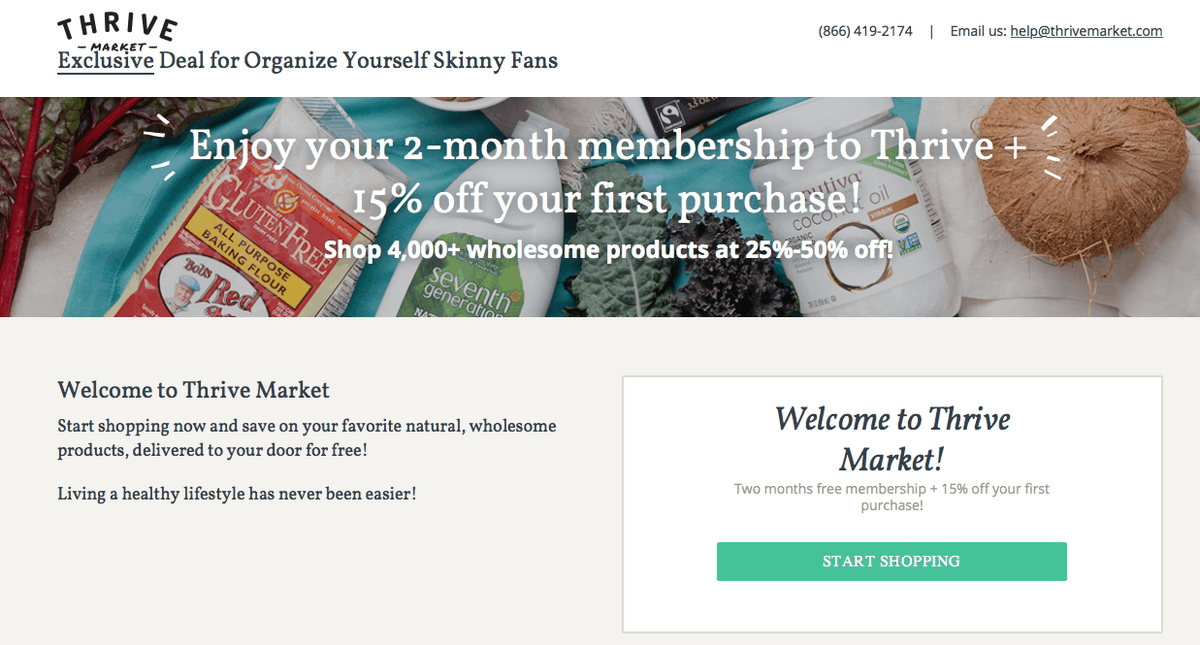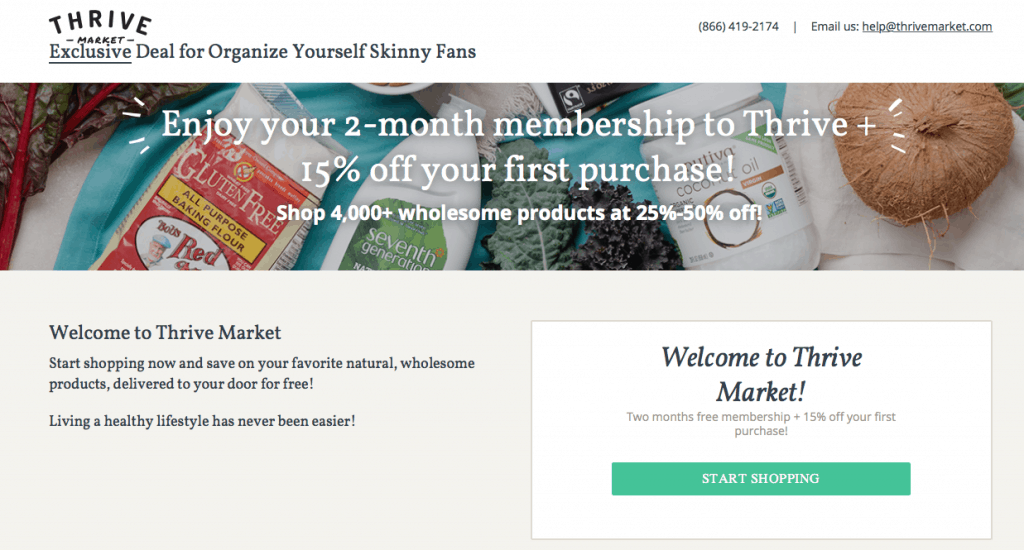 Of course, there are probably a million other ideas I could've listed but these are the tools I use the most and the ones I recommend when getting started. I hope this list is helpful as you look to find the perfect gift for someone (or yourself) starting a weight loss journey.
This post contains affiliate links. Thanks so much for supporting my site.