Pushups are one of those old school moves that are still extremely relevant today. Some people hear the word pushups and picture a mean-looking military man barking, "Now drop and give me 20!" Pushups are not just for military men, or for men, for that matter. Pushups are an awesome move to add to any workout regimen, no matter your age or gender.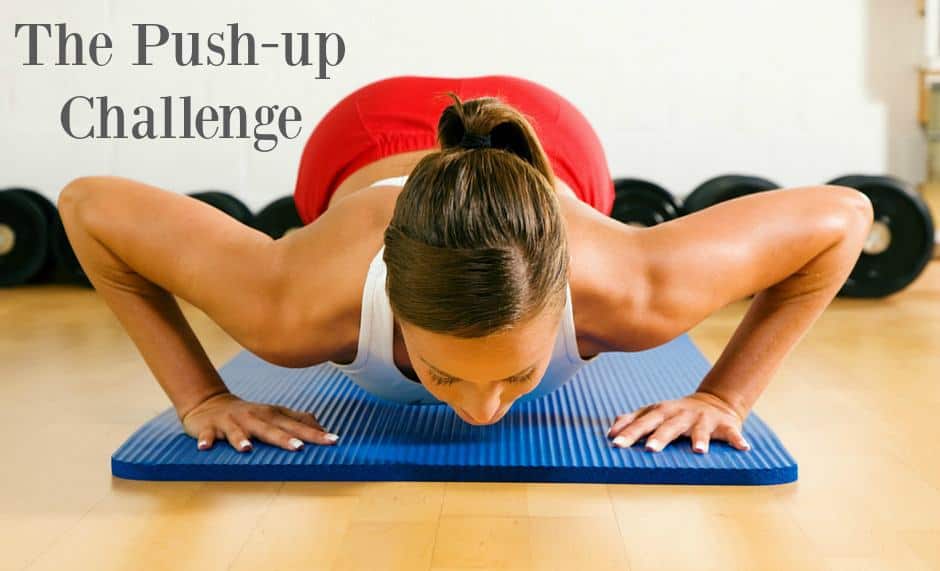 Why do pushups?
Pushups are the ultimate strength exercise. You are literally pushing your body weight up off the ground…repeatedly. This is way harder than it looks. But with lots of practice, you can become a pushup master and reap these benefits.
A stronger chest
No other strength move will target your chest as much as good old-fashioned pushups. Your pectoral muscles really have to kick in to get you off the ground. These muscles are often neglected, so they might be weak when you first try to do pushups. To help them get strong enough to perform pushups, you can also add chest presses, chest flyes, and planks to your exercise rotation. Once you are regularly doing pushups, your chest muscles will tighten up even more.
Stronger arms
Your triceps are really the focus here. Every time you bend your elbows to lower your body to the ground, it is your triceps, or the backs of your upper arms, that have to work to push you back up. I don't know about you, but the older I get, the flappier that area wants to become. There's nothing like pushups to target those bat wings! Ha!
A stronger back
Your back muscles definitely have the light work load here, but they still have to help out every time you bend and straighten your arms.
A stronger core
Your abdominal muscles and lower back muscles need to be pulled in tight when you perform pushups. All that tightening and holding in will really help cinch your middle. This leads to a toner, leaner midsection, which we all want.
Better balance and posture
Any time you work your core like this, you are working on your balance and posture. This is a good thing, not only to help you perform all different strength training moves, but also everyday activities like lifting things and even just walking.
Proper Form
You really want to use correct form when you do pushups, so that you don't injure yourself, and so that you can maximize the benefits of this move. So of course there are "girl" pushups, which are great for beginners. You get down on the floor on your hands and knees and lift your feet off the floor. Place your hands shoulder width apart, slightly in front of you. "Real" pushups are done on your hands and toes, rather than your knees. Again, your hands should be on the floor shoulder width apart, slightly in front of you. Whether you are on your knees or your toes, tuck your abs in, flatten your back, and keep your butt down. Bend your elbows and slowly lower your whole body to the floor at the same time. Then push back up until your arms are straight. It is important to breathe: inhale as you lower, exhale as you push up.
The Challenge
Pushups are hard! If you don't do them regularly, they will never get easier. So my challenge for you is to do pushups every day for one month. Everyone's goal will be different, but a good place to start is with five pushups on day one. Now these can be "girl" pushups or "real pushups." Your goal should be to increase how many pushups you do each day, even if it's just by one. If you are starting out doing "girl" pushups, you should make it your goal to get to doing "real" pushups. Maybe after a few days of increasing your number of "girl" pushups, add one "real" pushup in every day. You can make it your goal to be doing all "real" pushups by the end of the month. This pushup challenge will make you feel physically and mentally stronger. I would love to hear how many pushups you guys do!
To make this challenge even more fun, tie a reward to your goal.
Are you a push-up fan? How many can you do at one time? What's your goal?