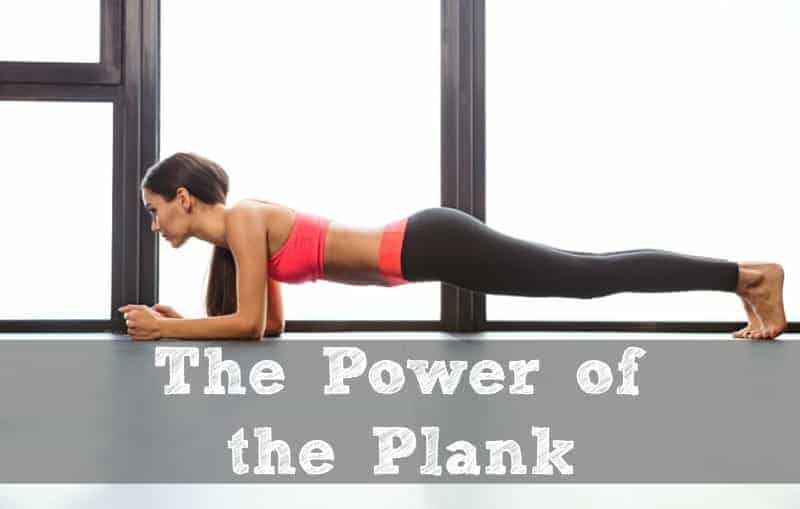 There are no magic bullets. Losing weight and being healthy take hard work and dedication. The formula is very simple—eat right and exercise—but there are hundreds of obstacles that can get in the way. Even so, people always ask, what is the most important exercise to do? Different people may answer this question differently, and my answer might surprise you. The plank. Doing planks has so many powerful benefits, some that you might never have thought of.
Benefits of Planks
#1 A stronger core
The main purpose of a plank is to strengthen your core and tone your abdominal muscles. When you are face down on the floor trying to hold your body weight up, your midsection has to work really hard. Your back and abs have to stabilize you, and this is always harder than it looks. Besides just getting toned abs out of it, your stronger core will help you with every single action your body performs, from running to carrying groceries. Your core is involved in pretty much every movement, so strengthening it is a good thing.
#2 A toned lower body
When you are in a plank, you are forced to squeeze your butt to keep it down in a straight line with your body, so your glutes get a nice toning workout. Your hamstrings will also kick in as you hold this elongating pose. While most of the focus is on your core, your lower body is working pretty hard too.
#3 A toned upper body
Again, as you are holding your body weight up, your arms, shoulders, and chest are working hard in the front. This is truly a full body move.
#4 Better balance
When you work your core this hard, you are improving your balance. You will be more able to perform difficult standing strength training moves. Plus you will just feel such a huge difference in your everyday posture.
#5 Mental clarity
When you are holding a plank, you have to focus on the move. There is no room to think about what you are going to make for dinner, or paying the electric bill. You have no choice but to focus all of your brain power on what you are doing. This makes planks a great way to clear your mind or even meditate.
Correct Form
The key to getting all of these amazing benefits out of planks is performing them with proper form. The plank is definitely a move that takes practice and patience. Even though they look easy and there is not a lot of movement that goes on, trust me when I say that planks are anything but easy. You are not going to be good at planks the first time you do one. But just like with anything, practice will make you better at them every time. You will be able to hold your plank longer, and even start to add some creative variations once you master the basic move.
To start your plank, you want to get on the floor face down. Rise up on your toes and your forearms. You want your body in a nice long line. Keep your butt down, don't let it pop up. Make sure your legs are extended straight out behind you. Keep your back flat and your abs tucked in. Keep your head and neck in a neutral position, neither looking down nor up. Most importantly, don't forget to breathe! Slow inhales and exhales will help your body fight to stay up.
You want to try to hold your plank for as long as you can. The first time, that may only be 10 seconds, and that's okay. Every time you do a plank, you should make it your goal to hold it for just a little bit longer.
Plank Variations
Once you feel that you have reached your plank goal, or you are getting bored with plain planks, you can try out some different types of planks.
Plank and twist
Start in regular plank position. Twist your hips to the right and touch your right hip to the floor. Come back center. Twist your hips to the left and touch your left hip to the floor. Come back center.
Side plank
Start by lying on your side. Lift up off the floor and hold.
Side plank and dip
Get into side plank, then dip your hips down to the floor and back up as many times as you can. Killer on the oblique muscles!
Up downs
Get into plank position. Come up onto your right hand, then your left hand. Then go back down onto your right forearm, then your left forearm.