Ok friends it has been awhile since I posted a weekly weigh in here on Organize Yourself Skinny. Actually, the last one I posted was way back on November 13th – Yikes! Wow I did not realize it has been over 2 months until until I just looked. I know I posted a few on my facebook page but I apologize for getting out of the habit of posting and writing about them here.
Well lets get back into the swing of things. Here are my stats. Sorry for the blurry picture. I could not get my iPhone to get a steady shot.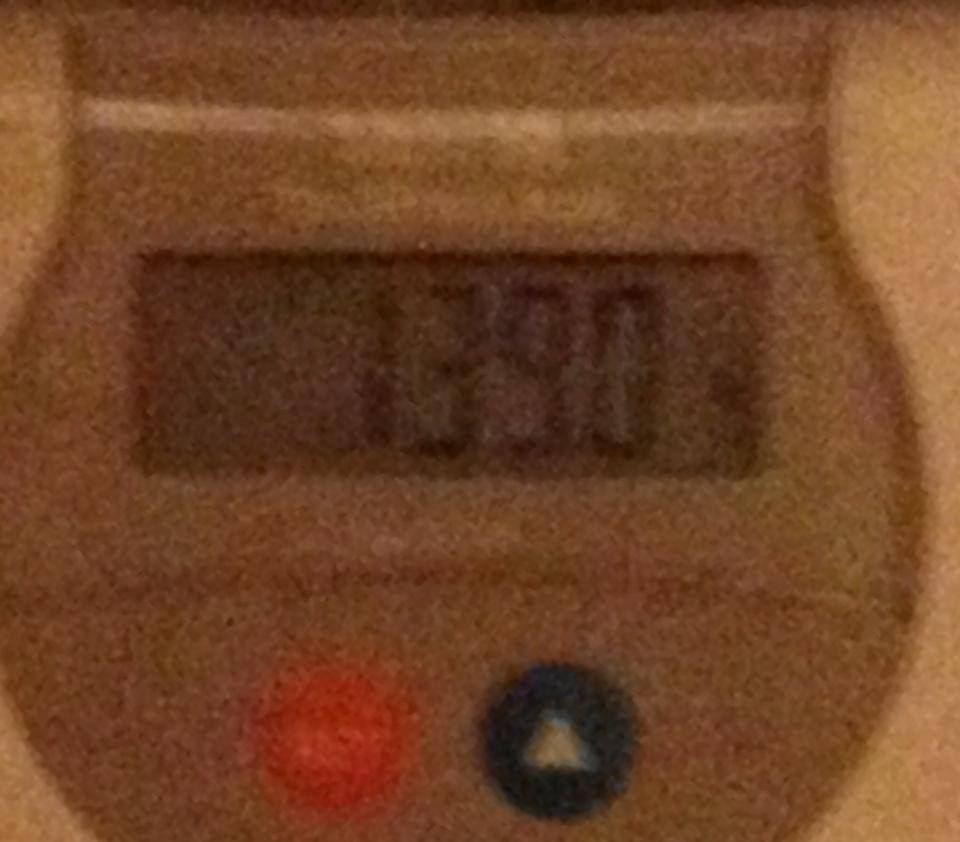 Starting weight (Oct 2010) – 177
Goal weight – 135
Last weigh in weight – 135
Current weight – 139
Pounds lost – +4
I gained 4 pounds bringing me over my goal weight yet again. Grrrrr. I know this is not the end of the world but…Grrrrrr.
Anyway, a lot has happened since my last weigh in. For one the holidays happened and we all know what that means. Yep. Parties, food, and more food. Then there were lots of work and changes happening "behind the scenes" at this here blog. Some exciting some stressful. Both made me eat cheese and drink wine. Just sayin. And a few other things that I wont bore you with. Anyway, I don't want to get into to all my excuses so I will just say life was busy and some of my habits including this weigh in habit fell off the radar.
But today is a new day so let's just learn from my experience and move forward.
There are a couple lessons I learned. The first lesson (though I am pretty sure I already knew this) is stress is always going to happen and often rears its ugly head during the worst possible times – like the holiday season. We need to need to be prepared for stress. I know this is easier said than done and clearly I have issues following my own advice. However, when I take the time to plan ahead and prepare for the stress I can control it is then much easier for me to deal with the stress I can't. Make sense?
The second lesson I learned is to keep up with accountability (weigh in) no matter how many cookies you eat. In fact, this is the most important time to get on the scale so you can reign yourself in should you need to. In my entire weight loss process I can honestly say that accountability is king. Without accountability it is so easy to ignore the extra bites and lack of exercise. But getting on that scale each and every week keeps me intentional with my menu plan, exercise, and other healthy habits.
I know some of you like to focus on the way your clothes fit and if that works for you stick with it. For me that does not work because by the time I am noticing my clothes are to tight I have already put on 5+ pounds. That is exactly what happened here. I notice that my jeans were fitting differently – not really tight – just different. Low and behold I get on the scale and there were the extra pounds messing up my skinny jeans.
So, just like in the past (cause this happened more than once) when I get off track I ALWAYS revert back to the basics to when I started my weight loss journey. I wrote a series on this a while back. If your interested you can check it out here.
That is my weigh in for the week. How about you?