I know accountability is probably one of the most important factors when it comes to losing weight. At least it is for me. When I track my food (at least minimally) and step on the scale each week I always lose weight or at the very least sustain my weight. However, the moment I get comfortable and start eating without thinking or "forget" to get on the scale once a week without fail I will start gaining weight. Happens every time.
This morning when I stepped on the scale I saw a 2.5 pound weight gain. Yep. And if you look back to my weigh-in in the beginning of November when I hit my goal weight of 135 I have actually gained 7.5 pounds since then. To be truthful I am not happy about that at all. Not only have I gone above my goal weight I have gone over 140 pounds which I have not done since last May. Now I know you are thinking "Tammy this is not the end of the world" and trust me I know it is not but I would be lying if I said I was not disappointed a little in myself. I will tell you why in second. Let me first just share my official stats.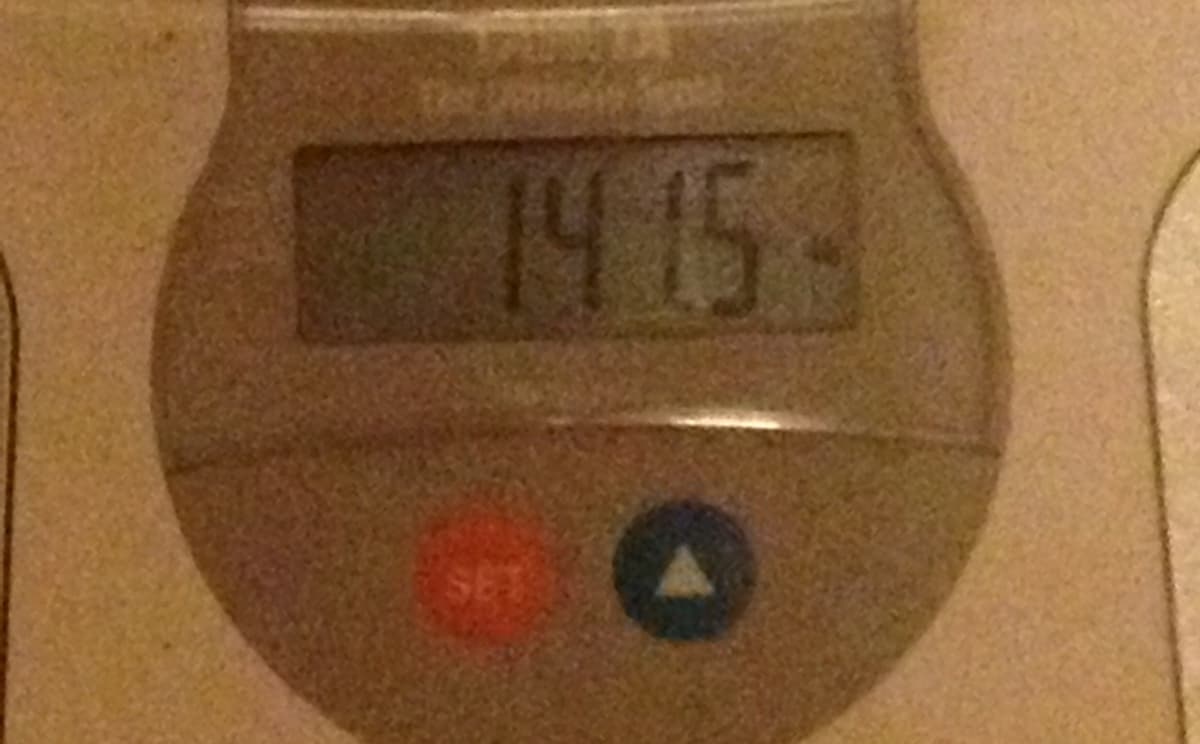 SW: 177
GW: 135
LWW: 139
CW: 141.5
This is why I am disappointed. Because this weight gain did not come from my green smoothies, mason jar salads, or any of my dinners. It did not come from missing a couple days on the treadmill or forgetting to do my crunches. No this weight gain is the result of mindless eating.
What do I mean by mindless eating? Mindless eating is eating without really thinking about what you are eating. Specifically, with my recent weight gain, it is about taking bites here and there as I prepare food. For example, if I make my kids a peanut butter and jelly I always take an extra spoonful of peanut butter for myself to sample on. Totally serious. I am kind of obsessed with peanut butter and love to eat it by the spoonful. Or when I am cutting up some cheese and I take a few extra pieces to eat. Or a big one, over the last couple of weeks, has been eating from this huge bin of pretzels we had at work. I love pretzels and it is very hard for me to resist.
In addition to the daytime mindless eating there were many days within the last month or so that I was eating past 7:00pm. As you know not eating past 7:00pm is one of my eating guidelines. All of my calories are usually done for the day after I eat dinner so anything I eat or drink after 7:00pm are just extra calories. That needs to stop.
Mindless eating always finds it's way back into my life when I am getting to comfortable with my habits. When I get comfortable I tend to lie off tracking my food or keeping up with weigh-ins. However, what happens then are old habits become new again and I start to gain weight.
In my experience, the best way to get mindless eating under control is to go back to the basics, track your food, and hold yourself accountable. That is exactly what I am going to do moving forward. No need to dwell and get down on myself. That was not the point of this post. No the point was and is to hold myself accountable. And that is exactly what I am going to do.
How are all you doing with your weight loss goals? What are your tips for getting back on track?
Get Instant Access to My Best Weight Loss Tips & Strategies!
Sign up now for a free step-by-step 7-day email course that I created exclusively for my email subscribers! That's you. I will teach the best habits, strategies, and insider tips so you can enjoy a lifestyle that encourages and supports weight loss! Stop relying on willpower and take control back over your life! You can do this. Let me help!