Last week I was ½ pound away from my goal weight – this week I am 1½ pounds away. That's right I gain a pound this week. Bummer. Not the end of the world but I was really hoping to finally make my goal weight. Anyway, let's get right my official stats then I will talk more about why I am not surprise by my 1 pound gain.
SW: 177
GW: 135
LWW: 135.5
CW: 136.5
PL: +1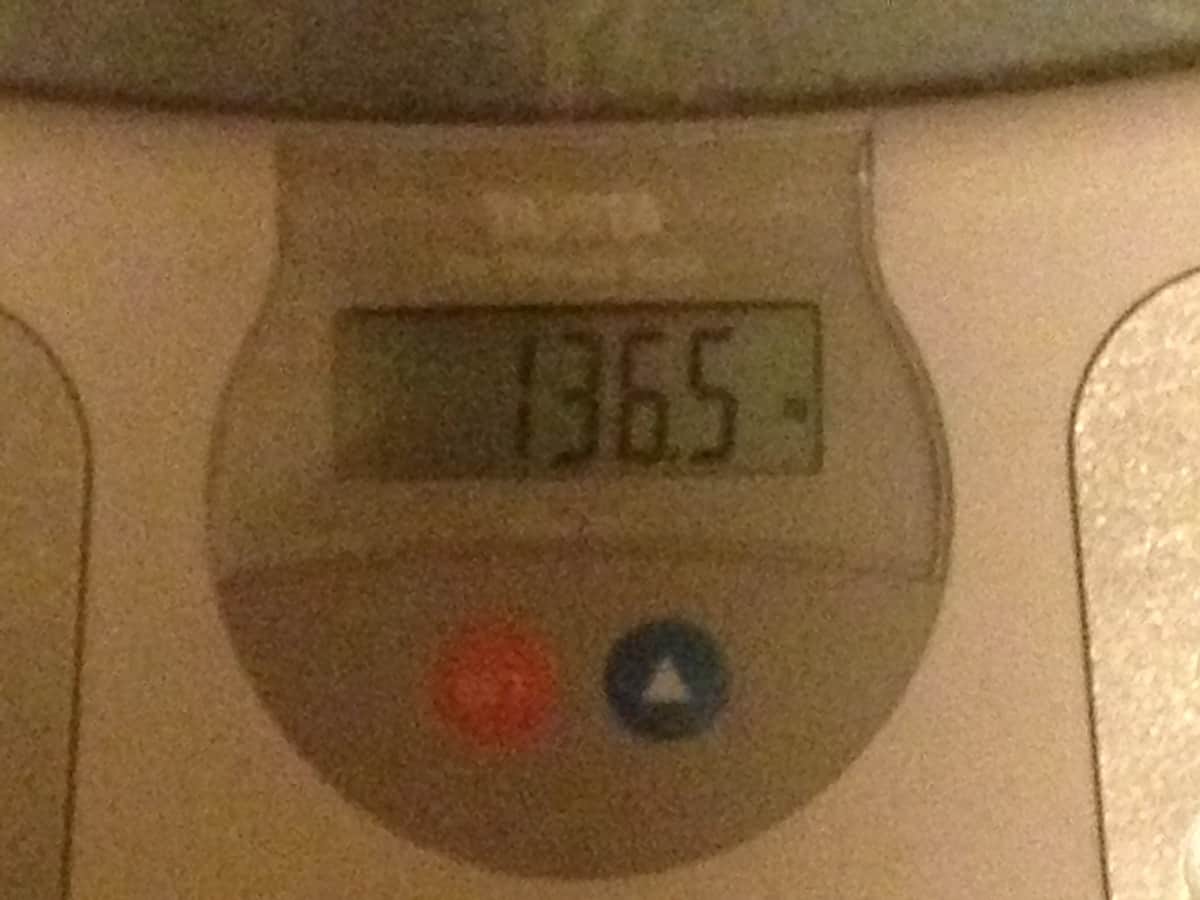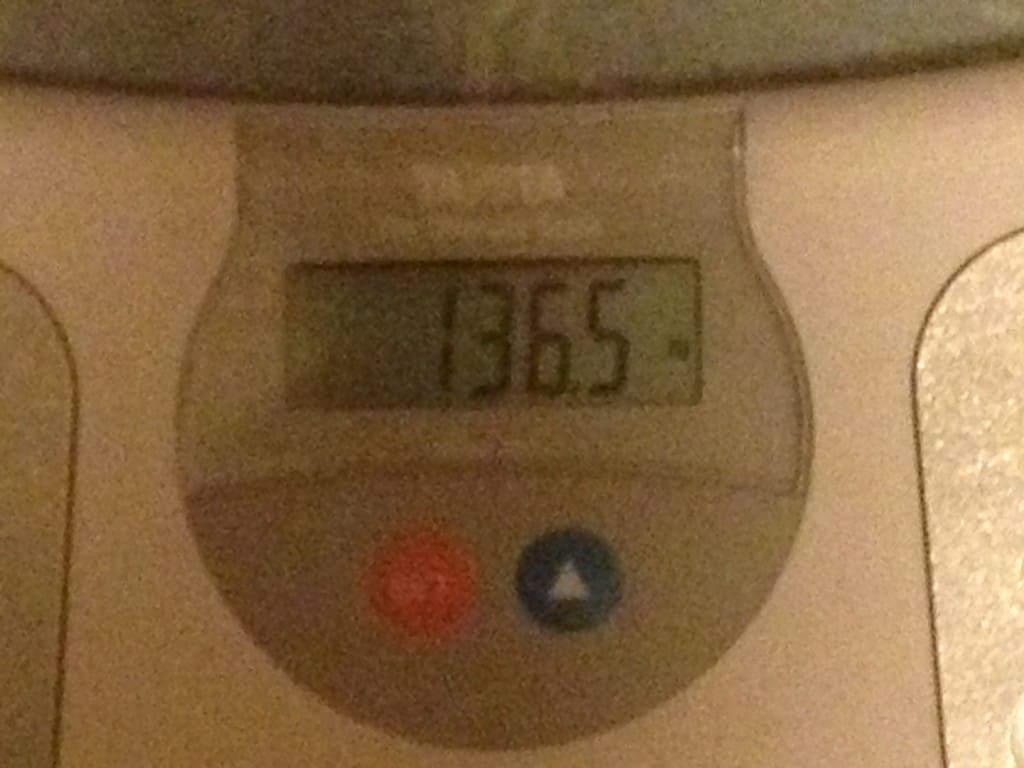 Well even though I really wanted to reach my goal weight I am not surprise I gained weight instead. This past week I strayed quite a bit with my eating. I forgot my beloved mason jar salad 1 day last week which led me to purchase a huge bag of pretzels. I ended up eating from that bag all week. Not good. Then I had a fierce craving for Reese PB cups. Instead of fighting the urge I went and bought a pack. I never win the battle with peanut butter and chocolate. Can't say I regret it though because they were so tasty. But that is not even where I think the problem was – yes there is more. This past weekend I went out to eat twice. Both times I ordered a melt with French fries. And to top it off I dipped the fries in ranch dressing. I am not kidding. What was wrong with me this week? Excuse me while I hang my head in shame. Oh well, I guess we all have weeks like this once in awhile? Right? Please agree!
Well I guess in the grand scheme of things I am lucky I did not gain more than that. Most likely that is because I have been a running machine. So, even with my less than ideal eating habits this week I still exercised 4 times.
I have to say it is really therapeutic to spill my guts here on SMK. Just goes to show you (and me) that living a healthy lifestyle is a life long journey with many ups and downs. It also gives you a chance to see I am normal and very far from perfect. I cave to chocolate and peanut butter just like most "normal" people.
Okay enough with feeling sorry for myself. Let's move forward.
This week I do need to refocus because the last thing I want to do is resurrect any bad habits that I worked so hard to remove. I also want to be in tiptop shape for the Dirty Girl Mud Run I am participating in. To help me do this I am going follow my menu plan, prioritize exercise, and stop eating by 7:00pm. I will let you know how it goes.
So tell me. When you have a "not so desirable" week like I did how do you push through that? How do you refocus? Just curious on how others deal with challenges like this.