I know you were probably expecting this on – well I guess – Tuesday. Sorry about that. This time of year is so busy with dance, end of the year activities, work and a MILLION other things. Pure craziness and I can't wait for the end of June to arrive. I don't think I need to explain to all of you how fast time can slip right on by, you know the drill.
Let's get to my weigh in.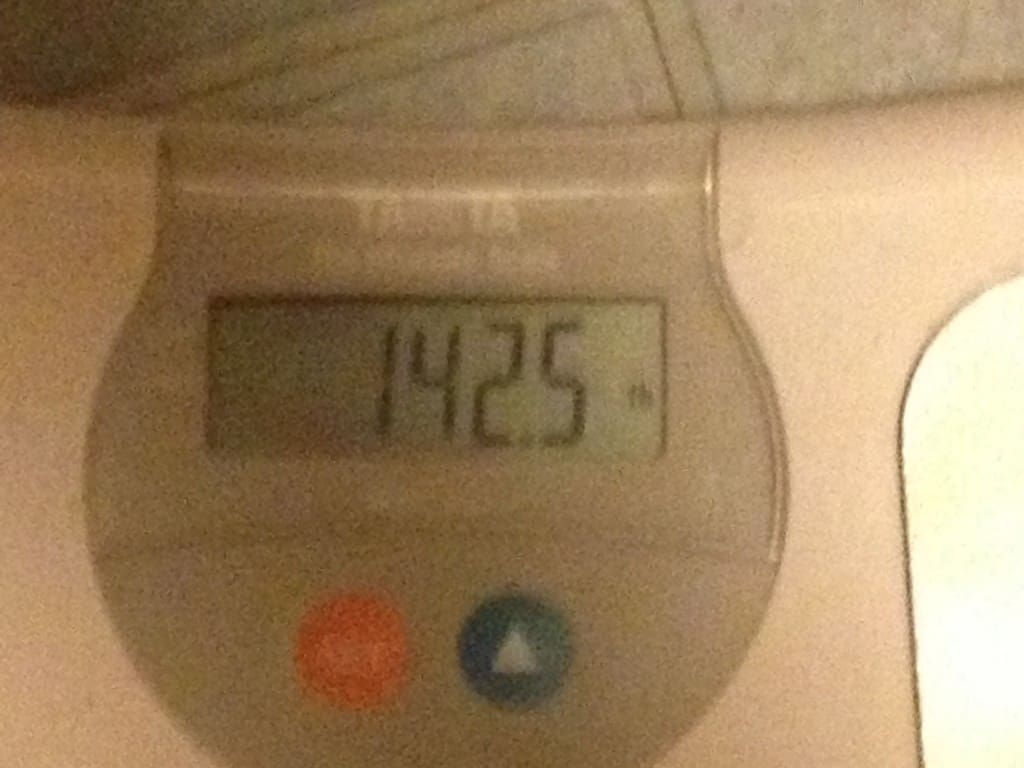 SW: 177
GW: 125
LWW: 143
CW: 142.5
I lost ½ pound this week. I was really hoping to get below 140 by May but since it is May 2nd right now that is not going to happen. While I am a little bummed I would not say I am going to lose sleep over it. Nope I am just going to keep moving forward.
My issue this week was a lack of exercising. I had a weird stomach bug and that stalled any attempt I made to get a good workout in – I think I only broke a sweat like 1 time. For me to see any results I need to get 3-4 days of solid sweat dripping exercising in. Yummy I know. Anyway, now that I am feeling better my goal is to get back into the swing of things. Don't you hate it when you are finally in a groove and the breaks get put on by getting sick? I know I do. I did try to push through it but believe me I was better off resting.
Well that is pretty much it for this week. Sorry nothing too exciting. What about you? List your stats and any thoughts or words of wisdom you have for us.
Get Instant Access to My Best Weight Loss Tips & Strategies!
Sign up now for a free step-by-step 7-day email course that I created exclusively for my email subscribers! That's you. I will teach the best habits, strategies, and insider tips so you can enjoy a lifestyle that encourages and supports weight loss! Stop relying on willpower and take control back over your life! You can do this. Let me help!