Hi everyone! Sorry I have been MIA these past few days. This past weekend has been a whirlwind of activity with my cousin getting married. We had to travel to Syracuse then we spent Friday and Saturday celebrating. It was awesome! I always have every intention of scheduling posts ahead of time but as usual life happens and you know how it goes. Anyway, we had so much fun and it was such a wonderful time. My family certainly knows how to throw a wedding that is for sure. Here are a few pictures.
Matt and I doing a selfie before the wedding! FYI if you didn't notice this is the same dress I wore to my reunion 🙂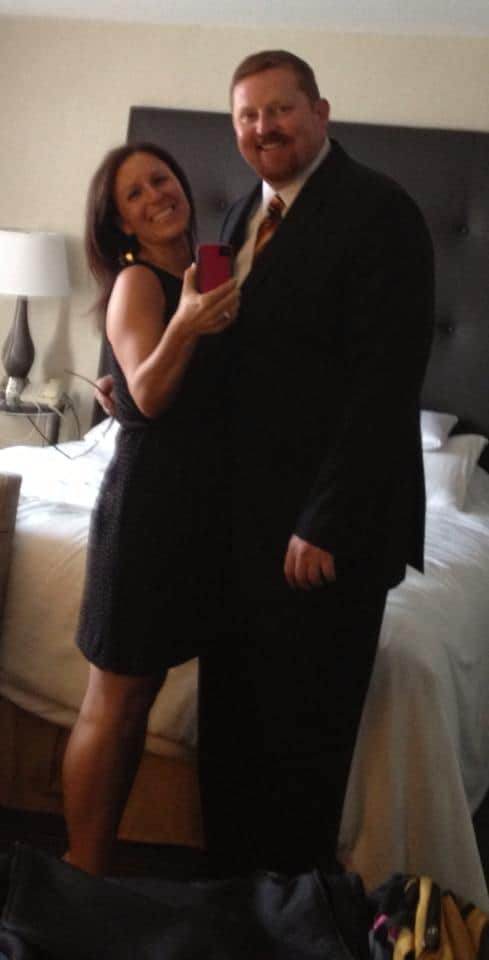 My family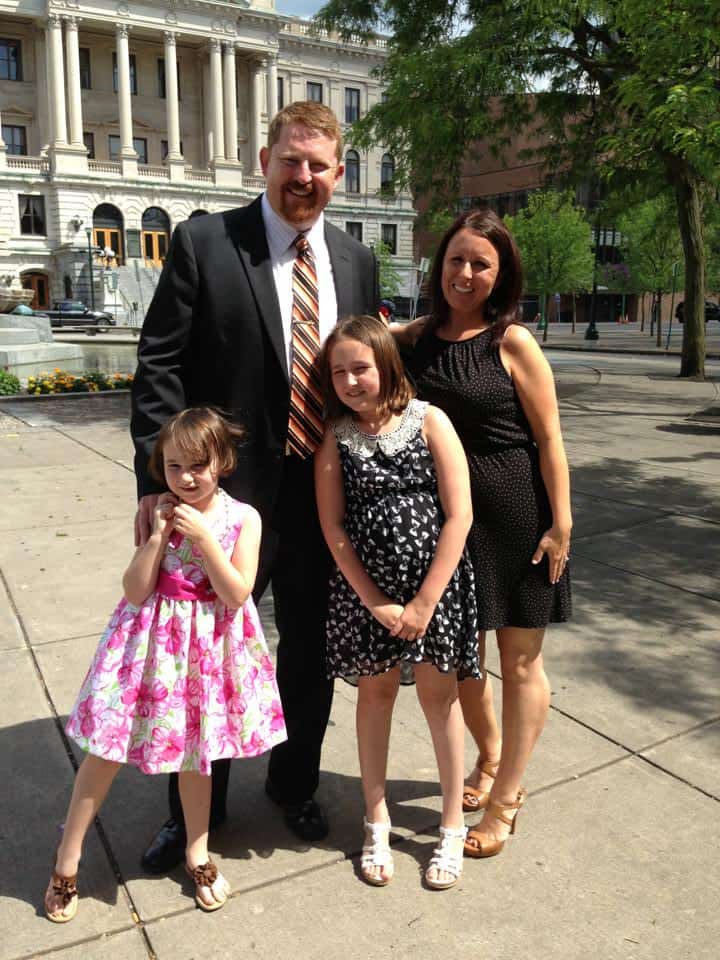 This is only some of us – there are MANY more!
I love this picture! Such a beautiful wedding!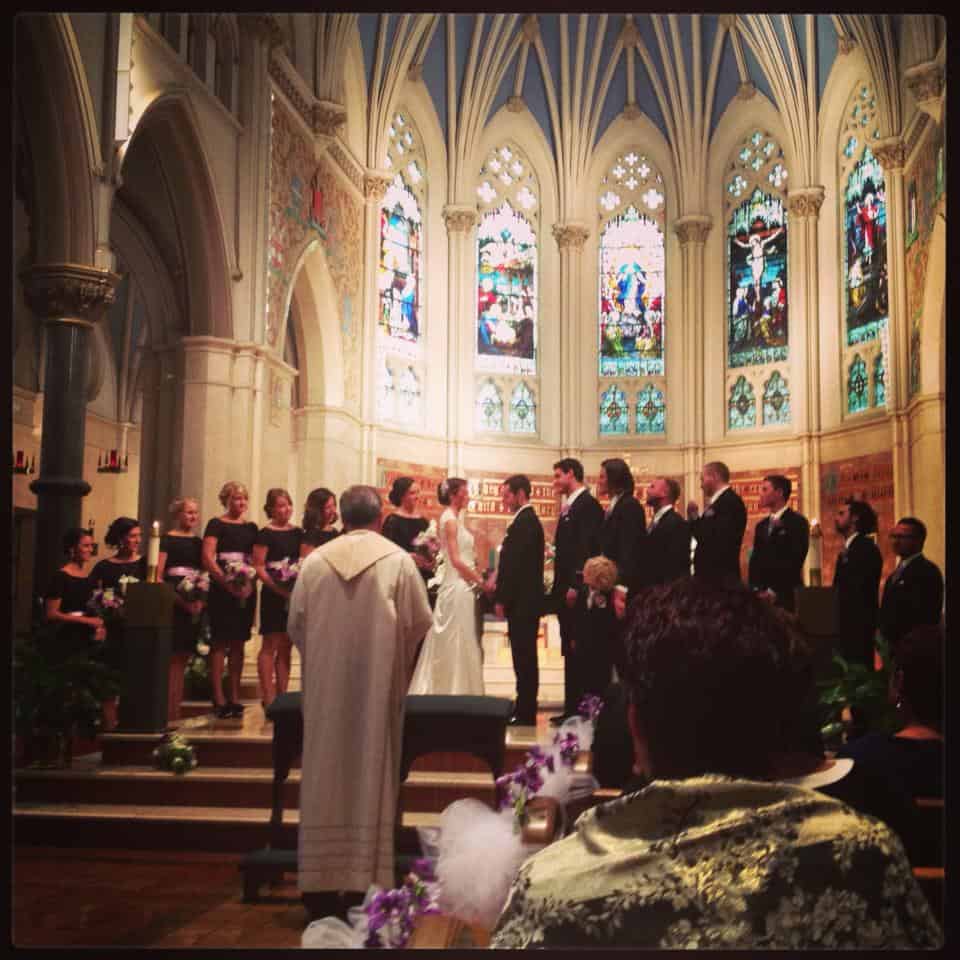 Cousins having some fun.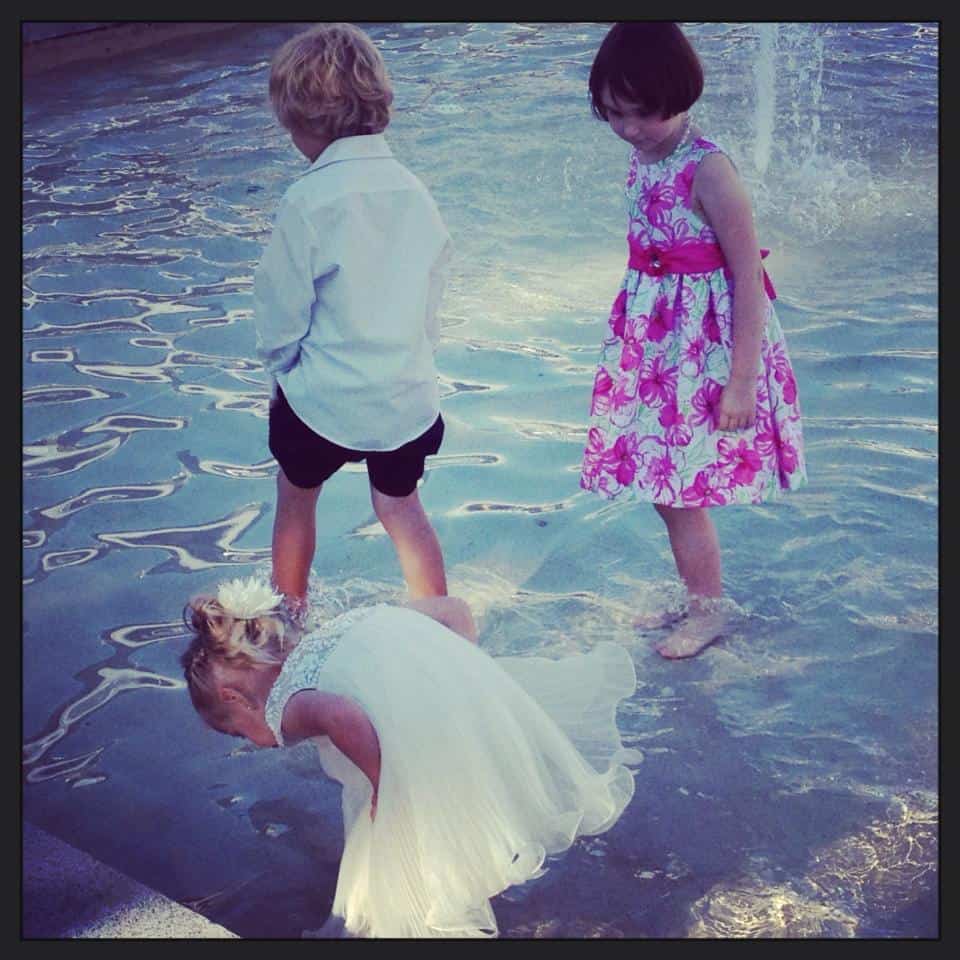 The groom!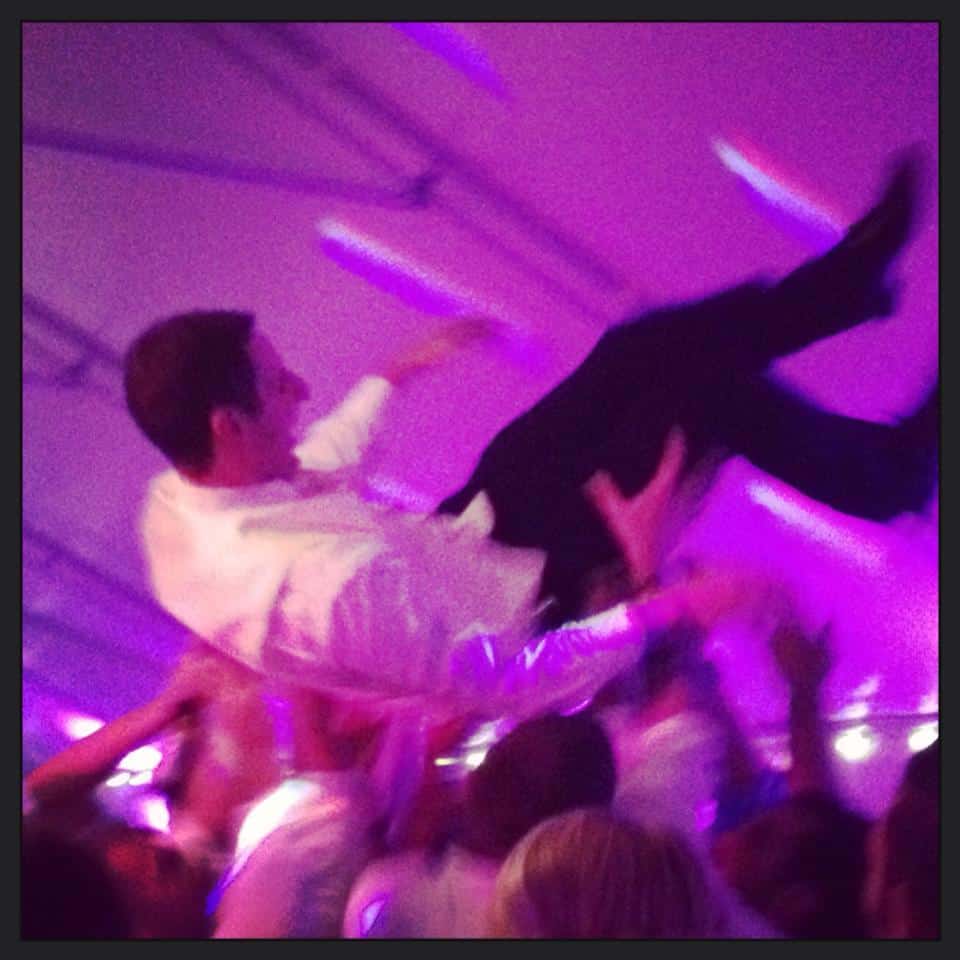 With a wedding comes food – lots of food. I thought for sure I would have a weight gain this week but low and behold I lost ½ pound. Still not at my goal weight but that fine because believe me after this weekend it could have been way worse. Let's go over my official stats then I will talk a little bit about how I handle food at parties.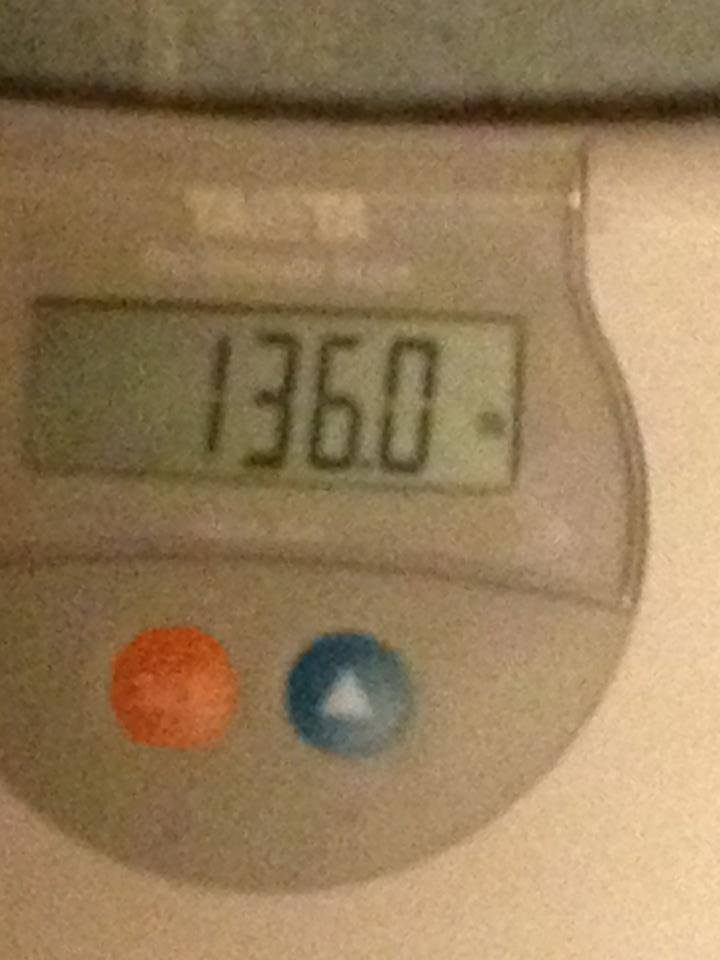 SW: 177
GW: 135
LWW: 136.5
CW: 136
PL: -.5
Last week one of my readers emailed me and asked how I handle food and eating healthy at parties. Now I got this question before I went to the wedding so I thought I would answer this question after I got back.
Here is my answer.
It all depends on the party. For instance, this weekend I knew there was going to be delicious food – and I was right! Everything from the appetizers to the wedding cake was out of this world. Absolutely wonderful and it would have been a crime to not indulge a bit. I knew this was going to be the case so I made sure to up my workouts last week and I kept my meals light the day of the rehearsal dinner and wedding. However, because I am disciplined with my food more times than not I am able to indulge once in a while without the guilt.  Which means I chowed down on wedding cake without a second thought.
This is me chowing down on a peanut butter and chocolate pie at at the rehearsal dinner.  Seriously, this should not even be legal!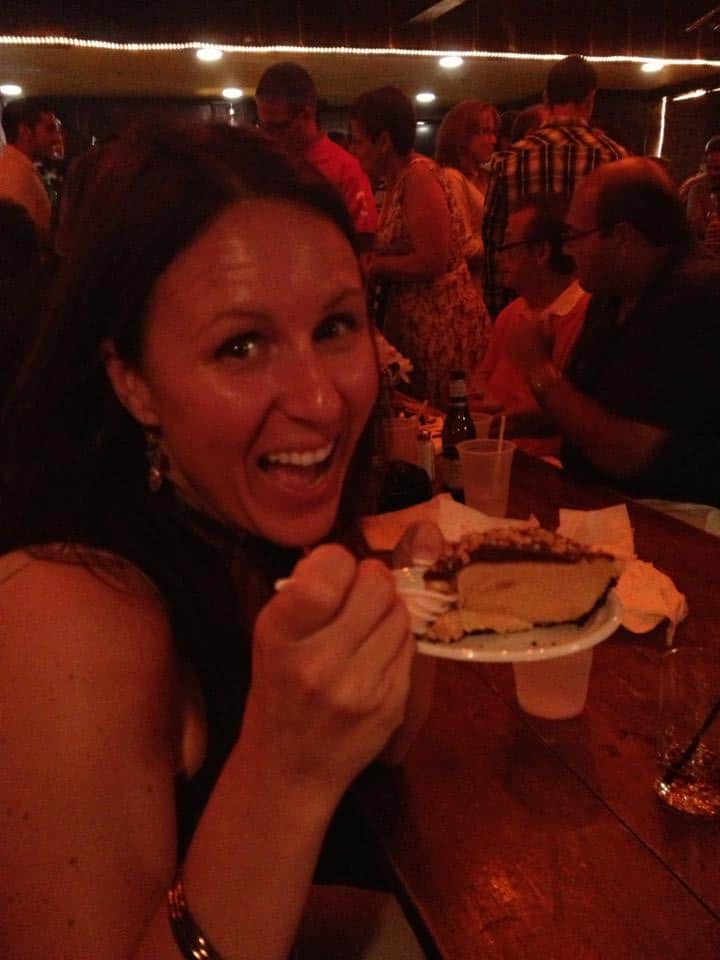 As for birthday parties, barbecues, picnics, and other parties I treat those a little different. I still try to get in an extra workout and eat lighter meals during the day of the parties but I don't overindulge at these parties. Mostly because the food served at these type of parties are meals I can usually have any day of the week. For example, many birthday parties serve pizza. Well I eat pizza at home all the time so I am not going to indulge on it at a birthday party. There is a big difference between enjoying a beef wellington at a wedding and chowing down on Chuckie Cheese pizza. One is worth the calories and the other – in my opinion – not so much.
That's not to say I don't ever want to eat the food served at parties because believe me I do. I actually find that I have to exert more willpower when I am at parties. I find that it helps to eat a healthy meal or snack ahead of time, drink water, and chew gum. Those three things really help to keep me focused and away from the buffalo chicken wing dip.
When all is said and done I wouldn't drive yourself crazy about what not to eat when going to parties. Focus on the foods you can eat without guilt and as long as you eat healthy most of time when you do get off track it won't be the end of the world. Just make sure the next day you get back into the swing of things.
How do you handle food at parties?