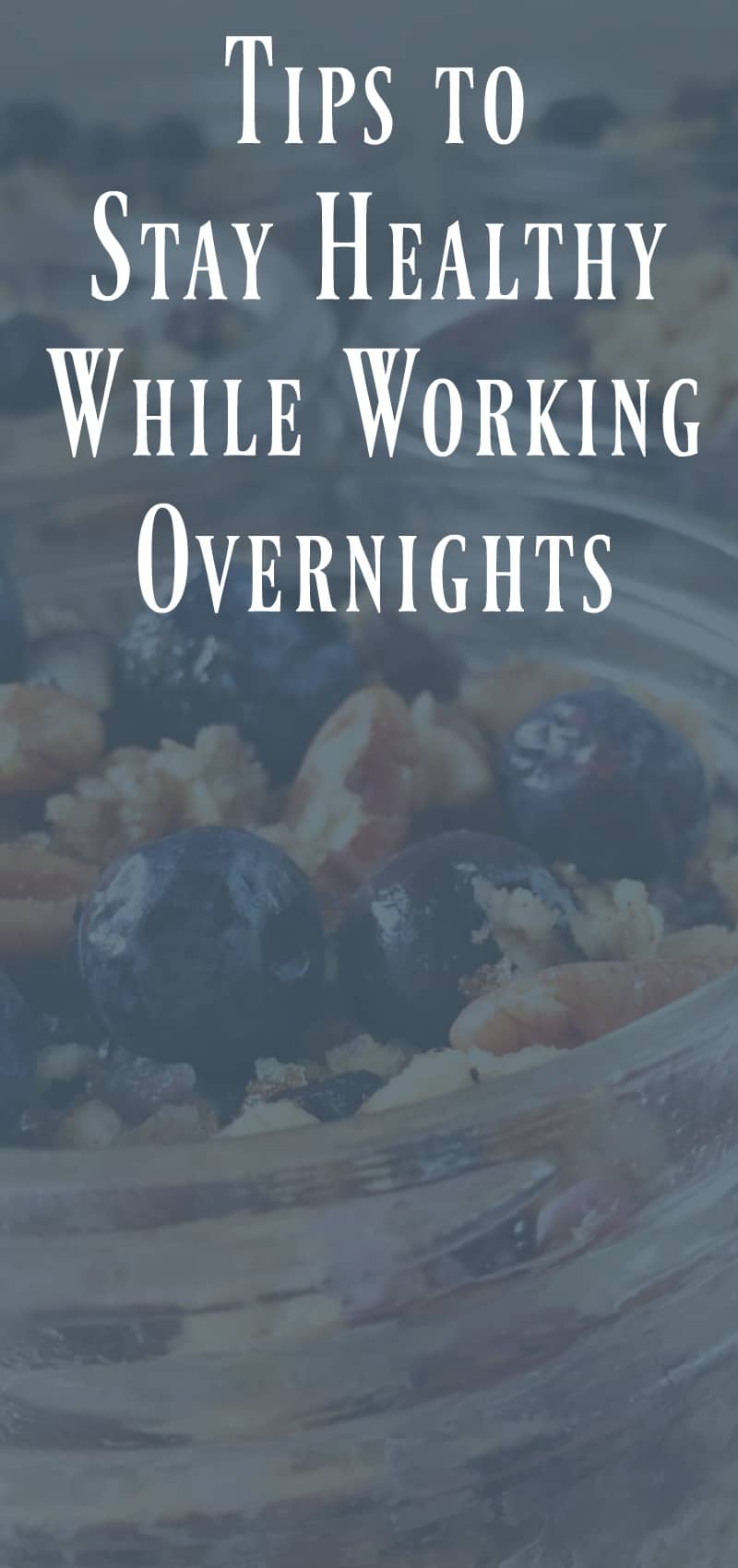 If you work overnights, or love someone who does, you know there are many difficulties you face on a regular basis. Some of these are obvious, like irregular sleep or even sleep deprivation and schedule conflicts. If you look up health problems related to overnight work, you will find sleep issues being discussed everywhere. But some issues aren't as obvious…and they aren't addressed as much either. One of the big ones that I have seen is how much harder it is to eat healthy.
And while eating healthy is important for everyone, it is especially important for those of us that work overnights. This article by the Huffington Post cites many of the studies on increased health risks related to working overnights, like being at higher risk for diabetes, breast cancer, obesity, heart attack and more. So it is important to do what we can to reduce those risks and healthy eating is one big one!
And being on overnights adds another level of complication to eating healthy. Most options that would be healthy while still being "convenient" or "on-the-go" aren't available most of the time after a certain time of night. Want to grab something quick to eat for your lunch break at 3 am? Most of the time your options are fast food (with a limited menu in many places), microwave dinners, or gas stations. And while you CAN find health-ish options in those places sometimes, most of the are not ones you should be eating on a daily basis.
I've worked on overnights for 5 years now. In that time, I've seen a lot of people come and go on my shift at my workplace. And, anecdotally, I would say that many of them are plagued with some of the very health problems mentioned in that article earlier. Another thing many of them have in common? Grabbing food from our frozen section for their lunches. Now, this is NOT the only factor here, and I don't want it to seem like it is. There are many factors that play into health issues and a lot of them are present on overnight shifts.
But when you have limited food choices, it becomes very obvious who has planned ahead and who hasn't. While, thankfully, I have seen an increase in bringing homemade lunches in the last year or so, a lot of people go for the convenience foods. Fitting in sleep on an irregular schedule, social demands that are more suited to a daytime schedule and any other "life" things is hard enough. Add in cooking healthy meals on a daily basis and you can see why many people on overnights opt for the less-healthy convenience choices! This is where meal prep can help!
Meal prep can be helpful to anyone's schedule…but when your schedule is even more difficult due to uncommon work hours, it can help even more! A couple of things to consider when planning out your meal prep
How does your sleep and eating schedule mesh?

Some on overnights go to bed right when they get home and then are up for many hours before work. Others stay up late and get up right before work and others still split the difference. Knowing what works best for you will effect what meals and snacks you take with you to work. This can help you plan dishes that work best for your work environment (i.e. easy to reheat, don't need to be refrigerated, etc)
Do you have others in the household that are on a daytime schedule?

This can affect what meals you prep and how much of each you prep. I am lucky in this respect – My significant other and I both work overnights, so our schedules mesh well.
Eating healthy on overnights presents it's own unique challenges. But with some thought and experimentation, you CAN find a way to plan ahead and use meal prep to help you stay healthier and reduce your risk of illness!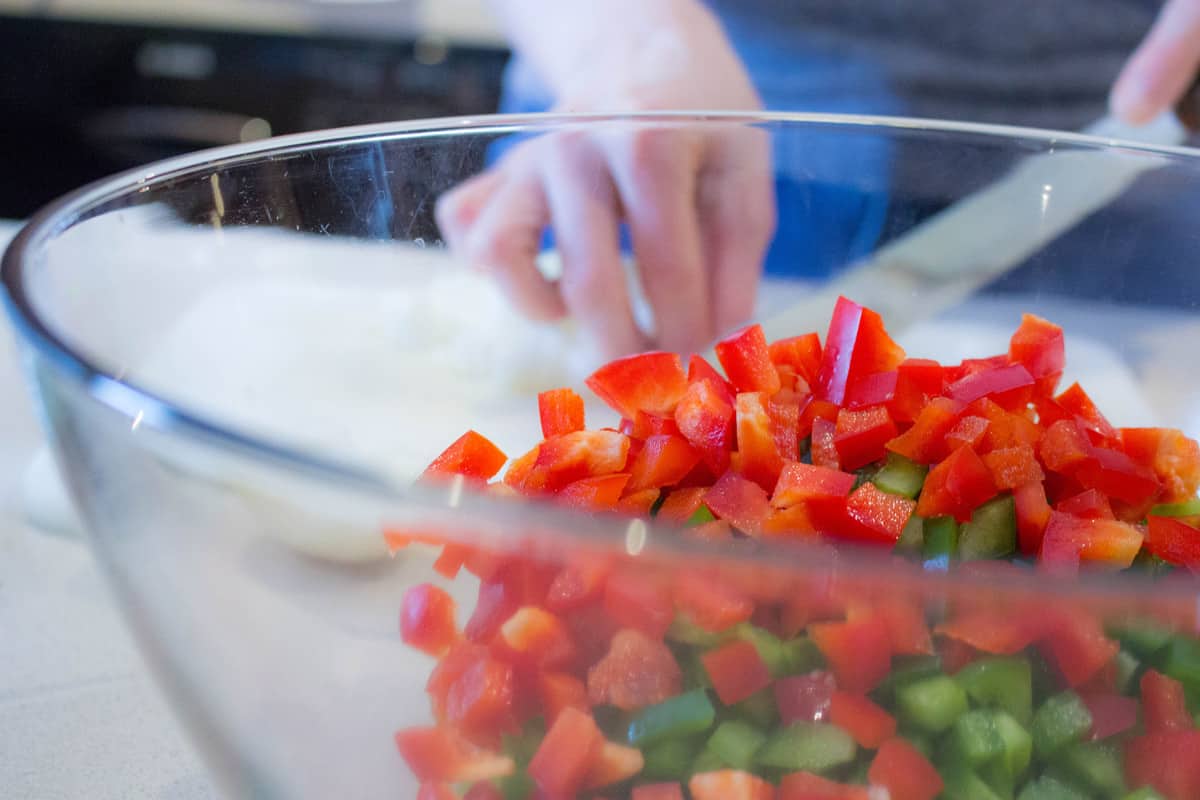 Check out these posts on meal prep. All of the strategies can still work but you'll be eating at different times.
A Beginner's Guide to Once a Week Meal Prep
How I plan a Week's Worth of Food in One Afternoon.
Also, if you don't have a refrigerator at work I recommend investing in a cooler bag so you can transport healthy foods and snacks with you.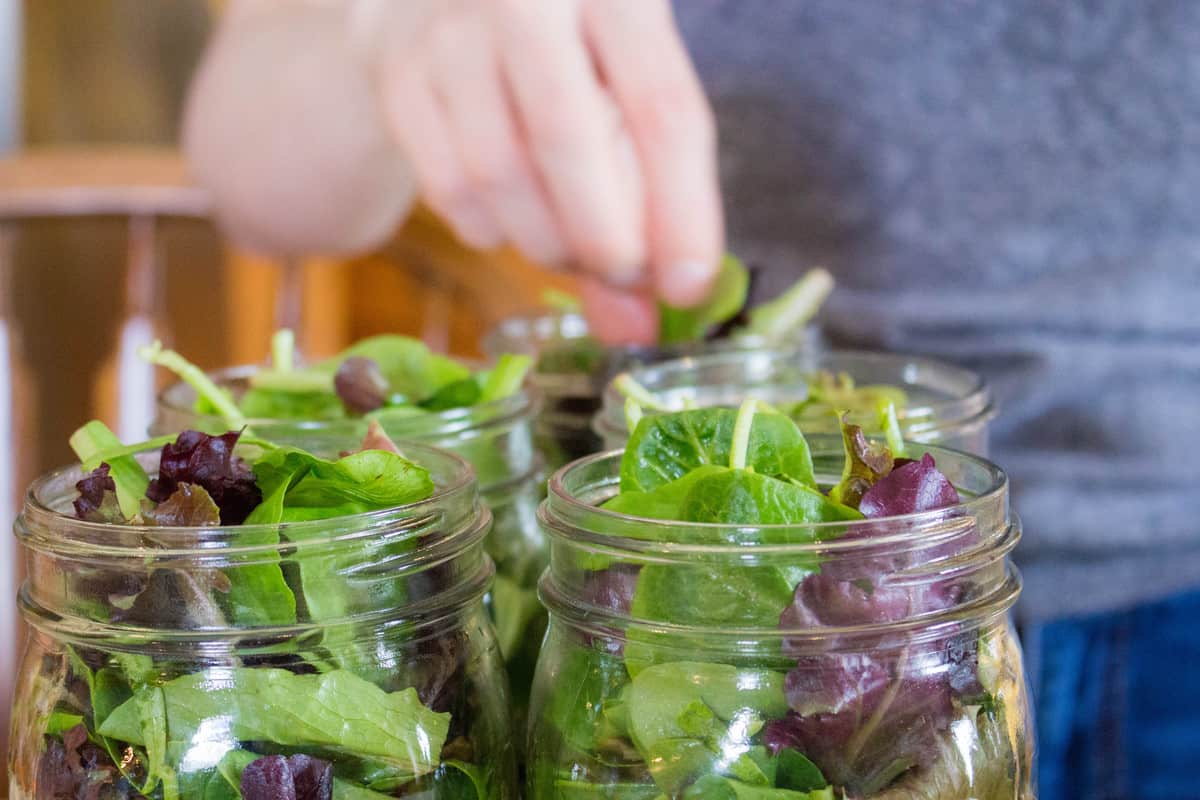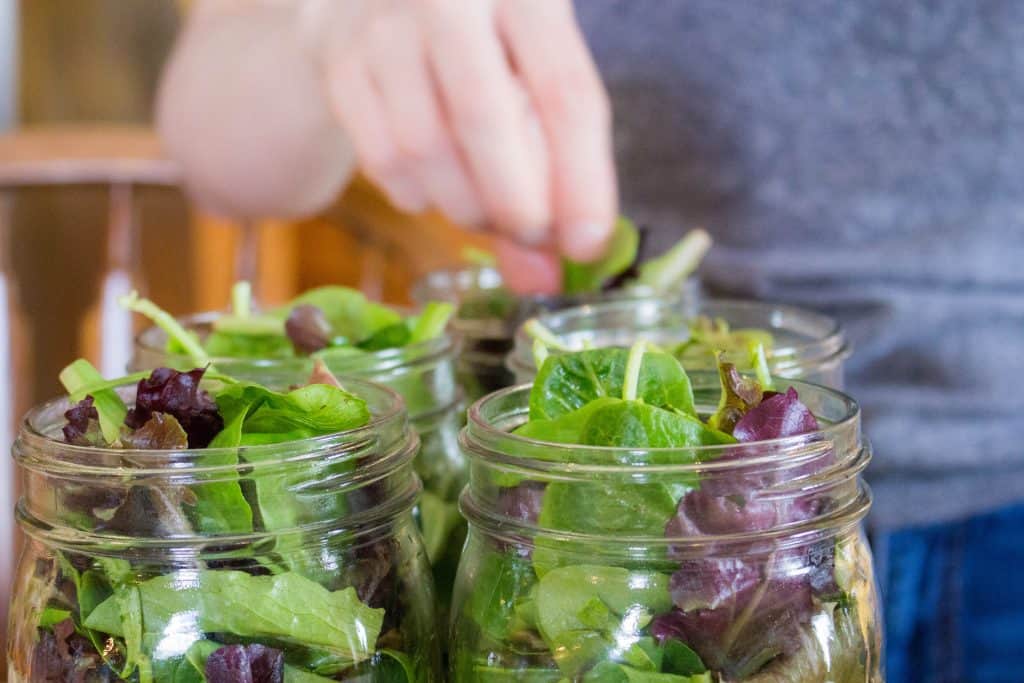 Here are some delicious meals and snacks you can make ahead of time to bring to work.
Banana and Chocolate Chip Energy Bites
Cranberry and White Chocolate Energy Bites
Peanut Butter and Chocolate Breakfast Bars
Chicken Caesar Mason Jar Salad
Southwest Chicken Mason Jar Salad
Homemade Lean Cuisine – Skinny Broccoli Alfredo
Homemade Lean Cuisine – Cajun Chicken Pasta
Homemade Lean Cuisine – Shrimp Fra Diavalo
The key to eating healthy on overnights – just like with any job – is planning ahead. Take time on the weekend, or when you have a day off, to prep a few meals to bring with you to work. It's much easier to make healthier choices when healthy food is ready and available.
Have you worked on overnights before? What was the most difficult part for you to staying healthy on that schedule?