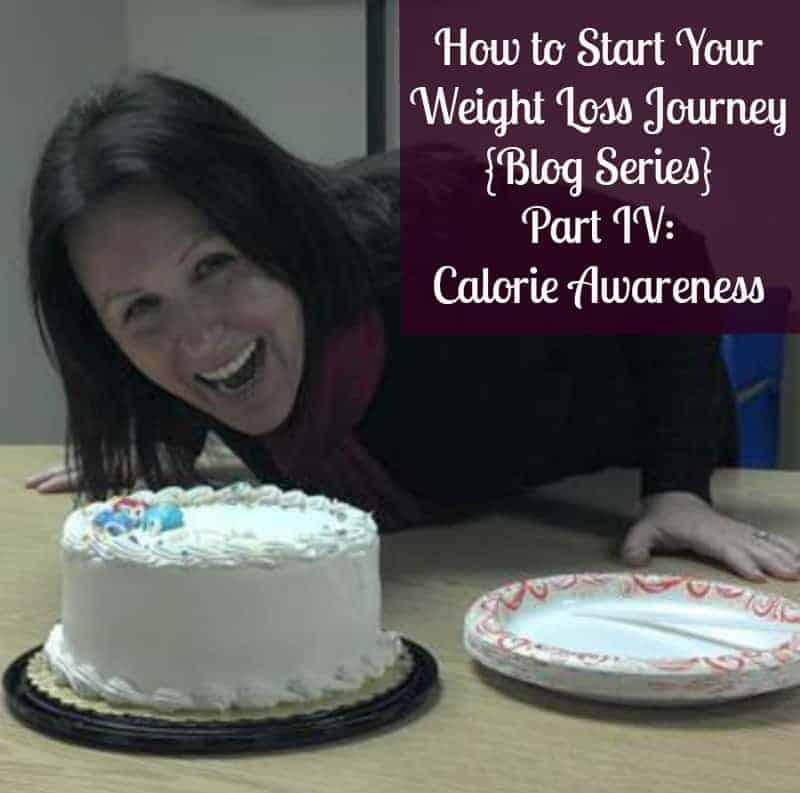 Check out the other parts of the How to Start the Weight Loss Journey Series.
Part 1. Assessment and Acceptance
Now on to part 4…
Calories Count…Period!
No matter how you slice, dice, or chop it losing weight comes down to one thing and that is calories. The basic formula goes like this. If you consume more calories than your body burns you gain weight; if you burn more calories than you consume then you lose weight. Period!
The overload of information found on fad diets and certain styles of eating (low carb, sugar busters, clean eating, etc) can cause a person to become overwhelmed and confused when searching for weight loss answers. Truth of the matter is regardless of what you eat if you burn more calories than you consume you will lose weight. Please note** I am not discrediting any of these eating styles I just want to highlight the scientific fact that a person loses weight by eating less than they burn regardless of the diet plan.
To prove this point a professor at Kansas State University did a study to prove that "in weight loss pure calorie counting is what matters most – not the nutritional value of food". For 2 months he limited himself to 1800 calories a day of junk food (Twinkies, donuts, Doritos, etc). This amount of calories is 800 less than what he was consuming before he began his diet. The end result was a 27 pound weight loss in 2 months. The point he wanted to make is weight loss is determined by a reduction in calories, regardless of what we are eating. You can see the full study here.
Of course, eating a diet of Twinkies and Doritos is not something I endorse or is it going to give you the complete nutrition your body needs. However, it proves that no matter what style of eating you choose your weight loss efforts depend on the total number of calories you consume daily.
Nutrient Dense Calories Matter
It goes without saying that food choices should not be based on calories alone. Numerous factors are involved when deciding the type of calorie you want to consume. For example, a 300 calorie salad made with dark leafy greens, vegetables, and grilled chicken breast is going to offer more nutrients and substance than a 300 calorie bag of chips. They both offer the same calories but are vastly different in the nutritional value they offer.
Nutrient dense calories are the smarter healthier choice because they will satisfy your body longer thus preventing you from feeling hungry when you should be full.
I will talk more about this in future posts.
Calorie Counting vs. Calorie Awareness
Calorie counting is a term that has been demonized by the diet industry. Mostly, in my opinion, because it is free, accessible to everyone, and fairly simple to do. Which means the diet industry can't make money off of it.
Counting calories, from my experience, is an easy strategy that continues to be the backbone for my weight loss success. Using a free online food journal like My Fitness Pal makes tracking calories even simpler.
To lose weight and sustain that weight loss you absolutely need to recognize the amount of food you are eating. Counting calories is an extremely efficient way to do that and it is free.
Paying close attention and counting calories is something you will spend more time doing at the beginning of your weight loss journey. This is an important step because like I have said a bagillion times you need to be educated on what and how much you are eating.
Once you have developed a food knowledge base and healthy eating habits you can move towards practicing calorie awareness. Calorie awareness is making an educated decision whether or not to consume a food based on the knowledge you have acquired.
Becoming Calorie Aware
To start moving towards becoming more aware of the calories you are consuming the first thing you need to do is start measuring foods. This can be done using measuring spoons, measuring cups, and a food scale. The food scale is not essential though they do help and are relatively inexpensive. I bought mine from Amazon for $25.
Measuring foods also help you to identify appropriate portion sizes. Knowing this information comes in handy when you are at a restaurant or somewhere that you would not have access to measuring tools. Of course you can put measuring spoons in your purse but I don't think that is necessary 🙂
Simply measuring foods and consuming the appropriate portions is what kick started my weight loss before I even changed my eating habits. The first week I actually lost 8 pounds keeping within 1500 calories a day but eating my normal diet.
Until I started measuring my foods I had know idea the number of calories I was eating. With minimal effort, I began reducing calories in many areas of my diet. For example, I saved 50-75 calories a day just by using a tablespoon to measure my coffee creamer out. Same went for the salad dressing, butter, peanut butter, sugar, etc. I saved even more calories by slightly reducing my servings of food. I can go on and on about the small changes I made that produced huge results.
The goal of this approach is to get a handle on the calories you are already consuming. Once you have that under control the second step would be to start making changes towards more nutrient dense calories. Again, this means foods that have a higher nutritional value. This will look different for everyone depending on the needs of your family.
Taking the time to educate yourself about food and nutrition will give you the knowledge to make informed decisions about the foods you purchase and consume.
In a future post I am going to talk specifically about the steps I took to move towards a more nutrient dense diet.
Calorie awareness helps us get back to the weight loss basics. It relieves our dependance on the rules given to us by the latest diet plan and allows us to make our own decisions based on the food knowledge we acquire.
What are your thoughts? Questions?