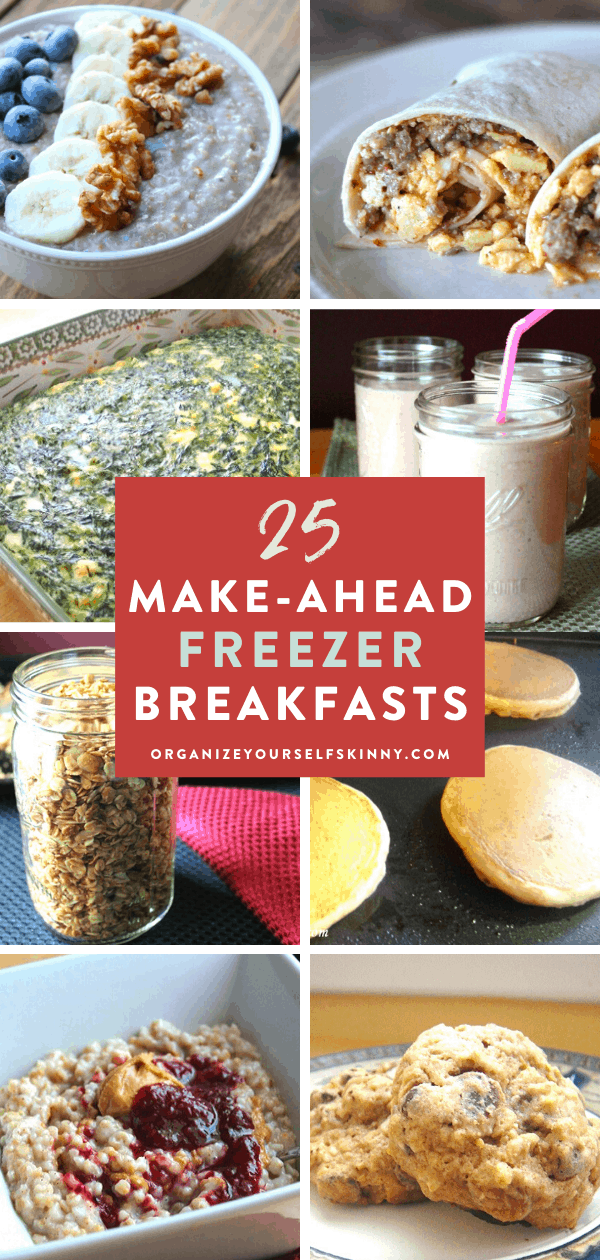 Starting your day with a nutritious breakfast can help a great deal in meeting your weight loss goals. There is a lot of information that shows people who eat a healthy breakfast are more likely to lose weight and maintain that weight loss. By starting your day correctly with a healthy breakfast you are setting yourself up to make healthier choices throughout the day.
For many busy people it is easy to forget breakfast. By the time we get the kids ready, fed, and out the door we barely have time to do our hair. Believe me I have sported the wet ponytail look more times than I would like to admit.
However, as busy as we are, it is very important to fit breakfast in. If not, more than likely, you will find yourself starving by 10 or 11am and then grabbing anything just to get food in your system. Most of the time these "grab or I am going to starve" foods are processed sugar or fat filled snacks from the vending machine or fast food lane. As we know those foods do more damage than good.
When you are hungry it is difficult to perform at your best. You tend to lose focus and become fatigue and can even feel dizzy. I know for me when I am hungry I tend to get in a bad mood and can't even think about anything else until I get food in my body – it usually not a pretty sight if I don't eat breakfast.
Of course, you don't want to start your day with just any food. Your body responds more positively to nutrient dense calories than empty calories, specifically in the morning. A frosty cream filled donut is not going to have the same nutritious effect that a bowl of steel cut oats with fruit will. In fact, the opposite will happen because with the donut you will experience a sugar rush then a short time later crash and become hungrier. Eating steel cut oats, or any whole grain and protein, in the morning will take more time to digest and keep you full longer.
Morning meals that include lean protein, whole grains, and fruits will keep your body satisfied much longer than an empty calorie food. This will help you to stay focused and avoid mindless snacking.
Having breakfast items ready to go is one of the easiest ways to make sure you are eating every morning. Even if you don't have time to sit at the table you can still have food ready to bring to the office, doctors appoint, or play group. It just takes a little planning on your part.
Here are a few of my favorite easy and/or grab and go breakfast meals. Most of these recipes have freezer cooking or make ahead instructions.
Bacon and Cheddar Breakfast Sandwiches
Sausage and Egg Breakfast Burrito
Mushroom, Bacon, Spinach, and Cheddar Breakfast Burrito
Spinach and Feta Breakfast Sandwich
Slow Cooker Steel Cuts Oatmeal
Blueberry Lemon Steel Cut Oats
**Make ahead and freeze steel cut oat instructions here
Strawberry, Banana, and Avocado Smoothie
***Here is a link on making your own smoothie freezer kits and other questions you might have about smoothies.
Greek yogurt with coconut granola, maple walnut granola, or honey nut granola.
Pecan and chocolate chip breakfast cookies
Chocolate Chip and Almond Breakfast Cookies
View all my other breakfast recipes here.
Not a breakfast person? That is fine. There is no hard rule that says you need to eat eggs for breakfast. If you would rather have a bean and rice burrito or vegetarian chili for breakfast then go for it. The point is to start your day with a nutritious meal regardless of what it is.