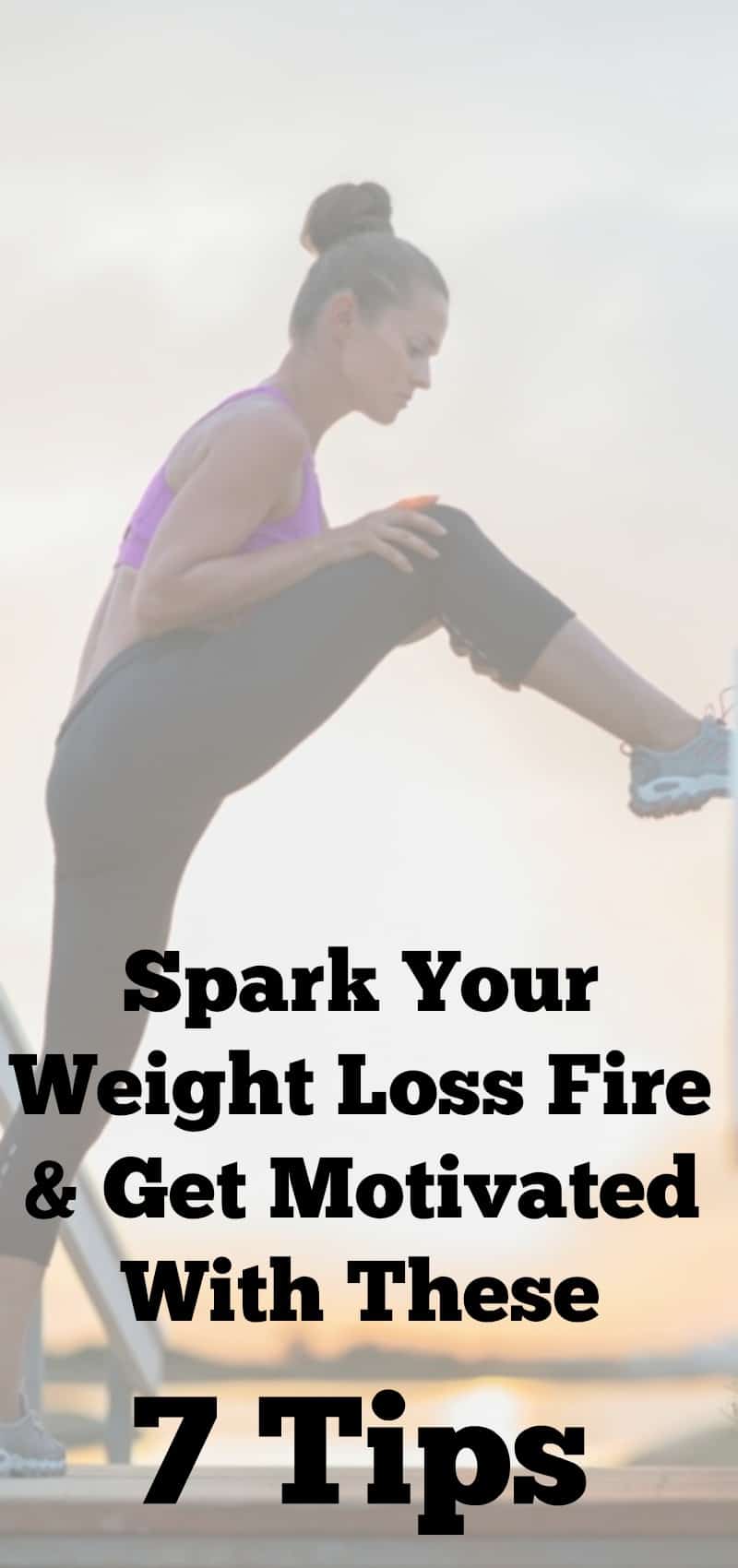 This post is by OYS writer Alexis from Trading Cardio for Cosmos. You can also find her on Facebook and Instagram sharing her awesome weight loss tips and motivation!! She's lost over 100lbs so she has lots to share!
---
One of the questions I get asked most frequently is "How do you stay MOTIVATED through your journey?"
Motivation comes in different forms – before and after photos, inspiring stories, a monthly goal, a Fitbit challenge, or even a desire to wear that dress in your closet again, run a mile without stopping, or simply change the direction your life is taking. At various stages in my two year weight loss journey I have employed all of them, depending on the situation.
#1. The "Everyone is in a Fitbit Challenge" motivation:
Our family all got into pedometers and exercise trackers at the same time, and since we're a family that appreciates healthy competition it was a matter of time before Fitbit challenges became a thing! I don't always want to participate, but I appreciate that my family and my boyfriend are there to push me to take more steps, and that's never a bad thing!
Here are some other helpful posts.
How to Pick a Fitbit That's Best For You
My Top 5 Favorite Features of My Fitbit
A Day in The Life of My Fitbit
A Beginner's Guide to Using Your Fitbit
#2. The "I Would Love to Wear That Dress Again" motivation:
When I first started losing weight I was a Size 20-22, though realistically I was probably closer to a Size 24-26. There was a cotton INC dress in my closet that was a Size XL and I remember thinking "If I could get back into that dress, I would feel good." I loved the dress, I felt pretty in the dress and if I could wear it, I would feel better about myself. So I tried it on every month through my weight loss and after about six months, IT FIT! And it was as cute as I remember, and I loved the sleeves and the length for six whole weeks until it was just too big and I had to give it up!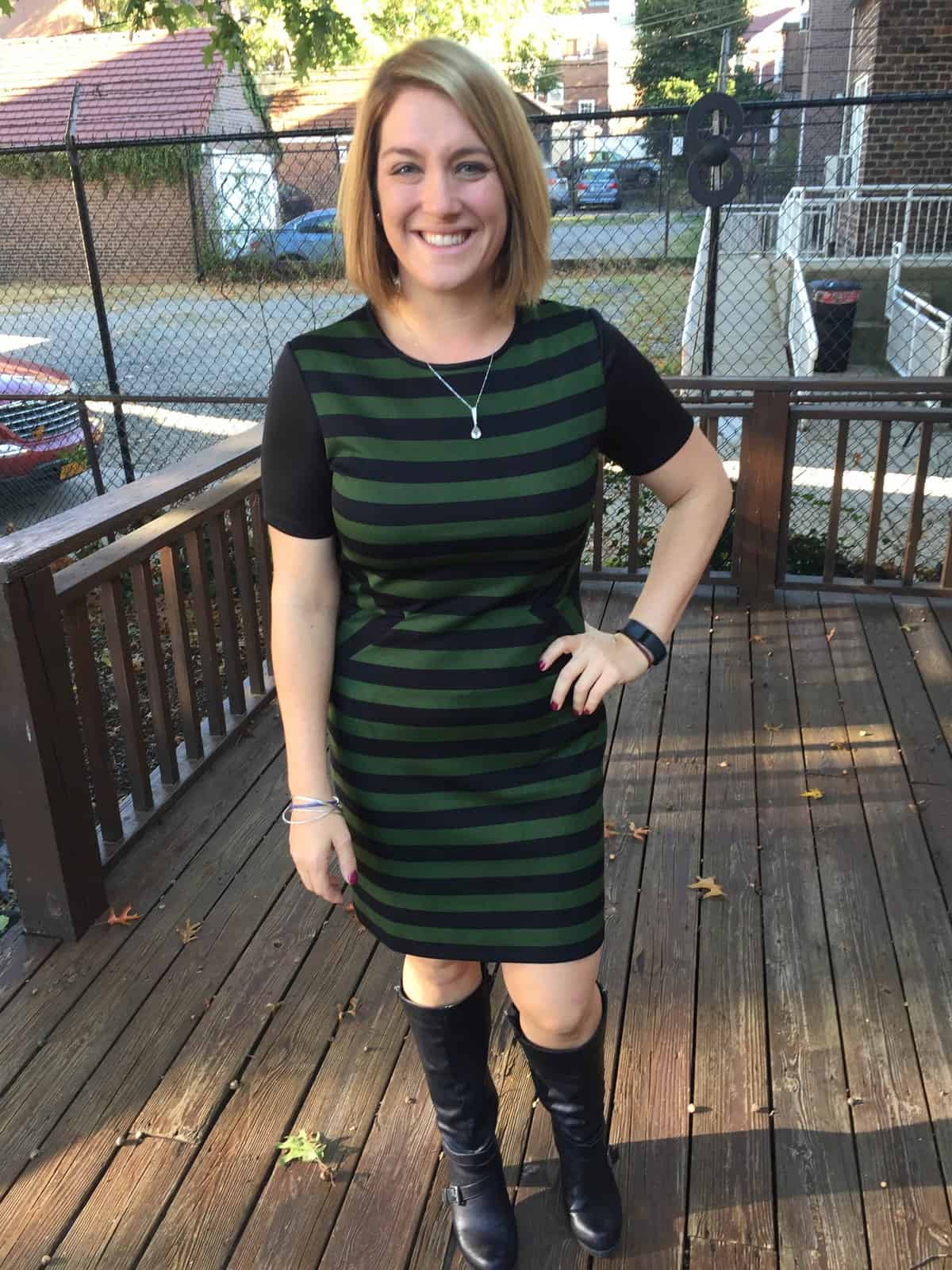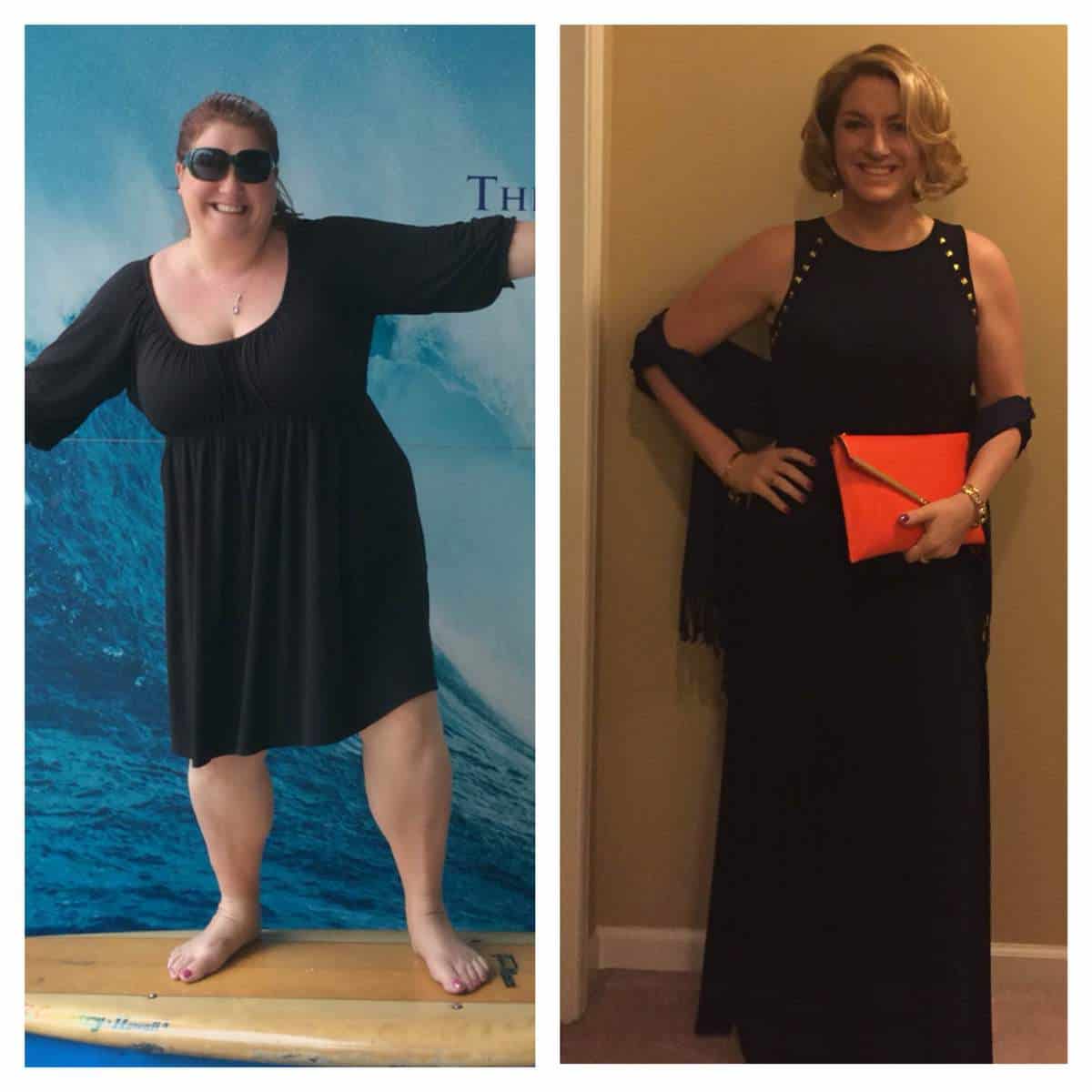 #3. The "If She Can Do It, So Can I" motivation
My blog Trading Cardio for Cosmos was created because I felt like I was having such a positive and uplifting experience and I wanted to share that with others who were struggling. Also, I started out at 280lbs I was able to lose more than -100lbs by learning moderation, portion control, the importance of self-care and how to exercise without hurting myself. I wanted to share that not as a "Look at me!" moment, but as a "I did this. It was hard, but I did it. So can you!"
I love seeing people from all walks of life, dealing with all kinds of situations, and are persevering through to healthier, happier selves. When I am looking to be inspired I love to read the success stories on Simple Nourished Living, listen to the podcasts on Half Size Me and even read the "Twenty Questions" feature on my blog "Trading Cardio for Cosmos!"
#4. The "I Have a Party/Class Reunion/Vacation Goal!" motivation
My friend Julie is laser focused right now because if she can continue to lose -1lb per week, she'll be at goal by 2017. How AWESOME is that?
But not everyone is quite as far along as Julie, which is why many of us choose to focus on short term goals like "I want to wear this Halloween costume," or "I want to wear a swimsuit and feel comfortable on vacation," or "I would like to drop a pant size before my class reunion."
These are GREAT short-term goals because they encourage us to really commit to healthy decisions and lots of physical activity.
A word of caution here: Losing more than 1-1.5lbs per week is considered unsafe and unhealthy, and is often not sustainable long-term. Pick a goal that allows you the lose weight more slowly, so you can keep it off longer!
A quick note from Tammy… There's nothing better than looking and feeling amazing at your 20 year high school reunion. This was me trying on the dress I wore. It was a size small and I felt amazing.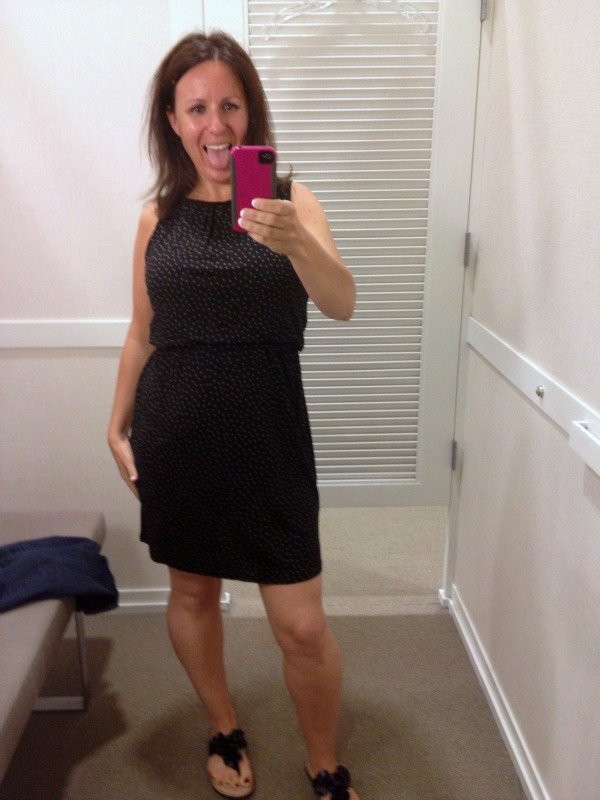 #5. The "I Want to Run a Mile Without Stopping" motivation
This motivation is also known as the "Wow, I need to move my booty," motivation or the "I know when I exercise I feel better, so I need to exercise" motivation.
This motivation is not a "weight goal" per se, but a challenge to one's self. I challenged all of my private coaching clients to an exercise goal for the month of October. In New York State schools, 65 is a passing grade. So I challenged my clients to "pass the month" by exercising at least 2/3 of the month, aka 21 days, for at least 45 minutes each day.
I always encourage anyone starting an exercise regimen to consult their doctor and make sure they're healthy enough for physical activity. I also encourage you to start small and start slow, building time, distance and intensity in small incremental steps!
#6 The "Before and After Photos" motivation.
Every once in awhile I need to remind myself of what I'm working towards and that it truly is possible to complete my journey, and the best way for me to do that is to check out "before & after" and "before & during" photos of others who are successfully navigating their journey. I love to search photos on the Weight Watchers Connect feature on their app, but if you're not a WW member you can still search Facebook and Instagram for inspiration using hashtags like #transformationtuesday, #beforeandafter, #beforeandduring or even #weightlosstransformation!
Before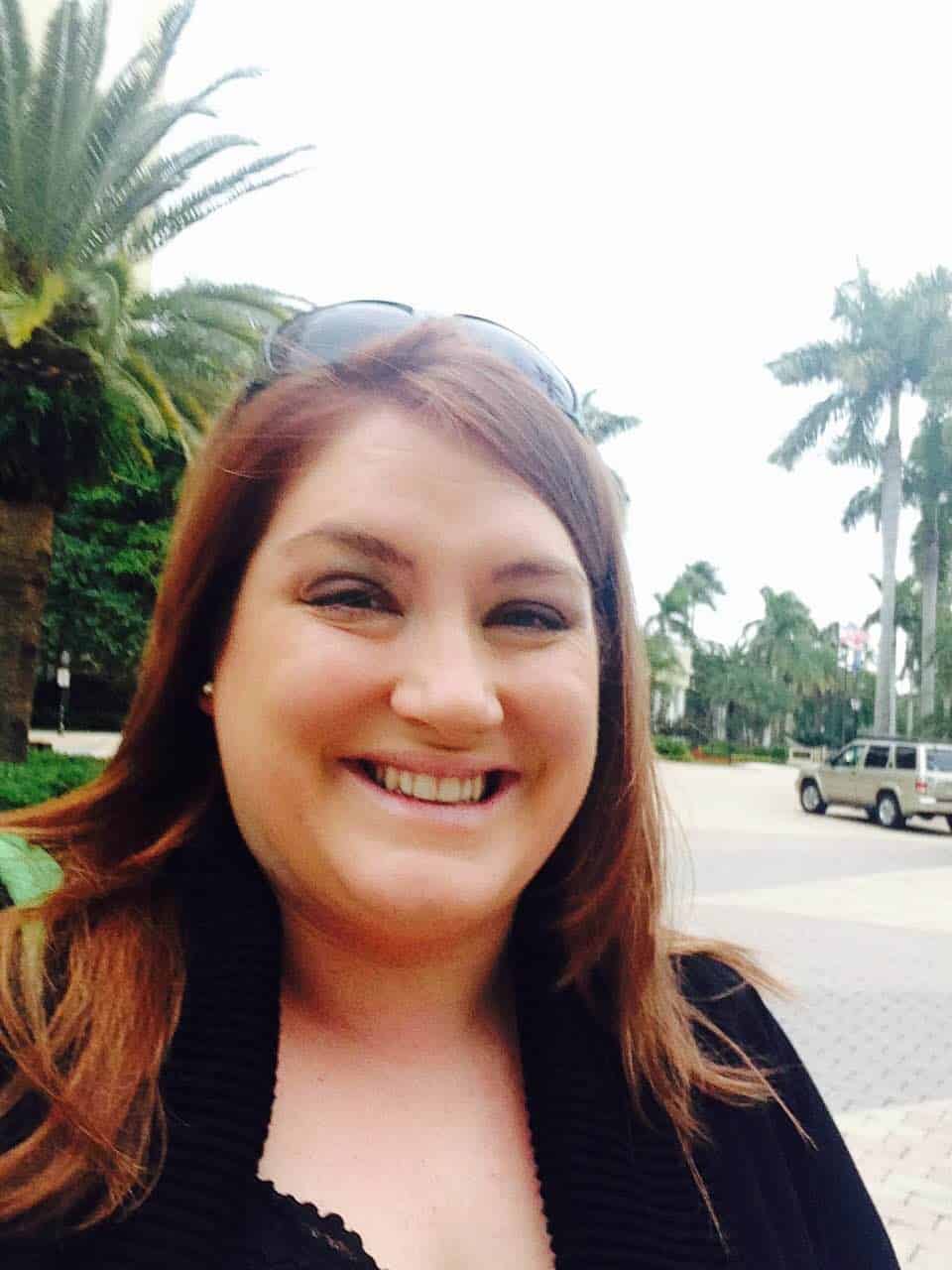 After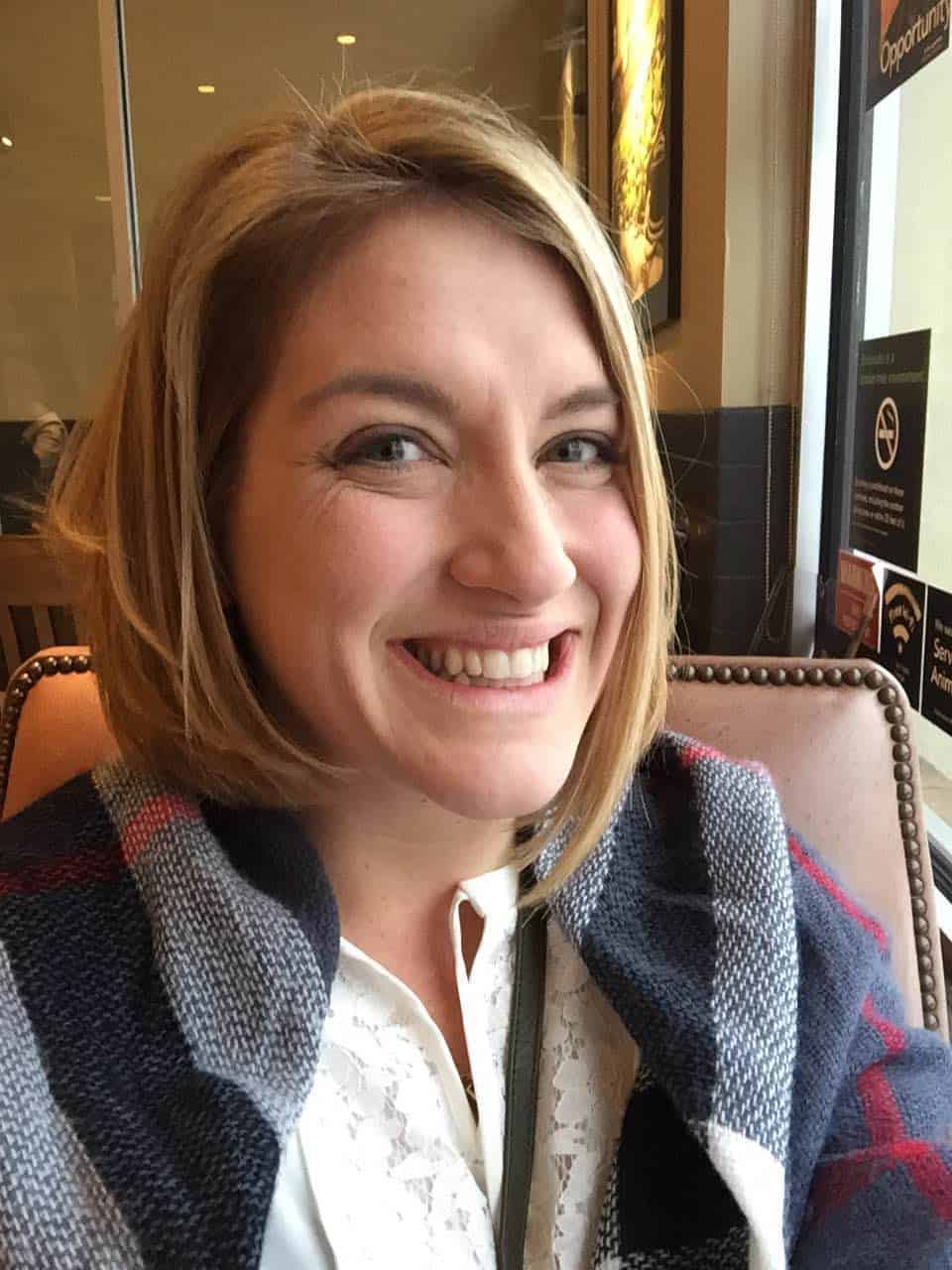 #7. The "I Need to Change My Life" motivation
Possibly the most emotional of all motivations, this motivation is INTENSELY personal to you and what matters most to you. I was, quite simply, fat and sick and tired. I needed to evaluate not only where my life was but also where it was going, and as painful as that was, it enabled me to see that I really didn't like who I was and I was afraid I wasn't going to live long enough to see the life I wanted.
No one likes to look and themselves and say "Wow, I hate the way I look," or "I don't feel good about myself or my behavior," or to say "I'm unhappy," but in that moment we recognize where we are in our life and that frees us to make an honest plan with how we can improve moving forward.
What do you think? How do you motivate yourself throughout your weight loss journey?
---
Do you need some more motivation? Check out other posts by Alexis. Or check out Tammy's Ebook Organize Yourself Skinny if you are ready to start your weight loss journey.