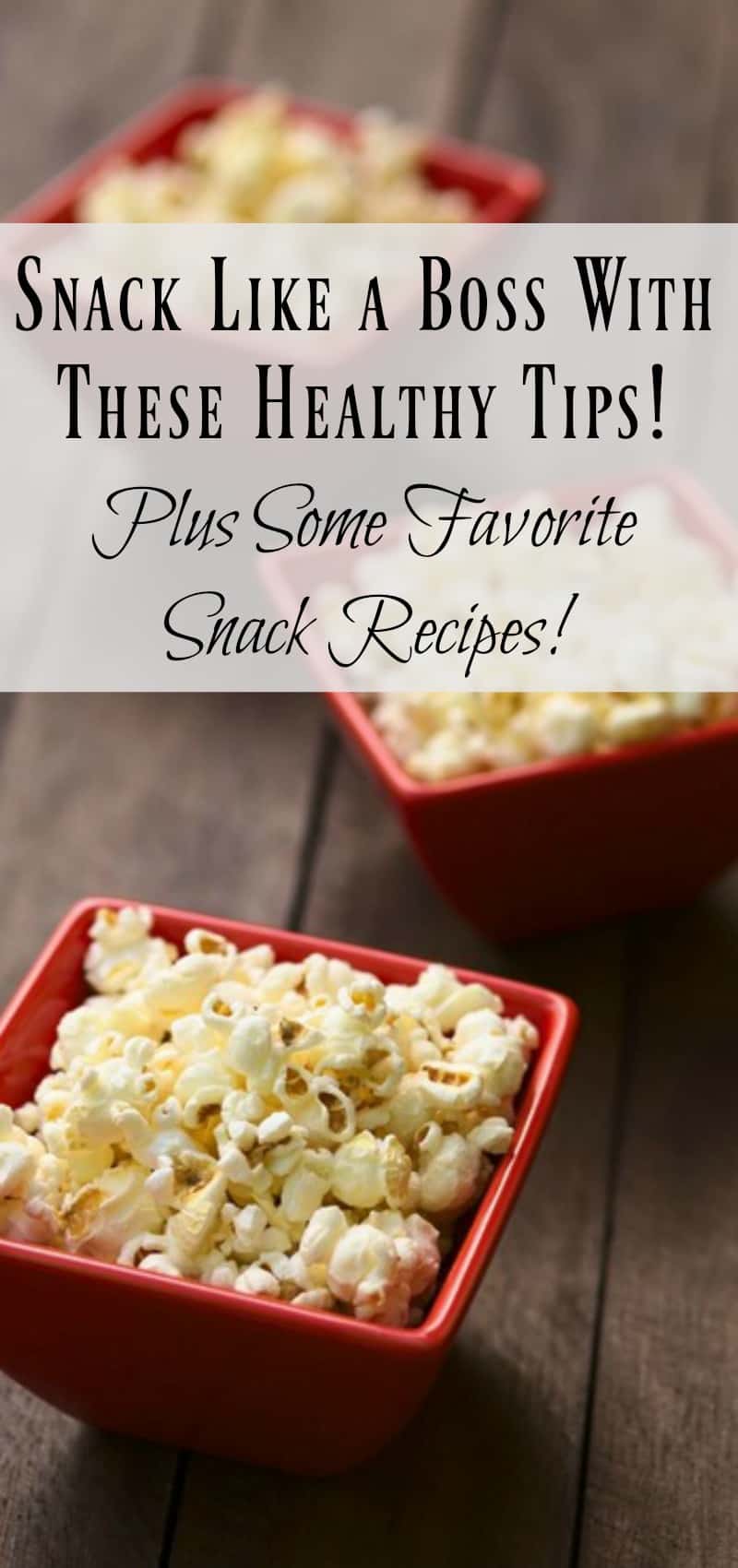 We live in a snacky world. Food is everywhere anytime you want it. We are bombarded by vending machines, candy displays, and snack aisles. It's not the idea of snacking that's bad, it's just the types of snacks we are eating. I am all for enjoying food, especially foods you really love. But it's time to think about changing the way you snack just a little bit. I know that change can be scary, but it can also be good. Remember, new foods take some getting used to, but you have to keep trying. Also, you can certainly go back to the real deal when you really want it, but the goal is get your body to the point where it doesn't want it anymore. Can you imagine craving healthy food? Yes, it can happen! So I am going to talk about three popular snack foods, and how you can take steps to make them a little bit healthier.
Popcorn
This is definitely number one on my list. I loooooove popcorn. It's salty and crunchy, and just plain yummy. But all popcorn is not created equal. Are you still buying microwave bags of popcorn? Please say no! If you are, it's time to stop. They are so full of chemicals and artificial ingredients, which we don't want to put in our bodies. I haven't eaten microwave popcorn in years, and I don't miss it at all. I know they make some scrumptious flavors, like movie theater butter, but it's time to make your popcorn choice a little more sophisticated. First step, is to move to pre-popped bagged popcorn. My favorite is Boom Chicka Pop. The ingredients are natural and simple, like oil and salt. When I need some real popcorn, I dive into this bag. The best part is it's whole grain and only 35 calories per cup. I can eat 3 cups and still be around 100 calories. Now, there is oil and salt added here, so there's still a better way to snack on popcorn. Make your own with an air popper. Just pure kernels popped in air. Plain. Ever tried it? Give it a few chances. It's plain, I know, but you might get used to it. If not, try adding a little bit of Parmesan cheese sprinkled on top. Or adding your own butter until you can slowly cut back to using a very little bit or even none. This will still be better than the microwave bags.
Here are some healthy popcorn recipes for you to try out:
15 Best Healthy Popcorn Recipes compiled by Leelalicious
Garlic Parmesan Stovetop Popcorn
Potato Chips
I really haven't eaten potato chips in so long. We don't buy them or keep them in the house. If they are out at a party, I can find so many other things to snack on that are way more interesting and healthy than potato chips. If you love the crunch and saltiness of a good old potato chip, you should think about ways to get those flavors in a more healthful way. You probably know that potato chips are fried, and full of calories and fat, not to mention high in sodium. First step to healthifying is to go to baked potato chips. You will notice right away that they are drier than your regular chips, because they aren't fried in oil. The taste might take some getting used to, but you will still get the satisfying crunch. And definitely buy snack sized bags or portion out a big bag right away so you only eat one serving. Your next more daring step is to try something like bean or lentil chips. These are still going to be crunchy and salty, but you will get some added protein and fiber here from the beans. You will still need to watch your portions to keep calories in check though.
Here are some great potato chip alternatives.
Parmesan Ranch Roasted Chickpeas
Pumpkin Spice Roasted Chickpeas
Sea Salt and Garlic Kale Chips
Parmesan Garlic Sweet Potato Chips
Candy
Whether it's sour candy, gummy candy, or anything else, people love the sweetness of candy. It's easy to overdo it. Sugar is one of those things that you can truly train your body to do without. You can get to the point where eating sugary foods will actually make you feel sick. This is good, because then you won't want to do it as much. It takes time, but it's worth it. Sugar makes you feel good at first, but then you crash and feel sluggish and unfocused. Not a very good snack. So let's use good old Smarties as an example. The nice thing about Smarties is that they come in those individually wrapped rolls, but if you eat 5 of those rolls, you are entering sugar overload. Smarties are made of just sugar and artificial ingredients. Not the best way to get your sweet fix. Your first step to healthifying is to eat some dried fruit. Dried fruit has more sugar than fresh fruit, so you will still get that tangy, sweetness you get from Smarties. Portion out some dried cranberries, apples, apricots, kiwi, whatever you like. If it's a fruit, you can probably get it dried. So this is a better choice than candy, but we're still talking about more sugar than you want here. Your most healthy option is going to be fresh fruit. That's right…get your sweet tooth taken care of with fresh berries, melon, mangoes, pineapple, pears. Fruit is full of fiber and nutrients that will give you a real energy push without the crash. A pack of Smarties every now and then is ok, but try to stick to fruit more often. You will be surprised at how satisfying it can be.
Here's some recipe to curb your sweet tooth craving/
Homemade Cashew Cookie Larabars
Here's a huge list of make-ahead snack recipes Tammy put together. No matter what your snack craving you will find a healthy alternative here. Read, save, and pin the post here.