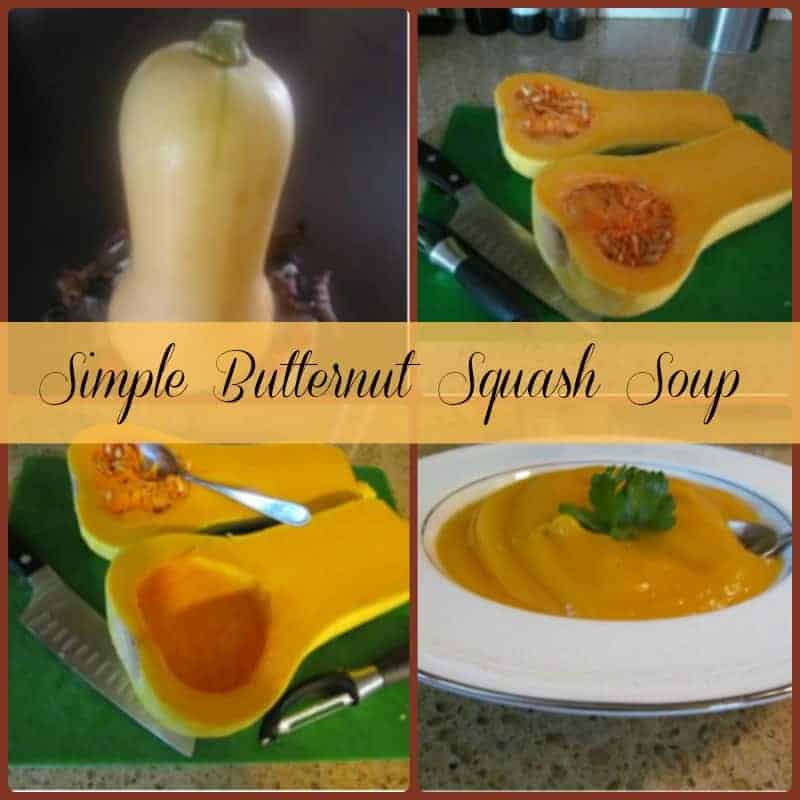 Autumn is coming and it's time to get into the soup-making mood! I love to make big batches of soup to freeze and use for quick meals. I used to think making soup was this incredibly involved process that scared me into eating sodium-laden canned soup. Now I know how easy it is, and how much healthier it is to make your own.
First, I would like to talk about squash. Growing up, we did have a vegetable garden with tomatoes, corn, broccoli, and green beans, but most of our winter meals included canned vegetables. Yes, those sad-looking, limp, pale green string beans. Our vegetable staples were green beans, corn, carrots and lots of potatoes. I don't ever recall eating squash as a child, let alone knowing that it was an edible vegetable. It wasn't until my early 20s when I was living on my own that I discovered the joys of squash. It started with pureed acorn squash, which is a great fall side dish. Then I tried out spaghetti squash and fell in love. Seriously, you have to try it…just a little olive oil, salt and pepper, roasted in the oven, and topped with a little Parmesan cheese…out of this world! But today I am talking about butternut squash and how it makes a beautiful soup.
The one downside to squash is peeling and cutting it because it can be a little tough, but it is worth it. If you want to save time and frustration, grocery stores do sell containers of pre-cut squash, but I just make my husband do it! Once you get past the peeling and chopping, this soup is so simple it almost makes itself. There is one kitchen appliance that really makes this soup easier to make, and that is an immersion blender, which really aren't that expensive. If you don't have one, you can transfer the ingredients to a blender or food processor, which can be a bit of a pain. With the immersion blender, you leave everything right in the pot, and blend it up! Honestly, this soup tastes like it should be so bad for you, when in fact it is just the opposite. The squash itself has such a creamy, buttery, rich-tasting flavor that you don't need to add any heavy cream. The few other ingredients just enhance the flavor a bit.
This soup freezes well in an air-tight container for no more than a couple months. I love to take this soup to work to eat with my lunch. It is so filling that sometimes it's all I eat for lunch! It also makes a nice accompaniment to dinners during the cold winter season. Lastly and most importantly, it is kid-friendly. Yes, my daughter loves this soup, and I love that she is devouring vegetables. Give it a try and let me know what you think!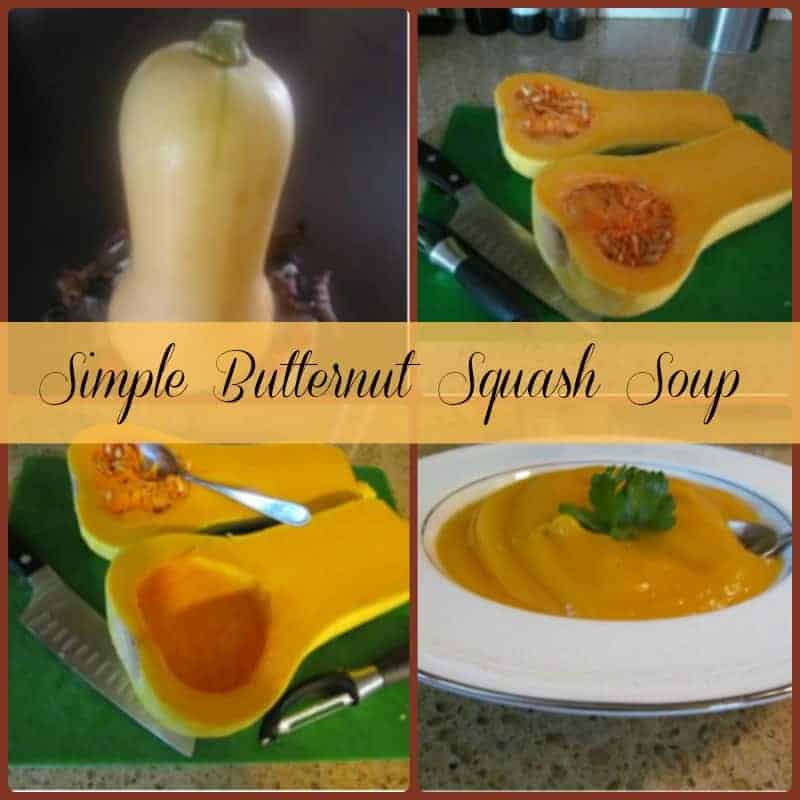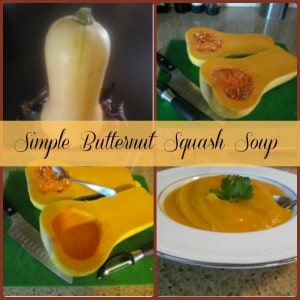 Ingredients
1

T.

butter

1

medium onion

chopped

1

medium butternut squash

peeled and chopped

1 1/2

cartons low-sodium

fat-free chicken broth (Each carton is 32 oz. You may need to add more or less broth depending on how small or large your squash is.)

salt and pepper

to taste

fresh parsley

chopped
Instructions
Melt the butter in a soup pot over medium heat. Add the chopped onion and sauté for 5 minutes.

Add the butternut squash and chicken broth. Bring to a boil, then lower the heat and simmer for 30 minutes, or until the squash is soft.

Blend with an immersion blender (or food processor or blender) until completely smooth. Stir in salt and pepper to taste.

Serve in a bowl topped with fresh parsley.
Notes
Make Ahead Instructions
This soup can be made ahead of time and frozen into individual containers. Reheat on stove or in microwave.