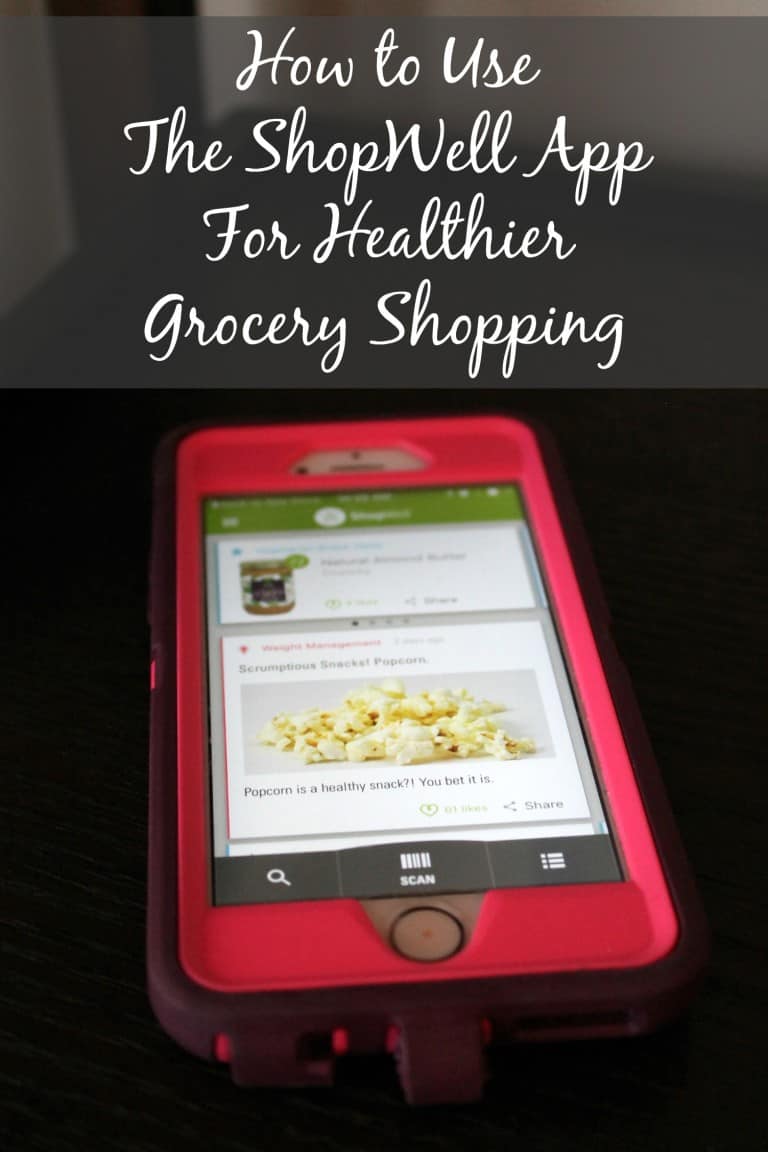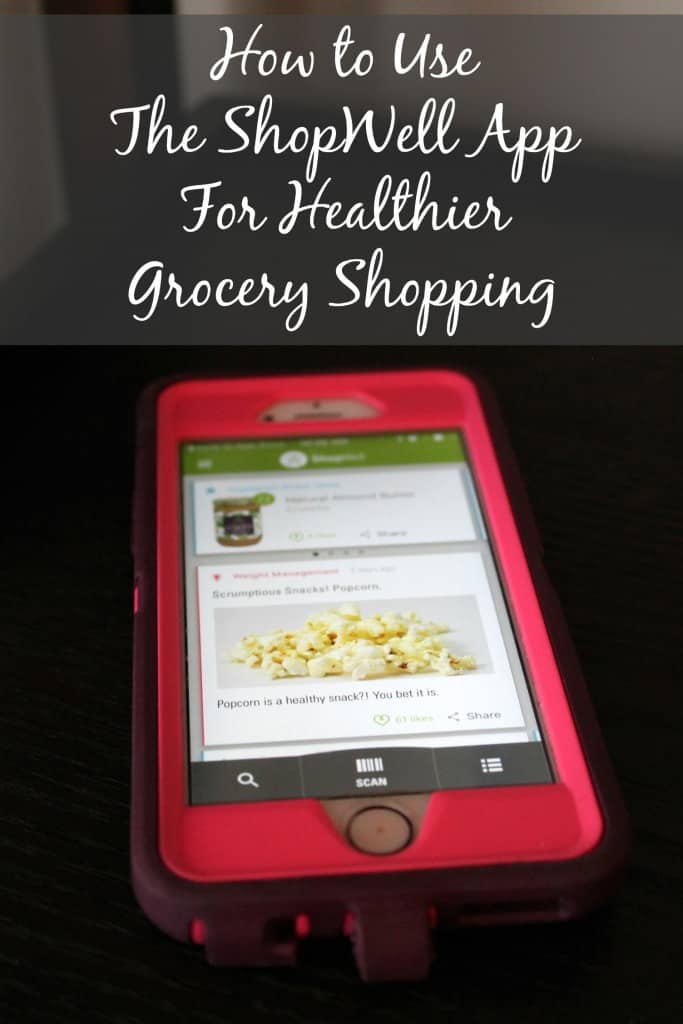 We are all looking for ways to make our lives easier, especially when it comes to living a healthy life. Anything that can help organize our crazy busy lives is a plus in my book. This is where grocery shopping apps come in. The app I am reviewing for you today is so cool and easy to use. I know you will find it useful too.
ShopWell is an app that allows you to scan food labels to help you find the best options for weight loss, a healthy diet, managing certain health conditions, and even for food allergies. The genius of this app is that it will even suggest better alternatives for you, and tell you where the items are sold near you and for how much. Are you loving this already??!?!?
ShopWell is a free app download. Once you have it installed, it will ask you for some basic info to set up your profile. It is important to be as specific as you can here so that the app can really work for you. So first it will ask for your name, age, and gender.
Next, it will ask you to indicate any foods you want to avoid. The list includes gluten, peanuts, soy, sesame, wheat, tree nuts, corn, and sulfites. I don't eat anything with soy in it (or at least I thought I didn't), so I put that in.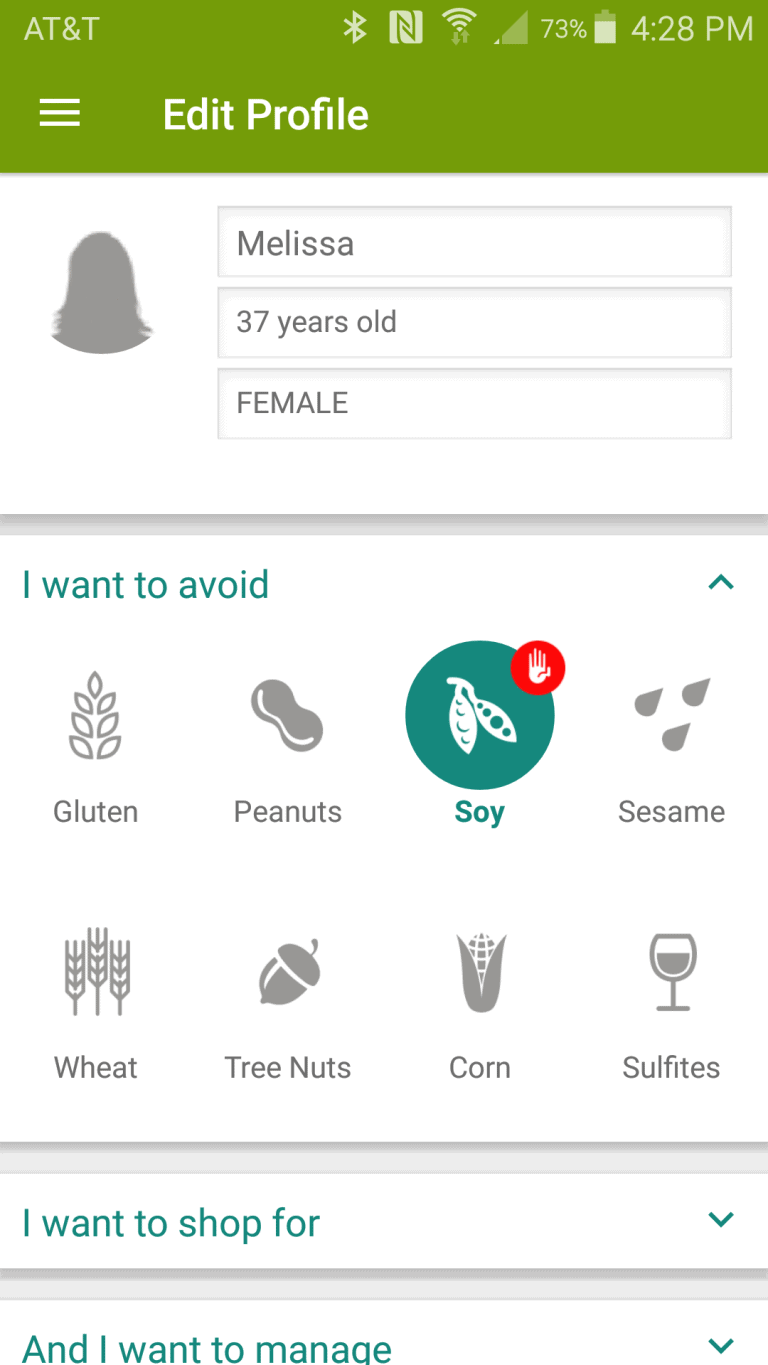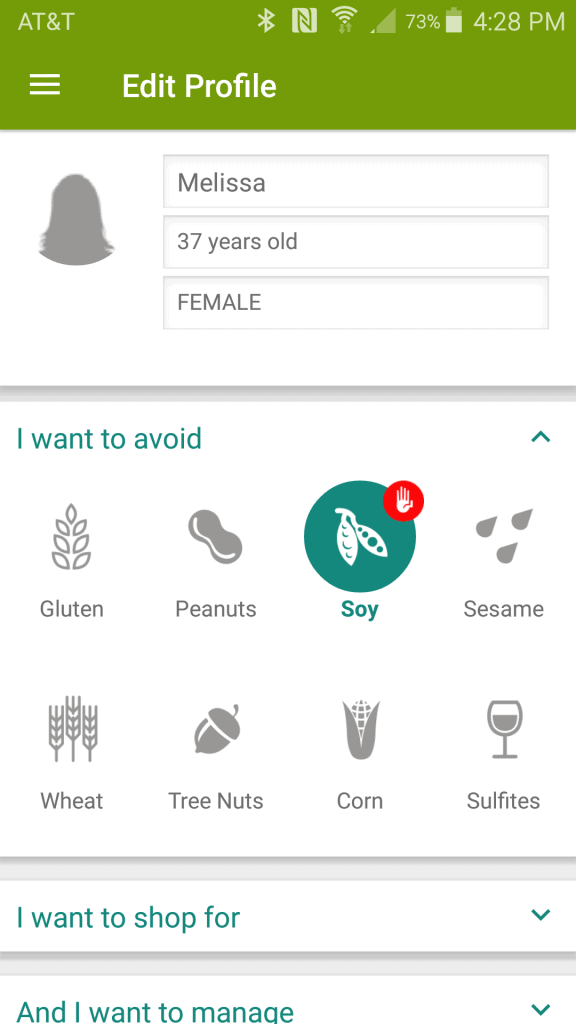 Now it's time to tell the app what kind of grocery shopping you want to do. You can select from general health, heart healthy, athletic training, weight management, digestive health, vegetarian or vegan, or healthy pregnancy. You can pick more than one.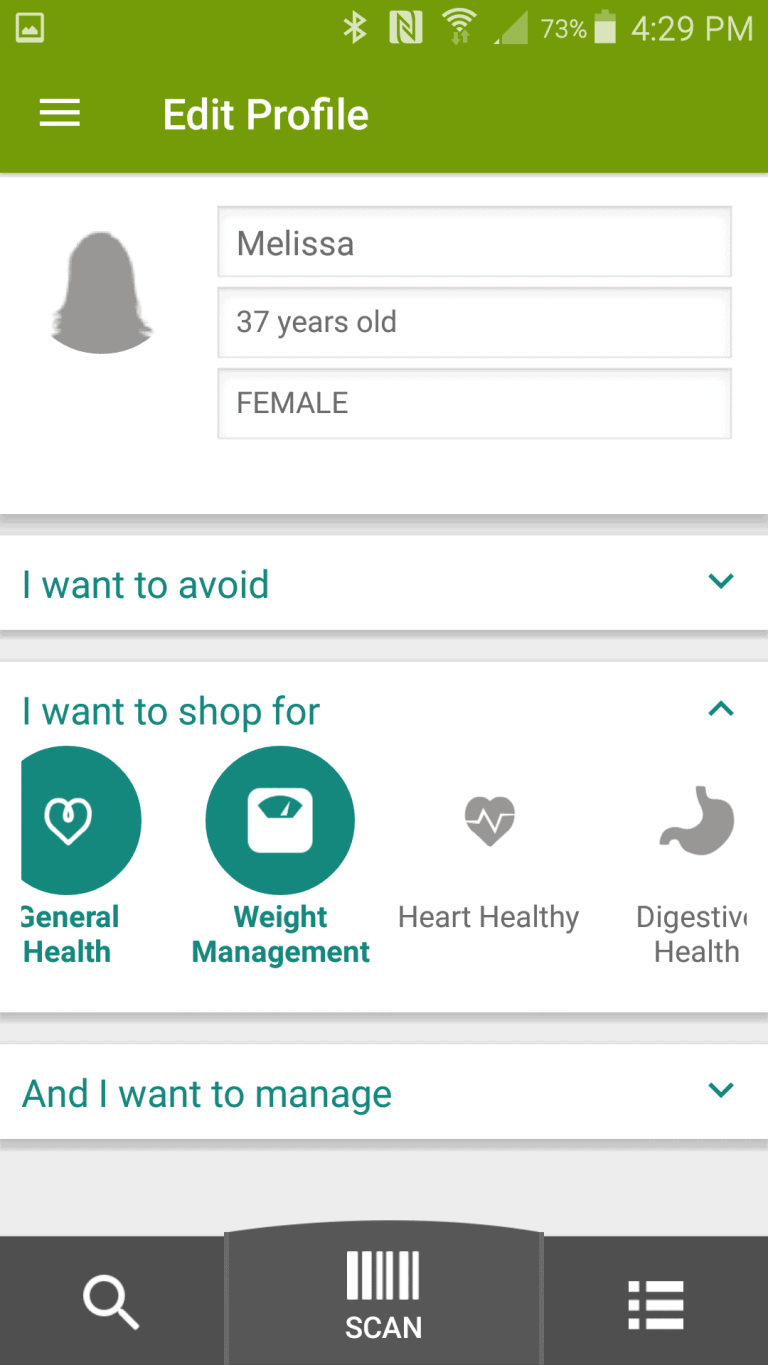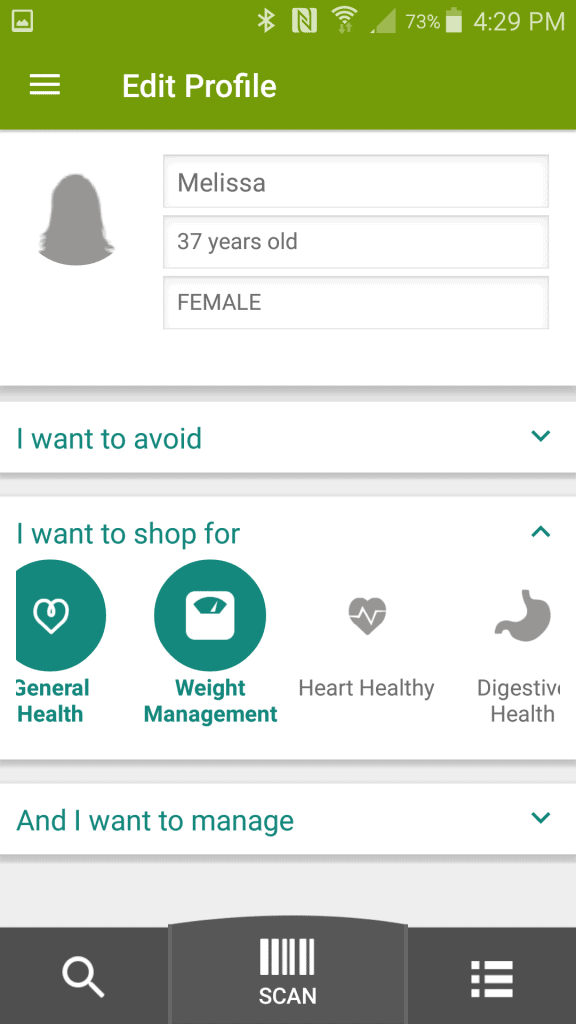 Finally, the app would like to know if there are any health conditions you are currently trying to manage, such as prediabetes, type 1 or type 2 diabetes, high blood pressure, high cholesterol, osteoporosis, anemia, or the low FODMAP diet.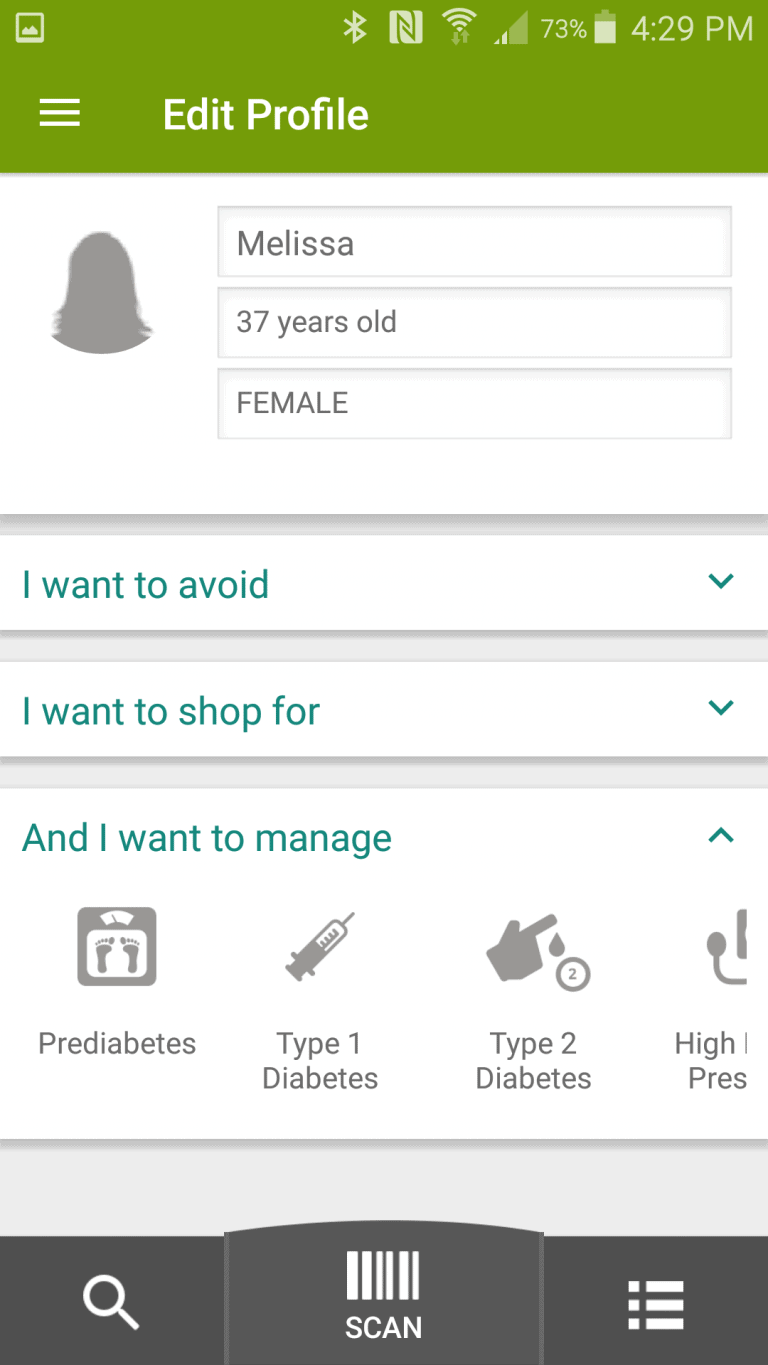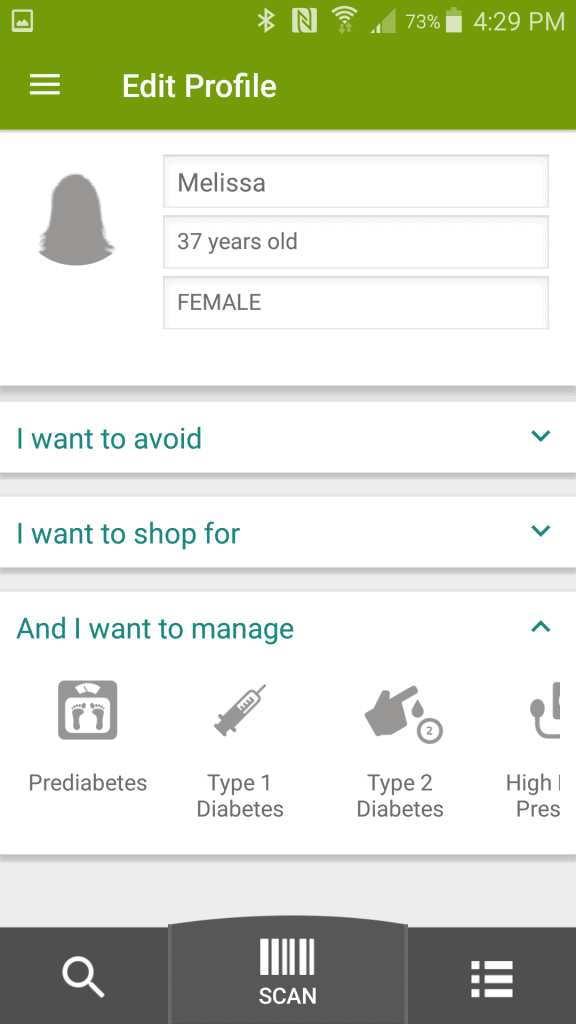 Once you have all of your information imported, you can put the app to work. I scanned my favorite whole wheat bread from Wegmans that I have been eating forever. Guess what? There's soy in it! I never knew. So I asked the app to suggest some similar breads that don't have soy in it, and it gave me lots of options, including where to buy them and their cost. Love it! This saves me the time of having to read a bunch of food labels and trying to figure out what I should buy.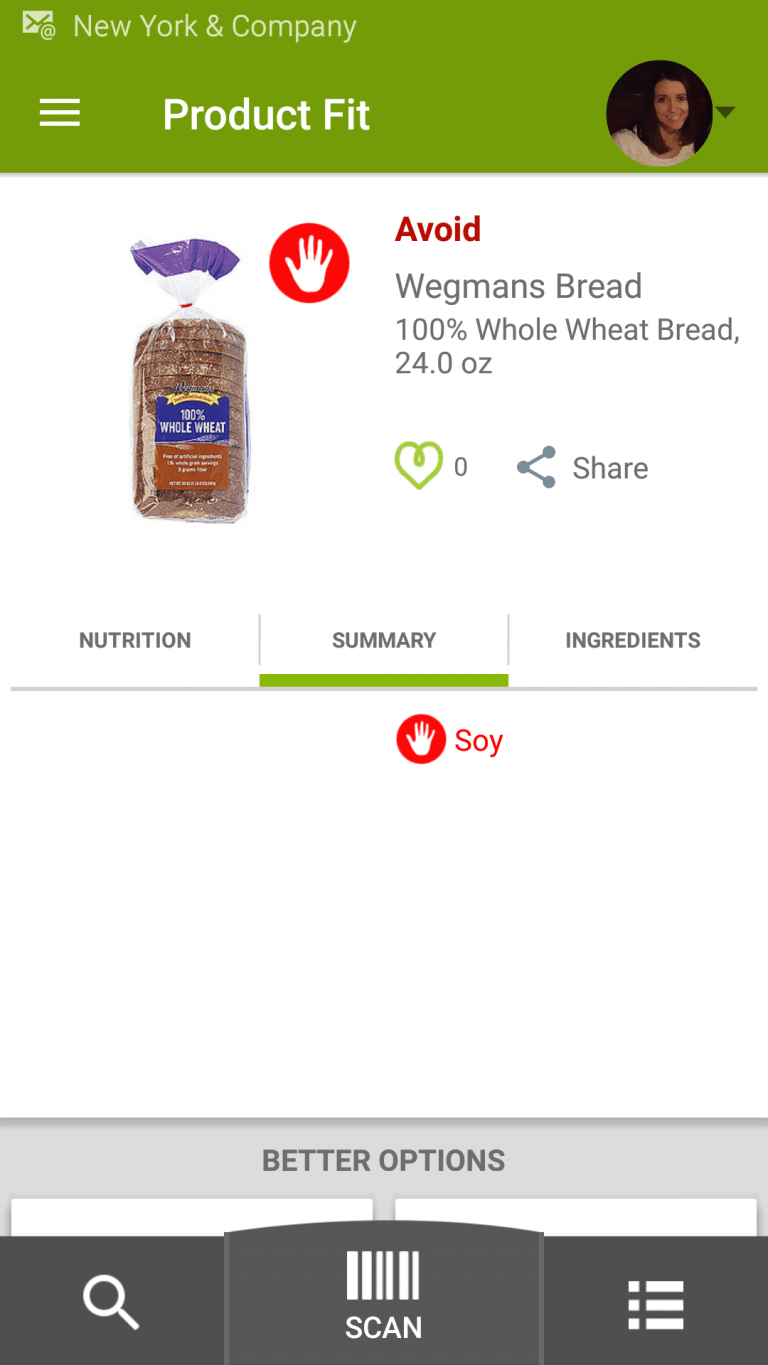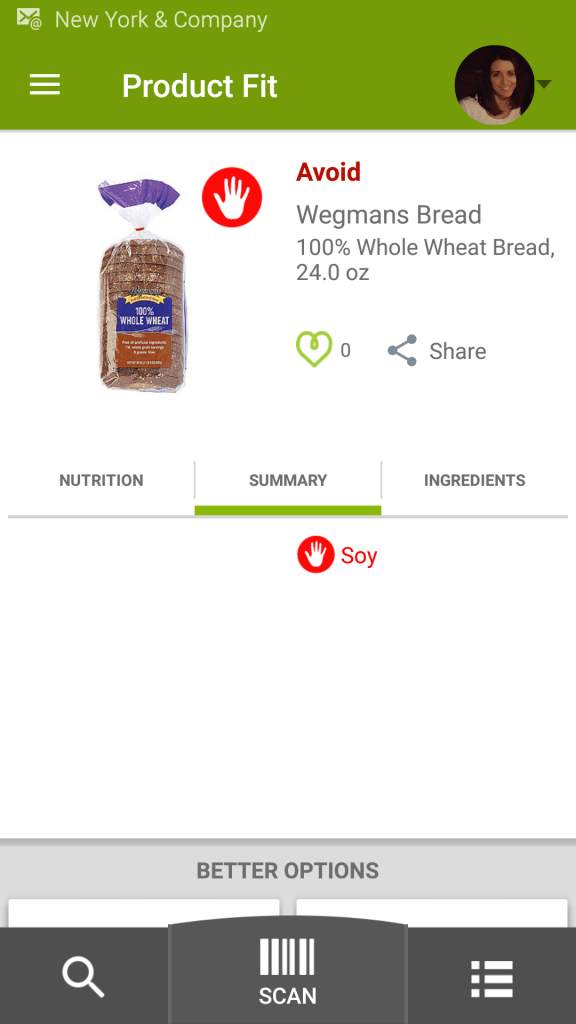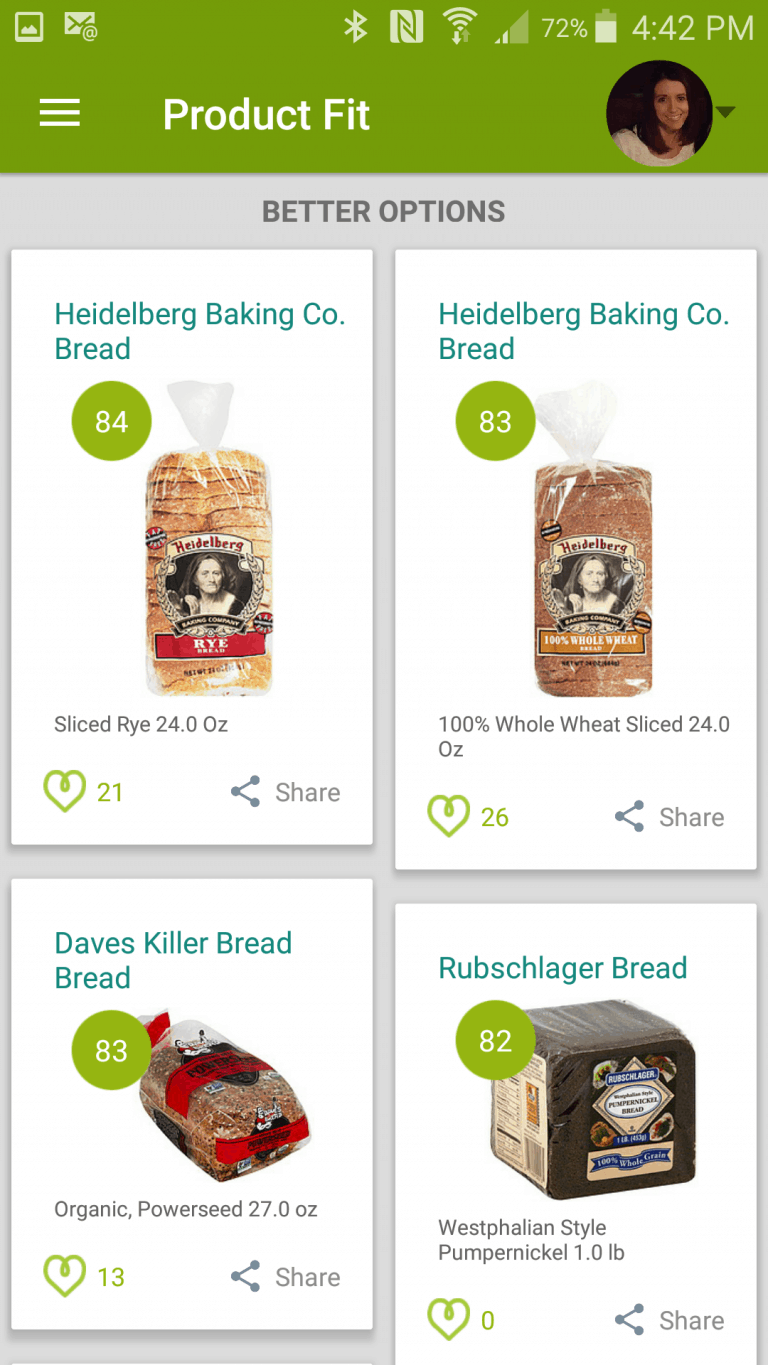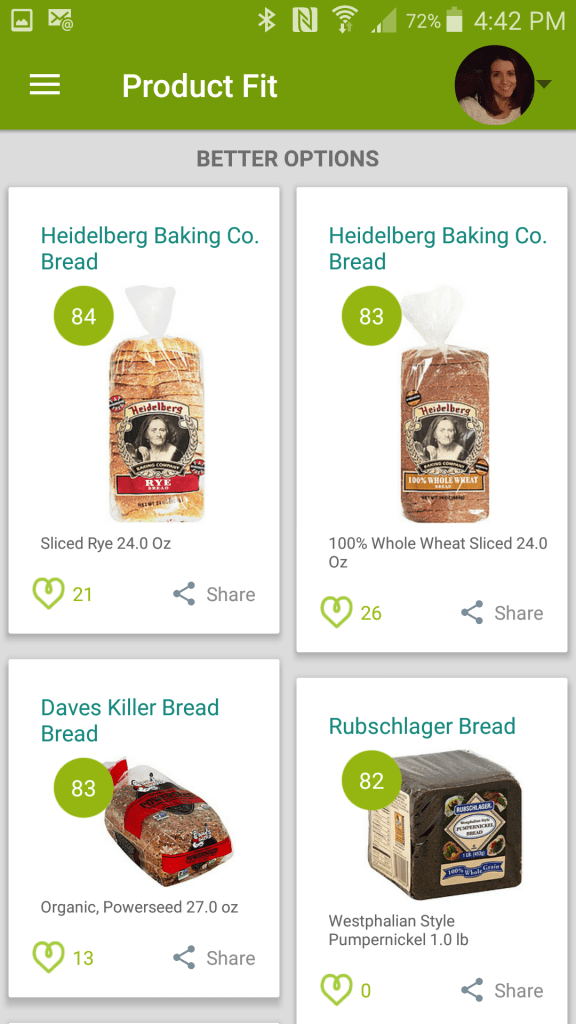 Next, I scanned one of my favorite cereals, plain shredded wheat. This is a good match for me. The app provides the ingredients and nutrition information. Even though it is a good food for me, the app still offers alternatives, which is great to give my diet some variety.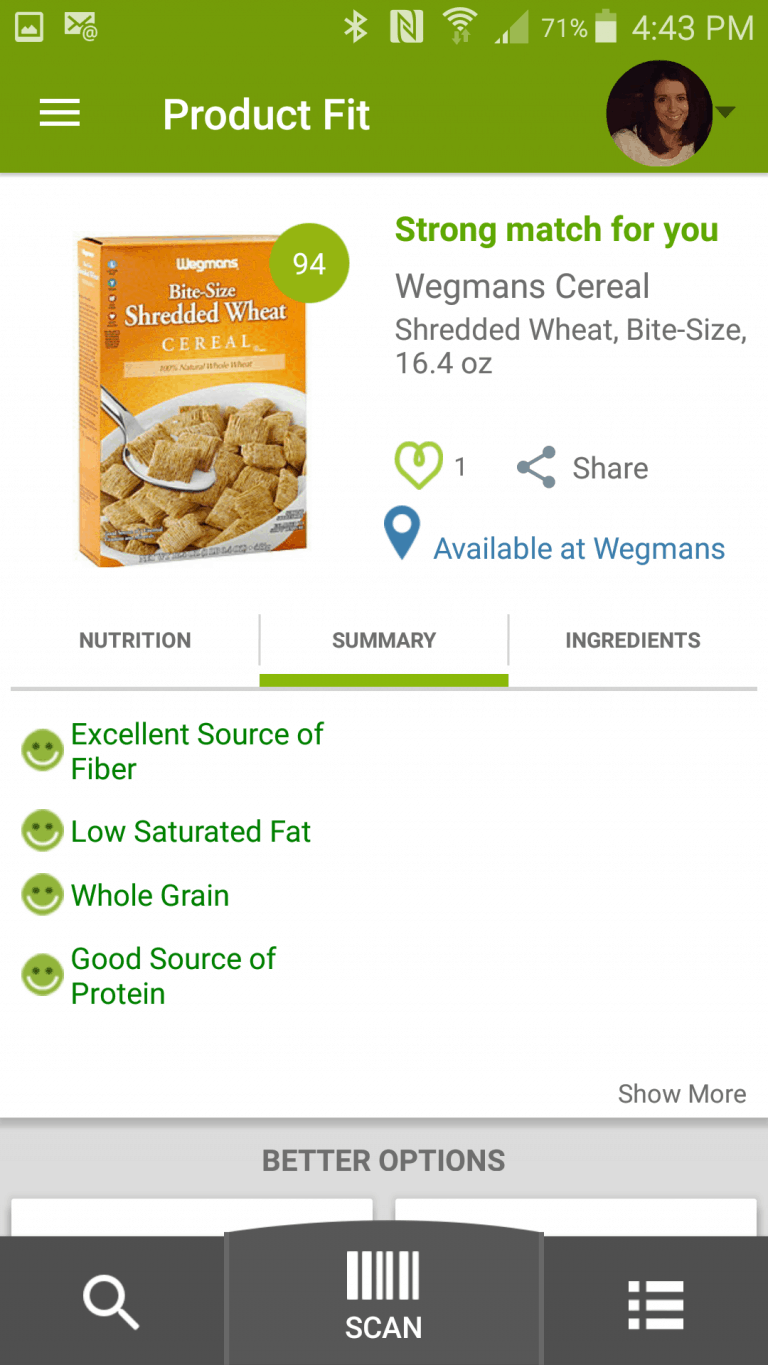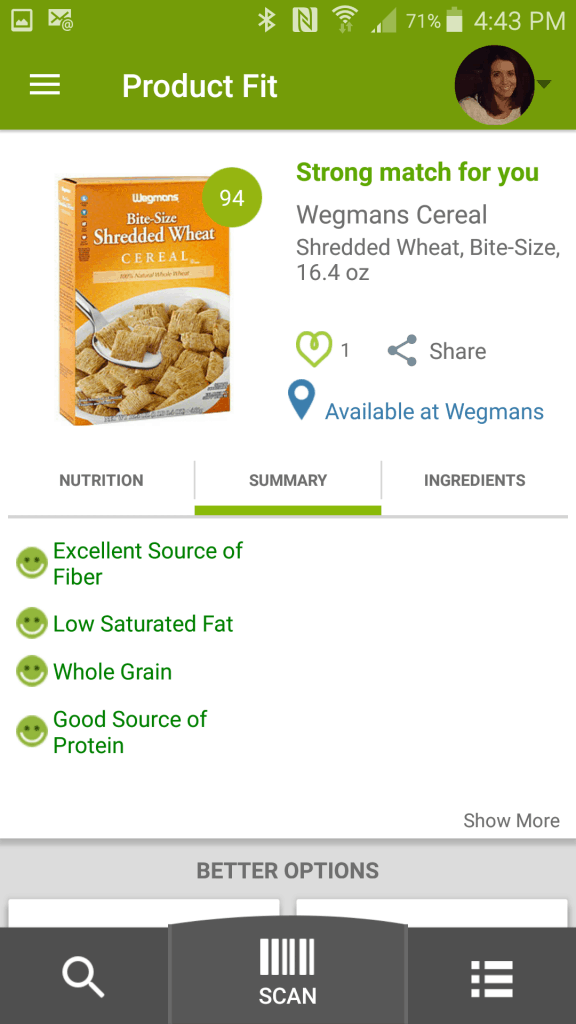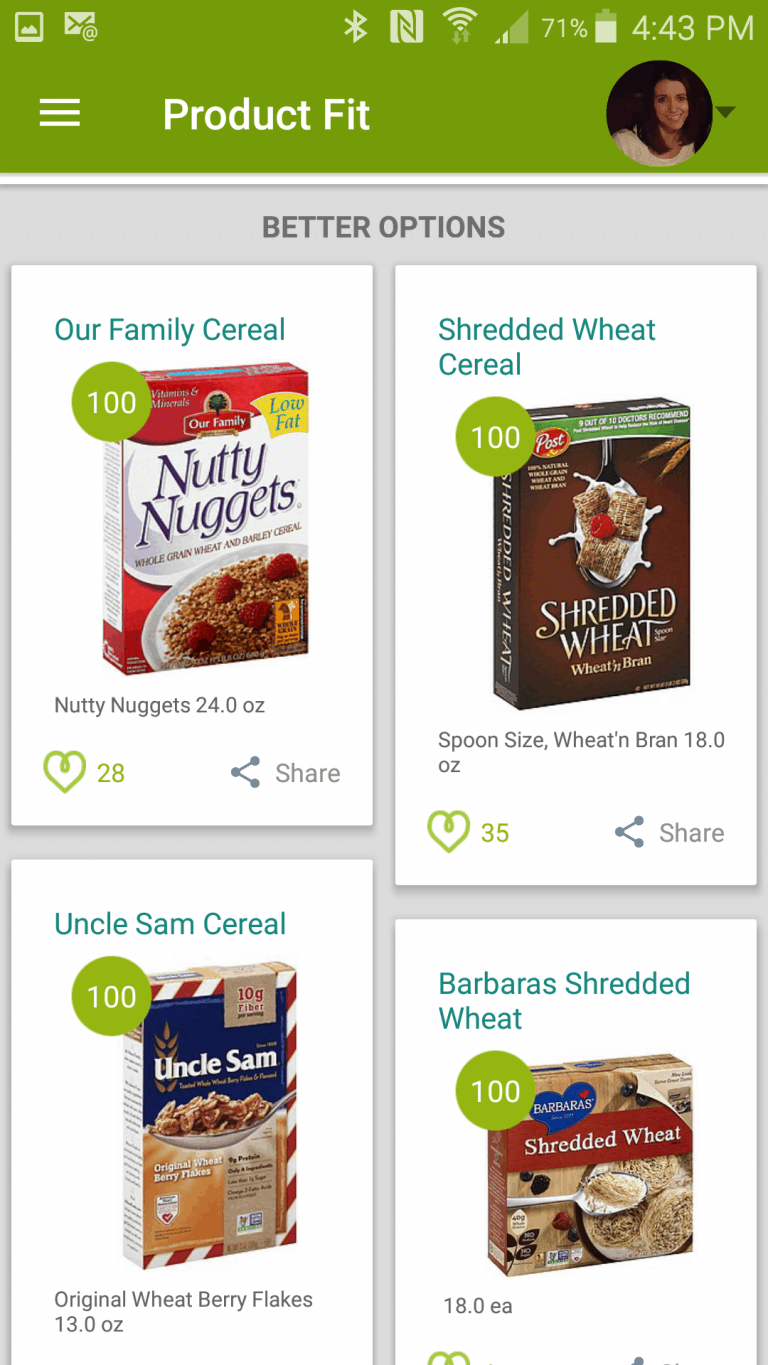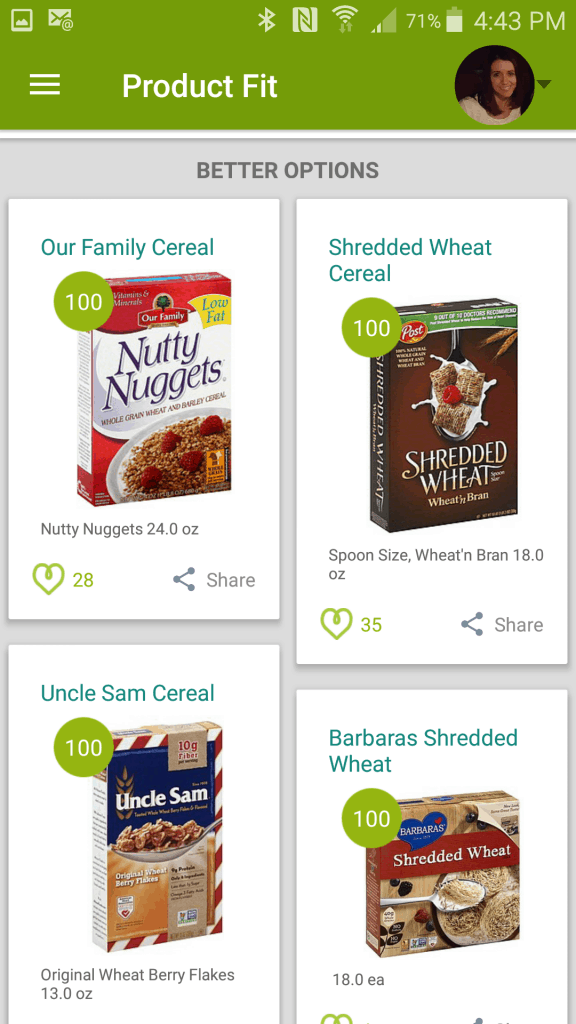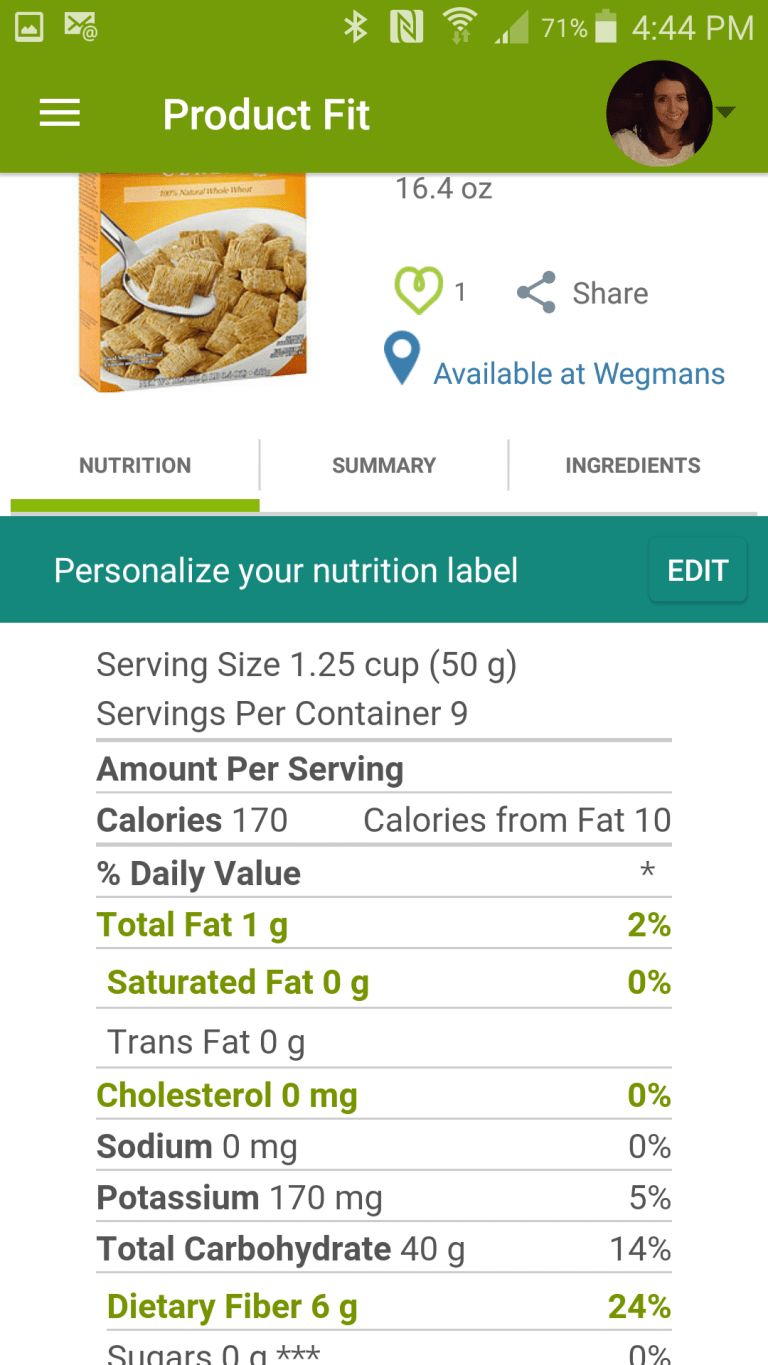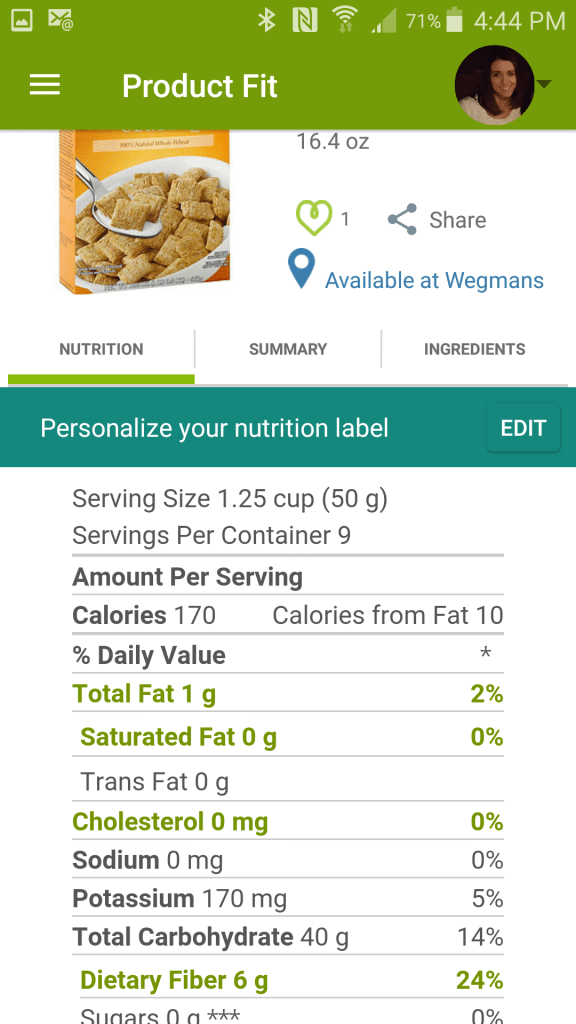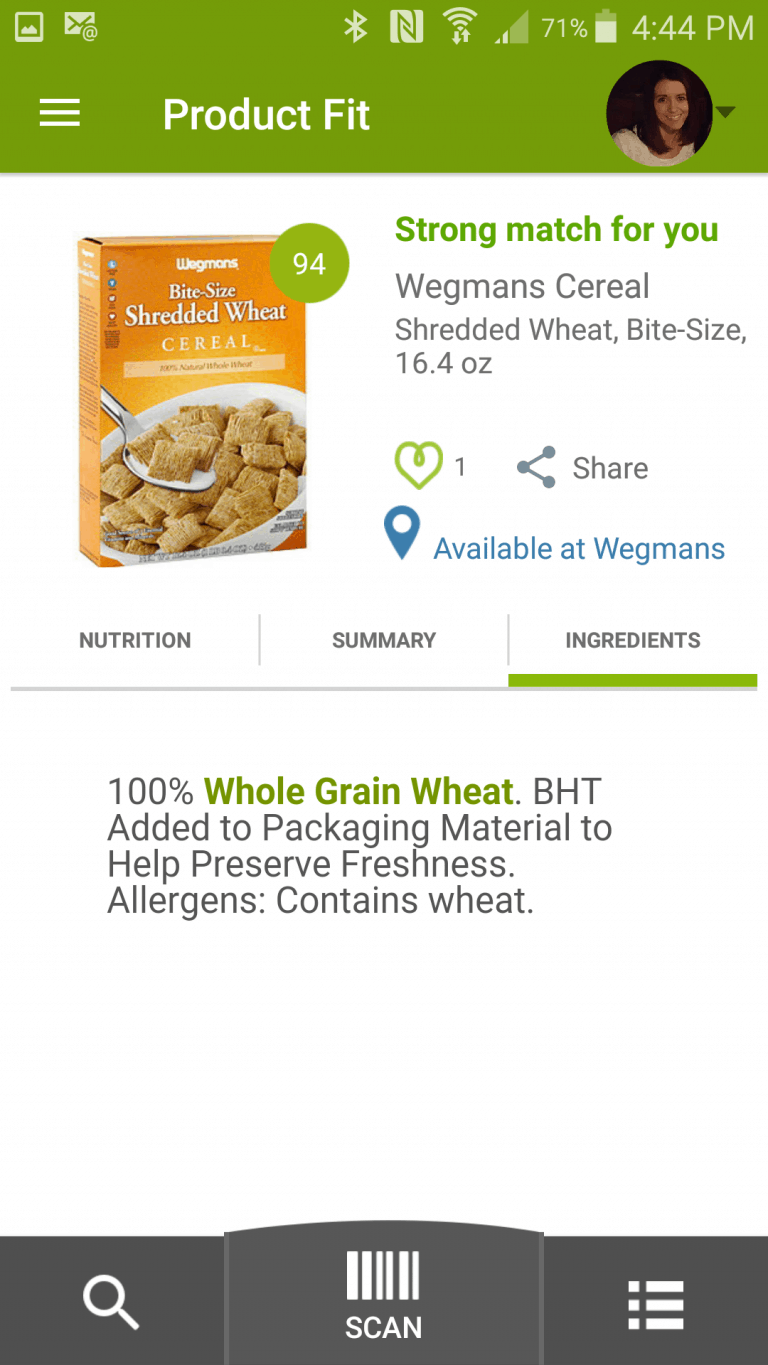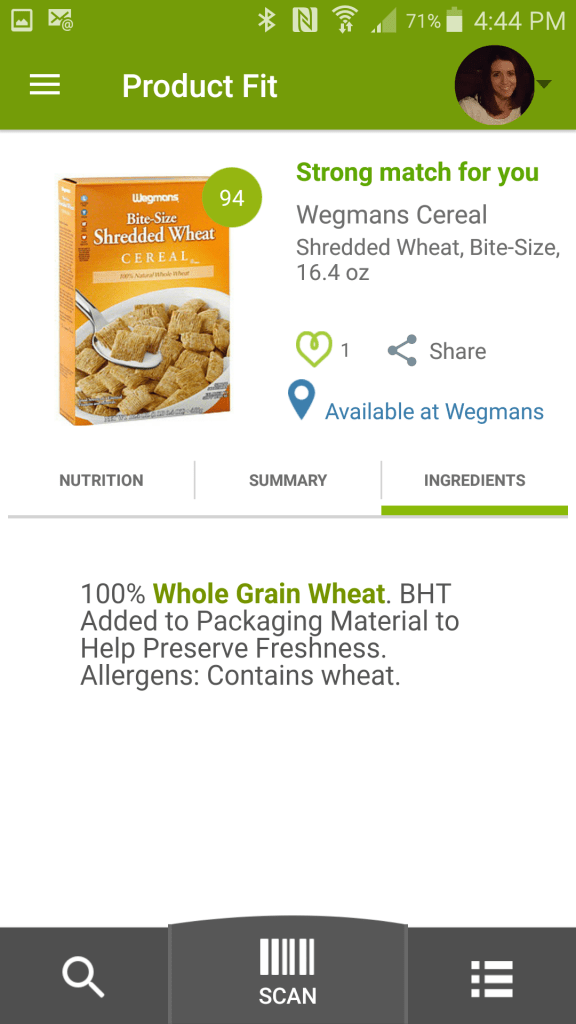 Another way to check food products is with the browse feature. You can find practically any food item in here, and it's broken down into categories: bakery, breakfast items, dairy, soy, snacks, drinks, condiments, pasta and rice, meat, seafood, meals, frozen desserts, fruit, vegetables, soups, ethnic food, baby food. I searched for pasta options, and again got a nice list to choose from based on my profile. Once you find foods that you like, you can add them to your favorites, where they will always be stored for quick lookup.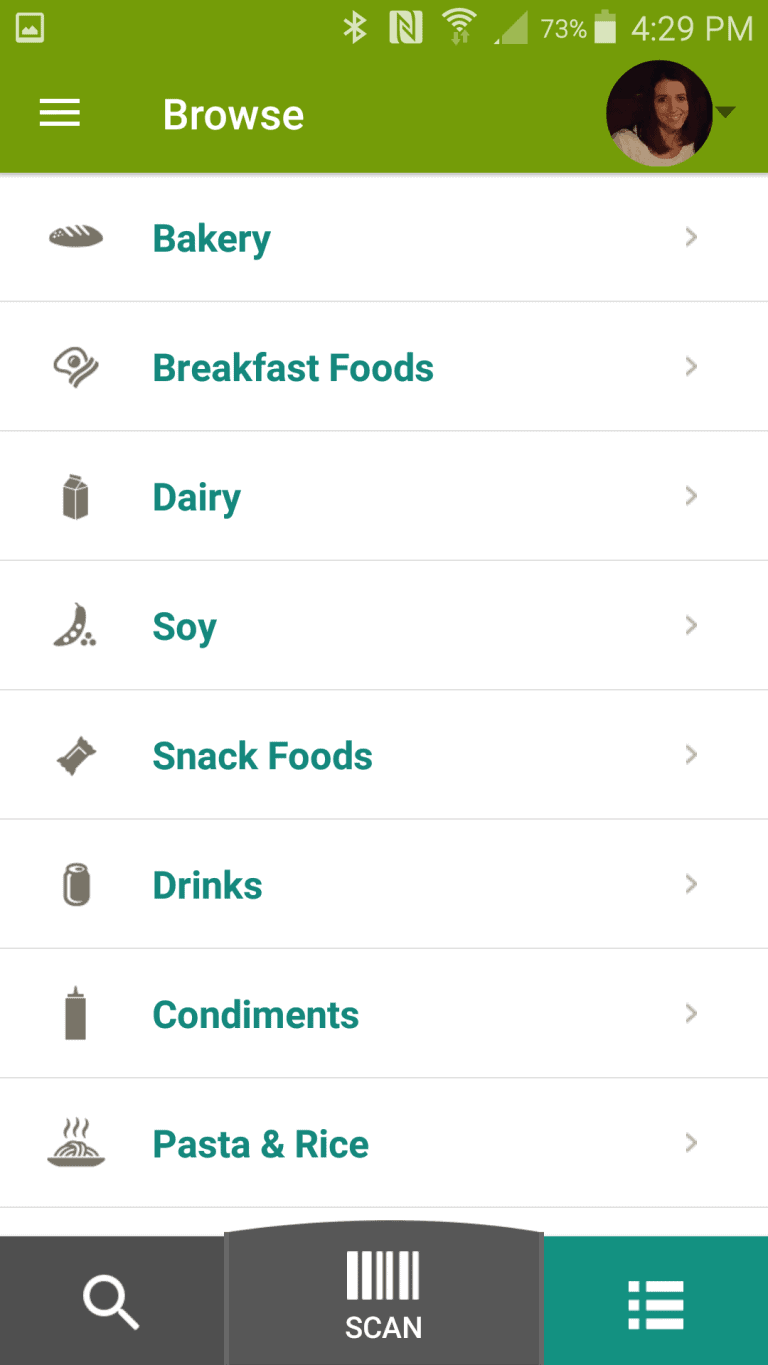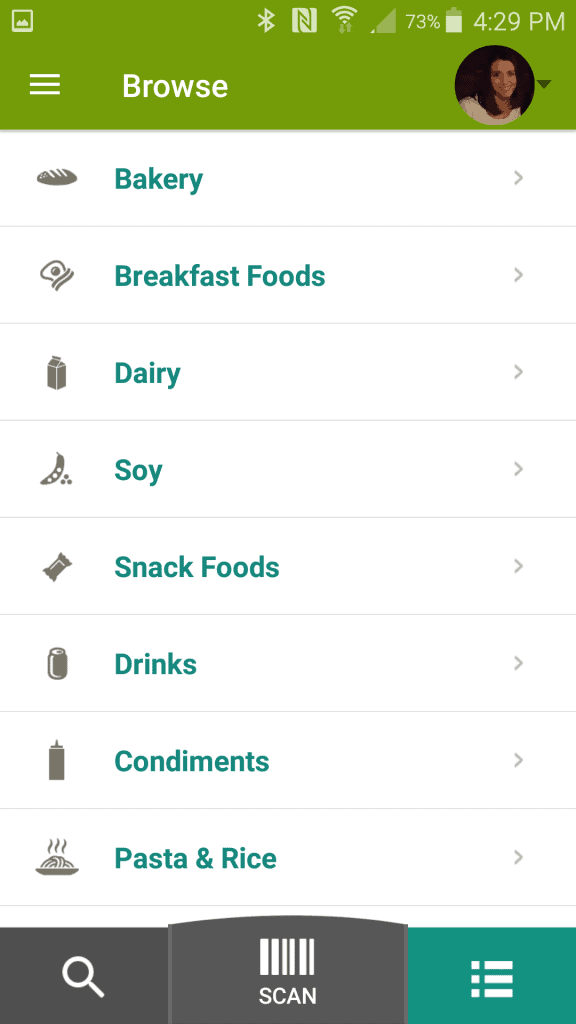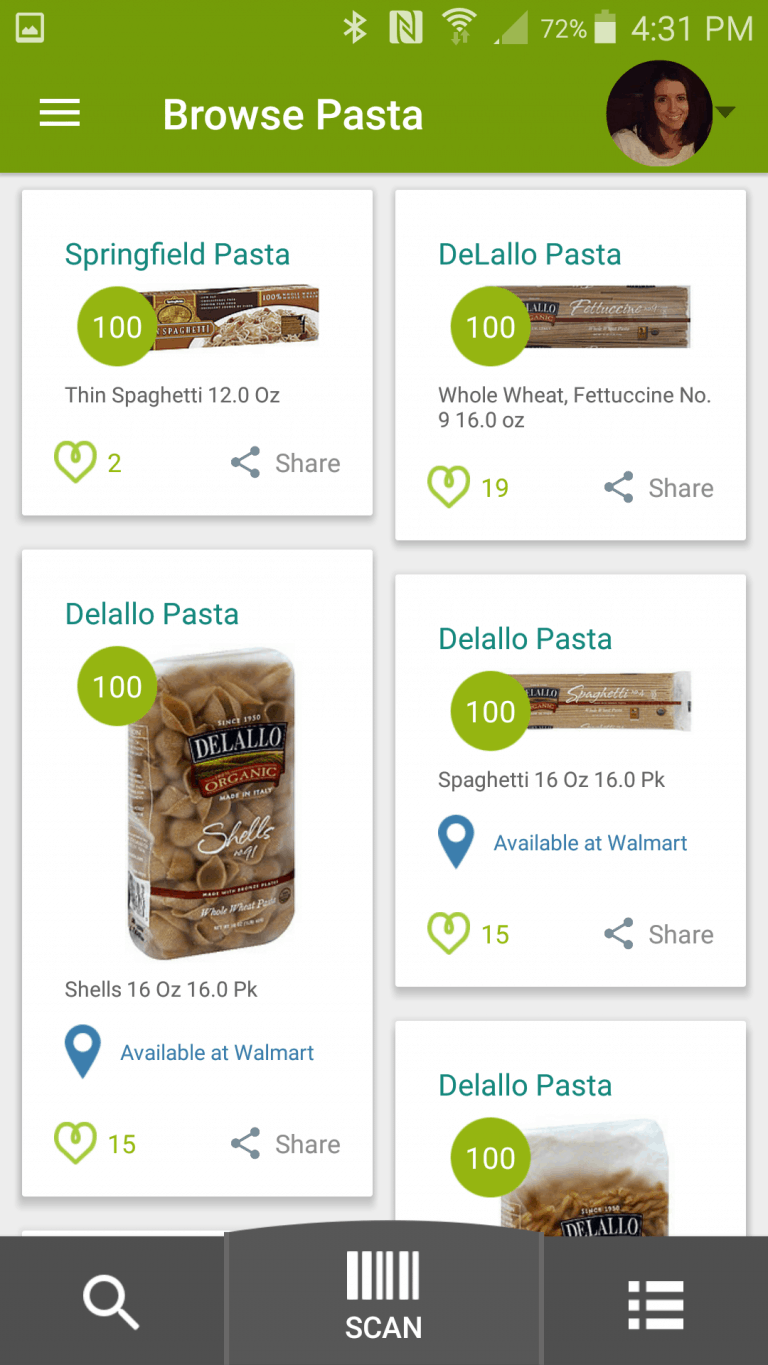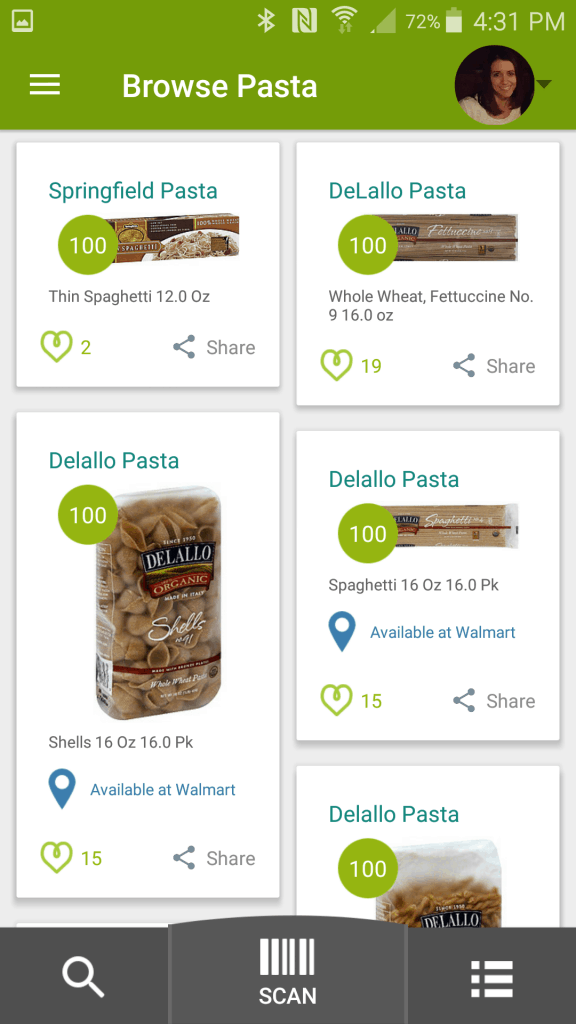 A nice feature about this app is that you can add family members to your profile to reflect their unique needs as well. So even though you may not have a health condition, maybe your partner does. You can put their information in to help find foods that will meet both of your requirements.
The final cool thing about this app is the missions. I haven't figured out yet how often missions run, but when I first installed the app there was one on there. You simply had to scan a healthy food choice, and then answer 10 questions about it based on the food label. Just by doing that you earn $2 in Tango gift cards. Tango is a video messaging app. That's a pretty easy mission. I'm curious to see what other missions there are, and if the rewards change to something else. Either way, you are learning about your food, and possibly getting a nice little prize.
I highly recommend checking this app out to help you navigate through the thousands of products on supermarket shelves. Let me know what you think!
Do you use the ShopWell app? What other grocery apps do you find helpful?