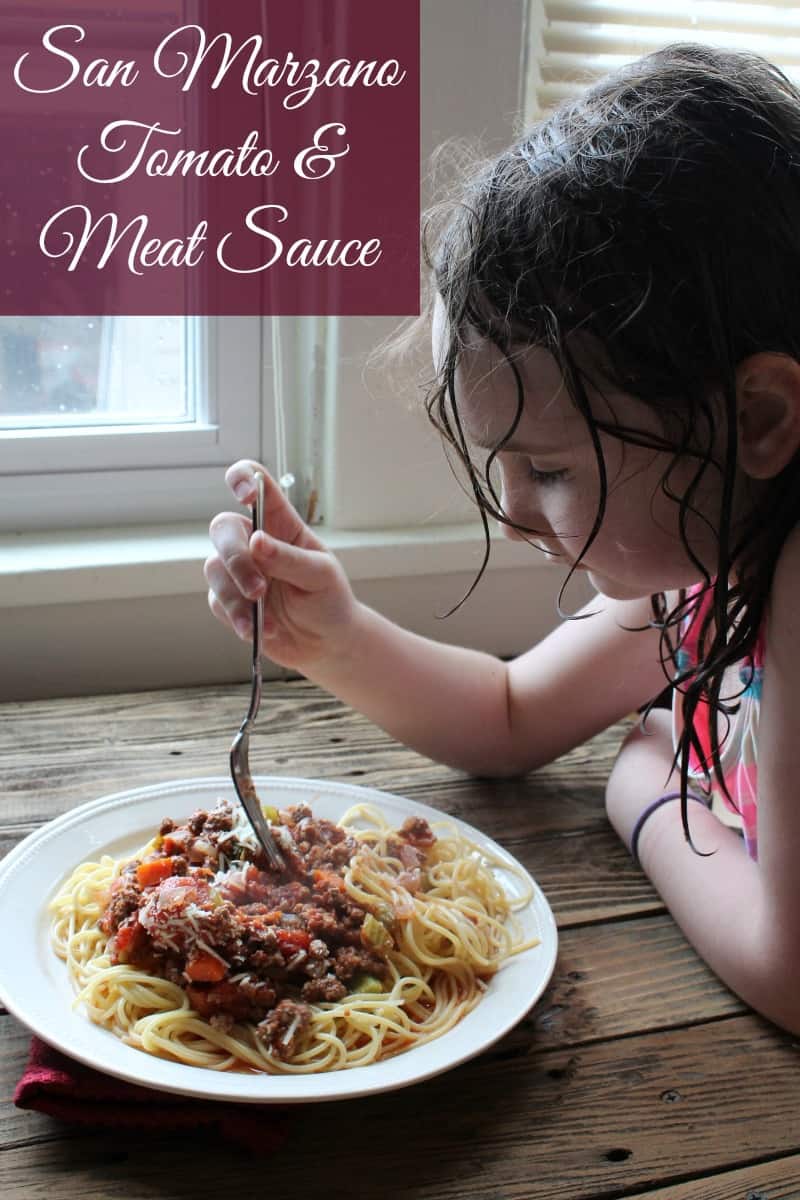 Thank you Barilla® pasta for sponsoring this post today!
My mom taught me everything I know. She taught how to work hard, take care of my family and home, be patient, strong-willed, and everything in-between. No matter how big my dreams were she always believed in me and was right by my side to cheer me on or wipe my tears. She had no idea what blogging was 4 years ago but still made me feel like I was the best. And when I made the decision to quit my "real" job and do this blogging thing full-time without hesitation she said go for it! Without my mom's love, support, and guidance I would not be the person I am today.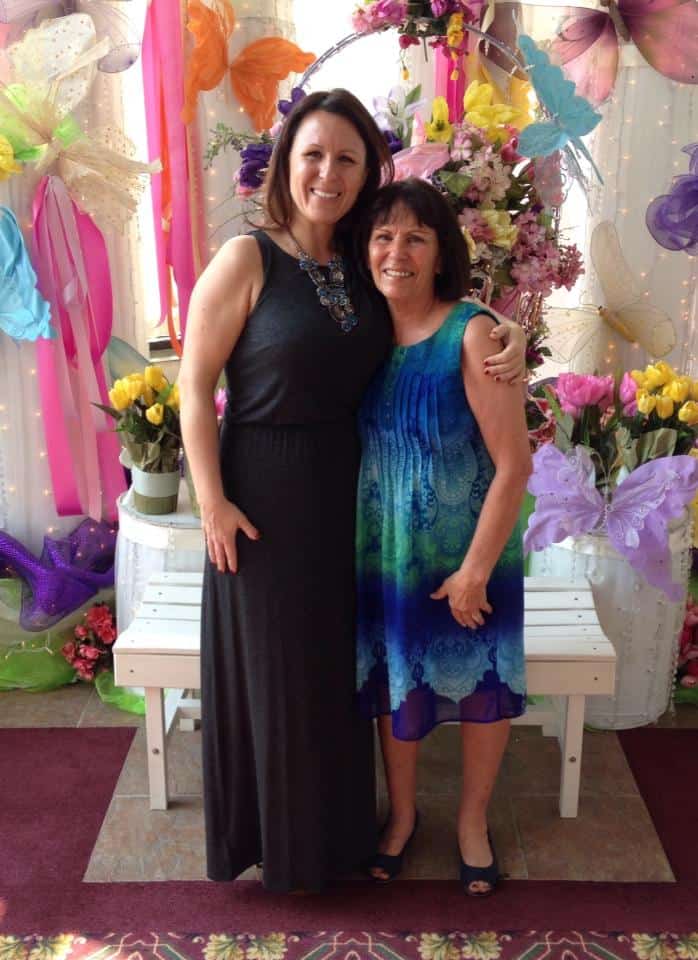 If your mother is anything like mine then I am positive you understand. My mother was and still is the driving force and the rock all of us leaned on. Always did, still do, and probably always will.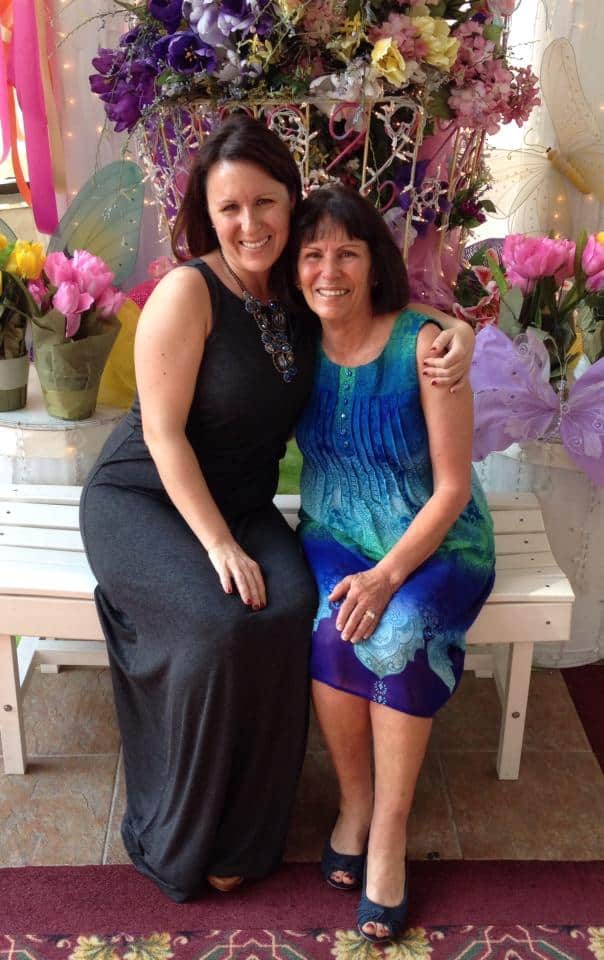 I am very fortunate to live only about 15 minutes from my parent's house. So even though I love to cook I find my way over for dinner at least once a week. Nothing in this world beats mom's cooking – I don't care what she is making. It always taste better than anything I could whip up. She has many staples but my ultimate favorite is when she calls us over for sauce. Like most Italian families this typically happens on a Sunday but really sauce can pop up any day of the week at her house.
Just the thought of my mom's sauce gets me excited! She makes a huge pot – cause even though all of us are out of the house and 2 of my siblings live in Colorado – she is always prepared for a party of 10 to walk through the door. It's just how she is. And I love her for that!
As the sauce is simmering and almost done she starts the pasta. We all patiently – yet eagerly – wait for the pasta to get done! HURRY!!! For as long as I can remember my mother has used Barilla® pasta. Honestly, I don't even have a memory of another pasta being in our pantry. She likes what she likes and in her opinion when she is committed to a brand there is nothing that can steer her away. Of course, I never questioned this. Why would I? She is my mom and her spaghetti and sauce is delicious. Questions only slow down the process.
My mom's pasta and sauce bring me comfort. Of course, I can't ask her to make me sauce every time I need a little pasta stress relief. I mean, I probably could but I am almost 40 so I think the expectation at this point is I take care of myself. Boo for turning into a grown up!
Anyway, when I want the feeling of mom's comfort I always grab a box of Barilla® pasta and whip up a batch of sauce. I have to admit I was very excited when Barilla® offered me this opportunity to work with them. They have been a part of childhood and so many memories growing up that it is truly an honor to work with them. And when I told my mom she was just as excited. I mean really her and Barilla® go waaaaay back! You can find Barilla® pasta at Walmart.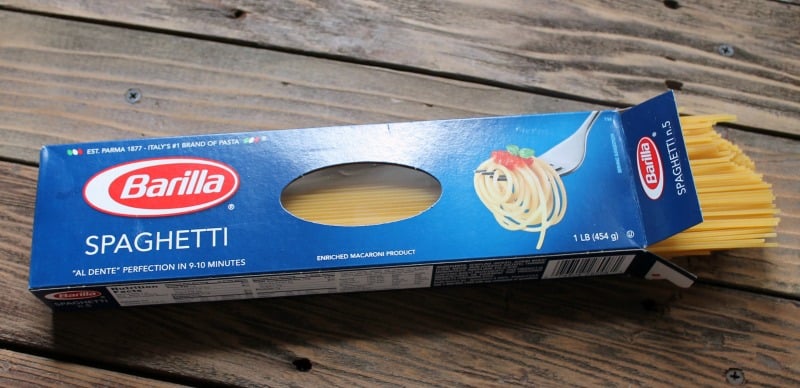 Today, I prepared a simple meat sauce provided to me by Barilla®. It is the perfect sauce if you want hearty and meaty but don't feel like making meatballs. It only takes about 30 minutes to make and can easily be made ahead of time for dinners during the week. This sauce freezes nicely too. So if you are not going to eat it all right away then freeze the leftovers for later on.
Freezing sauce is one of the first experiences I had with freezer cooking. When I was younger my mom would make this sauce on Sunday and we would eat it for about 2-3 days and freeze any leftovers. Our freezer always had (and still does) containers of frozen sauce.
The ingredients for this recipe are easy. All you need is 1 lb of ground beef, a carrot, celery stalk, onion, olive oil, 1 (28-ounce) can San Marzano Tomatoes, salt, pepper, and some Parmigiano-Reggiano.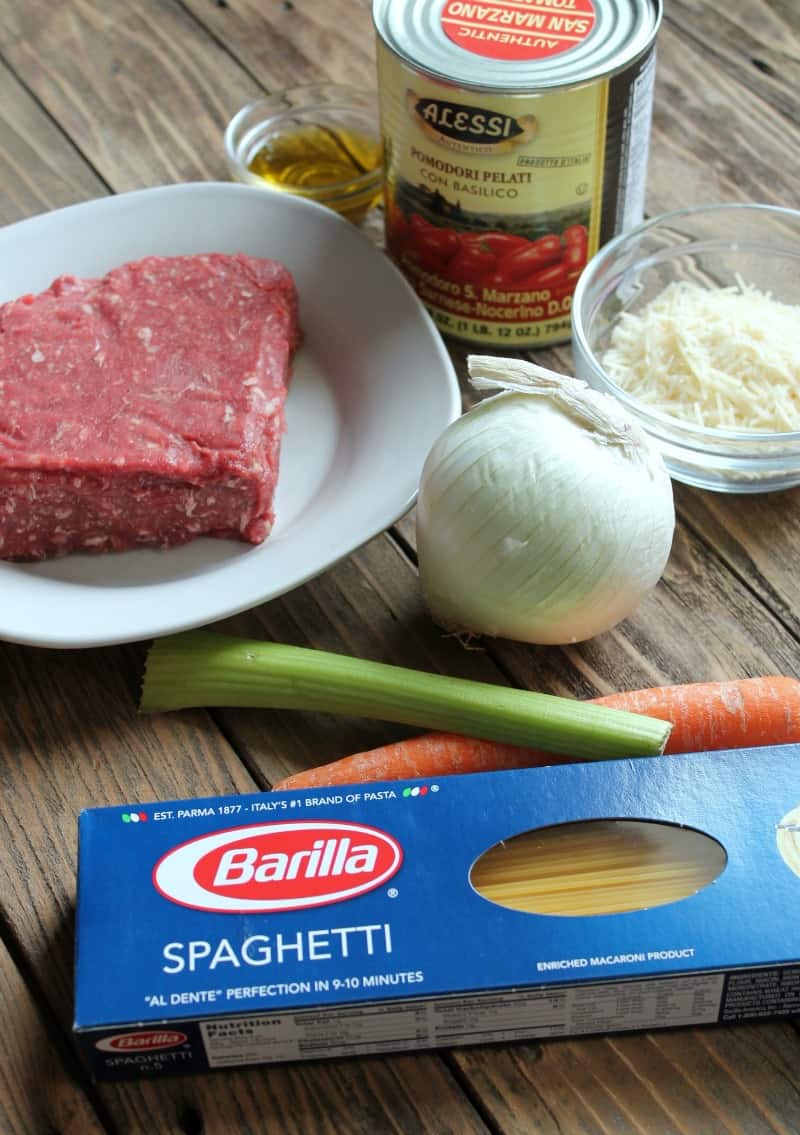 Chop up the carrot, celery, and onion.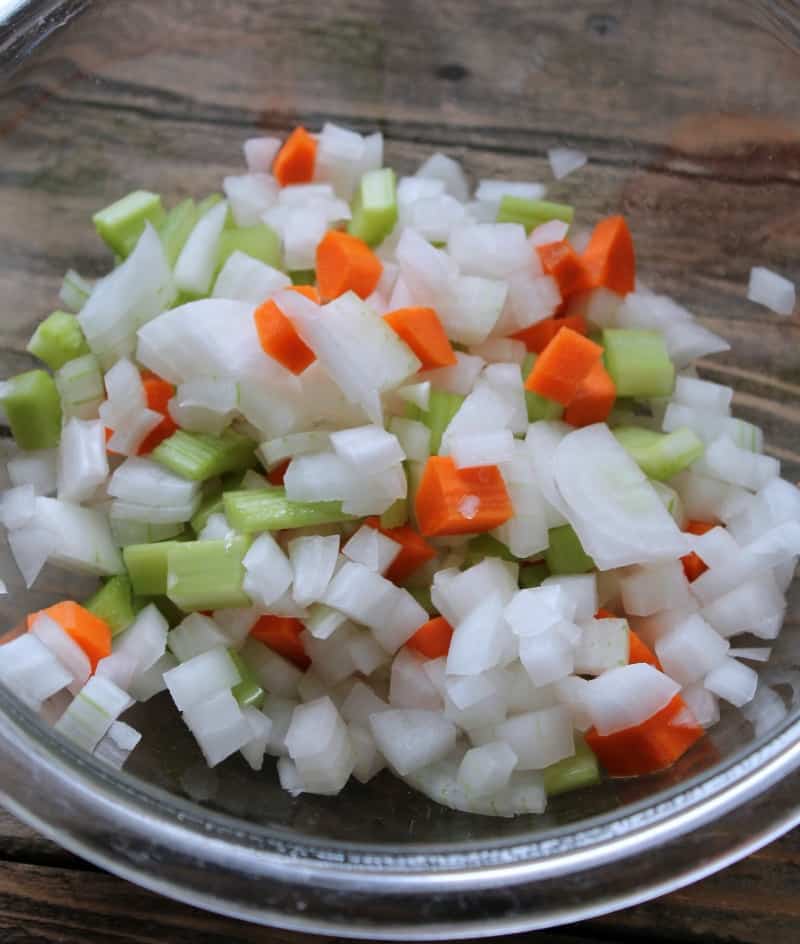 Heat up the olive oil and sauté the vegetables over medium heat until the onions are translucent.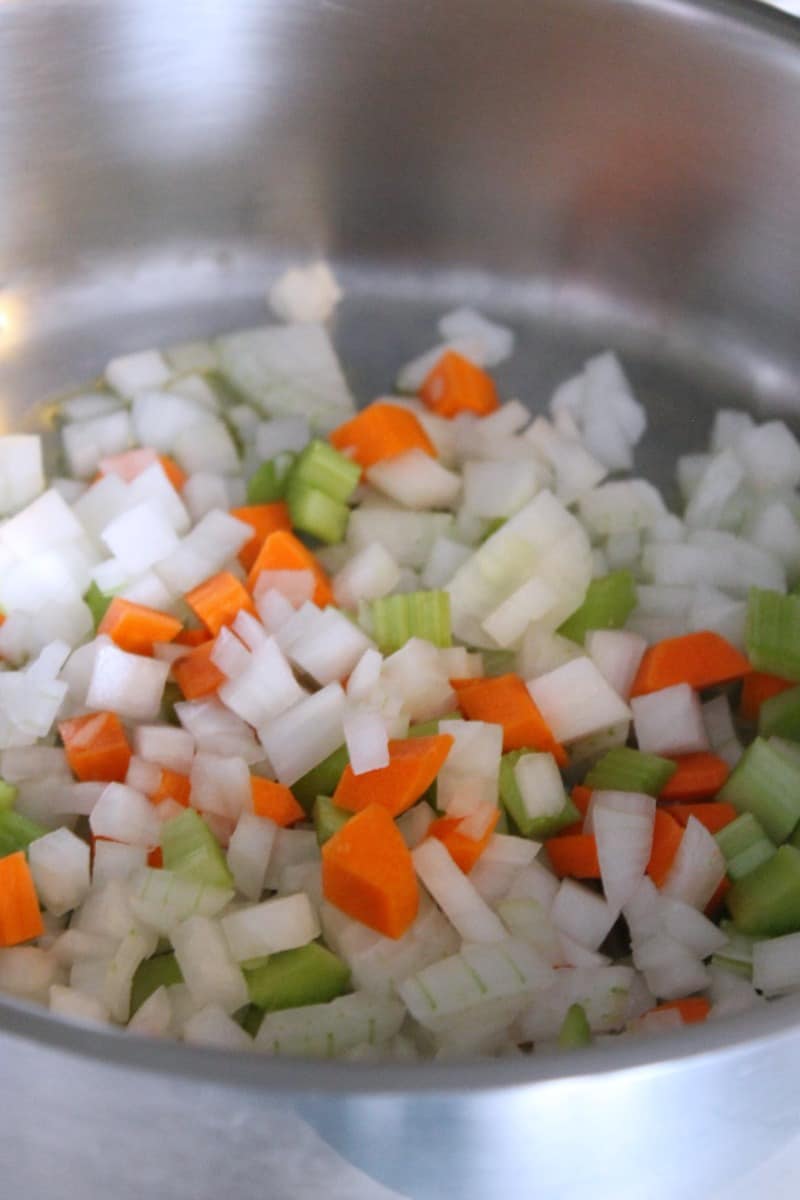 Add the ground beef to the vegetables. Cook over medium heat until the meat is browned and no longer pink.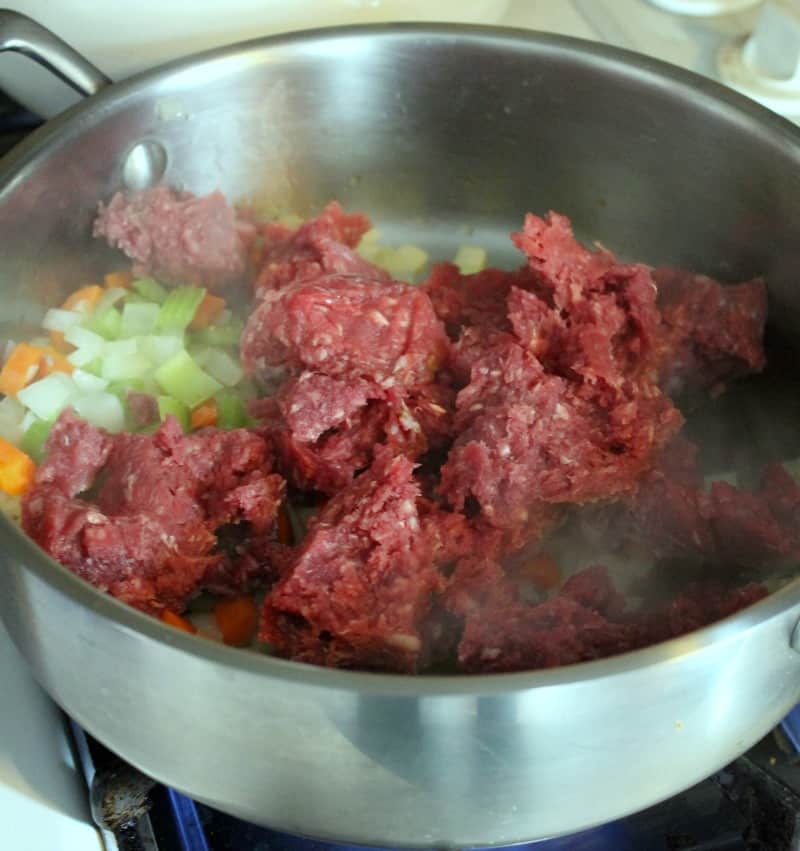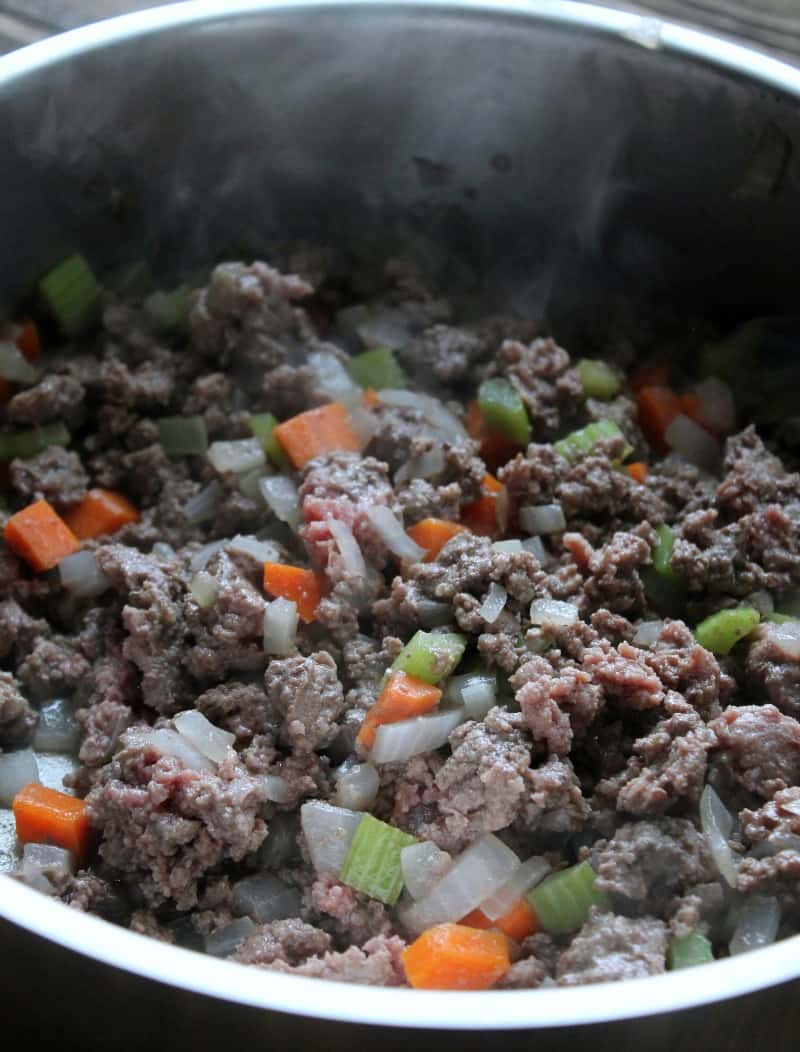 INCORPORATE the tomatoes and 1 cup of water, season with salt and pepper to taste and bring to a simmer. Cook until the vegetables are softened, about 15 – 20 minutes.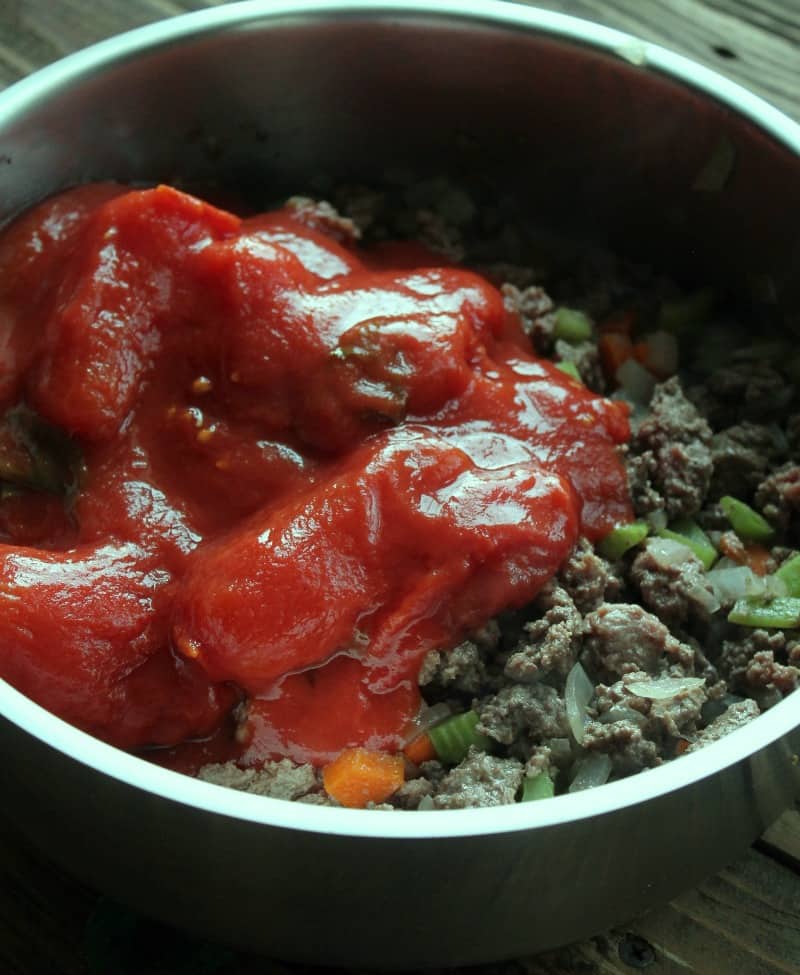 Cook the spaghetti according to package directions. Toss with the sauce and sprinkle cheese over top.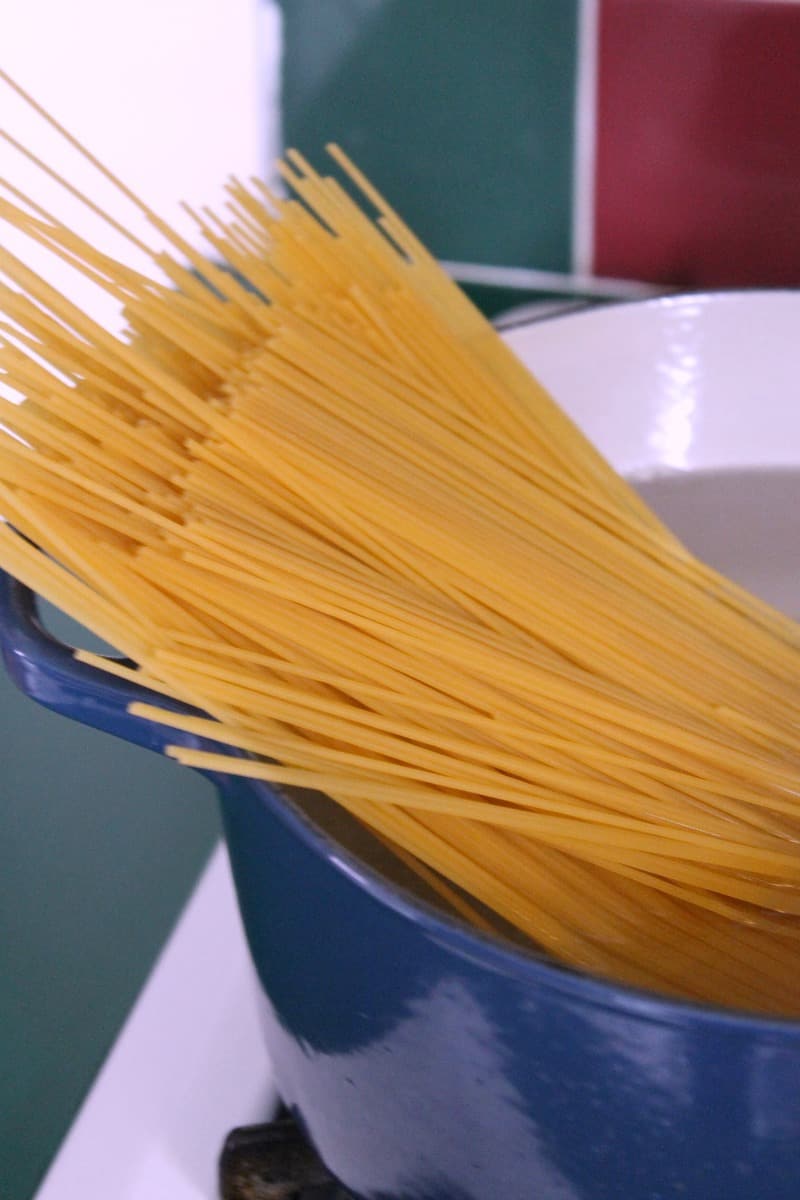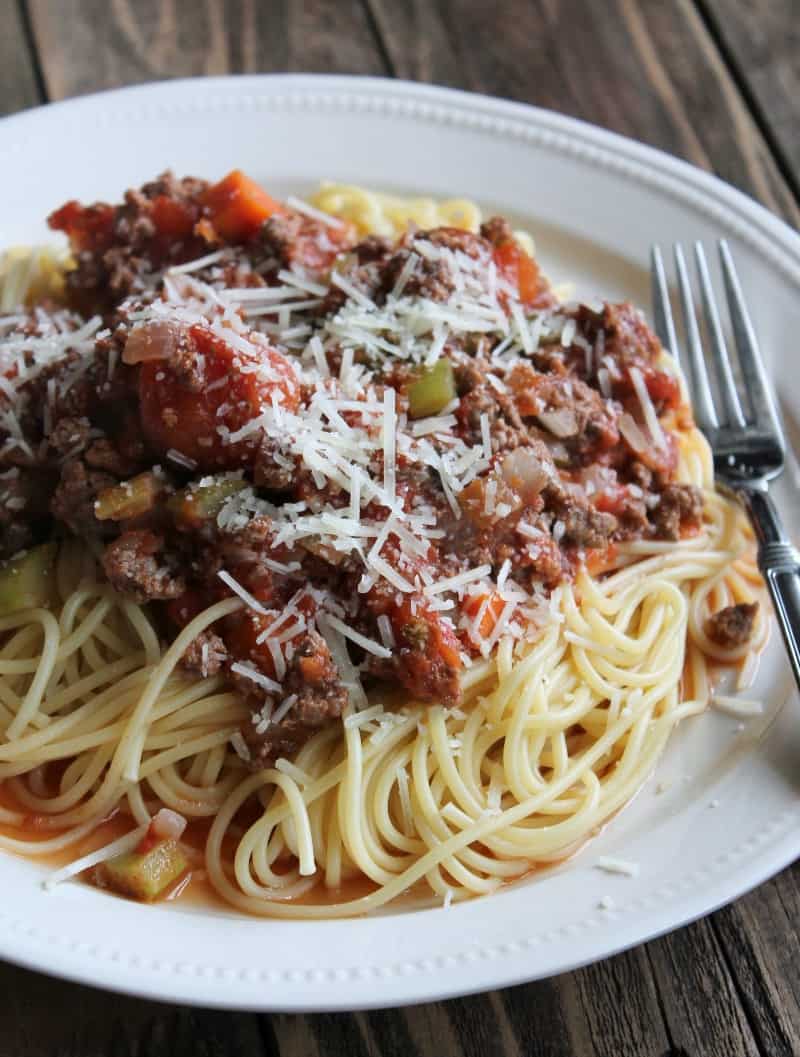 As I was preparing this recipe my youngest daughter Aubrey came inside to see what smelled so good. As you can see she was soaking wet from playing with the sprinkler. Thank goodness I got the pictures finished because she grabbed the fork and dug right in. I guess when it comes to pasta she is just like her mommy.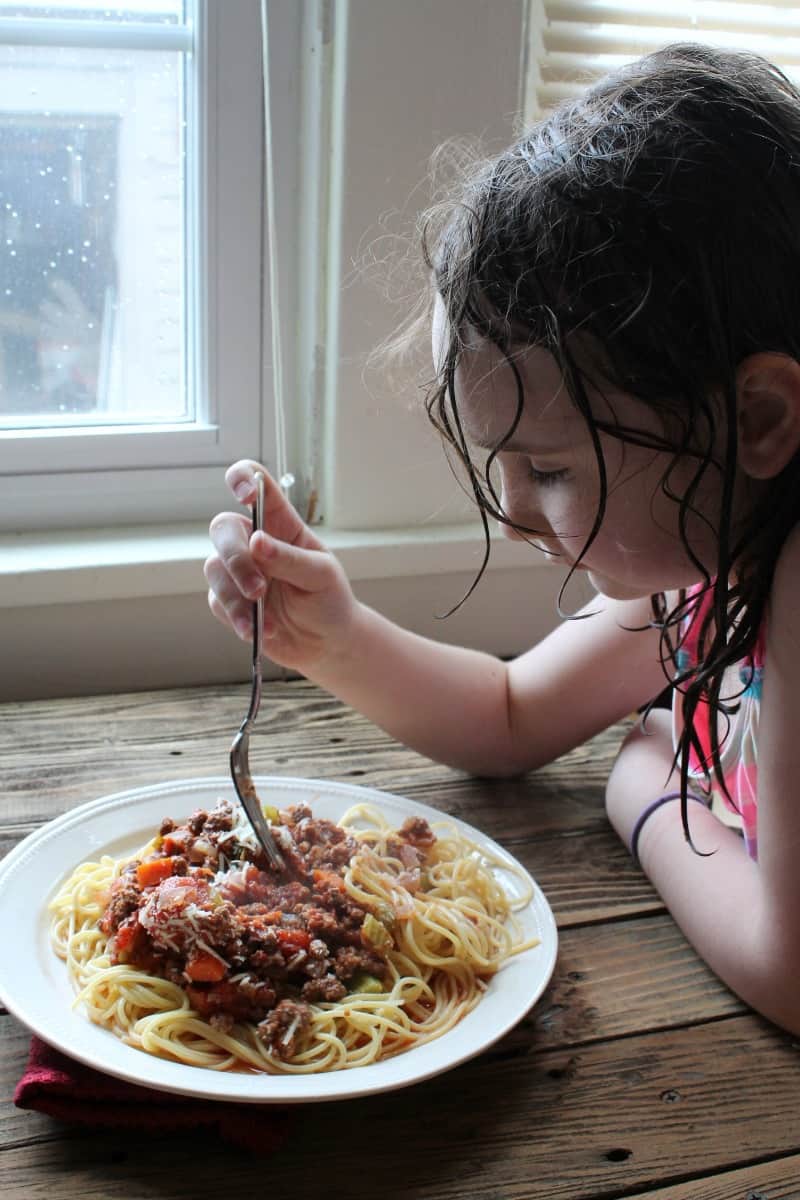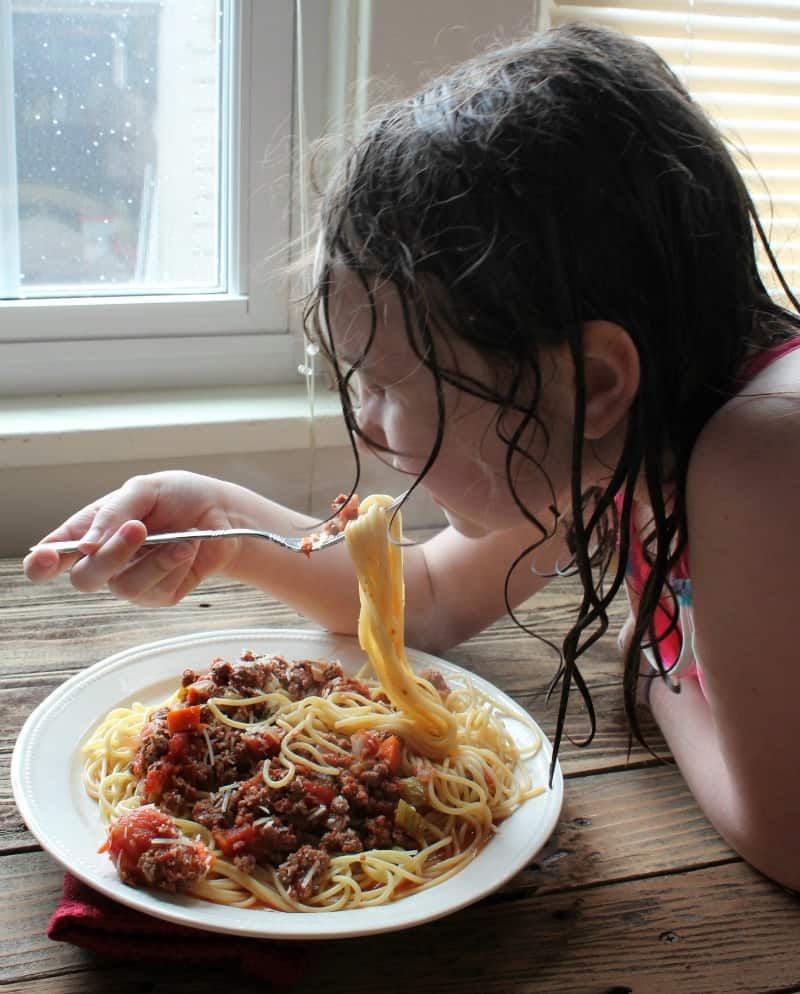 Although before she did that she needed to take her own pictures. I love when she does this. It is these moments that just make you stop and appreciate it all.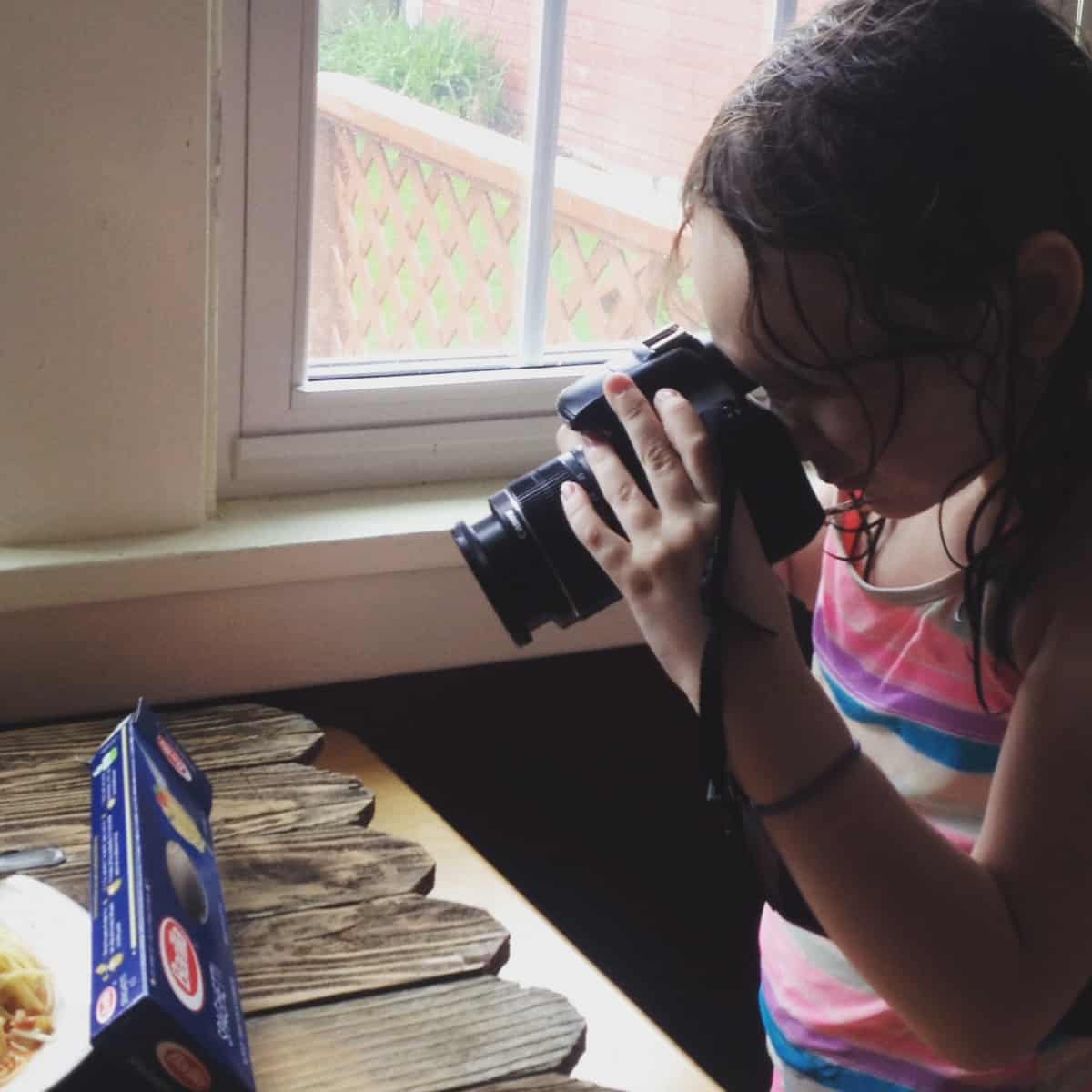 I hope someday she looks back on these moments with found memories just like I do with my own mother.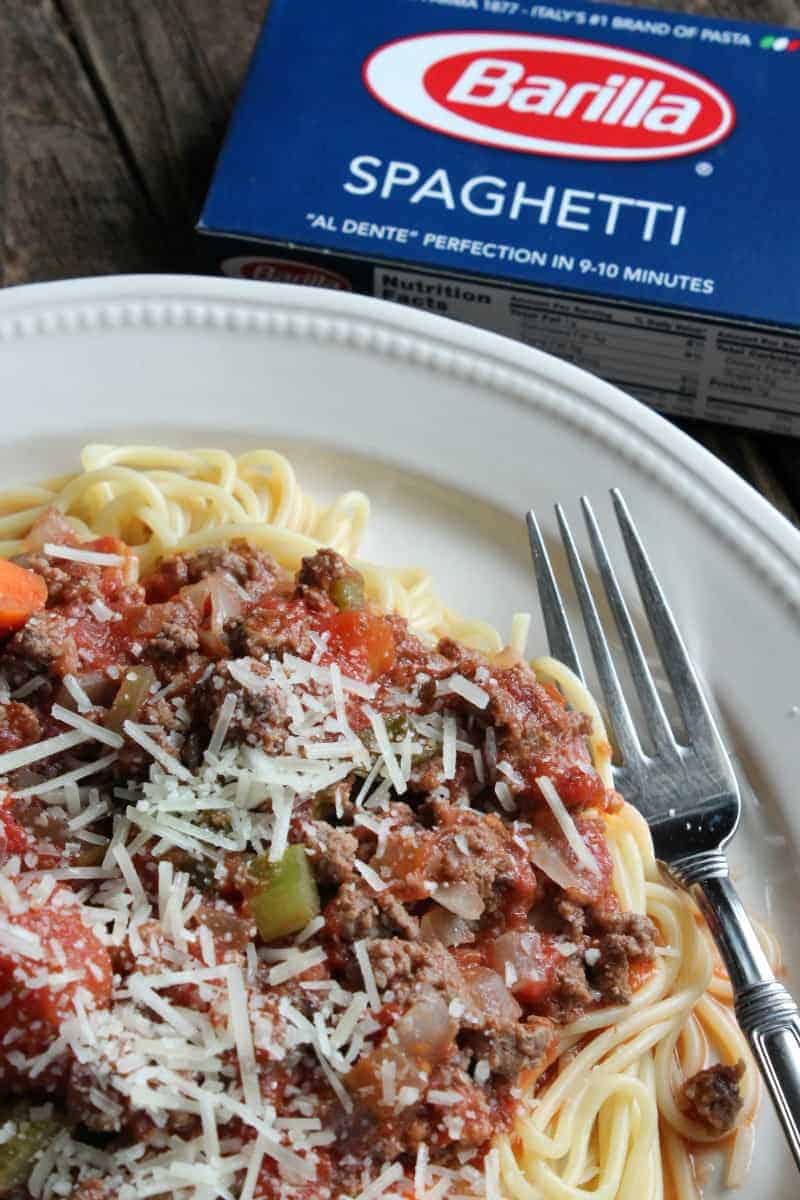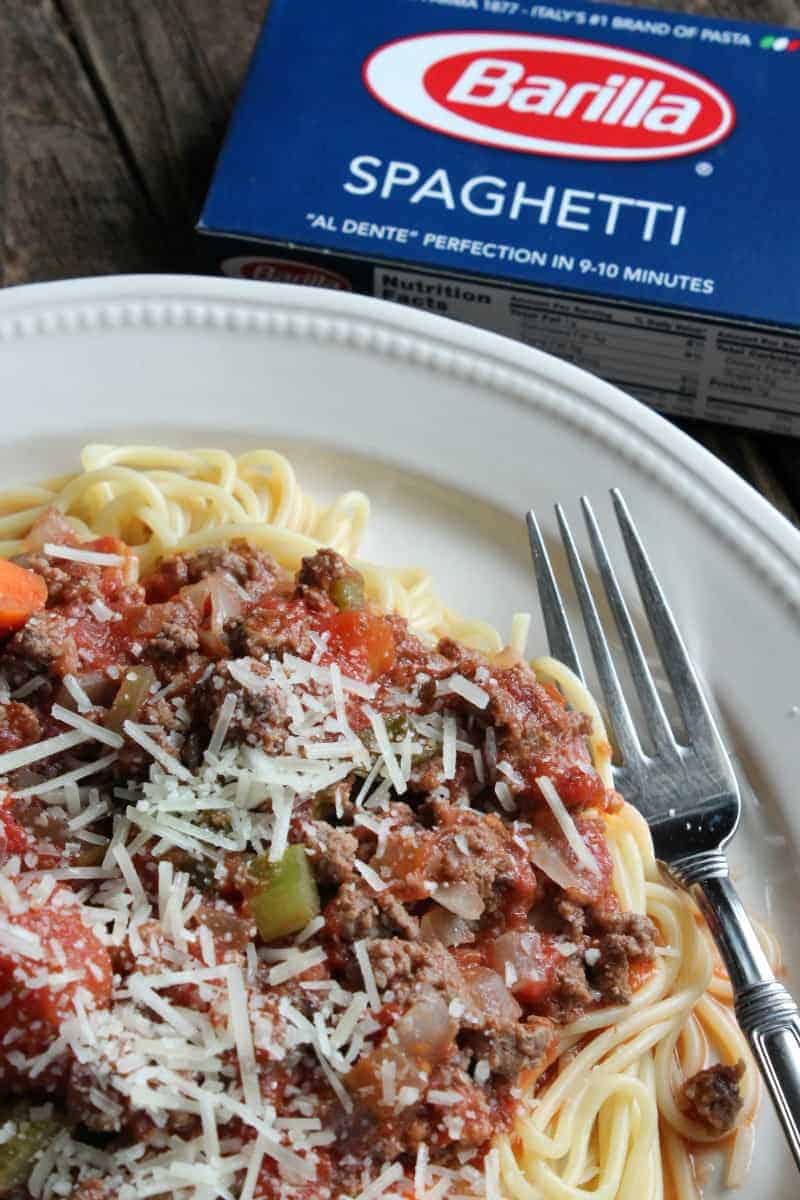 San Marzano Tomato Meat Sauce #Barillalovesmoms @BarillaUS
Print
Pin
Rate
Ingredients
1/2

box Barilla® Spaghetti

1

tablespoon

extra virgin olive oil

1

small onion

chopped

1

small carrot

chopped

1

stem celery

chopped

1

pound

ground beef

1/2

cup

White wine

optional

1 28-

ounce

can San Marzano Tomatoes

1

cup

water

Salt and black pepper to taste

1/2

cup

Parmigiano-Reggiano

shaved
Instructions
PLACE a pot of water to boil. MEANWHILE, in a large skillet, sauté the onion, carrot and celery with the extra virgin olive oil. ADD the meat and cook until browened well. INCORPORATE the tomatoes and 1 cup of water, season with salt and pepper to taste and bring to a simmer.

COOK pasta in the boiling water according to the package directions. DRAIN pasta and serve with sauce. TOP with cheese.

OPTIONAL: After the meat is browened, you can deglaze the sauce by adding the wine and let it reduce all the way.
Notes
This recipe can be made ahead of time and stored in the refrigerator for 2-3 3 days or frozen up to 3 months.
Nutrition
Serving:
1
g
|
Calories:
397
kcal
|
Carbohydrates:
49
g
|
Protein:
29
g
|
Fat:
11
g
|
Fiber:
6
g
|
Sugar:
10
g
This is a sponsored conversation written by me on behalf of Barilla. The opinions and text are all mine.
This is a sponsored conversation written by me on behalf of Barilla. The opinions and text are all mine.