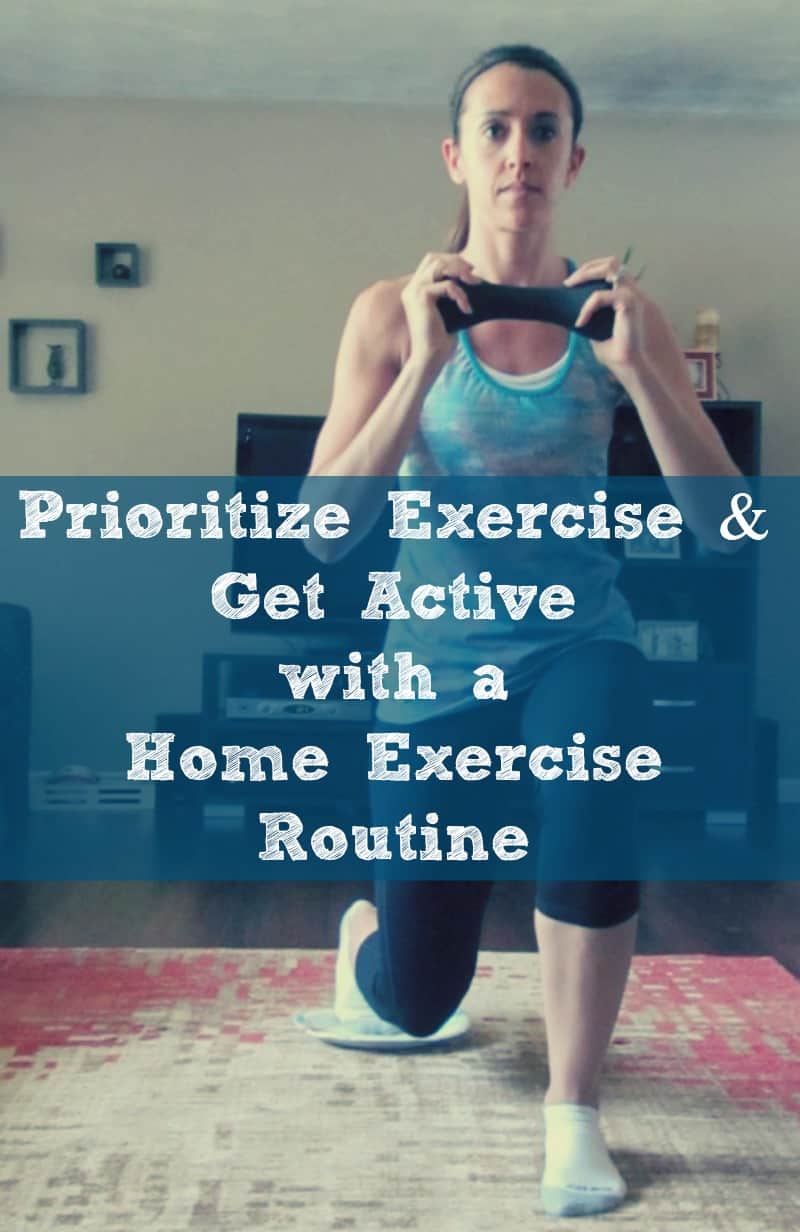 Every person knows that exercise is important – this information is not new. However, with our busy lifestyles it becomes increasingly more difficult to put exercise at the top of our priority list. The reasons (or excuses) are endless. We don't have the time, no money for the gym, there's nobody to watch the kiddos, don't like exercise, can't get motivated or stay motivated, and the list goes on and on. I completely understand. Truth be told, if your goal is to live a healthier lifestyle and lose weight then there is no way to get around exercising. It must be done.
Good news. I have a solution to prioritize exercise and get more active. It has worked for me and I know it can work for you too. Create a home exercise routine. In my opinion, this is the easiest way to include exercise into your day-to-day life.
Here's why.
With a home exercise routine you eliminate the time issue. Yes you still need to make the time but when you don't need to leave the house it becomes more "doable" to chisel out 30 minutes. By the way, you only really need 30 – 60 minutes dedicated a day for exercise. When you think about it that is not a lot of time to find in your day. How much time do you spend on Facebook or surfing the net? Watching TV? Playing candy crush? Hey, I am not judging. I get it. Trust me I am not queen of time management either. I can waste time with the best of them. However, we can't say we don't have time when 2-3 hours or more a day are being wasted. So pay attention to where your time goes. I bet you can find 30 – 60 minutes to exercise. If not, try waking up earlier before you brain figures out what's going on. Here is a post I did on creating a morning exercise routine.
Exercise can be done with the kids at home. Personally, I love to be alone when I exercise. It is my time to solve the world's problems. But that doesn't mean I couldn't exercise with my girls home. The key is to provide something to keep them occupied. Maybe an activity they only do when you are exercising. Or exercise with them. It is important for our kids to see us alive and active. My girls love sitting on my feet when I do crunches or, now that they take advanced dance classes, they love showing me the "right way" to do planks or other moves. And I am pretty confident they learn more watching me do lounges and crunches than watching me stare at my phone. Use that time to teach your kids good habits.
You don't need expensive exercise equipment. I have a treadmill that I purchased 8 years ago for $600. That equals $75 a year. But besides my treadmill I don't think I ever purchased anything that cost more than $40.
Here is a list of the equipment I have:
2 sets of resistant bands. $9 – $16
Ab roller. $40 **I bought this easily over 2 decades ago.
Hand weights. $27 (this is for a set of 2, 3, and 5lb weights)
Exercise ball. Under $20
That's it! No fancy equipment. Just a few basic pieces of exercise equipment is all that's needed for an effective home exercise routine.
Tons of home exercise routines to choose from. A lot of people enjoy the gym because of the exercise classes. These classes are fun but more importantly they provide you with a certified professional telling you what to do. However, if you don't have the time or money for a gym membership then these classes won't do you any good. The solution is to put together your own exercise routines that can be done in the comfort of your home. This is easier said than done, I know. Most of us are not certified personal trainers and if we knew everything about exercise we probably wouldn't be struggling with it. But that does not mean we throw in the towel. Nope. All it takes is a little internet research to find exercises that meet our needs.
Over the last few months OYS writer Melissa, who is a certified fitness instructor, has put together a ton of home exercise posts. So whether you are looking for a new cardio routine or an exercise to get your arms in shape she has it. You can view all of the exercise posts here but below are a few I refer to regularly for my home exercise routine.
7 Exercise for Tank Top Ready Arms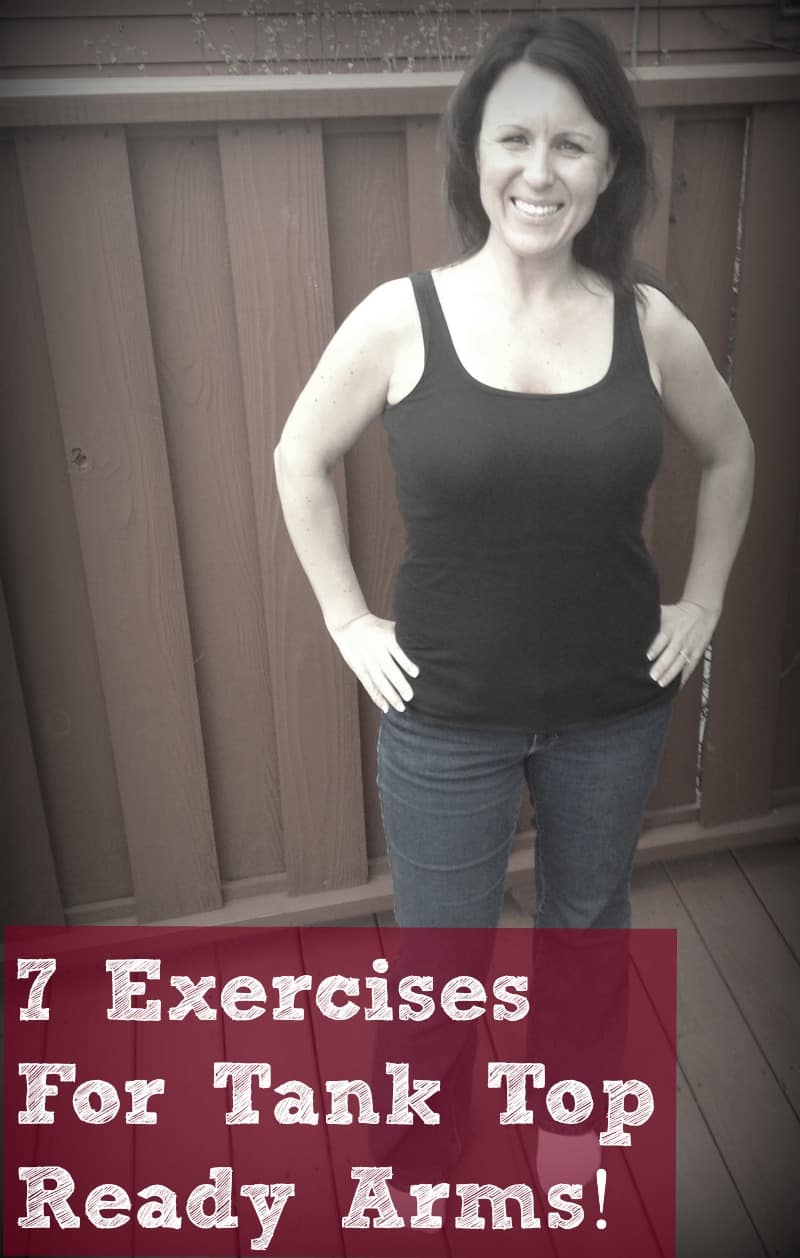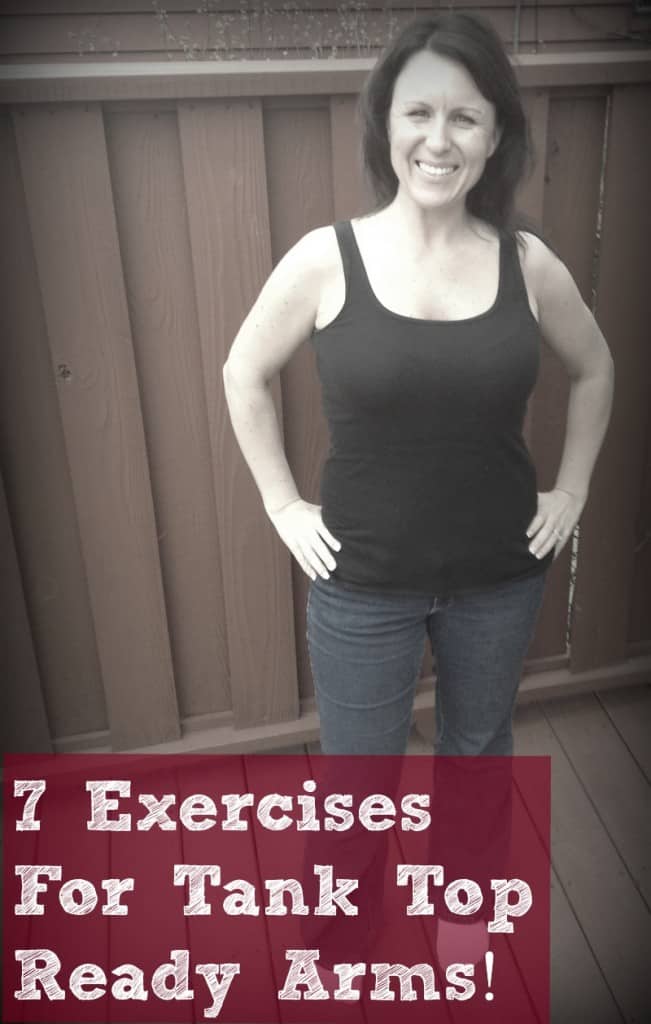 Simple Tips and Exercises for Strengthening Your Core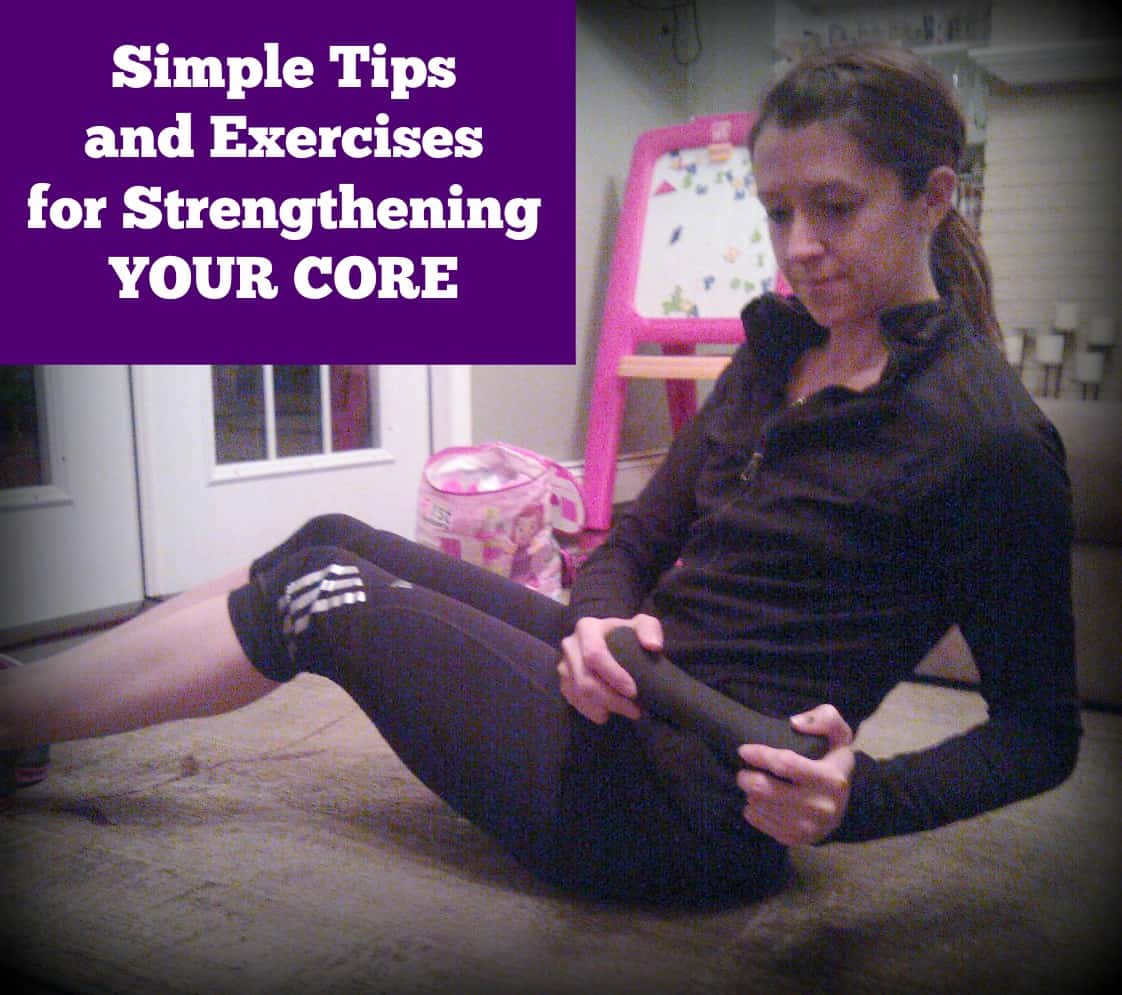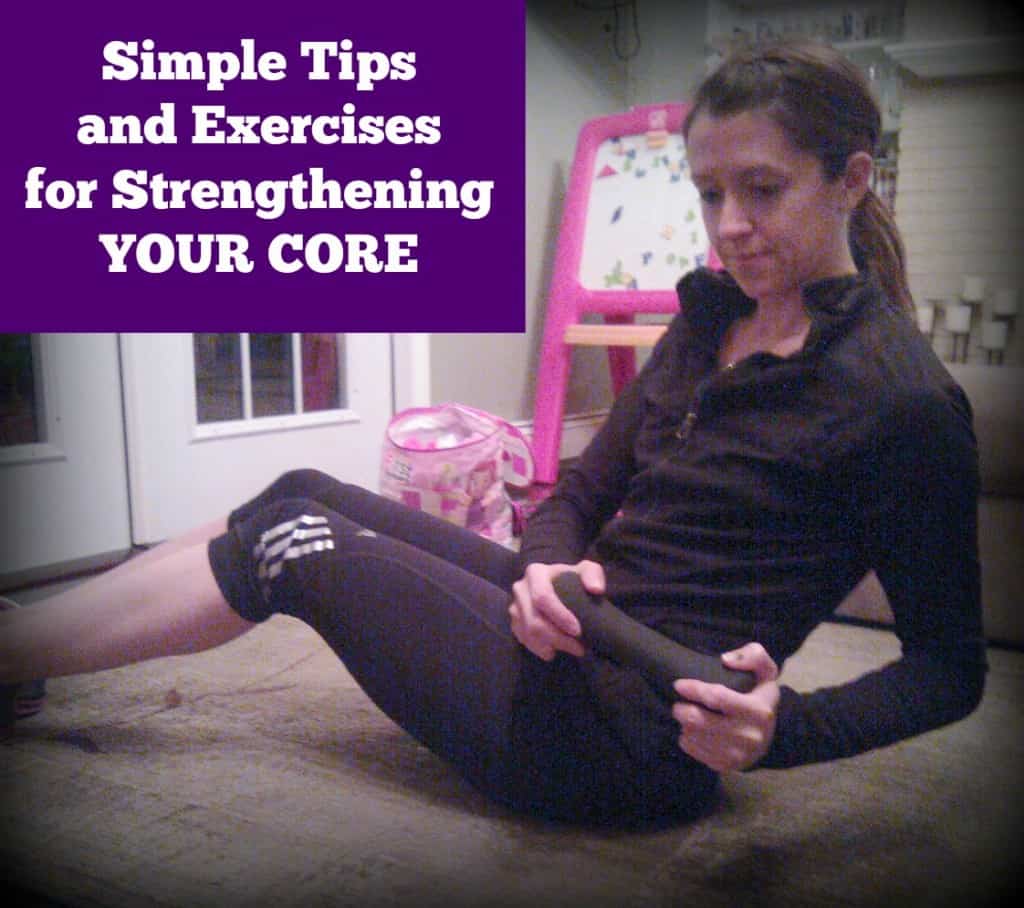 10 Old School Leg Exercises That Will Give You New Results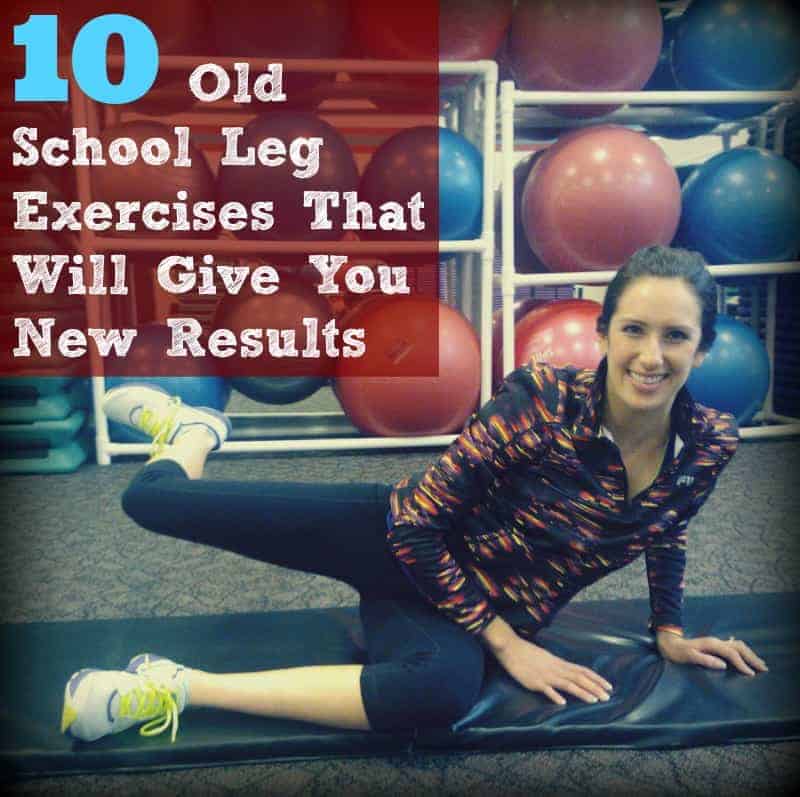 Home exercise routines can be taken on the road. Traveling often times throws a wrench into our exercise routine –I know it has for me. However, once you put a home exercise routine together you can do it anywhere. Obviously, you can't bring a treadmill on vacation but you certainly can bring 3lb weights or resistant bands. With a simple routine and a couple pieces of exercise gear you can easily keep exercise a priority while enjoying a well-earned vacation.
One of my goals this year is to add more exercises to my routine. Being so close to my goal weight I need to continuously challenge myself and break through weight loss plateaus. Exercise helps me do that and more. When I exercise regularly I have better focus, my head is not as cloudy, and my energy level is high.
Also, I am going to 40 this year. That is FOUR ZERO. So while I want to look good in my skinny jeans and bathing suit the reality is there are other health reasons I need to exercise. Like menopause is right around the corner for me. Huh, did I just write that? Seriously, my mom went through menopause relatively early so I can probably expect that too. Anyway, in addition to exercise I try my hardest keep up with vitamins, especially calcium.
Viactiv sent me a bunch of their calcium chews and gummies to try out. I think it is important for us woman, especially my age, to make sure we are getting enough calcium. I don't drink a lot of milk or eat tons of dairy products and now that I am getting to "that age" I need to make sure I am getting my recommended amount of calcium. Just like with exercise it is easy for our health to fall low on the priority list. I don't think we mean for that to happen it's just we forget. Viactiv makes it very easy to ensure we are getting our daily recommendation of calcium. Plus they taste delicious so it's almost like we get a little reward for taking our calcium. You can learn more about Viactiv Calcium Chews here.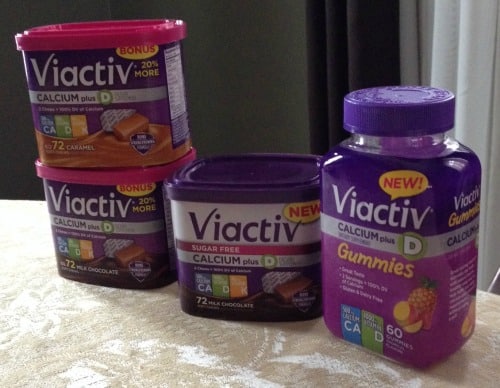 You can find Viactiv in stores like CVS, Rite Aid, Target, Walgreens and Walmart. For more information about Viactiv and to learn more about keeping bones strong, visit http://www.Viactiv.com  #BeActiv
This is a product-provided, sponsored conversation written by me on behalf of Viactiv . The opinions and text are all mine.
Get Instant Access to My Best Weight Loss Tips & Strategies!
Sign up now for a free step-by-step 7-day email course that I created exclusively for my email subscribers! That's you. I will teach the best habits, strategies, and insider tips so you can enjoy a lifestyle that encourages and supports weight loss! Stop relying on willpower and take control back over your life! You can do this. Let me help!