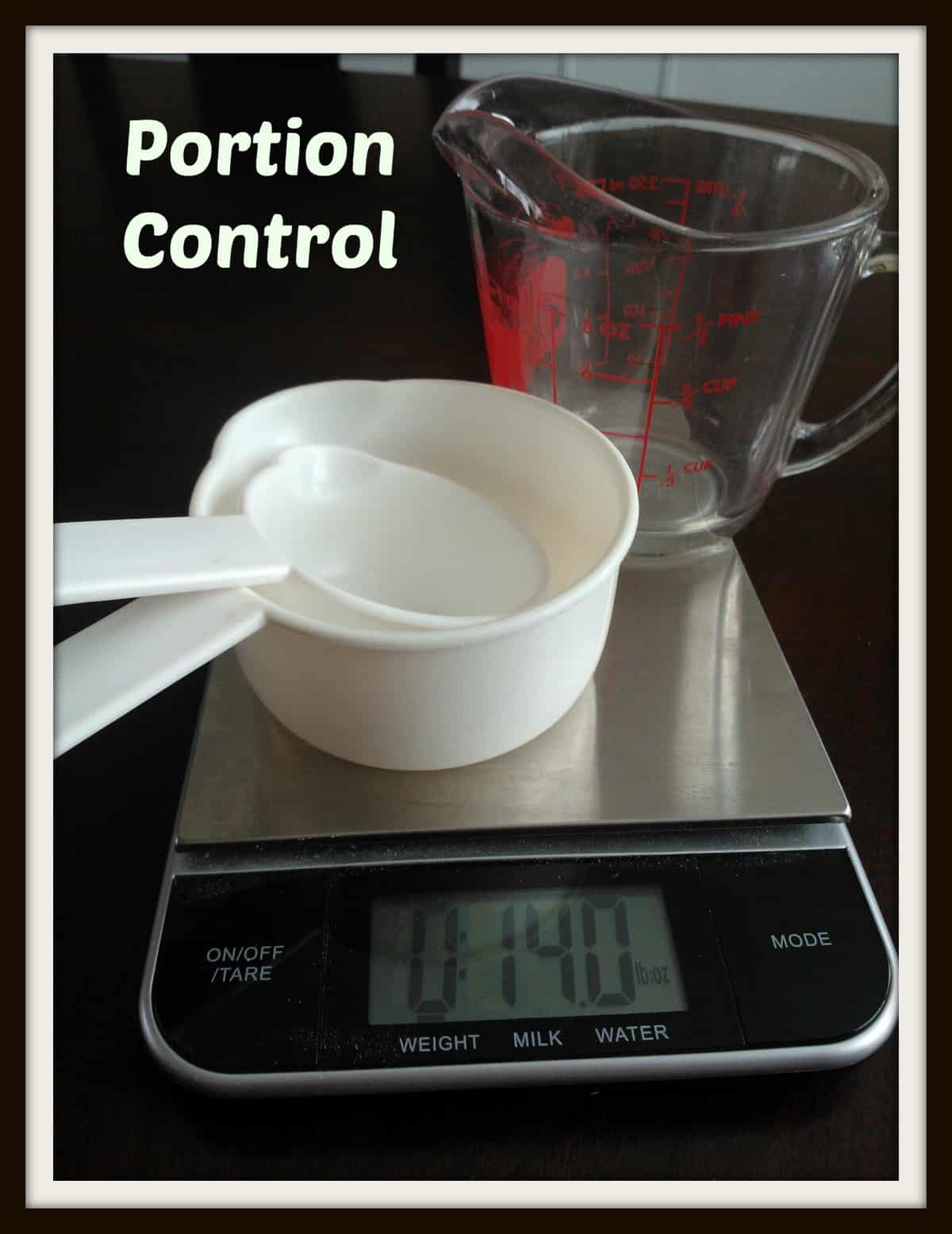 This post is by OYS writer Melissa. See more of her posts here.
In case you missed Part 1 of my Portion Control post, you can go back and read it here.
Once you get comfortable using portion control at home following the tips in my post last week, you are ready to master it at a restaurant.  When you are trying to lose weight or maintain your weight, eating at a restaurant can be a daunting thought, but it doesn't have to be.  You just have to approach it the right way.
Planning Ahead
You know by now that one of the guiding principles of OYS is planning ahead.  One of the positive things about the technological age we live in, is it makes it easier to do this.  Restaurants have web sites where you can view their menus, and many are now posting nutritional information along with them. If you are going to a restaurant that has both posted on their web site, you can easily plan to select a healthy option ahead of time by viewing the nutritional information.  If the restaurant only has a menu posted, you will need to investigate what the healthiest choices are.  I always look at a restaurant's web site ahead of time, so I'm not bombarded when I get there.  I also like knowing the nutritional info of what I'm ordering.  As an example, I used to order the Avocado Turkey Burger at Ruby Tuesday's, thinking it was a good choice.  Well, when I found out from their web site that it has 1388 calories, my mouth dropped to the floor, and I stopped ordering it!
Restaurant Portions
Restaurant portions are not usually anywhere near a realistic portion, which is why so many of us have a skewed idea of food servings at home.  However, I have to say that many restaurants are starting to create menu options that are more on par with what a real serving is.  Ruby Tuesday's has "Fit and Trim" choices, Applebee's has menu options that fall in the category of "Under 550 Calories," and so on.  This is helpful, but you still need to be careful.
There are a few strategies that you can use to make sure you are not outdoing your portions when eating out.
Ask that the bread basket not be brought to your table.  Seriously, I could make a meal out of that!
Have an alcoholic beverage OR dessert, not both.
Request that half of your entrée be wrapped up in a container before it even comes out to you.
Split an entrée with a fellow diner.
Order a few appetizers and share with your fellow diners.
As with anything new, once you practice these portion control tips for a while, it will become easier and more natural.  It should never feel like deprivation or incredibly hard work, however, it does take determination and a desire to be the healthiest you can be!
What are your tips for controlling your portions when going out to eat?
Get Instant Access to My Best Weight Loss Tips & Strategies!
Sign up now for a free step-by-step 7-day email course that I created exclusively for my email subscribers! That's you. I will teach the best habits, strategies, and insider tips so you can enjoy a lifestyle that encourages and supports weight loss! Stop relying on willpower and take control back over your life! You can do this. Let me help!