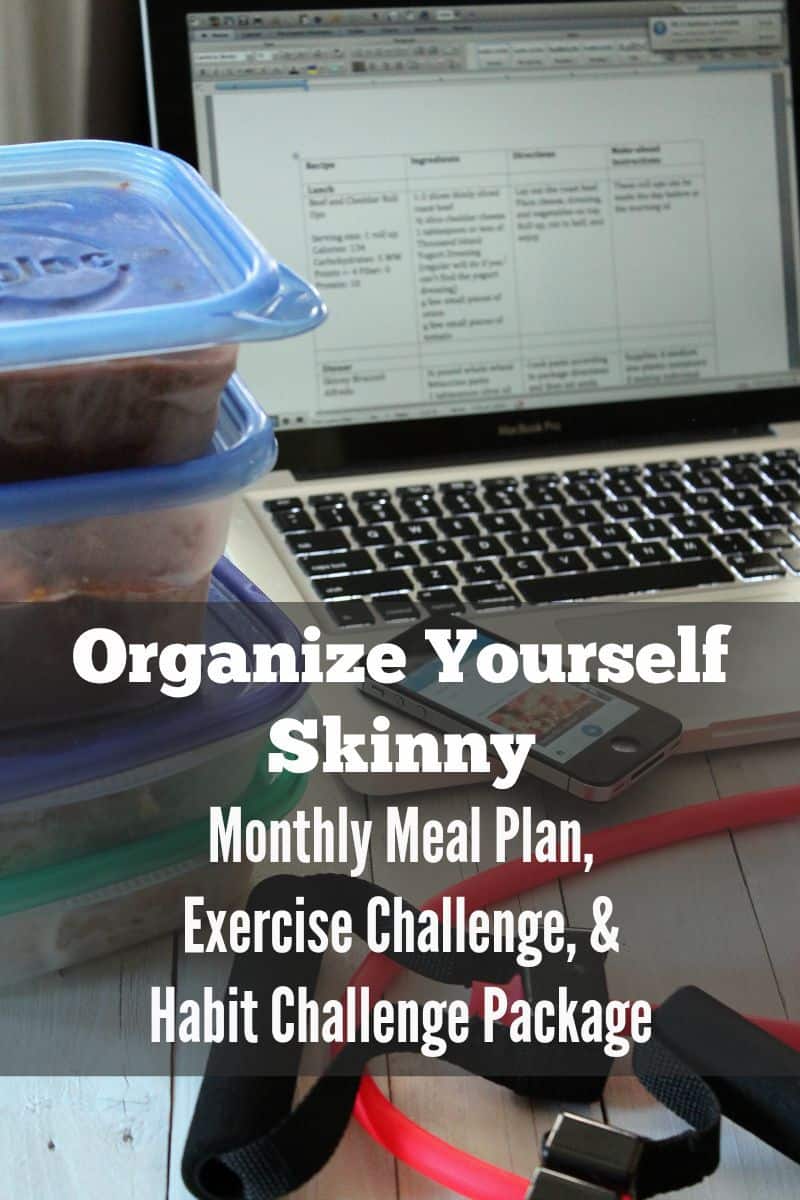 Creating a healthy lifestyle and losing weight is not an easy task. Nope! It takes commitment, dedication, and organization. Yes organization! Going into each week without a plan will only lead you to feel frustrated and lost. Trust me I understand. Been there done that for many many years. The good news is that in the last 4 years I learned how to organize my life in a way that not only supports my healthy lifestyle but also made it so I could lose 40lbs and keep it off. If you follow my blog then you already know this.
To help you with the organization part OYS writer Melissa and I put together our first OYS Monthly Meal Plan, Exercise Challenge, and Habit Challenge. We are so excited to offer this because we feel it can really help those of you who need someone to put the structure together for you. We got you! We even throw in some motivation too. All you need to do is show up and do the work. Trust me you can do this.
Purchase the package here.
Our plan is to offer a different package every month. Each package will build off the previous one and offer different meals, exercises, habits, and advice. Seriously, we are super excited about this!
This is what you can expect with the OYS Monthly Meal Plan, Exercise Challenge, & Habit Challenge Package:
4 weeks of wholesome nutritious make-ahead meals. Recipes are made with real and minimally processed ingredients. Each week includes 2 breakfast recipes, 1 lunch recipe, and 5 dinner recipes. *see below for some of the recipes. This keeps preparation simple and also leaves room for flexibility, changes, and your family favorite recipes.

Each week includes a green smoothie recipe for breakfast in addition to another breakfast recipe.

Dinner recipes will feed a family of 4 comfortably.

Each meal plan will also include food prep tips and advice.

Each recipe includes the nutritional information along with Weight Watchers Points. Please note, I am not affiliated with Weight Watchers nor do I use that program. However, there website is used to calculate the points.

4 weeks of exercise challenges. All exercises can be done in your home with minimal equipment. This month we are focusing on basic exercises and making it a habit.

Exercise motivation. We know that exercise is mental as much as physical so there will be tips to keep you motivated week after week.

A healthy lifestyle is all about the habits we create. Each month will focus on a new habit that will help you build a healthier lifestyle and lose weight. Weekly tips and advice will be given each week to help you incorporate that habit. This month we are focusing on keeping track of your food through portion control and accountability.
Some of the recipes in this month's meal plan include:
Detox smoothie
Carrot cake baked oatmeal
Broccoli and egg bake
Chocolate & banana overnight oats
Quinoa mason jar salad
Turkey & Avocado Rollups
Mushroom swiss cheeseburger lettuce wraps
Chipotle shredded beef burritos
Broccoli and cheddar quinoa bake
Slow cooker turkey meatball florentine
No mayo chicken salad
Pizza stuffed chicken breasts
Slow cooker turkey sausage and peppers
Chicken parmesan casserole
Slow cooker beef and broccoli
Shrimp Fra Diavlo
Skinny Broccoli Alfredo
Turkey cheeseburger quinoa casserole
Turkey club lettuce wraps
Jalapeño popper stuffed chicken
and many more…
To get started on the OYS Monthly Meal Plan, Exercise Challenge, & Habit Challenge then click here! 
Get Instant Access to My Best Weight Loss Tips & Strategies!
Sign up now for a free step-by-step 7-day email course that I created exclusively for my email subscribers! That's you. I will teach the best habits, strategies, and insider tips so you can enjoy a lifestyle that encourages and supports weight loss! Stop relying on willpower and take control back over your life! You can do this. Let me help!