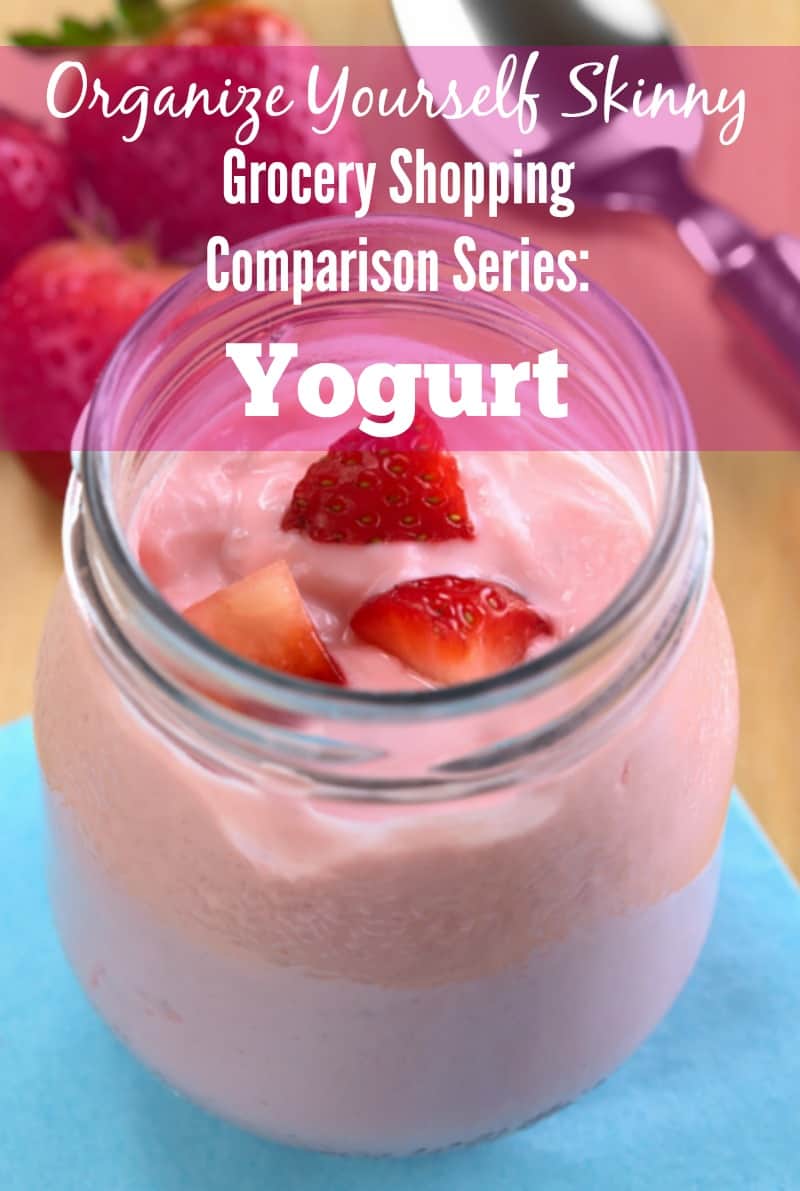 Reading food labels is time-consuming, but it can truly help you make small changes that will help make your diet more healthful. If you missed my post last month about reading food labels, check it out here. Once you get the hang of what to look for, it does get easier. But to help you out even more, I'm going to offer a regular series covering different foods we all buy at the grocery store on a regular basis. If there is a food you want me to do a comparison for, just let us know! First up, yogurt!
Yogurt is such a popular food for so many reasons. It's quick and easy, it has many health benefits, and it's relatively cheap. But all yogurts are not made equal. Some are loaded with calories and fat. It's pretty easy to stay away from calorie-bombed yogurt. Just stay away from full-fat yogurt and you'll do the trick there. But even those low-fat and non-fat yogurts can have hidden diet destroyers in them. Think you are yogurt savvy? Let's see!
I used the Shop Well app to help me out with this comparison. If you want to learn more about Shop Well and what it can do, check out this post. All of the yogurts I looked at had similar amounts of sodium, potassium, carbohydrate, protein, and calcium.
Bad Choice
Dannon Light & Fit yogurt
The people at Dannon are very smart by calling this yogurt Light and Fit. It's a very deceiving name, and yes, there are some good things about it. It does only have 80 calories and 0 grams of fat, but we have to look further. It only has 5 grams of protein, which is not much when you are looking for a food that will keep you going. Sugar grams on food labels include naturally-occurring sugars and added sugars, and they don't distinguish between the two, so you will need to look at both the grams of sugar, as well as the ingredients list to see what, if anything, is added. Yogurt will have some natural milk sugar in it, so don't expect it to be zero. This yogurt has 11 grams of sugar, which is a lot, even if some of it is natural. But when you look down at the ingredients list, you can clearly see the added sugar in the form of fructose. You want to stay away from any added sugar. Plus, it has aspartame, the artificial sweetener that has had controversial reports. So while this yogurt looks innocent, it is not a great choice for a truly healthy diet.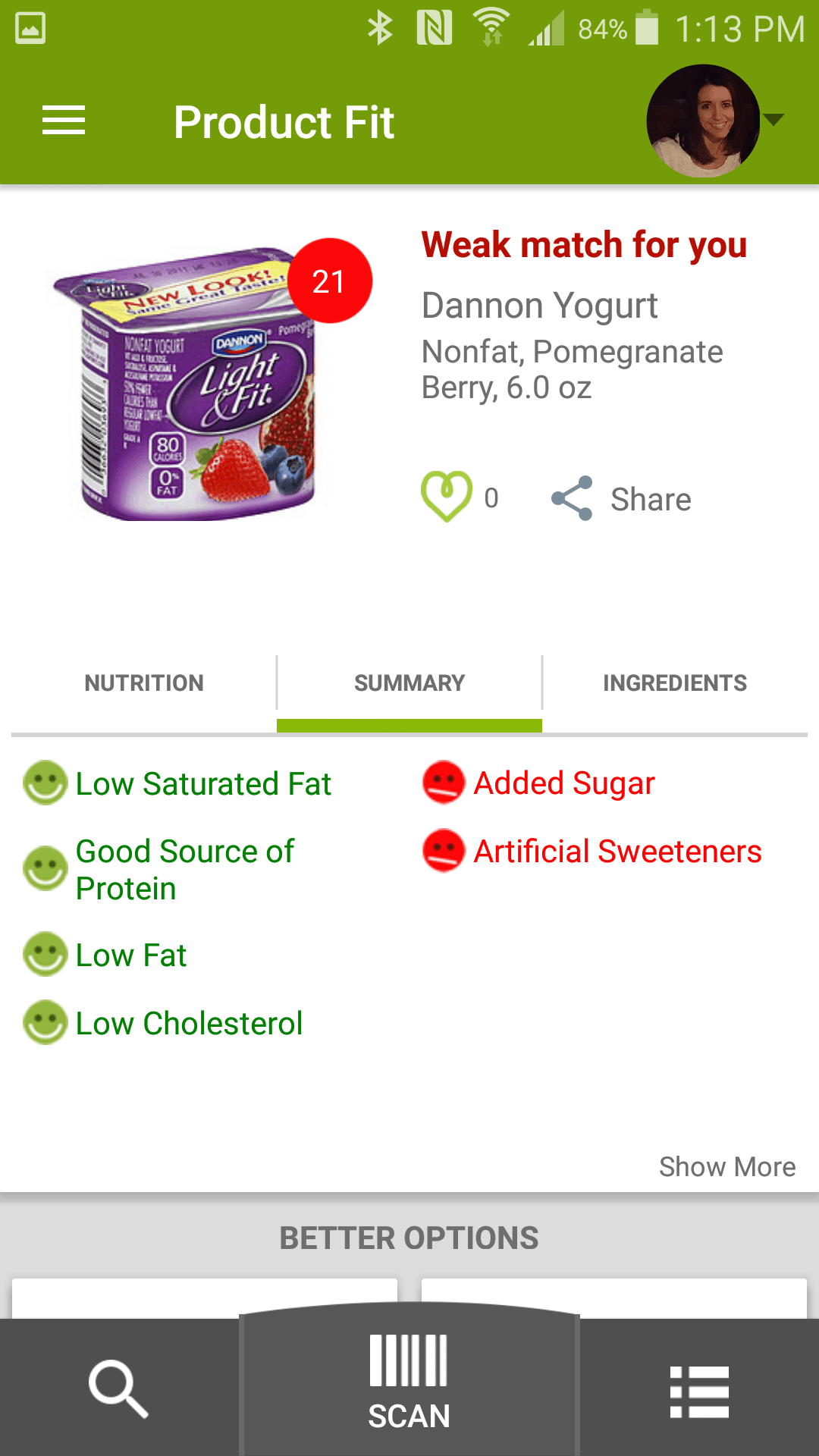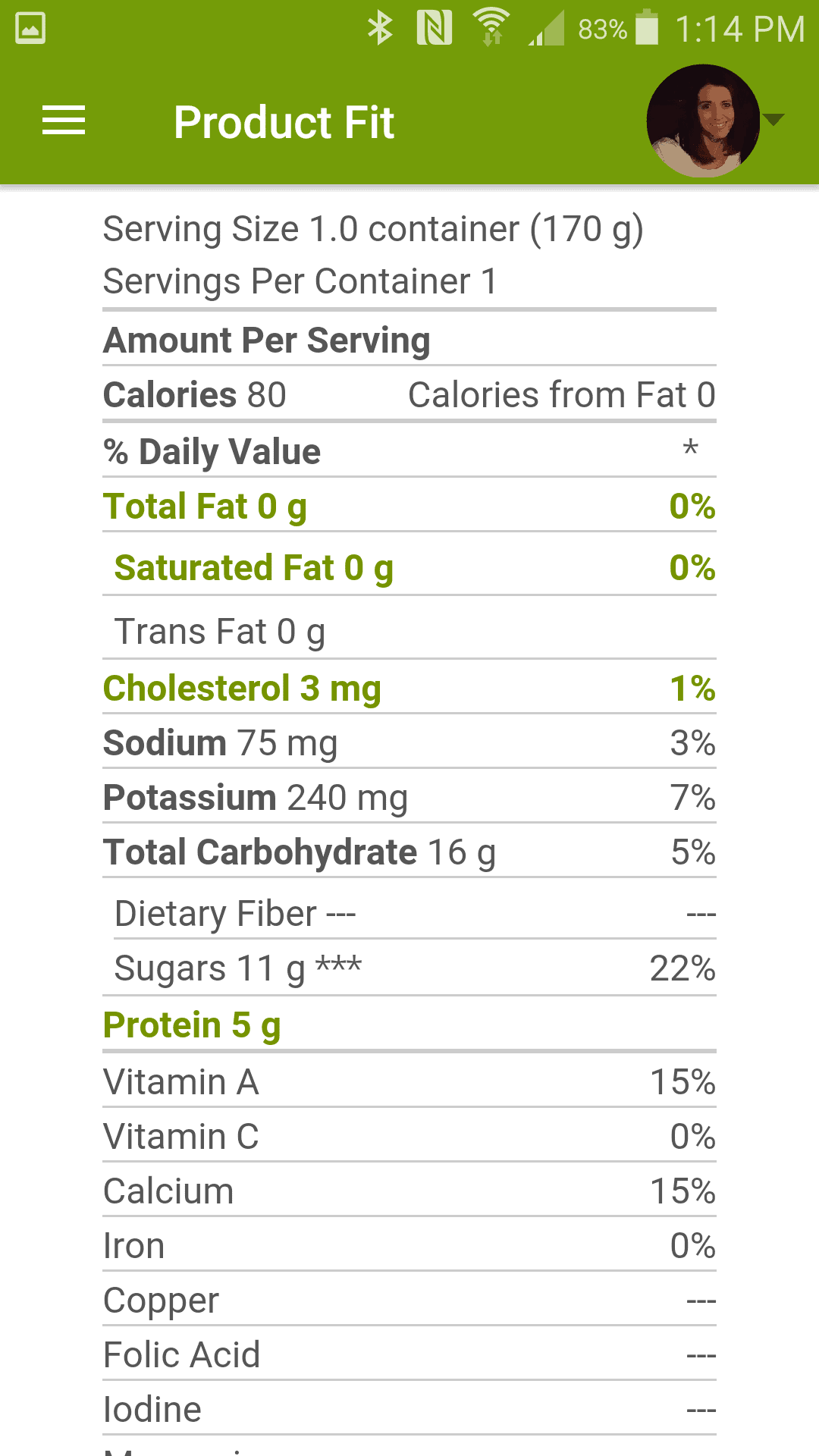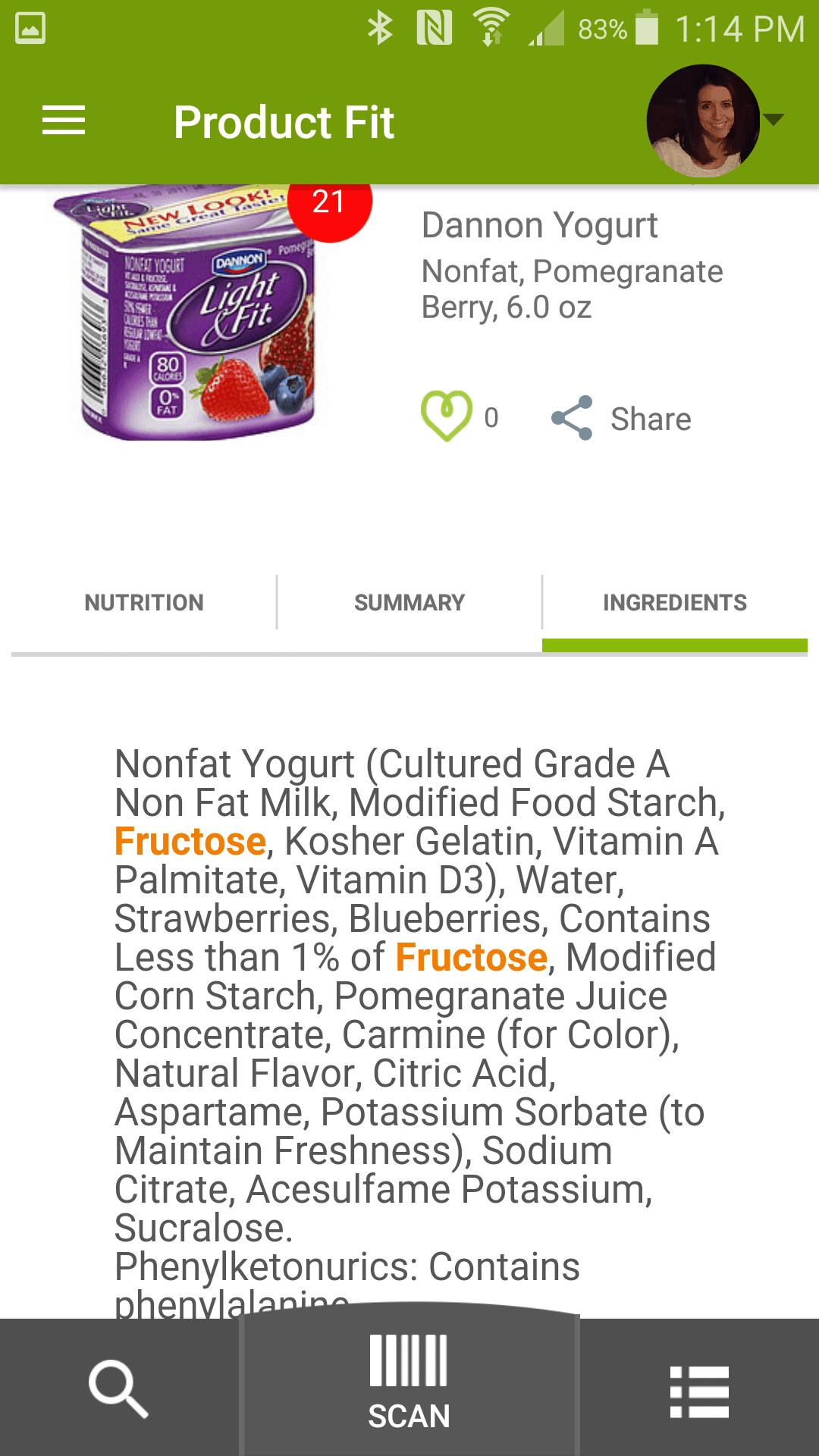 Good Choice
Oikos Triple Zero Greek nonfat blended yogurt
As we move into Greek yogurt, you are going to see a slightly higher calorie count, such as the 120 calories in this yogurt, but it's worth it for an all-around better product. The 15 grams of protein will keep you feeling satisfied longer, and can even help fuel a workout. There are 7 grams of sugar in these cups, but don't forget that yogurt has natural sugars in it. When you look at the ingredients list, there are no added or artificial sugars listed. This yogurt is called Triple Zero because it has zero fat, zero added sugar, and zero preservatives. If you must have a fruit-flavored yogurt, this is a great option, and I really love the taste too.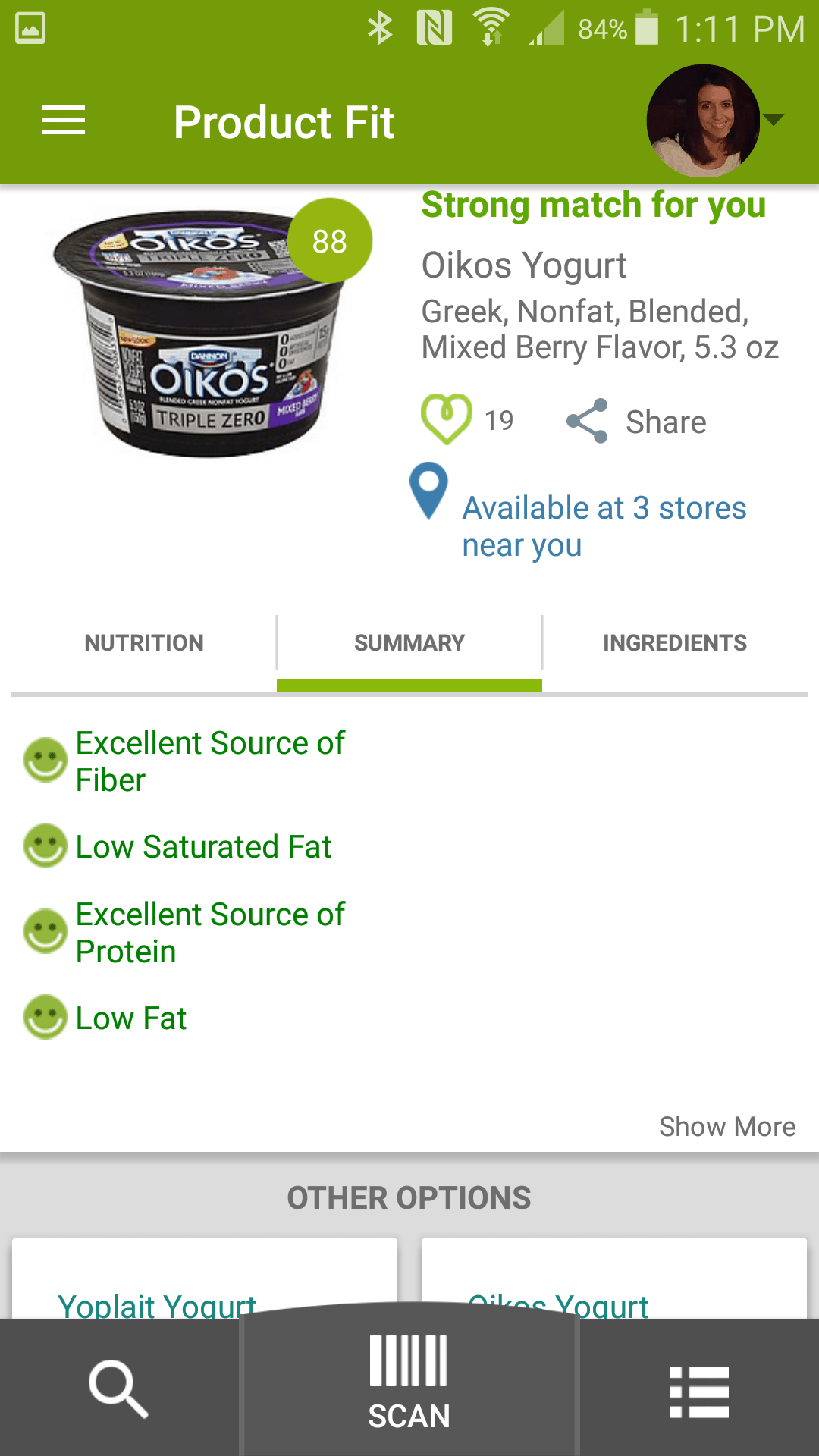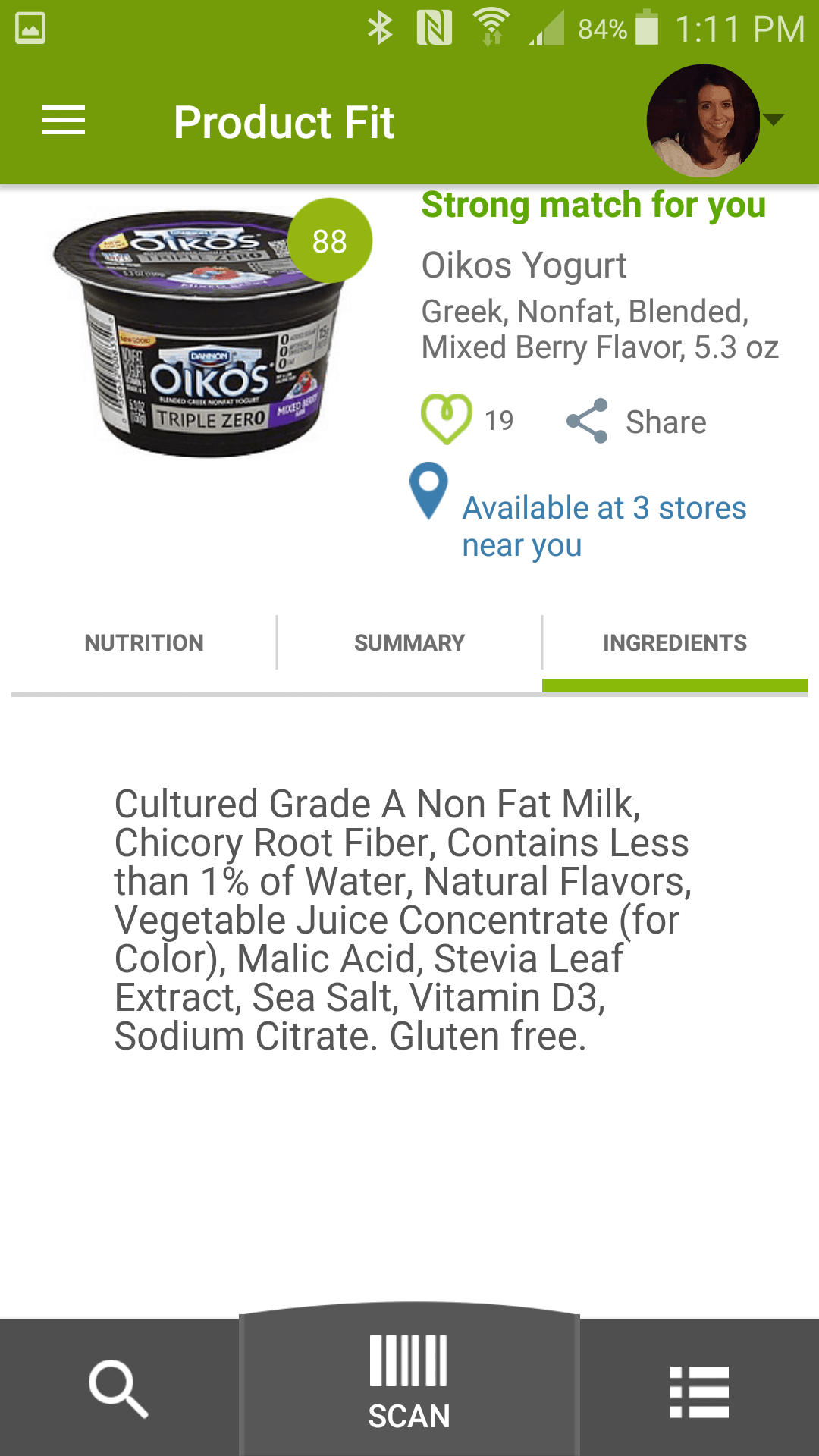 Best Choice
Open Nature Greek nonfat plain yogurt
This is where label reading becomes so important. You might look at this label and be turned off by the 140 calories, but if you look at the serving size, you will see that this is for 8 ounces. The other yogurts mentioned above were for a 6 ounce serving and a 5.3 ounce serving. So the calorie count is comparable. Now comes for the difference that makes this the best choice…a whopping 24 grams of protein and only 3 grams of sugar! Those are pretty impressive stats. The ingredients only include yogurt and active yogurt cultures. If plain yogurt is not tasty enough for you, then add a little bit of your own fresh fruit.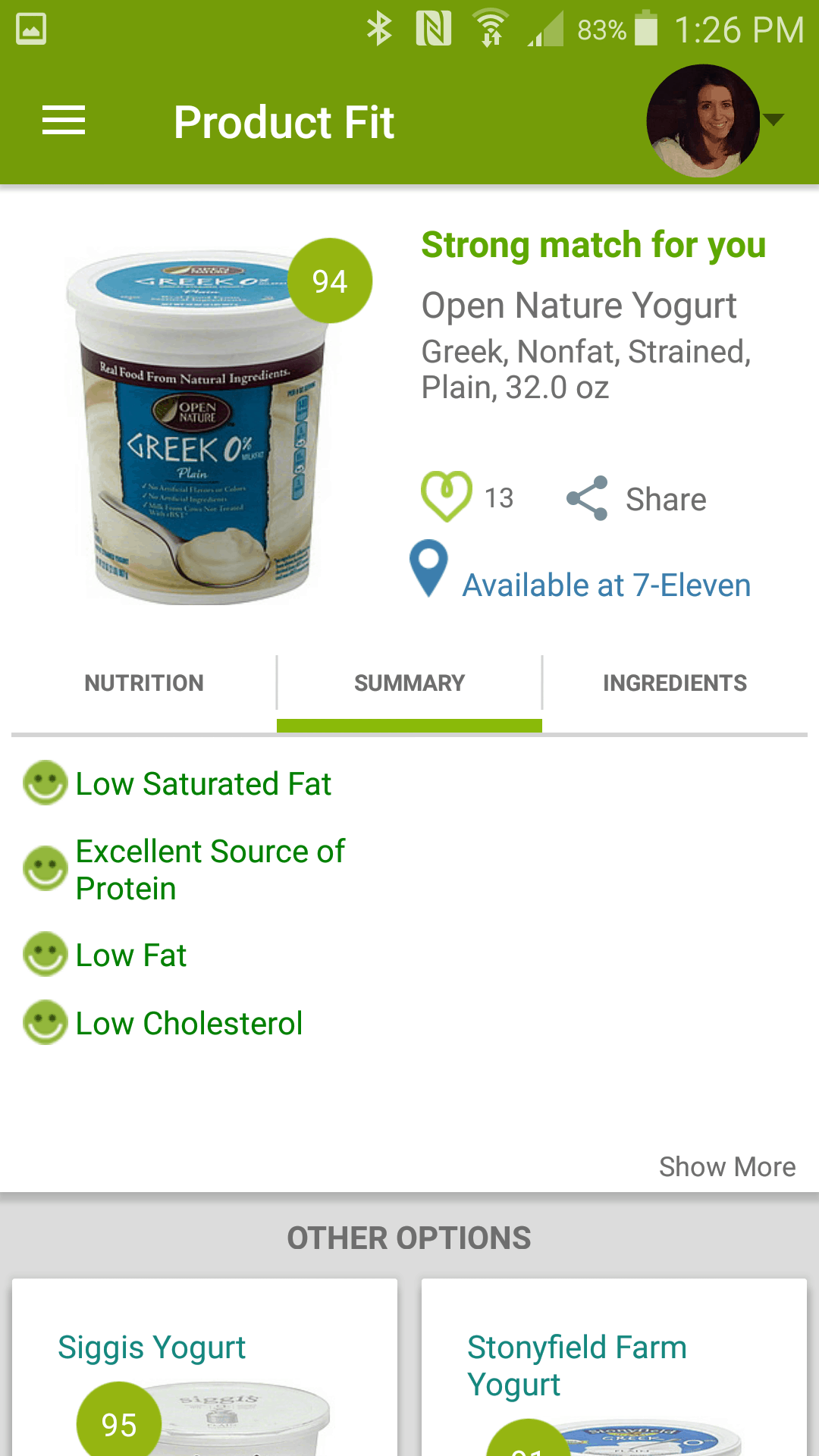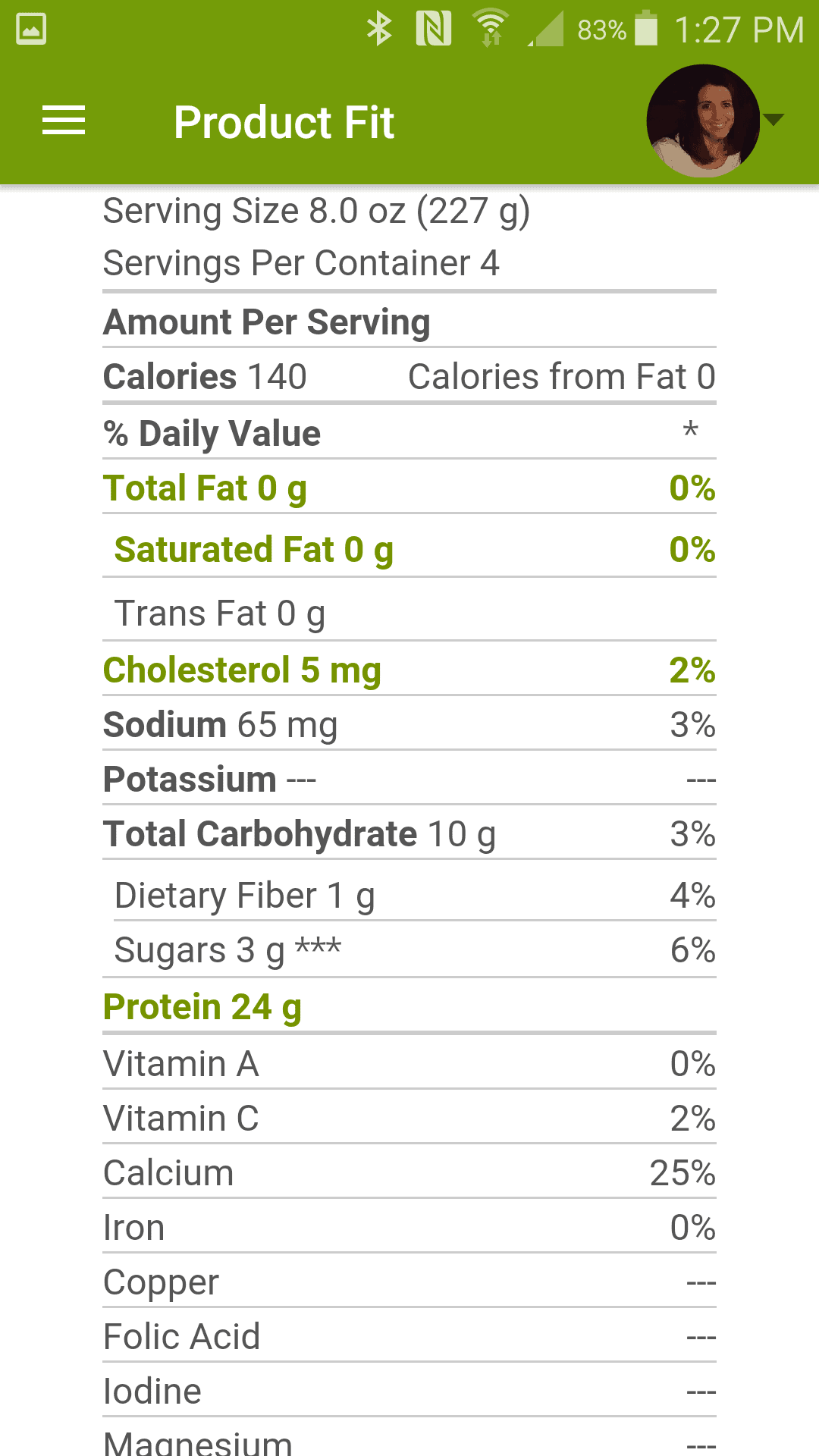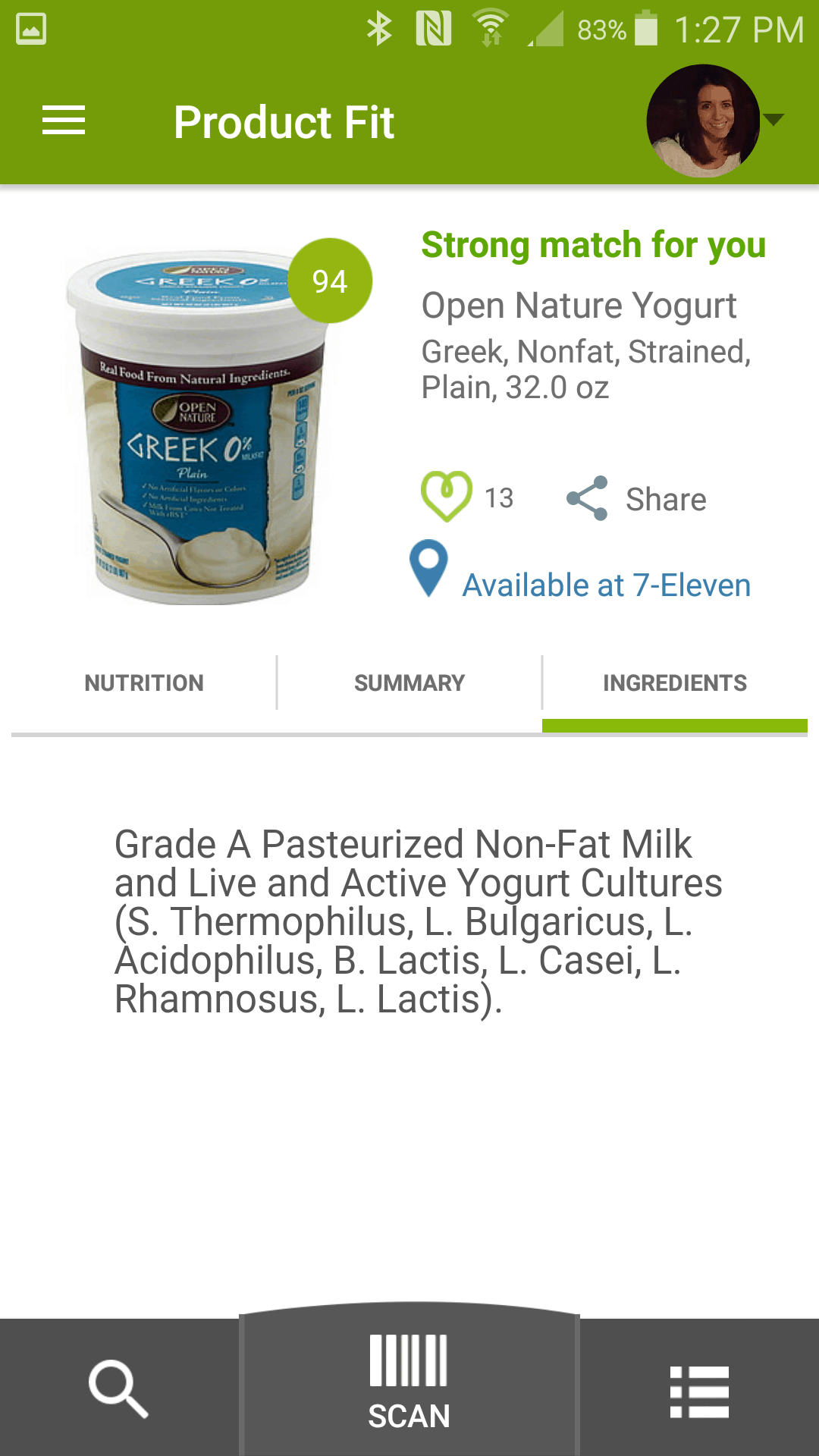 Yogurt is a great option to add to breakfast or lunch, or have as a stand-alone snack. With the endless yogurt choices out there, I hope this comparison helps you. These brands are only suggestions. The key is to look for high protein, low sugar, and all-natural ingredients.