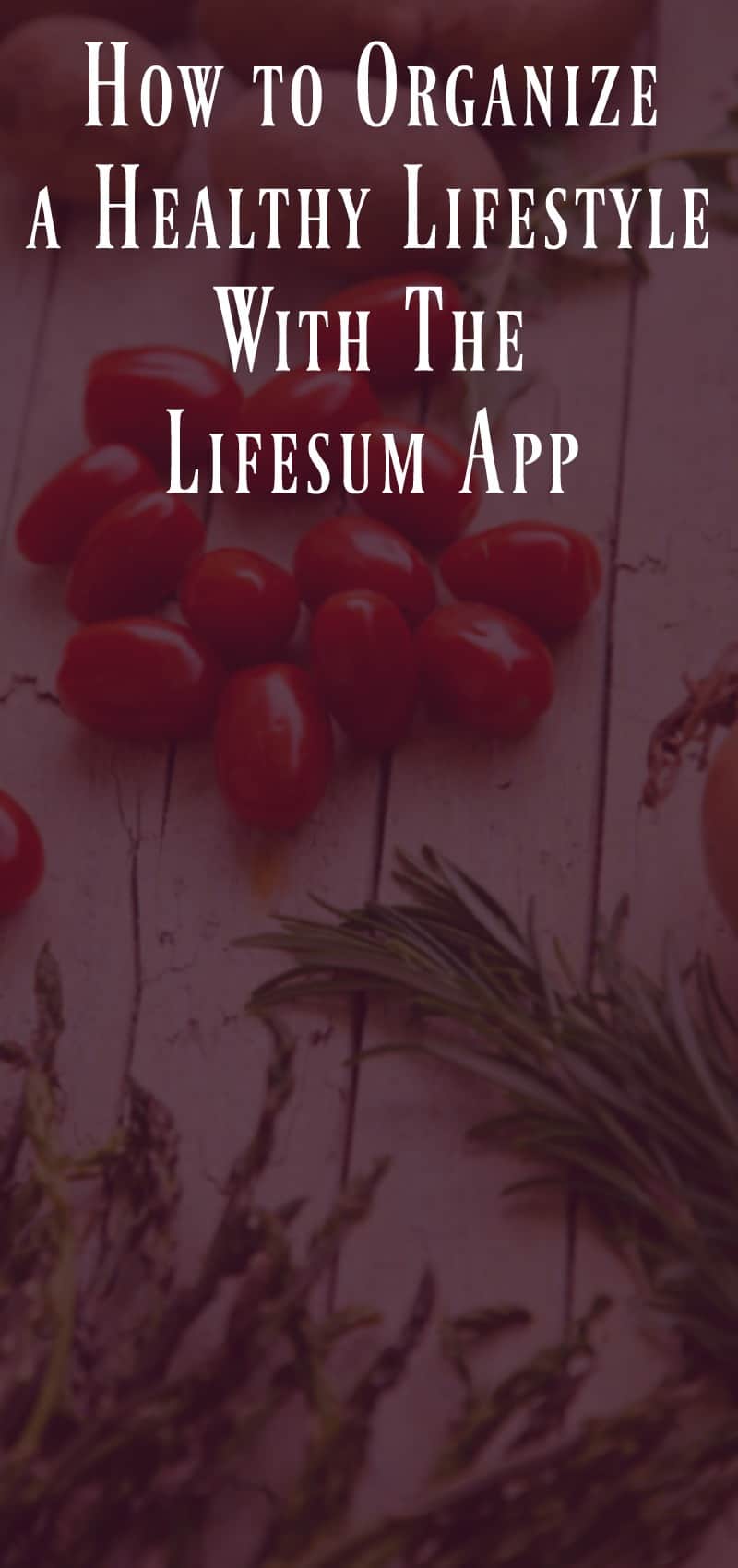 I was really drawn to trying out the free Lifesum app because it's not just a weight loss app. It's a healthy life app, and that really should be our focus more than anything. It definitely can help you focus on weight loss if that's your goal, but it will do so in a realistic way that helps you create a sustainable healthy lifestyle.
Lifesum claims to help people make better food choices, improve their exercise habits, and reach their health goals. It aims to help you build healthy habits in small steps in order to make those habits a part of your lifestyle. There are reminders to drink more water, feedback to improve the quality of what you eat, tips for tougher days, a selection of diets to look at, an overview of your current exercise and nutrition habits, body summary to show your progress, and water, meal, and exercise trackers. This app connects to Google Fit to make tracking easier. If you upgrade to a Gold membership, you can also sync the app to your fitness tracker, like a Fit Bit.
When you download the app, it will ask you what your plan is: to be healthier, lose weight, or gain weight. Then it will ask you your birth date, gender, height and weight.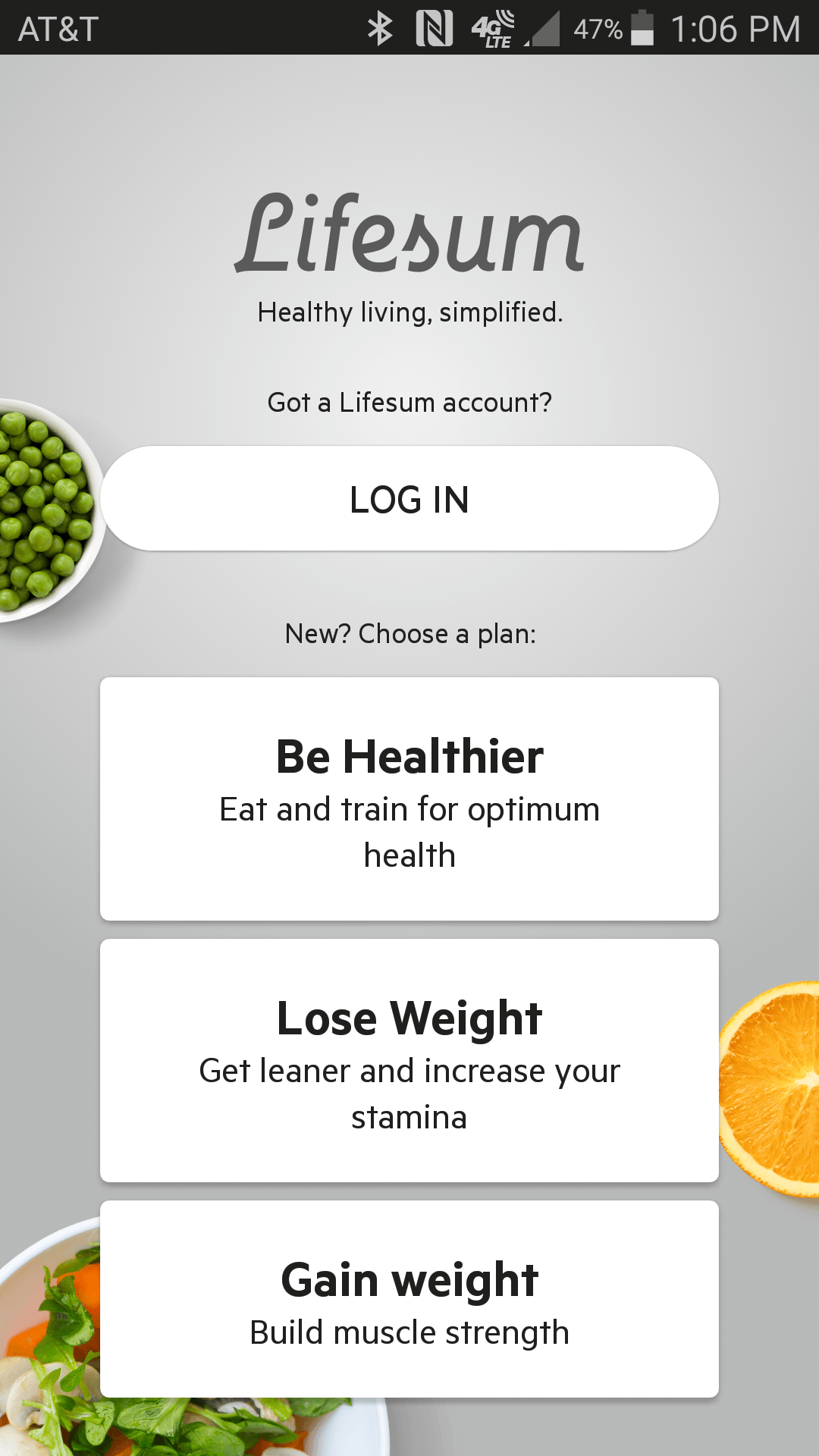 The Diary is like your main dashboard. It shows you how many calories you should eat in a day based on the information you provided, so be honest! As you log your food and exercise throughout the day, it will show you how many calories you have eaten so far, how many you have left, and how many you have burned. I also love that it tells you how many grams of carbs, proteins, and fats you should be eating too. Most people have no idea how many grams of these nutrients they are supposed to be eating, so it's helpful.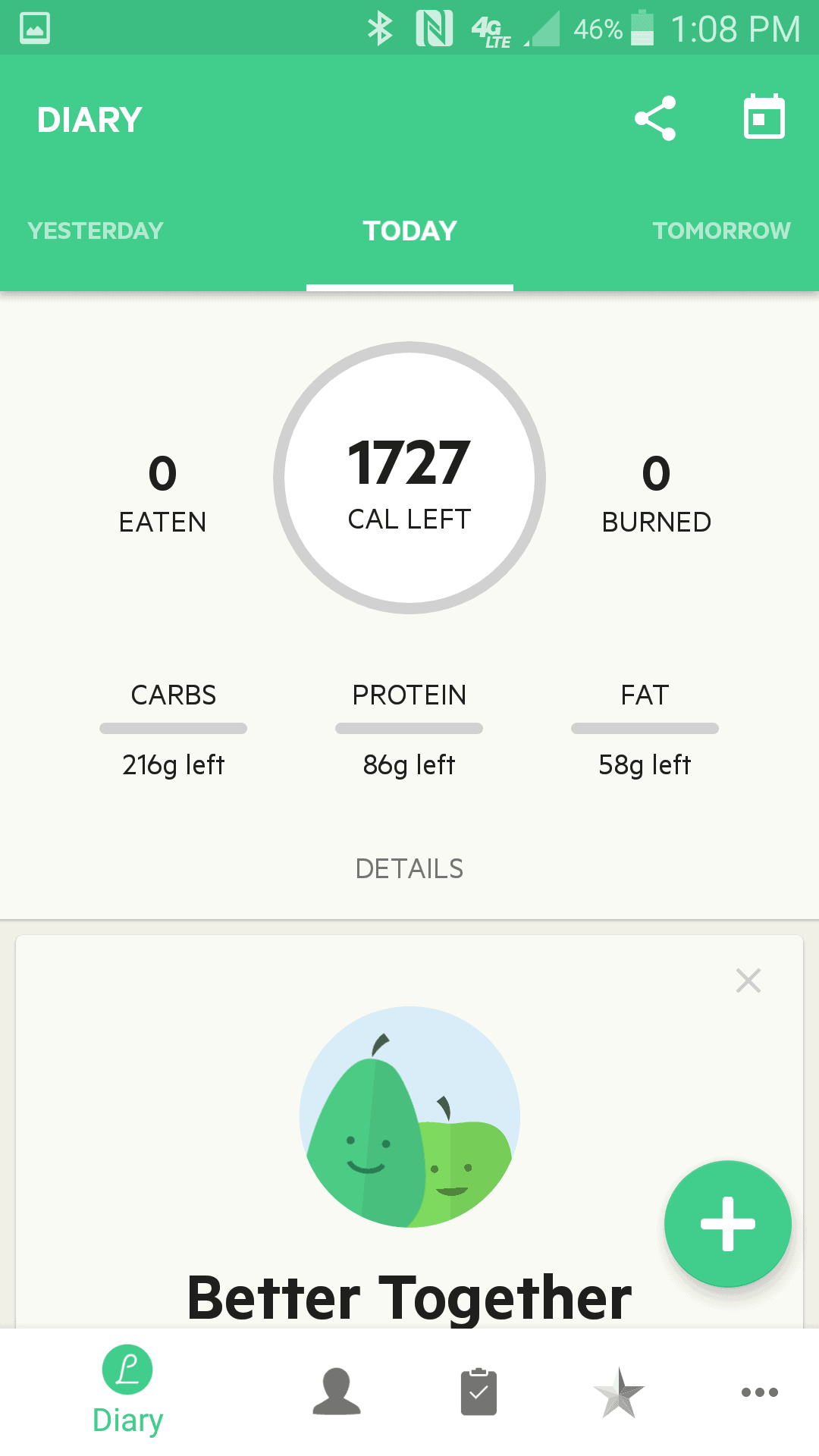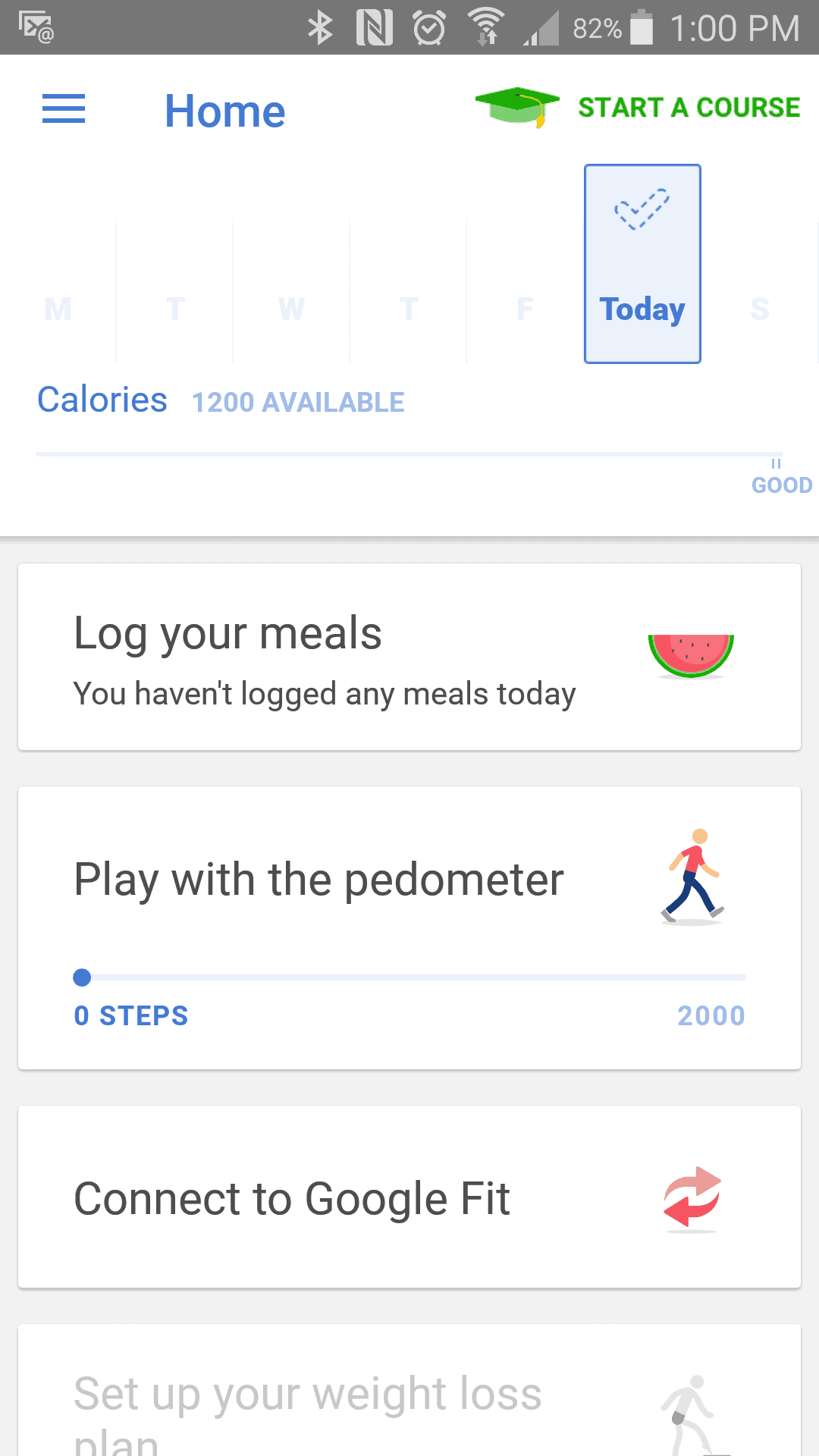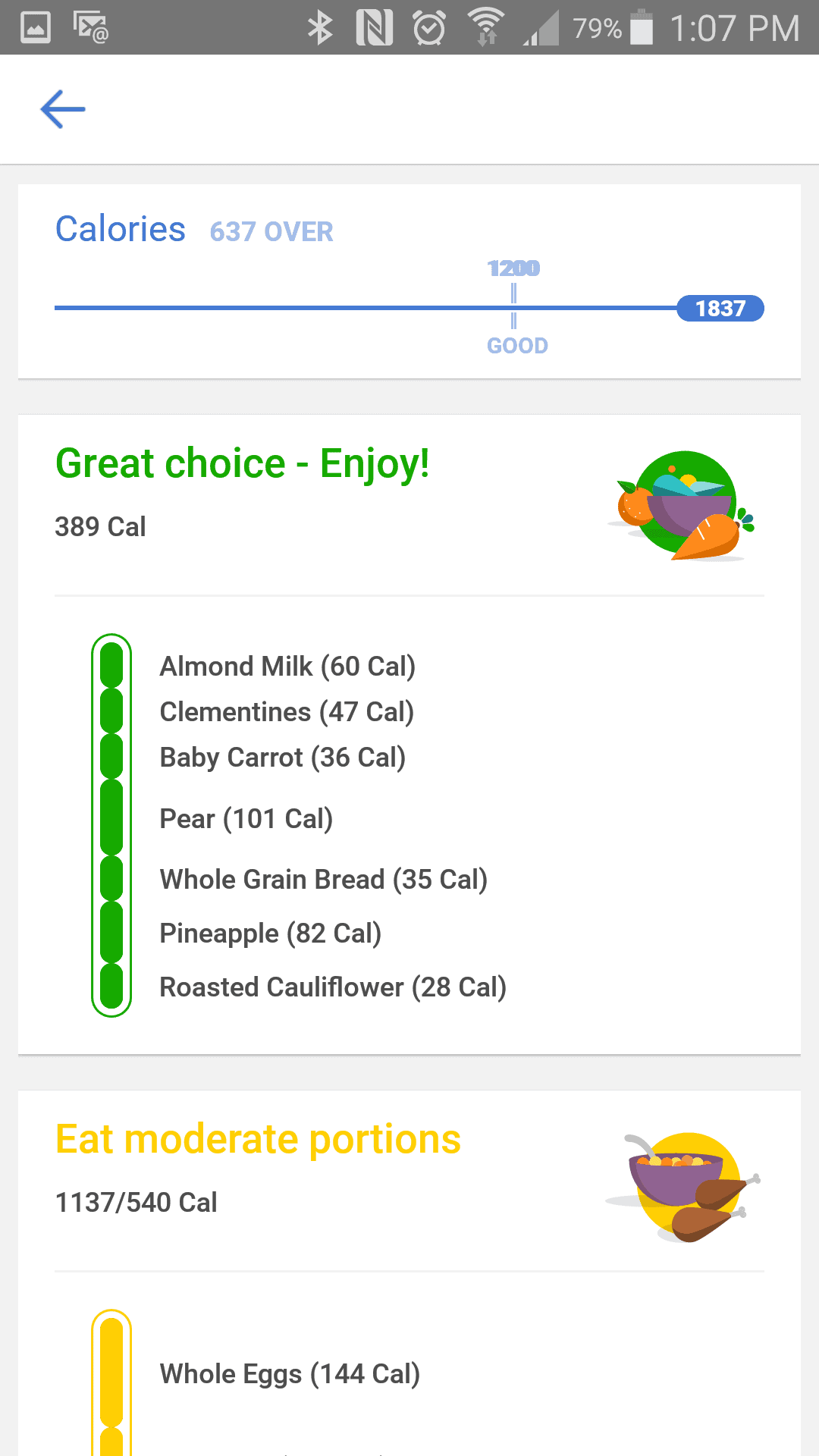 You have the ability to connect with friends on Lifesum, which can provide accountability, motivation, and inspiration.
I highly recommend taking the Health Test. It is 41 questions, but it only took me about 5 minutes or so. It asks questions about your food preferences, how often you eat certain foods, and your exercise habits. Once you complete the test, you will get a score out of 100 and some recommendations. Again, it's important to be honest because you want valuable feedback. Based on your answers, it can show you where you need to cut back on certain types of foods and include more of others, as well as how you are doing in the exercise department. I found the results of this test to be very helpful.
Lifesum has tons of recipes to browse through. You can save them in your Favorites and they will always be there.
The water tracker does just what it sounds like. I think this is so important for people to track because most of us don't drink enough water. You don't have to track your water intake forever, but do it for a week and see where you are. Then try to increase a little at a time.
Another feature I really like is that the app gives recommended calories you should aim to eat for each meal and snacks. I think this really helps people see how to disperse their calories throughout the day.
The Me tab is where you can track body measurements. You have to input these yourself, but it can help you see where you might lose inches. This can be motivating if the scale hasn't budged much. You will still see results, just in a different way. If you have never tracked your body measurements, I recommend giving it a try. All you need is measuring tape. The app gives you direction for how to measure each area of your body.
The Plans tab has a quick 6 question test to take, and then it will tell you what type of diet plan you should follow. Based on my answers, I received the recommendation to follow the Basic Health plan. This is described as a calorie-focused diet with lots of fruits, vegetables, whole grains and fish. There are no off limits foods, and it is a generally healthy diet. It also gave me typical meals that could be included in this type of diet. This is perfect for me because it's exactly how I like to eat. I don't count calories, but I watch what I eat, and nothing is completely off-limits. That little 6-question test was spot on!
Lifesum is another possible app to help you organize a healthy lifestyle into your already busy life.
Have you used this app? What are your thoughts?
Get Instant Access to My Best Weight Loss Tips & Strategies!
Sign up now for a free step-by-step 7-day email course that I created exclusively for my email subscribers! That's you. I will teach the best habits, strategies, and insider tips so you can enjoy a lifestyle that encourages and supports weight loss! Stop relying on willpower and take control back over your life! You can do this. Let me help!