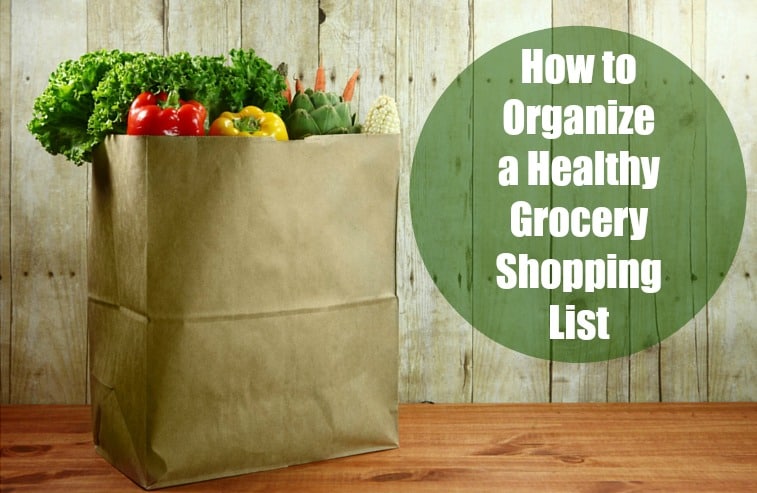 How do you write your grocery shopping list? Do you sit the morning of your shopping trip scribbling down whatever you can think of that you might need? Do you plan out your menu plan for the week and make a list from that? Do you look in your pantry and refrigerator to see what you need? Do you go grocery shopping without a list (gasp!)? There is no one right way to make a grocery list because everyone is different, but there are definitely wrong ways to do it. You want to have an organized system for grocery shopping so that it is not such a painful experience. Thankfully, I have some tips for you to help make this happen, and even a cool app for you tech savvy people out there.
My first tip is one that took me forever to start doing myself, but that I wish I had done so long ago. It's simple. Keep a small white board on the fridge or a notepad and pen on the counter so everyone in your family can jot things down as they are used up. I can't tell you how many times I have gotten back from the grocery store and remembered that I ran out of something last Wednesday that I thought I would remember to put on my list. Yeah, age is catching up with my memory, because I definitely forget stuff all the time. If I don't write it down right when I use it up, then I forget it. So now we have a pad of paper and pen ready to jot down items as they are used up. That way they are sure to get on my grocery list.
Tip number two is get your menu plan in place for the week and gather any recipes you may be using. Make note of what items you already have, and what you definitely need to get. Don't forget about snacks!
**note from Tammy. If the meal planning process overwhelms you check out Plan to Eat. This website is my favorite for planning out meals. Not only can you easily plan out meals for the week (or month or longer) with their drag and drop calendar you can also keep track of freezer meals, pantry items, save menus, and generate grocery lists. Plan to Eat is the best meal planning tool available.
Now it's time to create your list. I truly feel that the most efficient way to write a grocery list is by section or category. That way, as I walk through the grocery store, I just go right through my list in order. Your list order will vary based on the layout of your particular grocery store, but the following categories will most likely be used.
Produce – List your fruits, veggies, salad mixes, etc. This is a great visual reminder to buy lots of fresh produce. If this part of your list looks skimpy, ramp it up.
Bakery – Add whole grain bread, bagels, pitas, wraps, tortillas.
Meats – If you can, buy organic. Stock up on chicken, beef, turkey, pork, and fish.
Dairy – Get all your low-fat and fat-free favorites here: milk, yogurt, eggs, butter, and cheese.
Frozen – Bags of frozen veggies, whole grain waffles, and frozen fruit can go on this part of the list.
Dry goods – This would include whole grain pasta, healthy cereal, oatmeal, granola bars, nuts, brown rice, and quinoa.
Canned goods – Beans, canned tuna, salmon, and spaghetti sauce are the staples to add here.
Condiments – List olive oil, salsa, ketchup, salad dressing, honey, peanut butter, and spices.
Grocery Shopping List Ease app
The List Ease app is a free download, and is one of the easiest apps I've ever used. There was no setup involved, you just start using it right away. There are only three tabs, which makes navigation super simple. The first tab is Grocery List. Here is where you create your list. You can add items by browsing and tapping, or scan bar codes on items that you have in your house. Once an item is in your list, it is always there. So if there are things you buy every week, you don't have to keep adding it every week. Hello time saver! You can also share your list with family members and they can add to it also. This is a great communication tool for our technology based world. Daughter wants yogurt tubes for school snacks? She can add it on the list. Husband used up the coffee? He can add it to the list. Love it!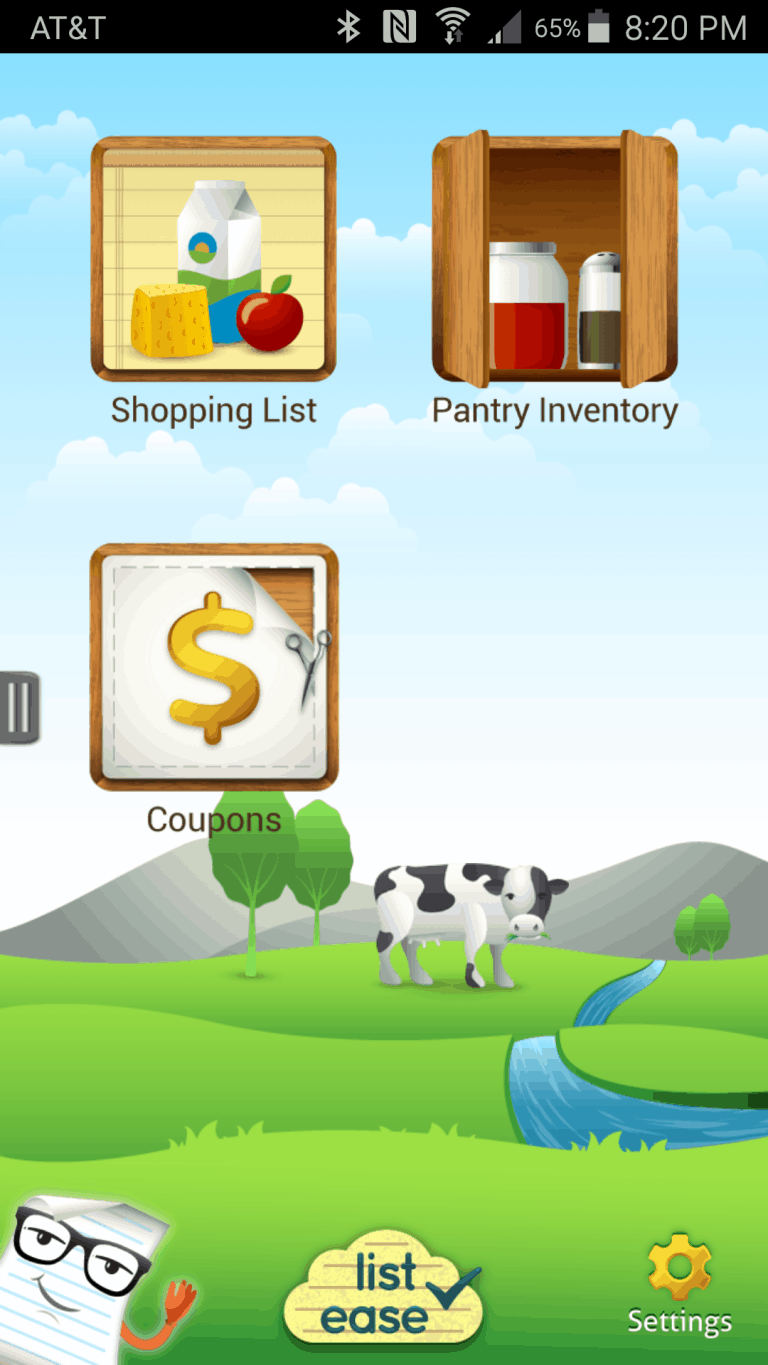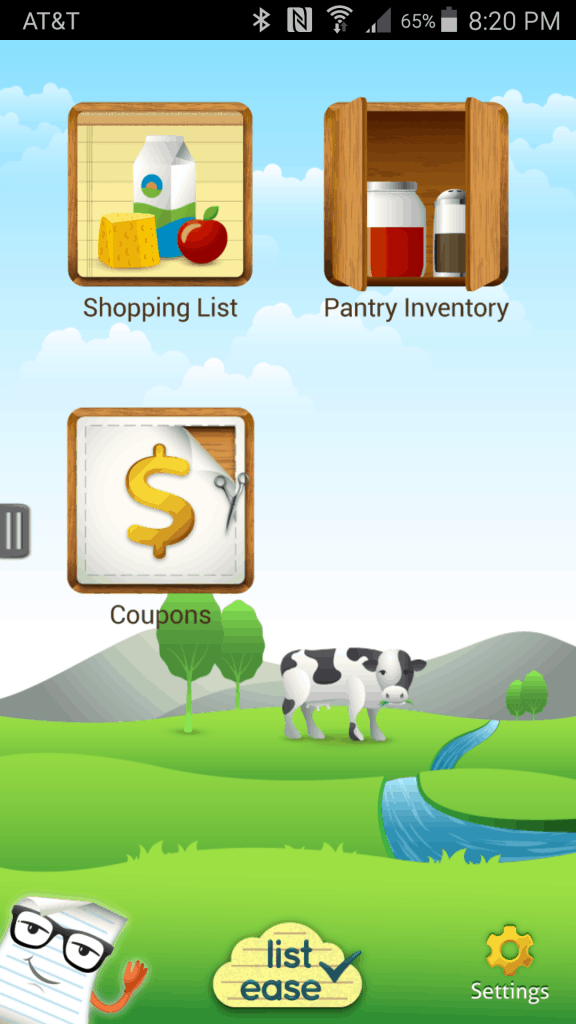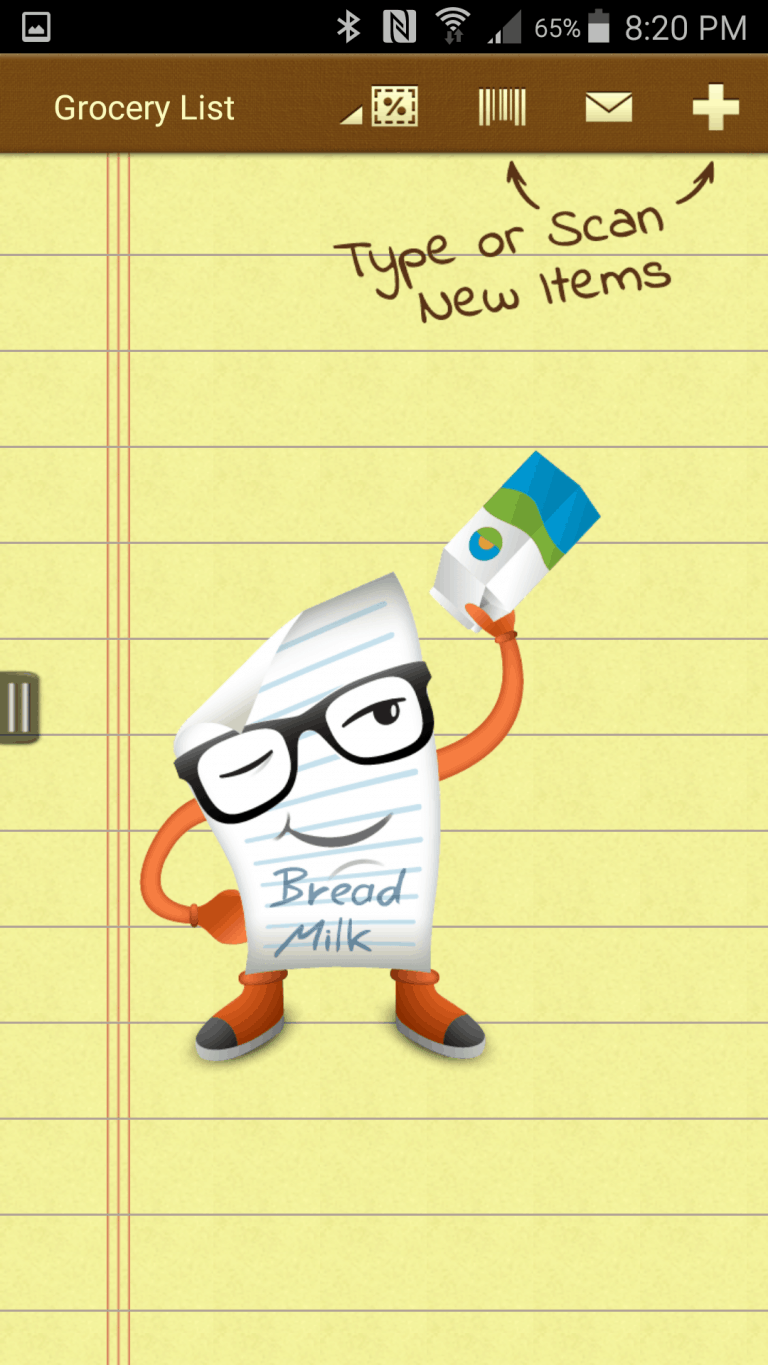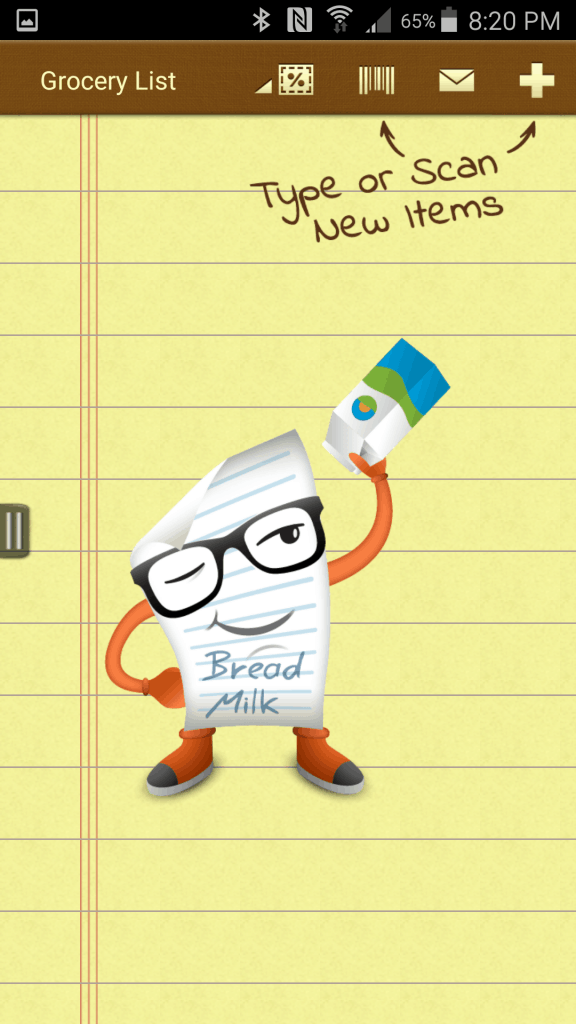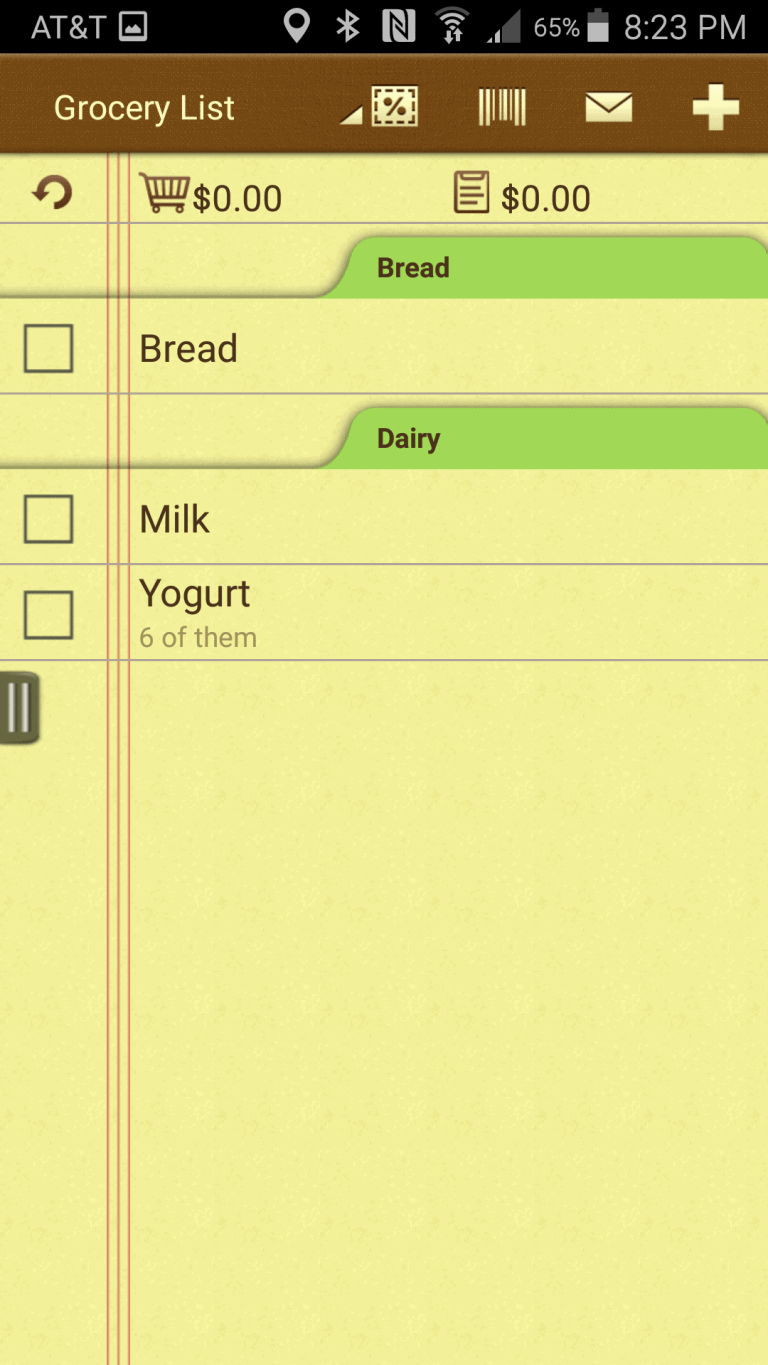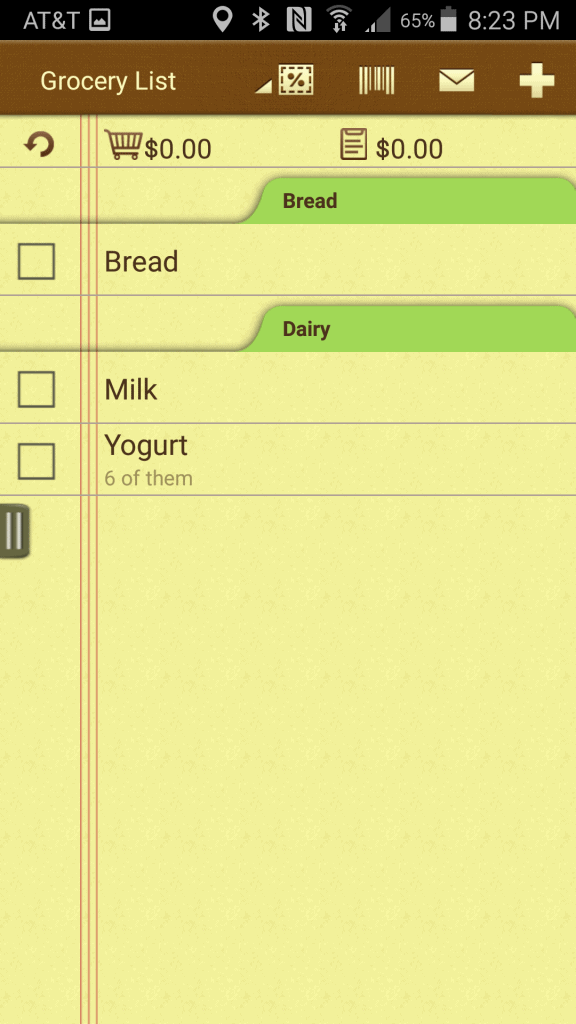 The next tab is the Pantry Inventory. This is a great place to keep track of items that you use all the time and want to have on hand. Running out of something you use every day is just frustrating. This tells you when you should stock up on a new bottle of ketchup or container of salt. Ideally, you want to get these items before you run out of them. Nice little reminder feature here.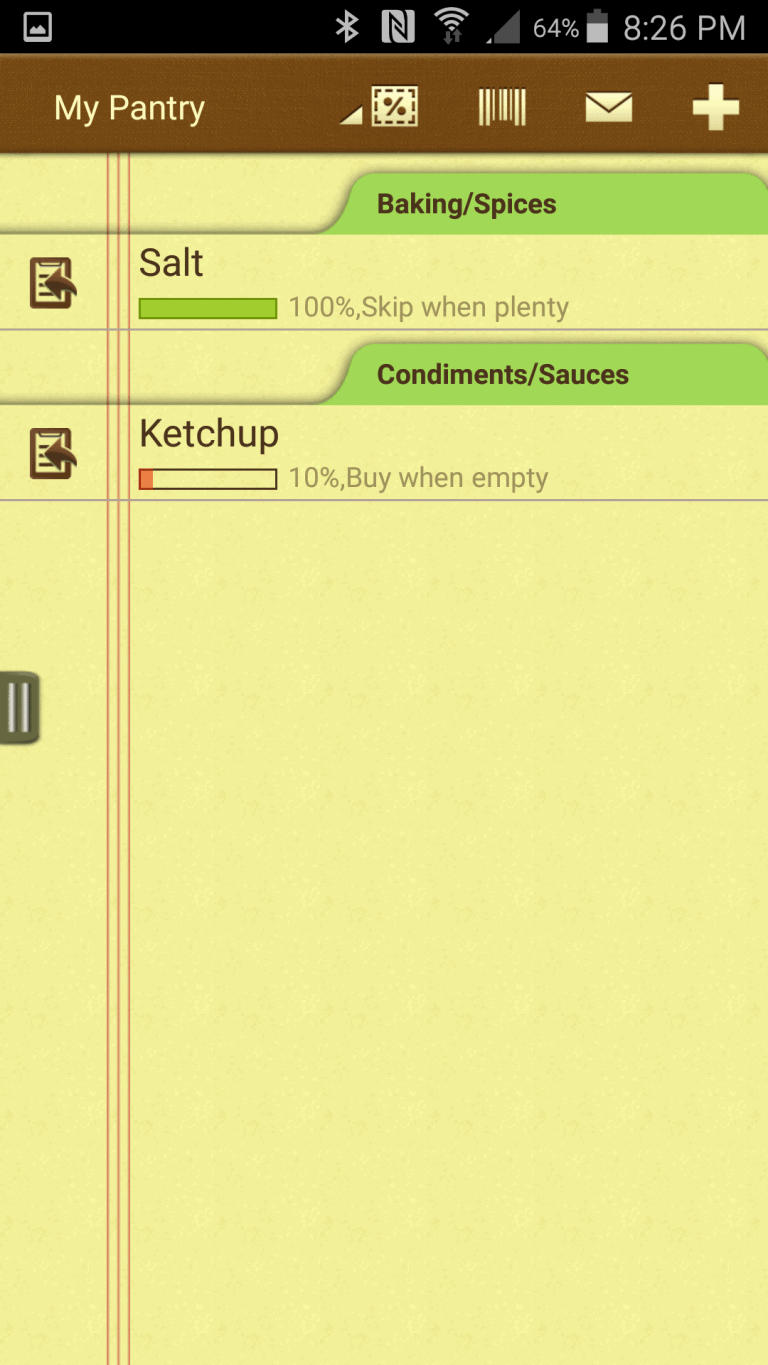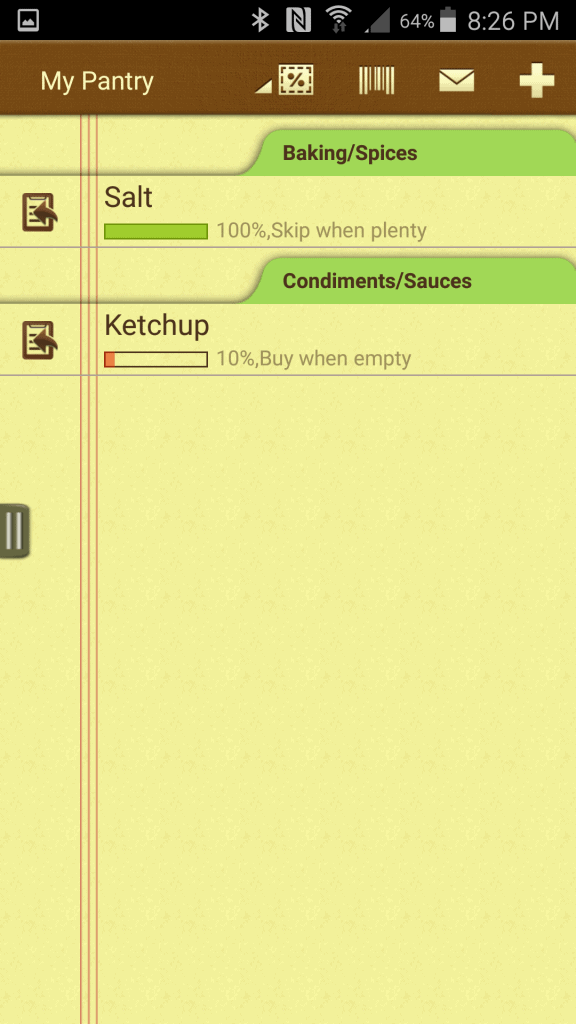 The final tab is the Coupons. You can search for coupons that will save you money for items on your list. You can even send them to print if you want paper copies. Who doesn't love saving money on items you are going to buy anyway?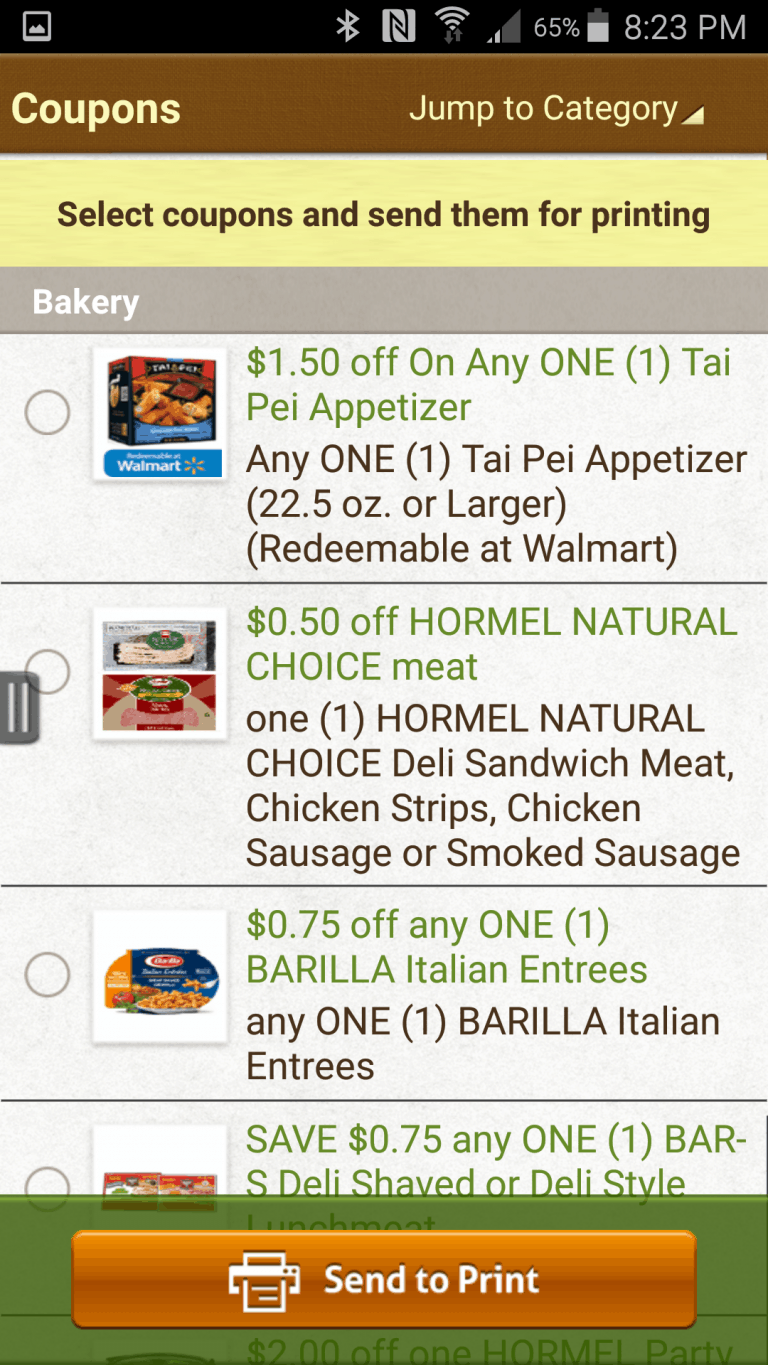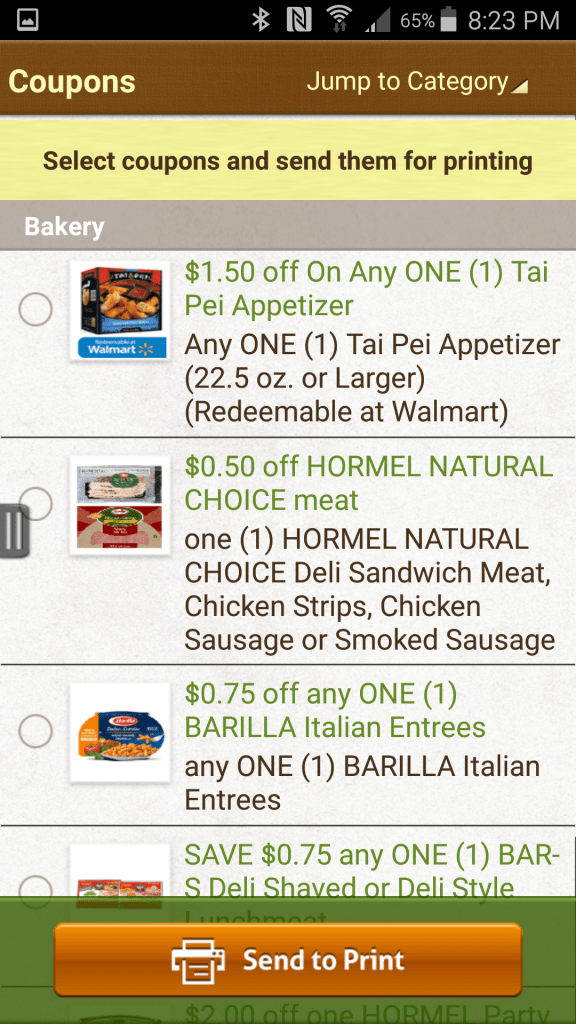 What are your tips for organizing a healthy grocery list?
More posts to help with grocery shopping:
3 Beginner Tips for Reading Labels at the Grocery Store
5 Tips to Have a Healthy Trip to the Grocery Store