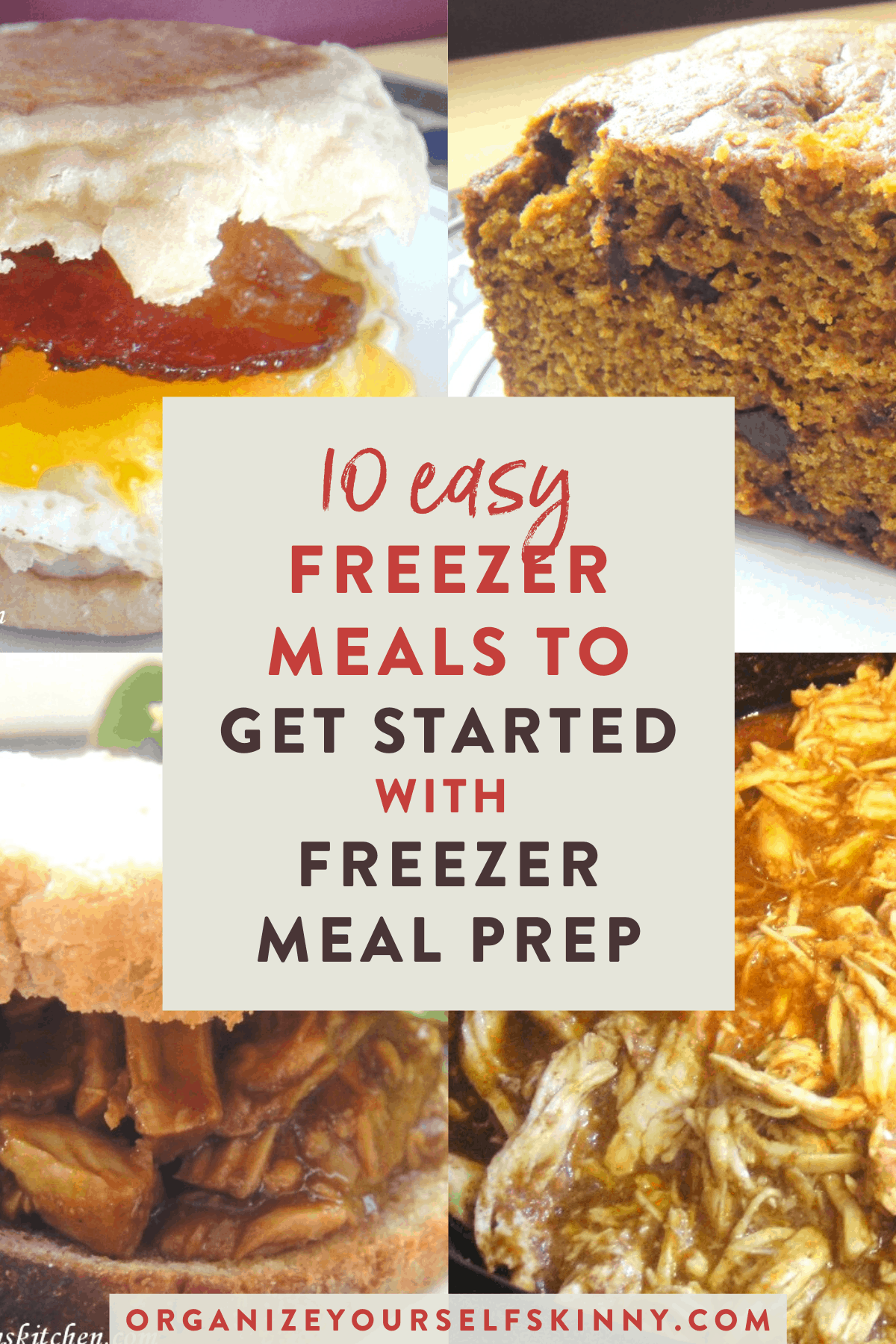 OAMC, freezer cooking, and make ahead a meals, as you know, has been and continues to be a key weight loss strategy for me. Eating portion controlled healthy meals is much easier when prepared ahead of time.
I get many emails and FB messages from readers asking me for easy freezer cooking recipes to get started with. So I thought back to when I first started to freezer cook then sifted through all the recipes on Organize Yourself Skinny and came up with a list of 10 easy freezer recipes.
Of course, if you are just starting out don't attempt to cook all in one day. Take your time and pick one or two to prepare. When you feel comfortable then you can try to add more to your freezer cooking sessions. If you still need a little more guidance and motivation check out my weekly freezer cooking weekend challenge which is specifically designed with the beginning freezer cook in mind.
10 Easy Freezer Cooking Recipes
Click on the links for the recipes, freezer cooking instructions, and meal ideas.
What are your favorite easy freezer cooking recipes?
Recommended
OAMC and Freezer Cooking Cookbooks
30 Day Gourmet's Big Book of Freezer Cooking
Fix, Freeze, Feast: The Delicious, Money-Saving Way to Feed Your Family
The Everything Freezer Meals Cookbook
Don't Panic – Dinner's in the Freezer: Great-Tasting Meals You Can Make Ahead