With the weather getting nicer I want to try and fit more freezer cooking in during the week after work so on the weekends I can spend more time outside and not in my kitchen. I love having my foods ready ahead of time but I need to find that balance between cooking, cleaning, and enjoying the sunshine.  It drives me crazy when I get to Sunday night and I think of all the things I could have been doing besides cooking. Anyway, I think by doing some make ahead cooking 3-4 times during the week instead of just on the weekends I should be able to make it work. I will keep you updated.
This weekend I prepped the usually breakfast and lunches but I also wanted to get a few batches of freezer meal starters put together as well. I find that having extra sauce, shredded meat, rice, or pizza dough in the freezer makes life so much easier during busy weeks. This time around, I made a double batch of Bolognese and cooked up 3 lbs of shredded Mexican beef. Both of these recipes should make around 3-4 dinners each. I also plan on stocking my freezer with a few more batches of pizza dough and rice this week. Just in case I want something other than pepperoni pizza I found this article on Cooking Light that offers 25 healthy pizza ideas.
What are your favorite meal starters to have on hand?
Here is my menu plan for the week.
Breakfast
Mushroom, Cheddar, and Bacon Breakfast Burritos – this is a new recipe and will be post this week.
I also have in the freezer leftover sausage and egg breakfast burritos and I might make a batch of blueberry lemon steel cut oats because it is so darn yummy.
Make Ahead Instructions
I prepared the breakfast burritos Sunday morning.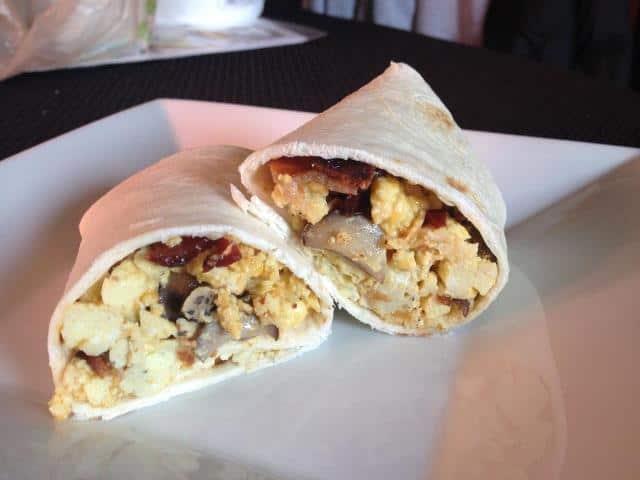 Lunch
Hummus, Roasted Red Pepper, and Spinach Wrap
Make Ahead Instructions
I prepare the wraps yesterday morning. This is my first time making this wrap a week ahead of time so I will report back on my facebook page the results.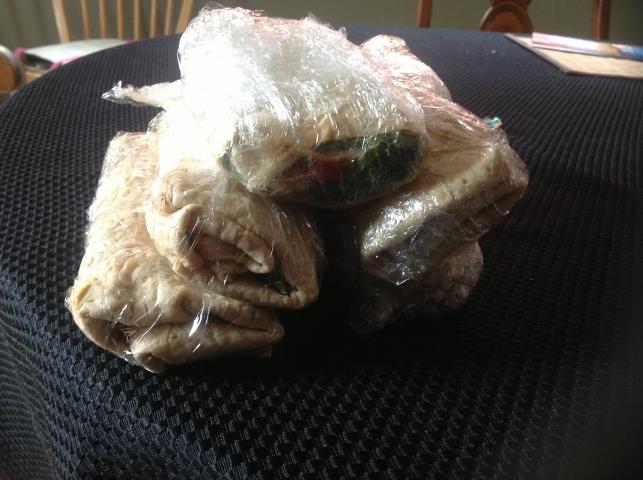 Dinner
Rigatoni with Bolognese
Asian Grilled Chicken with Lemon Broccoli and Brown Rice
Shredded Beef Tostadas – new recipe
Arugula Salad Pizza – new recipe
Chopped Grilled Chicken Ceasar Wraps – new recipe
Make Ahead Instructions
I made a double batch of the Bolognese recipe yesterday night.  I substituted Italian turkey sausage for half the ground beef. I also used dried spices instead of fresh because that is what I had on hand. By doubling the recipe I actually got 3 dinners out if it. I stuck one in the fridge for this week and put the other two in the freezer for later.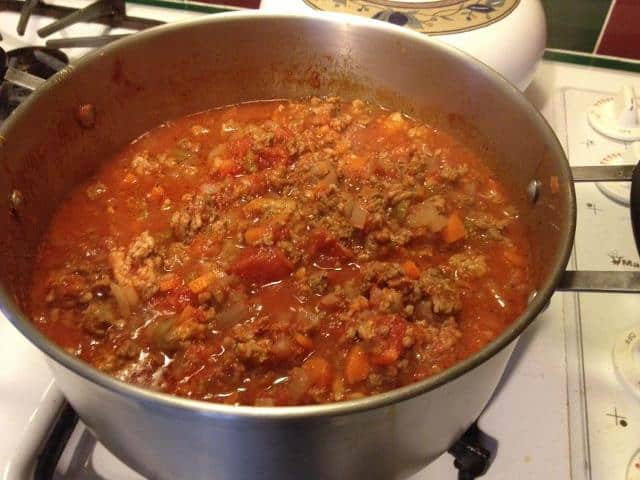 The shredded beef cooked all day in the slow cooker. We will use some of it for the tostadas and the rest will go in the freezer for later dinners. FYI this recipe made a ton! I will post the recipe later in the week.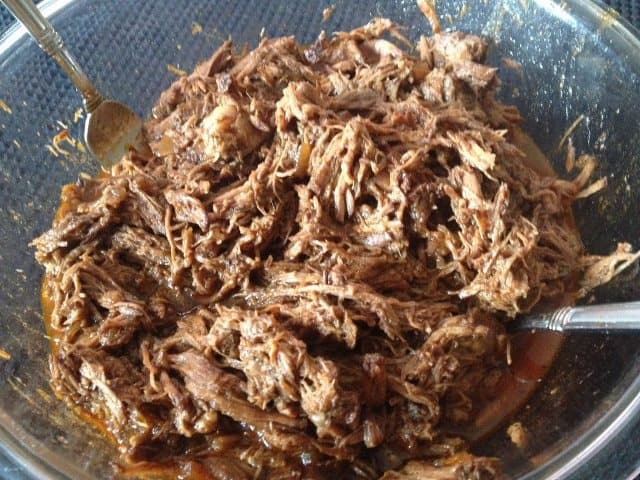 I totally forgot to throw rice in the rice cooker yesterday so I will do that tonight.
Pizza dough was made yesterday and put in the freezer for dinner later this week.
I did not get around to the chicken yesterday so I will prep it tonight or tomorrow.
If you like the idea of make ahead and freezer cooking but not sure where to start and need more structure then check out my 4 week make ahead menu plan – I do all the work for you.
Skinny Mom's Kitchen participates in Menu Plan Monday hosted by the Organizing Junkie.
Get Instant Access to My Best Weight Loss Tips & Strategies!
Sign up now for a free step-by-step 7-day email course that I created exclusively for my email subscribers! That's you. I will teach the best habits, strategies, and insider tips so you can enjoy a lifestyle that encourages and supports weight loss! Stop relying on willpower and take control back over your life! You can do this. Let me help!