Last week I followed my menu plan to a T. I made almost everything ahead of time and that made for an easy stress free week of meals. I also ended up with a bunch of leftovers that are now in my freezer and will make menu planning for this week easy peasy too. Yay!! Usually I like to switch it up but I also like to keep it simple…so this week simplicity wins and we will be eating a couple of the same meals from last week. If you want more simple recipe check out this article on 5 ingredient pantry recipes from Cooking Light.
Here is my menu plan for the week.
Breakfast
Lunch
Chiptole turkey burritos
Dinner
Rigatoni with spicy tomato sauce and chicken
Freezer meals and leftovers
Snacks
Greek yogurt
Apples
Make Ahead Tips
Because most dinners were already prepared I only had to focus on getting breakfast and lunches together. I put together the breakfast burritos, oatmeal, and mason jar salads which took me about 1 1/2 hours (maybe a little less) to complete. I actually had some oven omelet squares in the freezer but my husband begged for breakfast burritos. Being the good wife that I am I made him some breakfast burritos. Seriously, he is so spoiled it isn't even funny.
Some pictures of my make ahead session.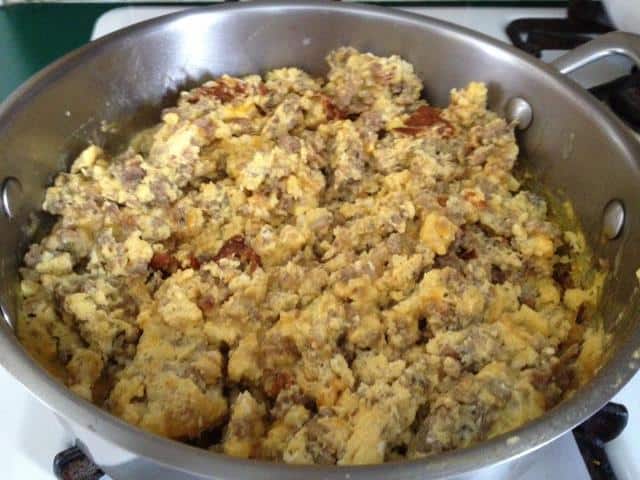 Sausage and egg breakfast burrito filling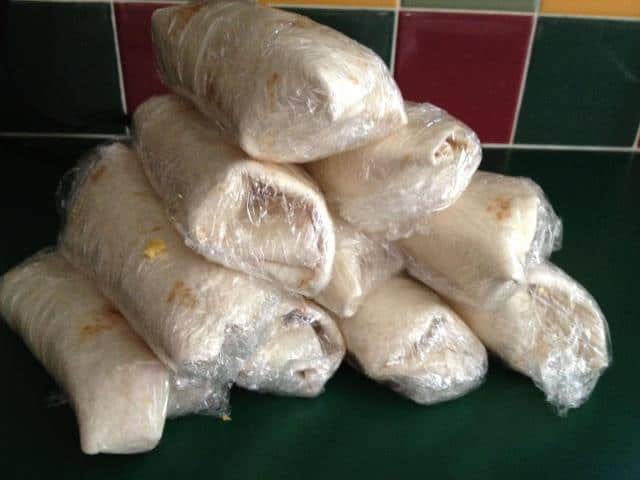 Breakfast burritos wrapped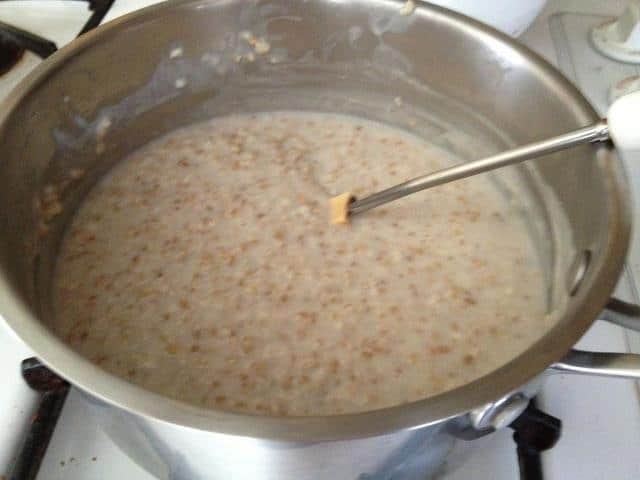 Steel cut oats almost done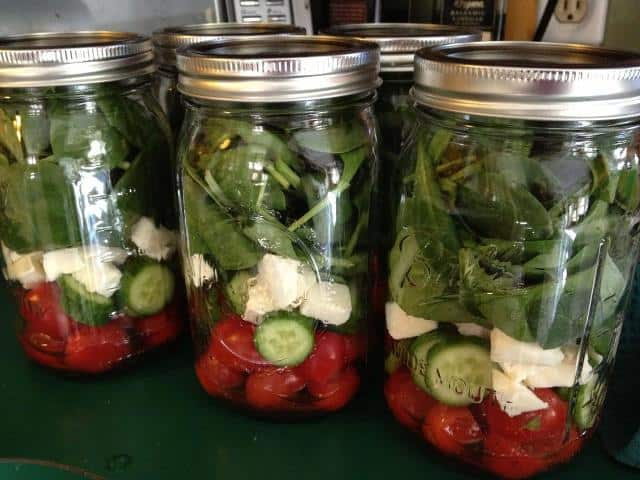 My yummy mason jar salads ready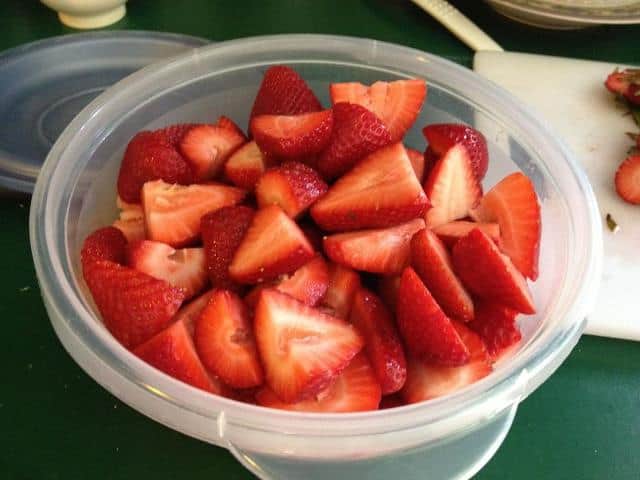 And strawberries for snacks
 As for the other items on my menu plan this week…
The turkey burritos I made with half of the chipotle turkey I made last week – the other half was used for enchiladas. By the way these enchiladas were awesome and I totally forgot to take a picture to share. I brought them to my parents' house for dinner and they were gobbled up before I could even think to get my camera out. I will make these again very soon and this time I will remember to take a picture.
The shredded chicken for Buffalo chicken subs was made last Thursday. It was easy to just poach and shred the chicken while I made dinner. Taco meat and dough for calzones will be made at some point during the week.
The spinach quesadillas and rigatoni with spicy tomato sauce are both new recipes that I will be testing out this week….if I am up to it.
That is my menu plan for the week. What's on yours?
Make sure to check out my 4 Week Make Ahead and Freeze Menu Plans – I do all the work for you.
Get Instant Access to My Best Weight Loss Tips & Strategies!
Sign up now for a free step-by-step 7-day email course that I created exclusively for my email subscribers! That's you. I will teach the best habits, strategies, and insider tips so you can enjoy a lifestyle that encourages and supports weight loss! Stop relying on willpower and take control back over your life! You can do this. Let me help!