I'm so excited to introduce you to the team behind Organize Yourself Skinny. There's a lot that goes into running a blog and until recently I did everything by myself. I'm grateful for the growth of Organize Yourself Skinny but even more grateful for the fabulous woman I've brought on to keep it moving forward. I think after a day of having each of them on board I thought "how did I ever manage without them".  Each one of them brings a unique perspective and talent to Organize Yourself Skinny and I'm thrilled to have all of these ladies on board.
Here's the Organize Yourself Skinny team!
Tammy Kresge, Blog Creator and Owner
In October 2010 I became serious about living a healthier lifestyle and committed myself to making real sustainable changes. I developed new habits and routines using simple systems such as meal planning, weekly food prep, exercise, and utilizing an online food journal (My Fitness Pal) to lose weight. I lost 30lbs and then started Organize Yourself Skinny in March 2011 to document and share the rest of my weight loss journey. I'm dedicated to showing others that no matter how busy you are a healthier lifestyle can be achieved with some organization. Trust me, if I can do it I know you can too.
As the creator and owner of Organize Yourself Skinny my time is spent between writing content,
developing recipes, taking pictures, editing pictures, connecting and negotiating with companies, promotion and marketing, and managing the technical side of the blog. I also like to work on other projects (my ebook) and just started to create videos. Blogging could be a 24/7 job if I let it.
When I'm not working on content and projects for my blog I spend LOTS of time earning my "best dance mom" title. Ha! Both of my kiddos are in dance and I spend more time driving to the dance studio and dance competitions than I do driving to the grocery store. Life is crazy with my little queens but I love it. I need to stay busy or else I will binge watch Hulu for hours. Just sayin. It could and does happen. I also love to run with my girlfriends. This keeps me fit and sane. Hmmm what else?
I love all things country. Give me a cabin in the woods, a campfire, and Alabama playing nonstop and I'm a happy girl. Of course I need my hotspot. Hello, I need wifi!
My favorite foods are lettuce wraps and low carb soups. Just kidding! Yes, I do my best to eat minimally processed foods and keep my portions under control but I can still be bribed with Reese peanut butter cups and pizza. I like to say that I found the perfect balance between running and chocolate consumption. #thestruggleisreal
You can learn more about Organize Yourself Skinny here.
Melissa Pilon, Writer
I've known Melissa since 3rd grade. We spent many summers swimming in my parents pool, gorging on rice crispy treats, and playing barbies. Thanks to Facebook we reconnected about 5 years ago and 3 years ago she started writing for Organize Yourself Skinny. You can see all of her posts here.
She is the mother to Marin and Benjamin, wife, and a full-time middle school teacher. She is a certified fitness instructor through AFAA and is pursuing a nutrition and wellness consultant certification through AFPA.  She just started On The Move Fitness Buffalo! Go check out her Facebook page for more information on classes. She loves cooking, baking, reading, any outdoor activity, including running, biking, kayaking, fishing, hiking. Her posts focus on exercise and fitness, but she is beginning to explore grocery shopping tips and healthy lifestyle apps. Her favorite foods are cheese…the stinkier the better, pizza, dark chocolate covered raisins, ice cream, roasted brussels sprouts, guacamole, wine (that's a food group, right?)
Alexis Eggleton, Writer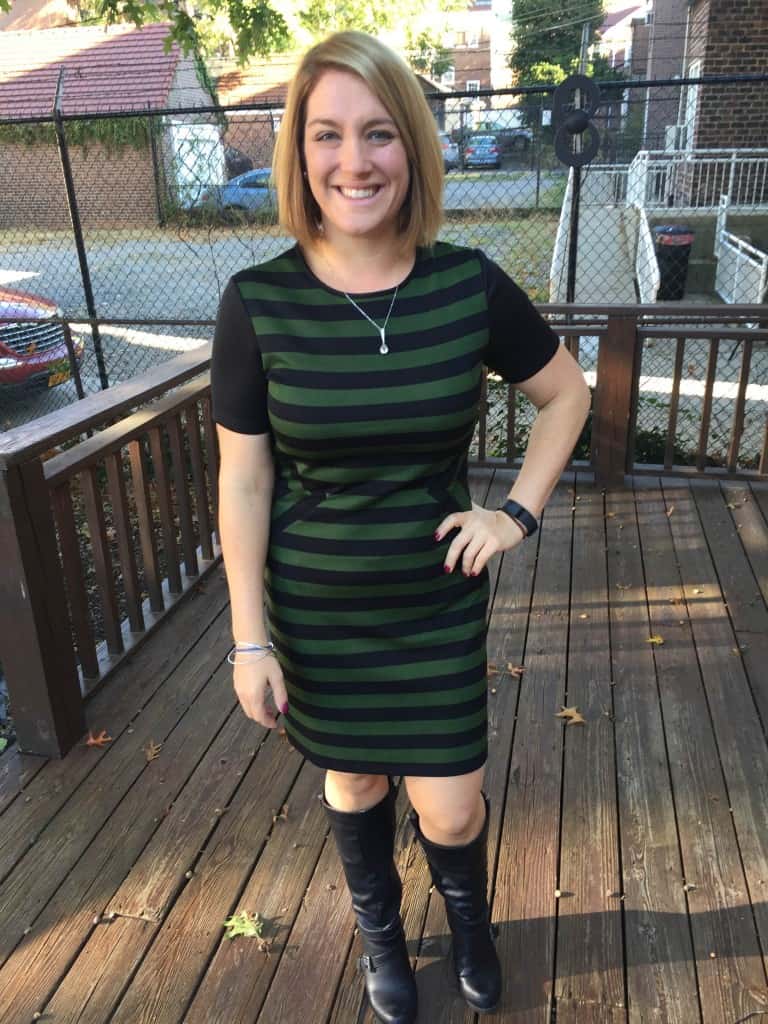 Alexis Eggleton is the author of "Trading Cardio for Cosmos: One Girl's Adventures in Moderation."
I came across Alexis by chance. Again, thanks to Facebook a fellow blogger shared a post of hers and I was instantly hooked. I've been looking for a second OYS writer for a long time now and I knew she would be a great fit for my blog. I was right! Her first post "10 things I wish I knew before starting my 100lb weight loss journey" was a huge hit. I'm so excited for Alexis to share a piece of journey with all of us
Alexis began her weight loss journey in November 2014, after waking up fat in Florida. Since then, she's gone on to lose more than -111lbs, and is aiming for a goal loss of -125 in 2016.
She loves kale (in all forms), seafood, the Lady Gaga station on Pandora, elliptical workouts, double espressos, and she's slowly learning to tolerate root veggies and weight training.
Alexis balances workouts, blogging and commuting to New York City, where she is a development officer for a major medical center. Alexis lives with her boyfriend, Mr. Big, with whom she shares all of her best adventures. They enjoy cooking, traveling and the perfect cosmopolitan!
You can find Alexis on her blog, Facebook Page, and Instagram.
Steph Todd, Writer
Steph is the creator of the blog, Confessions of a Meal Plan Addict.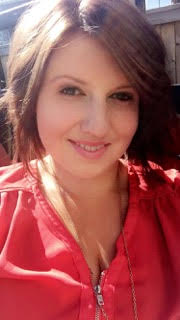 Being a busy mom, wife and full time career woman, she has mastered once a week meal prep to organize her week, her life, and her health after finding the OYS blog and enlisting the help of a dietician.
Through this 2 year journey she has lost about 50 pounds and has perfected once a week meal prep. She created her blog with recipes, tips &tricks, products, and workshops to enable anyone to do the same.
By day she is a project manager – turning ideas into reality, and by night she is a food blogger that argues with a 5 year old version of herself. She is a wife to a vegetable resistant fisherman, a dog mom to Ty pug, and mamma to her mini me. She lives in Airdire, Alberta, Canada. You can find her on the Confessions of a Meal Plan Addict Blog, Facebook Page, and Instagram.
Get Instant Access to My Best Weight Loss Tips & Strategies!
Sign up now for a free step-by-step 7-day email course that I created exclusively for my email subscribers! That's you. I will teach the best habits, strategies, and insider tips so you can enjoy a lifestyle that encourages and supports weight loss! Stop relying on willpower and take control back over your life! You can do this. Let me help!