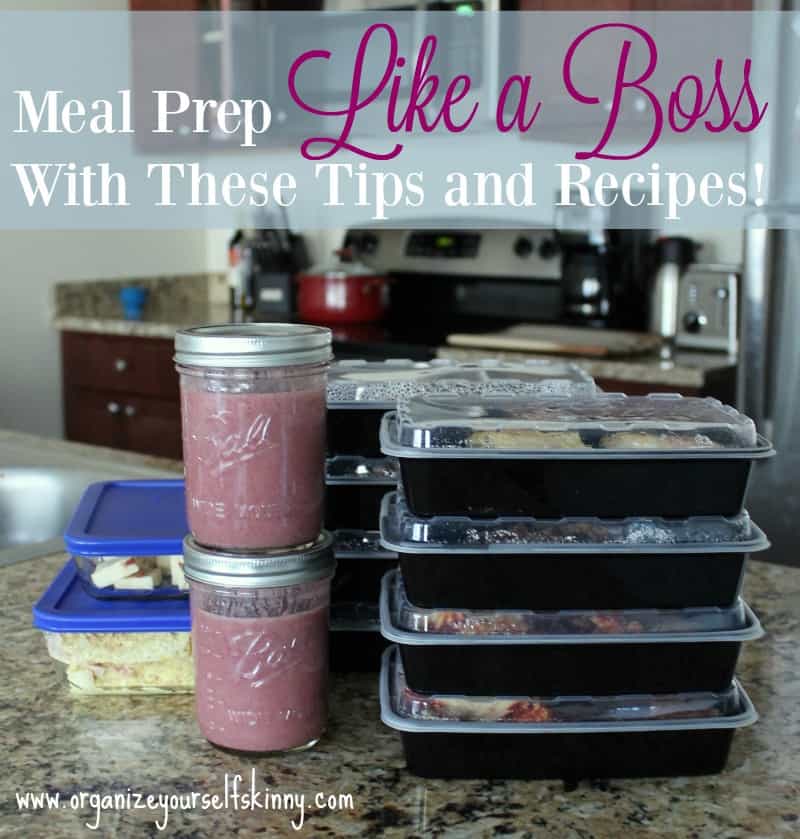 If there's one thing I want you take away from reading my blog Organize Yourself Skinny is that meal prep can and will change your life. By preparing meals and snacks ahead of time you will save money, create more time in your schedule, reduce stress, and eat healthier. I know this because those are the 4 things that happened to my life when I made meal prep a priority.
It's a great feeling to open up the refrigerator and see healthy food ready to eat. It's an even better feeling when you're busy, exhausted, or just feeling lazy and don't want to cook. Preparing meals when you have the time will keep you eating healthy during the week when you're short on time. In my experience, meal prep is the best way I know to have fresh healthy nutritious meals available for my family and I. Did I say I love meal prep?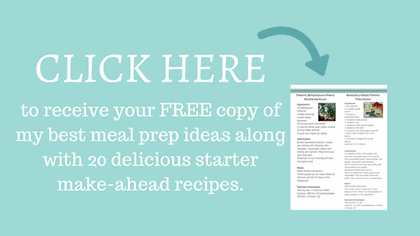 In this post I want to bring together the best meal prep advice I've shared on Organize Yourself Skinny, offer some new tips, and provide a list of my absolute favorite meal prep recipes. I want you to have all the information in one place so you can meal prep like a boss! What I mean by that is I want YOU to take control back over your food and meal prep is the tool that will help you do just that. OYS writer Alexis has said that if she could give one piece of weight loss advice it would be to prep foods ahead of time. I wholeheartedly agree. I actually wrote an entire chapter on make-ahead meals in my ebook because it was 1 of the 5 weight loss strategies that changed my life.
Here are my best posts to help you meal prep like a boss!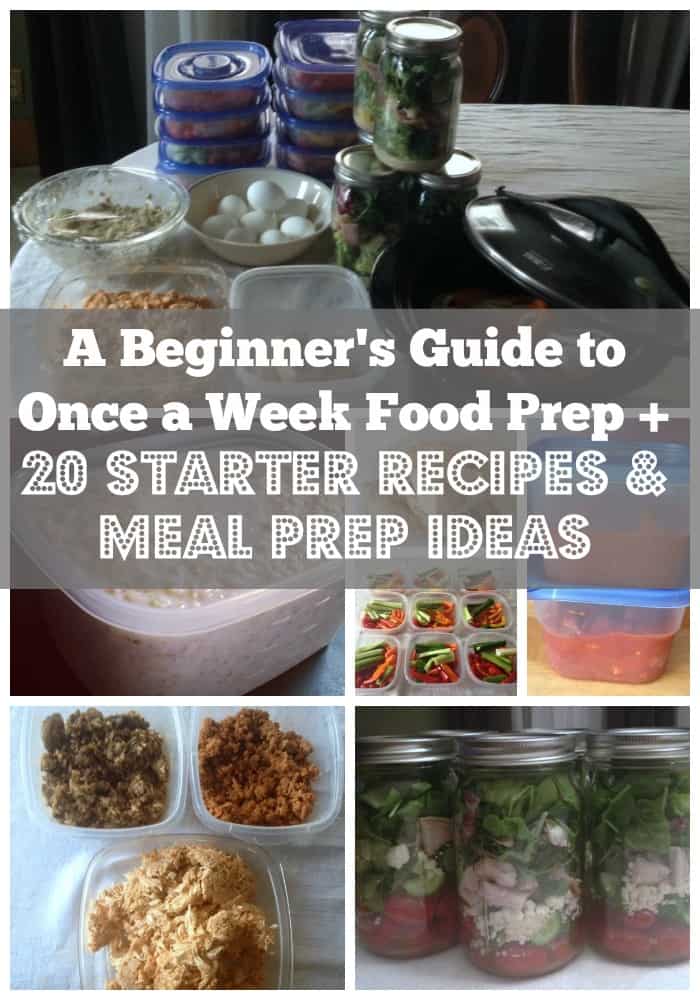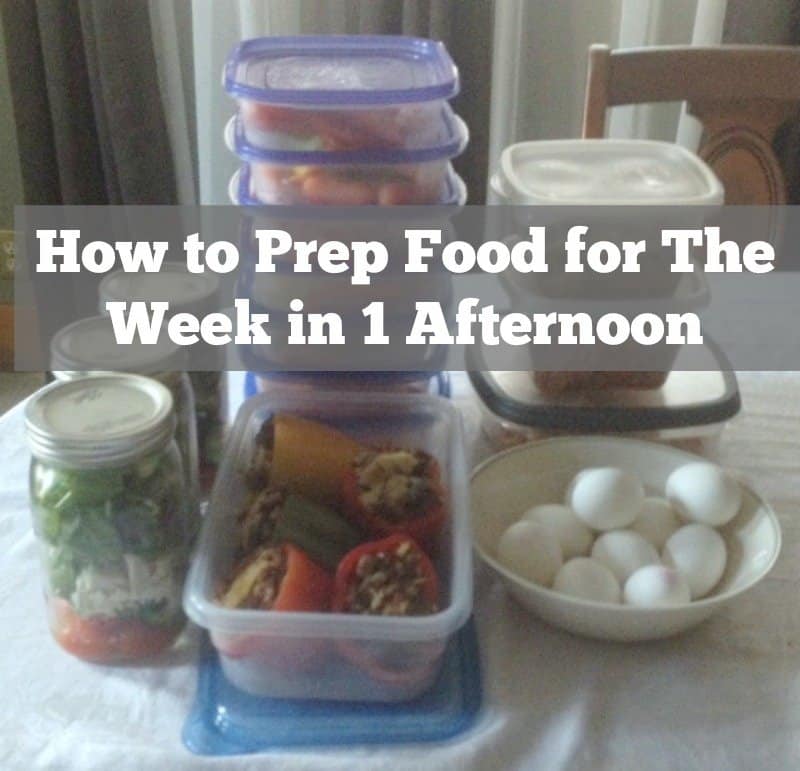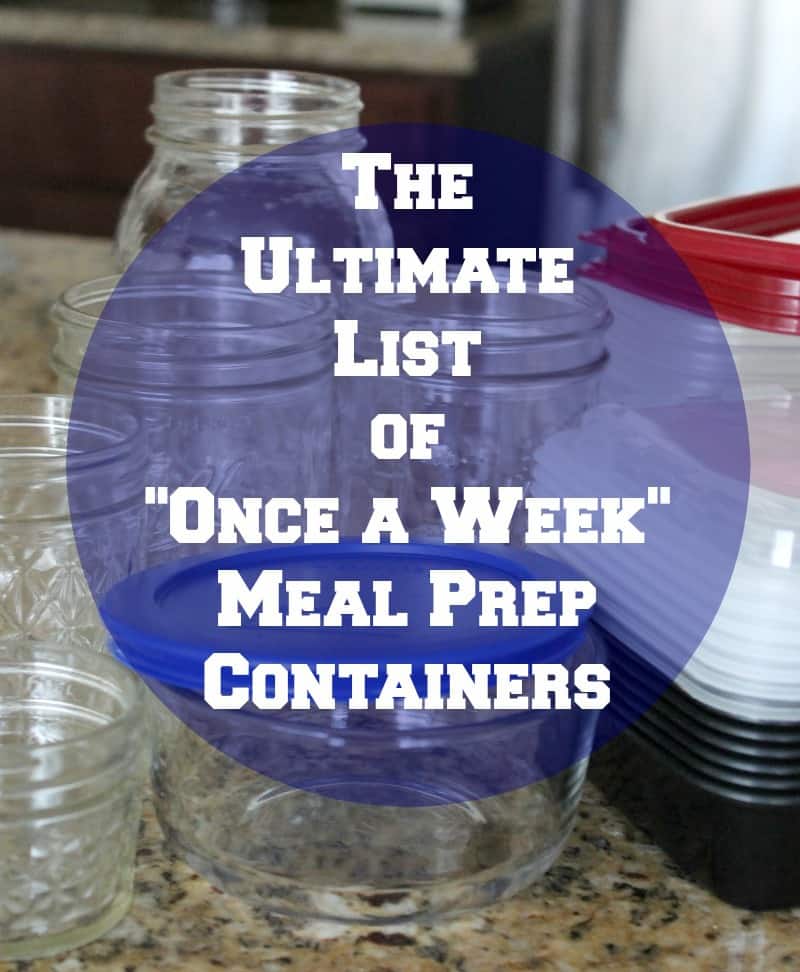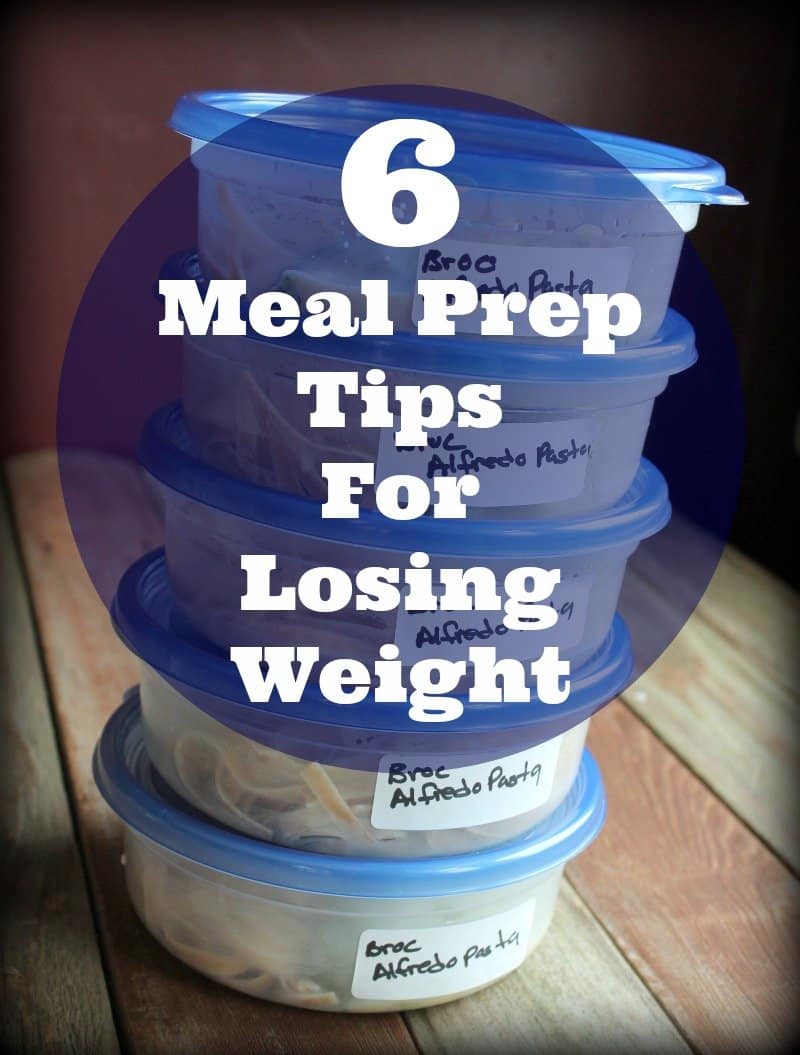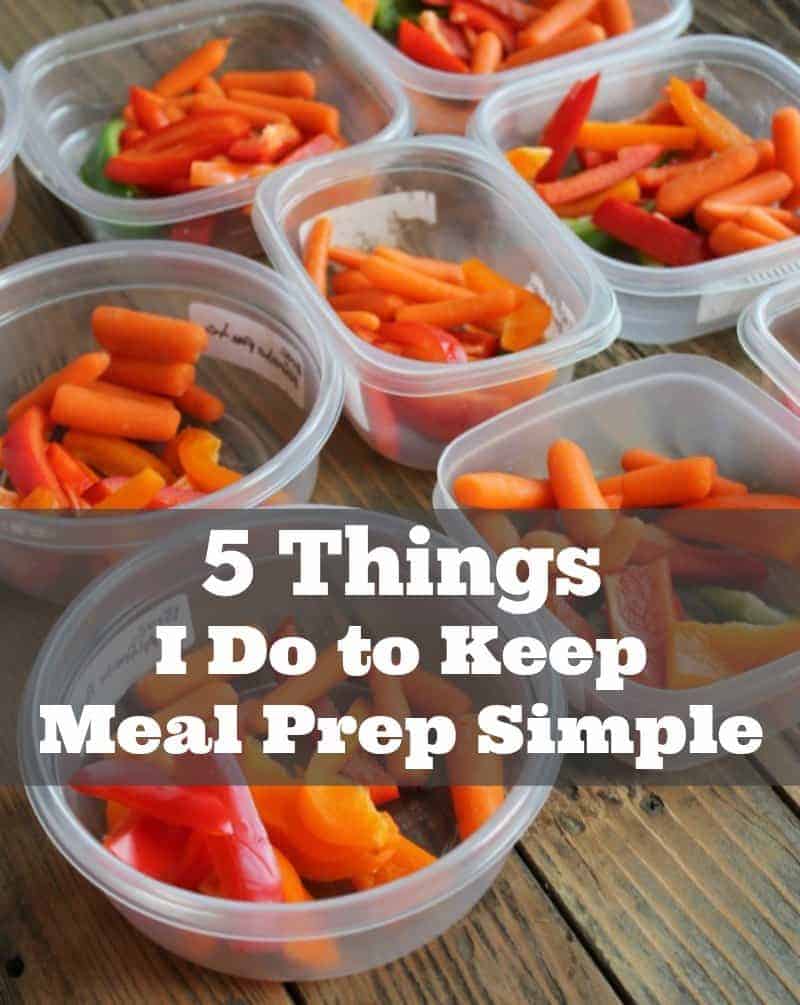 Some more meal prep ideas…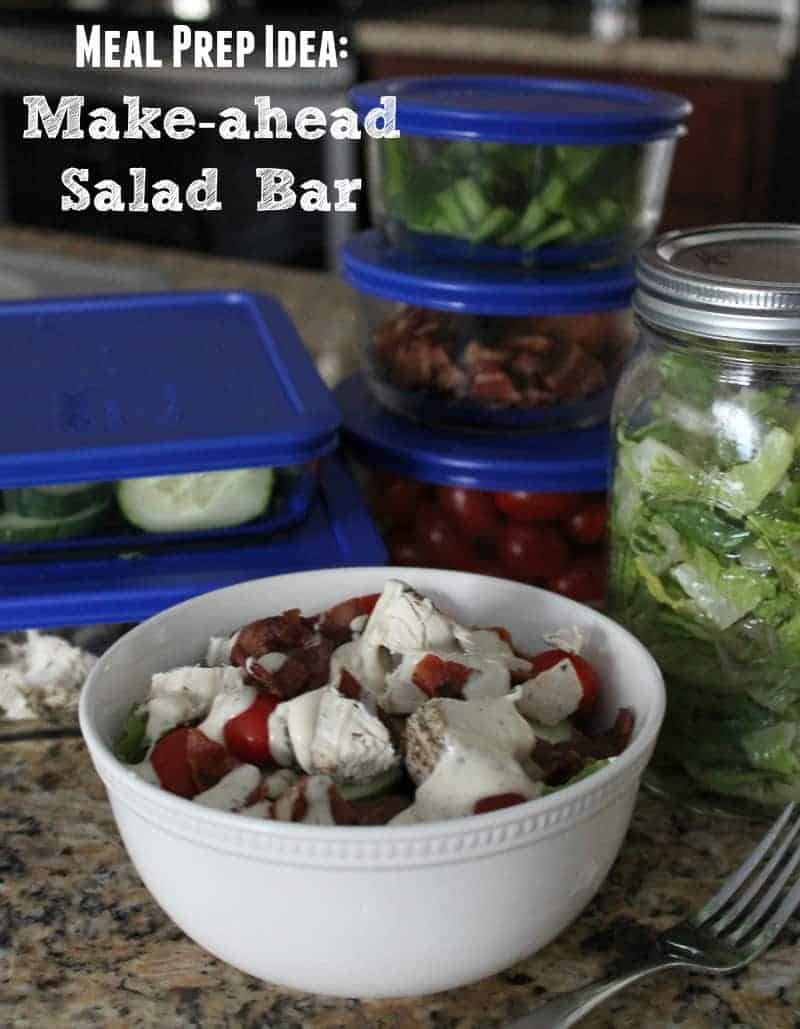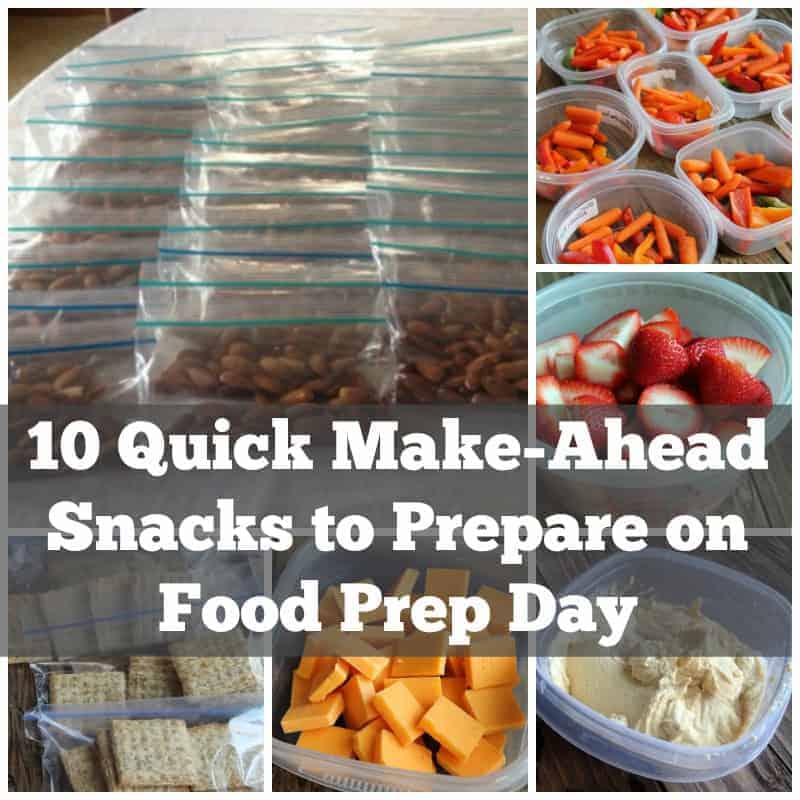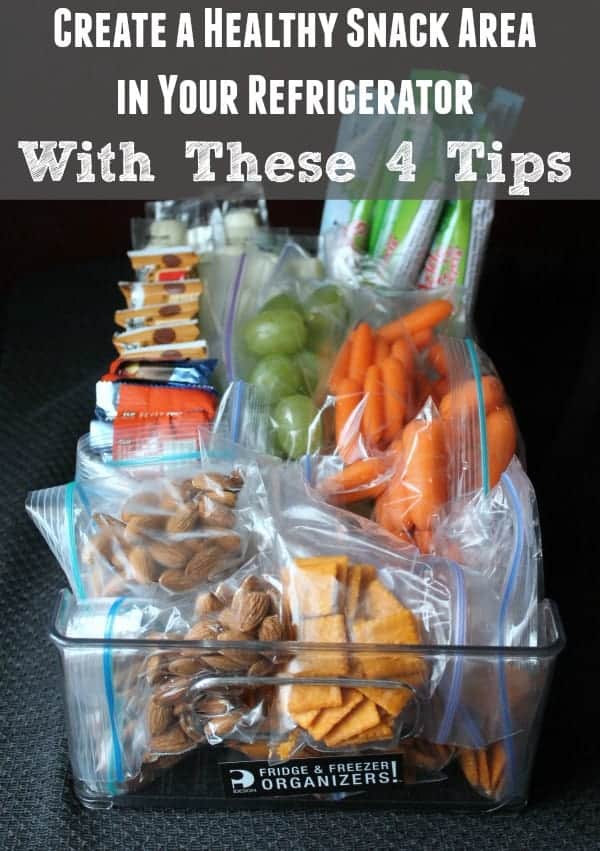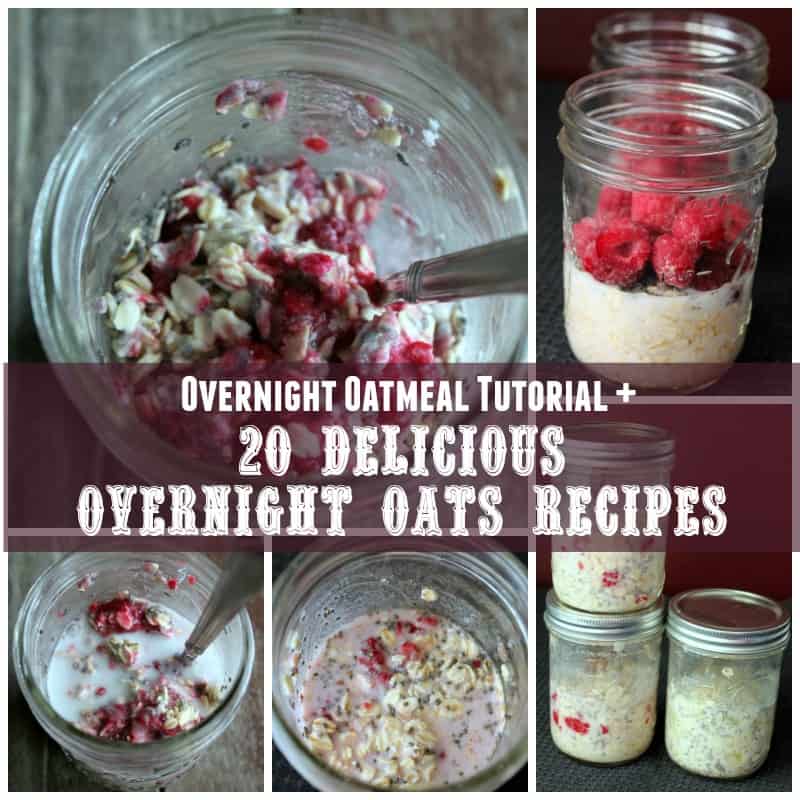 Those are all the posts I've put together so far on meal prep. Each one is filled with information, tips, and TONS of yummy recipes. Make sure to sign up for my free newsletter to never miss a meal prep post. Also, check out my ebook to read more about make-ahead meals and the other strategies I use to maintain a healthy lifestyle.
Okay now let's talk about some other tips that can help you meal prep like a boss.
Stock up once a month
If you really want to meal prep like a boss then you can't ignore the power of freezer cooking (aka once a month cooking). Freezer cooking is when you take 1-2 days a month and go hog wild filling your freezer with all kinds of goodies. You can prepare breakfast foods, a few dinners, and even some snacks. Basically, whatever works for you. This is helpful for busy months you know weekend time will be limited for meal prep. For example if you freeze 4 weeks worth of recipes (breakfast burritos, oatmeal, and quinoa breakfast bowls) then you don't need to worry about breakfast on meal prep day because it's already done. Or maybe every Tuesday night is taco night and Friday is pizza night. In this case, you can easily put together 4 pizza kits and 4 tacos kits to have ready in the freezer all month. Also, you can cook up some shredded chicken and portion it out to be recipe ready for dinners during the week. Here's a bunch of recipe ideas for shredded chicken. Get my point?
Having breakfast and dinners in the freezer means on meal prep day all you need to worry are lunches, snacks, and possibly grabbing fresh ingredients to go with the meals. Obviously, you can freeze whatever you want. If you prefer to have snacks in the freezer then bake and freeze some muffins or granola. The ideas are endless. Here's an idea of what one of my freezer cooking stock ups look like.
I've put together entire posts on freezer cooking. Here are a few of my favorites to get your started.
Beginner's guide to freezer cooking
5 Tips to Freezer Cook with a Small Kitchen and Limited Freezer Space
Keep Freezer Cooking Simple with Freezer Meal Starters
Tasks You Can Do Right Now to Get Starter with Freezer Cooking
Meal plan once a month
Let's continue with the once a month theme, shall we? If you think freezer cooking sounds like a great idea then you'll need to plan a month in advance. Even if you're not freezer cooking planning out your meal 2-3+ weeks ahead of time is so helpful.
Let me just say this. I don't always plan a month at a time BUUUUT when I do life is good! Everything is planned out and all I need to do is shop and make the meals. When I plan once a month then I do most of my big grocery shopping in the beginning of the month and just pick up fresh ingredients once a week. This is super helpful in saving me money because it keeps me out of the stores.
Meal planning can certainly be time-consuming when planning for the month. Heck, sometimes planning for the week can seem like a huge task. However, it 100% required if your goal is eat healthier.
In the past, my meal planning process looked something like this. I would sit down on a Saturday with 5 cookbooks along with a notebook and pen and spend what seemed like hours thumbing through recipes trying to decide what to make. Then….after I FINALLY created some sort of menu I would put together a grocery list. This took me another hour or so. Then…I had to grocery shop. Does any of this sound familiar?
It was torture and I hated it!
My meal planning has come a long way. Now I use the meal planning service  Plan to Eat. It costs either $4.95 a month or $39 a year. In my opinion that price is a steal.
Everything I hated about meal planning Plan to Eat has created a solution for. You can save all your recipes in the recipe book and create your meal plan by dragging the recipes into the planner. From there you can generate a grocery list with a click of a button. You can add ingredients to the planner and also organize and keep track off all your items in your pantry. You can plan a month or longer at a time and save all your menus for future weeks. This is great if you like rotating menus.
Anyway, if you have a meal planning system that works for you great but if you are overwhelmed by the "planning" part of meal prep then I highly recommend giving Plan to Eat a try. They offer a 30-day free trial so you can test it out before committing. I think it's totally worth it.
Online Grocery Shopping
My latest obsession is online grocery shopping. The convienence of groceries showing up at your doorstep can't be beat. I know this might not work for everyone and I haven't done all the price comparisons but I can tell you a couple things. 1. my grocery bill has only gone down. and 2. I have more time.
Overall, I think prices online are comparable to the grocery store. I did do some comparison with organic groceries and Thrive Market seems to offer the same prices if not lower than Wegmans or my other local grocery stores. So that's good. I do wish they had a bigger selection but I'm sure as they grow more products will be offered. Amazon Pantry is pretty sweet too. You can get everything from laundry soap to organic oats from Amazon Pantry. The prices are comparable and if you fill up a box you get free shipping. My goal is to plan enough ahead of time where I can order once a month from Amazon pantry.
I will say that prices at local wholesale clubs can't be beat – at least where I live. I shop at BJ's wholesale and they offer tons of natural and organic products at amazing prices. This is where I price comparison the most. If you have a BJ's, Costco, or Sam's Club in your area then I would check it out. My only issue with wholesale clubs is I could spend tons of money in there. So it's important to plan ahead of time. When I shop for the month I like to start at my local wholesale club and then order the rest online.
My new favorite way to online grocery shop is to order groceries online from one of my local grocery stores (Dash's) and have it ready to be picked up at a certain time. I did that this week and fell in love. It was only $2.99 and was a HUGE time saver. I plan to utilize this service more often without a doubt. I wish the other grocery stores in my area would get on board with this. In my opinion, this service is a godsend for busy people.
Another online grocery type service I've grown to appreciate this last month is Hello Fresh. Now I know a meal delivery service is not for everyone but I didn't think it was for me either until my girlfriend begged me to try it. She got a free week and absolutely fell in love with it and thought I should give it a shot.  I like to think I'm a guinea pig for all of you. Let me try it out first and then you can decide if you want to give it try it too. Anyway, I loved it. I subscribe to the 3 dinners for 4 people Family Plan. It's $105 a week and every week I get sent all the ingredients for 3 dinners. The portions are huge so I often has leftovers for lunch or dinner the next day. I still prep some of the ingredients ahead of time or make the meals completely and have them portioned out and ready to eat. There are other plans to choose from. If you're interested click here for $50 to spend at Hello Fresh.
A couple of my Hello Fresh meals.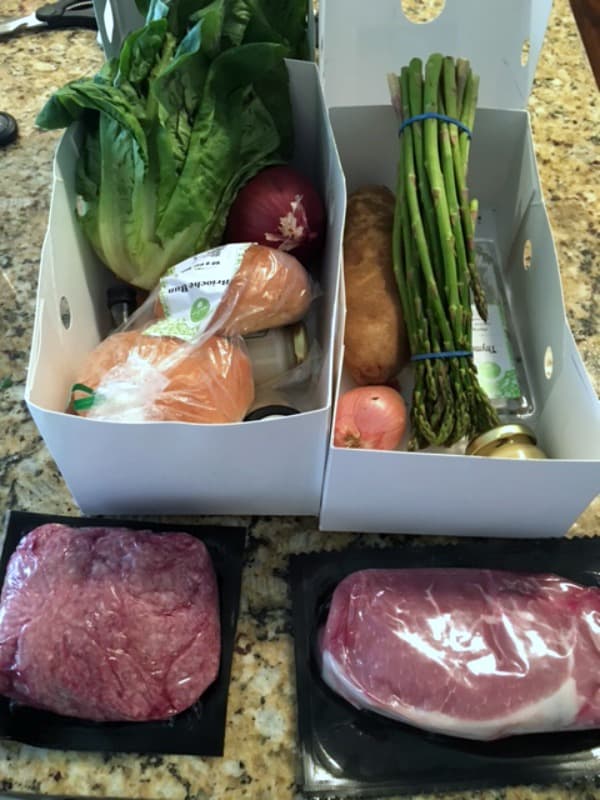 Many people don't meal prep because they don't have time and/or don't feel like battling the grocery stores. If that's you then I'm right there with you. My time is so limited these days and utilizing some of the online grocery shopping services around have been a true godsend to me. It's definitely helped me meal plan like a boss!
These 3 tips are to help you organize your meal prep efforts and save you time. We live in a world now that offers many services and tools to assist those of us that are busy and need some help streamlining our efforts. We don't need to do everything alone or the "hard way". Of course none of these extra services are necessary and you can always do things the best way you see fit. However each one has made my life tenfold easier and I wanted to share my experiences with you just in case these services can help you too.
The last thing I want to share are my personal favorite make-ahead/meal prep recipes. Most of the recipes can be found in the posts shared above. However, I thought it would be helpful to list them out here too. Again, I'm all about convenience.
What to do with all that shredded chicken?
Slow Cooker Turkey and Vegetable Chili
Barbecue Chicken Ranch Mason Jar Salads
Quinoa Sausage and Cheese Breakfast Bowls
Quinoa Kale and Bacon Breakfast Bowls
Banana and Chocolate Chip Baked Oatmeal Cups
Make-ahead Freezer Smoothie Kits
You can view all of my recipes here. I put meal prep instructions with each one.
I hope you found this post helpful! Like I said in the beginning, meal prep changed my life. It's the key to eating healthy, losing weight, and finding your sanity during the busy week. I highly recommend you give it a try and I hope all of the resources I provide in this post help you meal plan like the boss you are!
If you have meal prep questions that aren't answered in this post please ask them in the comments below.