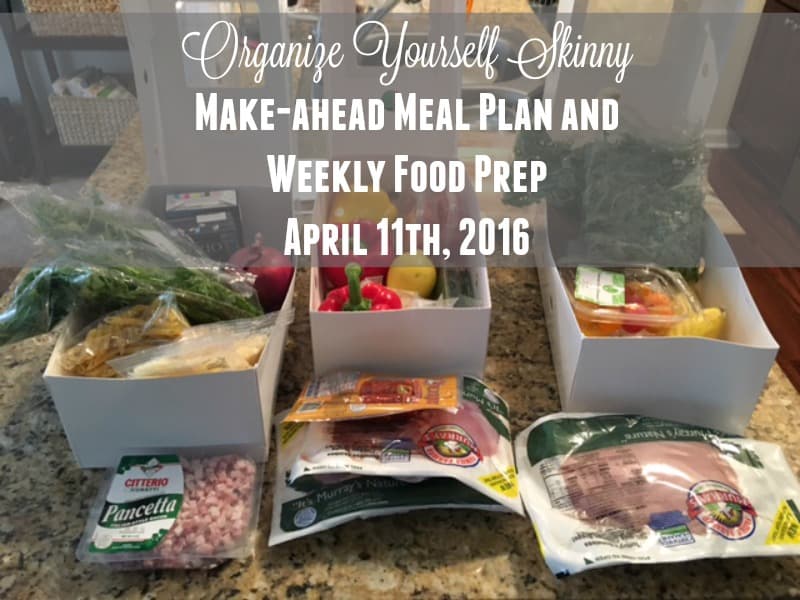 Hey everyone! I have lots to talk about today. I know this post is suppose to focus on my weekly meal plan – and it will – but I have a couple other exciting things to mention.
Let's get right to it.
For the last year or so I've been playing around with the idea to hold regular live workshops in the Western New York/Buffalo area. Well I'm excited to share that Melissa (OYS writer) and I will be holding our first day of OYS workshops on May 15th at the Millennium Buffalo Hotel (right next to the Galleria Mall). To try to accommodate everyone's busy schedules we will be offering the same workshop four different times that day. The first workshop will start at 9:00am and the last one will be held at 3:30pm. Registration is only $35 and seating is limited so if you're interested I recommend registering early. Click here to sign up for more information about these workshops and when registration will open.
We are so excited to bring the topics we talked about on Organize Yourself Skinny to life during these interactive workshops.
Here's what you can expect:
Each registrant will get a copy of the Organize Yourself Skinny ebook (bonus 4-week meal plan) and an additional 3 months worth of make-ahead meal plans (over a $40 value).
The workshop will include 45 minutes of beginner meal prep instruction presented by yours truly! I will show you step by step how to prep healthy meals and snacks for the week and also answer all of your burning meal prep questions.
Melissa will spend 45 minutes showing you some of her best home exercise routines. Bring your sneakers and dress comfy because she plans to get all of you up and moving!
Also, you will get access to all of the presentation materials (recipes, how to's, exercise routines) we present at the workshop.
Melissa and I are soooooo excited. Our goal is that you'll leave these workshops informed, inspired, and motivated to make healthy lifestyle changes. It's going to be fun!
I hope to open registration in a couple weeks but make sure to sign up so you can be the first hear about it.
Ok that's the first big news. The second thing is OYS writer Melissa has started a brand new business for the Buffalo area called On the Move Fitness. One of the things she's doing is offering exercise classes in a local park this summer! I can't wait. Exercising outside just makes me happy. If you're interested then check out her Facebook Page where you'll find all the exercise schedules, locations, and how to register.
This is such an exciting time for Organize Yourself Skinny. Thanks so much for being a part of it!
Now let's get to my meal plan.
As always you can find my meal plans over on Plan to Eat. I have to say I love that website more and more every week. This past year has been so busy for me and at times overwhelming. I've been trying to "streamline" my life as much as possible and Plan to Eat has been my saving grace with meal planning. It's so easy to drag and drop recipes into the menu planner or add ingredients for snacks and extras. I know for me, meal-planning falls to wayside when I get busy and it's refreshing to know I can keep it moving forward using Plan to Eat.
Of course the key is to actually use it. It's easy to join programs, services, and websites but they will only work if you do. So it might take a little bit to get going with Plan to Eat but I feel confident after you use it a few times you will see the benefits and love it. Plan to Eat has a free 30-day trial that can help you decide if it's right for you.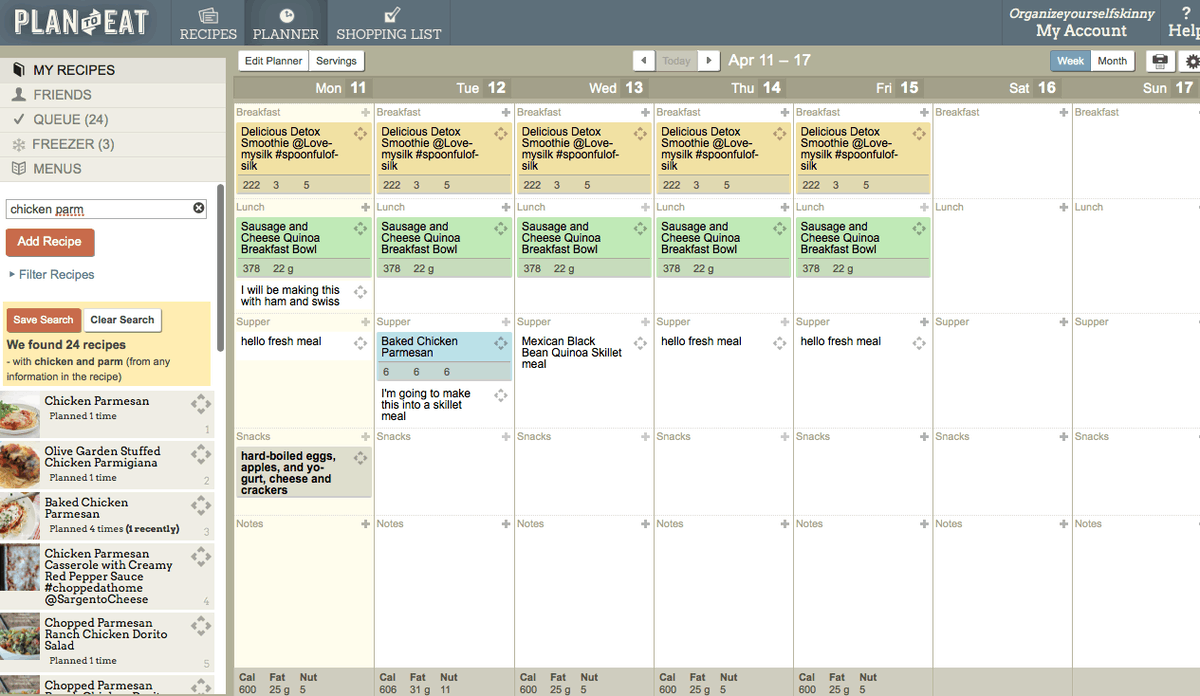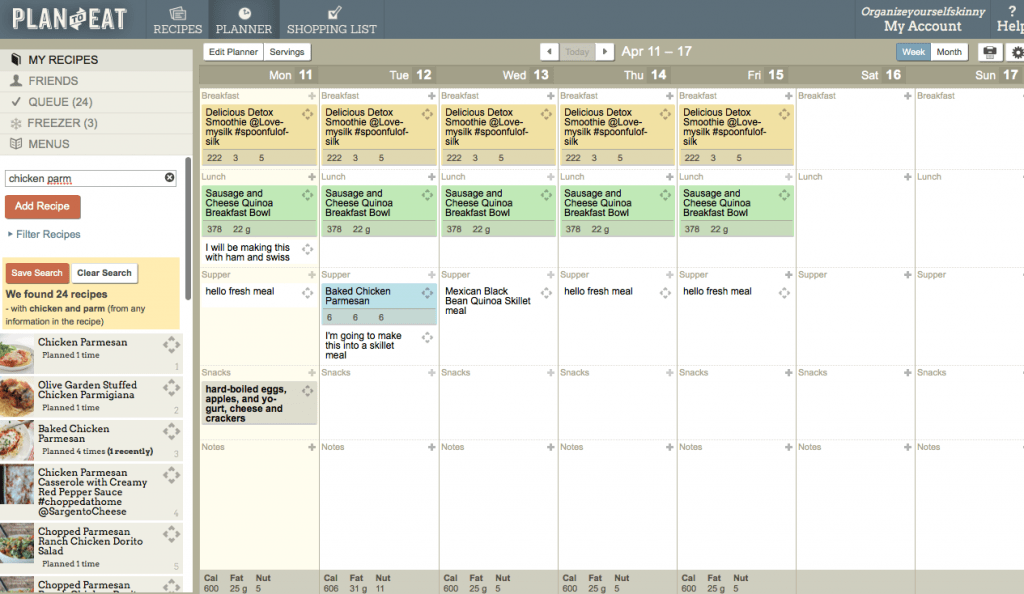 Breakfast
**I also have a cup (or two) of coffee in the morning
** my kids will eat these peanut butter and chocolate breakfast bars, banana and peanut butter muffins, or eggs and toast. I might too if I get sick of the smoothies but I'm really trying to be strict with drinking smoothies because I feel much more focused when I have one every morning.
Make-ahead tips
I will make the smoothies the morning I drink it.
Last week I did a bunch of baking so I have the breakfast bars and muffins in the freezer. The brownies are also hidden in the freezer for random snacks.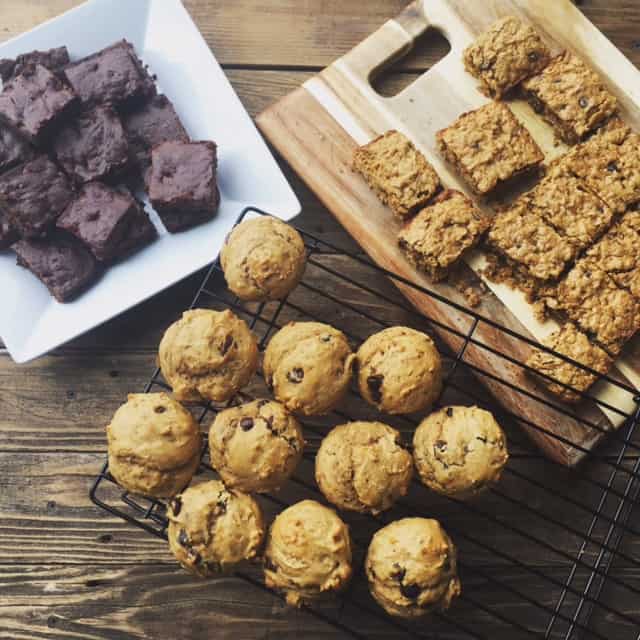 Mid Morning Snack
Cheese and crackers
Yogurt
Lunch
Ham and Swiss Quinoa Breakfast Bowls – new recipe
**I know this is more of a breakfast dish but I like quinoa and eggs anytime of the day. Plus, like I said I really want to stick to my smoothies for breakfast. However, this is a new breakfast recipe I want to work on for my blog. So eggs for lunch it is. #foodbloggerissues
**I also have organic deli turkey and ham on hand for my kid's lunches. If I need variety I will eat a turkey or ham "no bread" roll up.
Make-ahead tips
I still have A TON of quinoa left over from last week. I plan to use that for the egg bake and the Mexican skillet.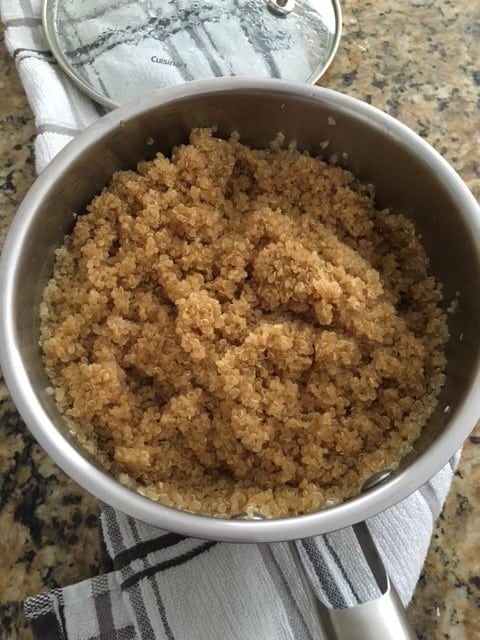 Mid Afternoon Snack
Apple and peanut butter
Hummus, veggies, and crackers
Hard-boiled eggs (these are mostly for my kids)
Make-ahead tips
I will make the hard-boiled eggs today
Dinner
Mexican Black Bean Skillet
Skillet Chicken Parmesan
**I have to say a few words about Hello Fresh. It's been one month since starting this service and I can honestly say I love it. It has been helpful beyond words during this busy time of year. My weekends are jam packed and the little time I do have I certainly don't feel like fighting the grocery store crowds. On Saturday I had a meeting with Melissa about our new workshops and then had the day planned out with my girls. It was soooo nice to come home from my meeting and see a box of fresh ingredients at my door. Also, my kids (even my oldest picky one) loves getting the box of food, looks forward to trying the meals, and actually likes them. Hello Fresh has been a great experience for me and it really fits into my lifestyle. If you want to try them out click here to get $50 to spend at Hello Fresh.
These are my three Hello Fresh meals this week…Penne Arrabbiata, Crispy Chicken Milanese, and Chicken and Chorizo Paella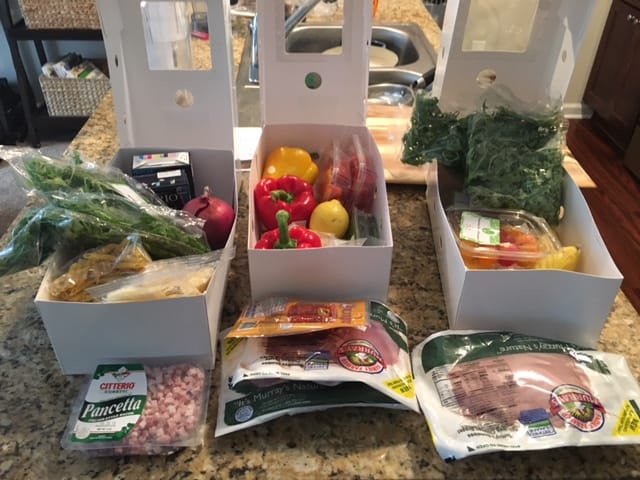 Make-ahead tips
I made one Hello Fresh Meal last night and will make the other 2 today and store in my refrigerator.
I will make both skillet meals tomorrow and store in the refrigerator. If I am left with a lot of food I will portion out using these meal prep containers. I just order a bunch more from Amazon last week. These containers come in quite handy.
Another thing I tried this week is online grocery shopping from my local grocery store Dash's. Dash's is a small store but it offers most of the ingredients I need. Their prices are somewhat comparable it just depends on the item. They don't deliver to my zip code but I was able to submit my order and request a time to pick up my groceries. It costs $2.99 for a Dash's employee to do my grocery shopping and have it ready for me when I get there. I already feel the benefits. Any other Monday I would be at the grocery store instead of writing this post. I hate grocery shopping on the weekends and never get around to it on Fridays.
Sp this morning I put my meal plan together, shopped online, and will pick up my groceries on my way to get the kiddos from school. Instead of wasting time shopping, and impulse buying, I'm working and being productive. You can search the Rosie app to see if any of the stores in your area offer this service. If one does I say give it a shot. It could be just what you need to get some time back in your schedule. I found it helpful.
Have a great start to the week!
Organize Yourself Skinny Workshops
Do you live in the Western New York area? If so then enter your email to learn more about our new Organize Yourself Skinny workshops and when one will be offered in your area. We can't wait to meet you!