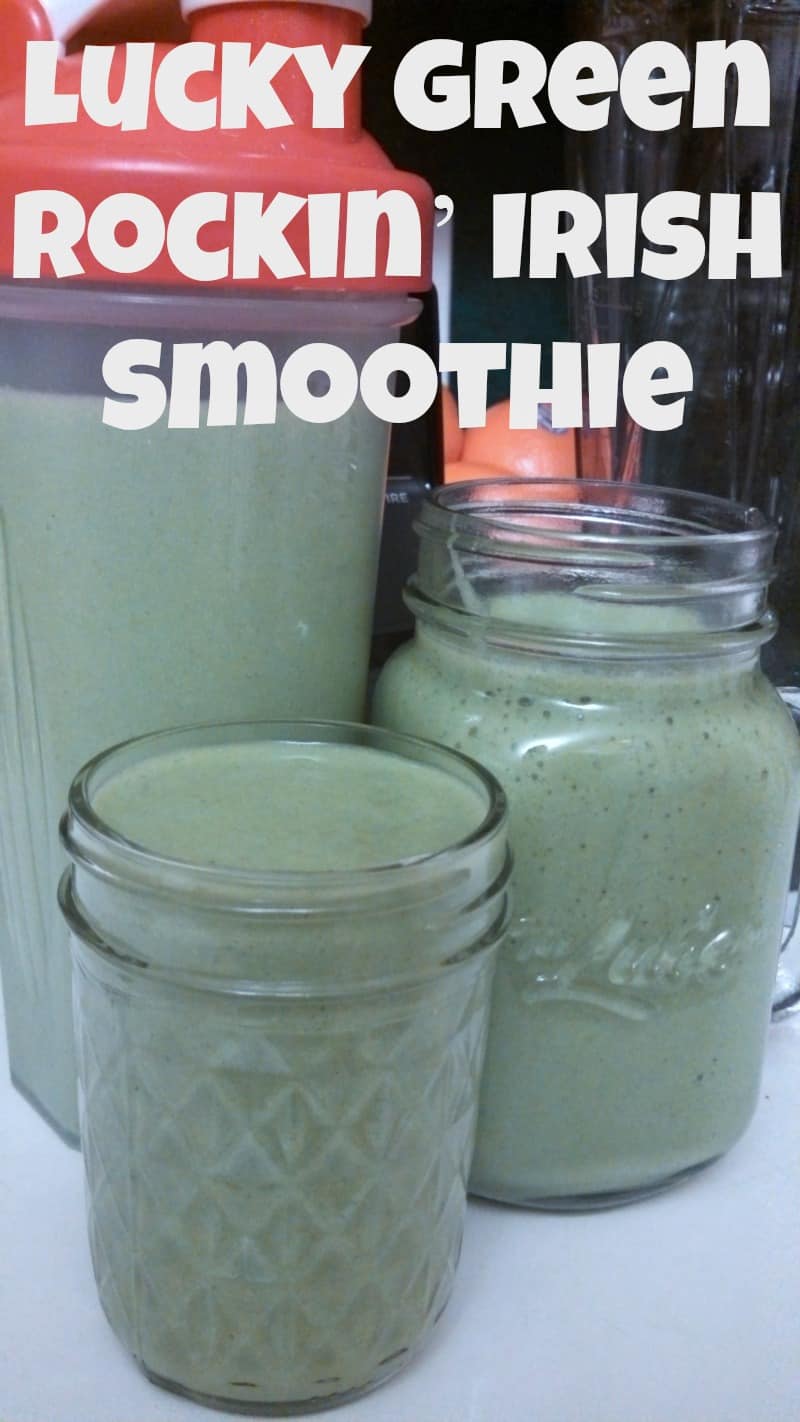 I have never been a fan of milkshakes or smoothies, but for some reason I feel like I want a minty smoothie around St. Patrick's day when I see the fast food chains marketing them; they're good (at marketing)!
So in the spirit of the minty milkshake season, I decided to spruce up my breakfast smoothies. I wasn't too impressed with minty recipes I found online or in books, so I decided to just throw some mint in my own creation, and here is what I came up with:
Cucumber (2 chunks)

Celery (1 stalk)

Carrots (4-5 baby carrots)

Green Apple (3 slices)

Blueberries (1 handful (aprx. 10-15)

Mint (Fresh, about 5 leaves)

Kale (1 handful)

Spinach (1/2 handful)

Dry Ingredients

(Hemp Seed, Flax Seed, Chia Seed, Organic Coconut Flakes, I included the link to my post about how I measure and package my ingredients).

Coconut Water (1 cup)

Water (1.5-2cups aprx. Add for your preferred consistency)
Servings: 2
Calories: This smoothie is about 225 calories per serving.
Assembly: I know that this might feel like a lot of ingredients, but when I make my freezer smoothie kits I have everything spread out and then create different smoothies them from there. It helps to keep variety and the vegetables. It is easy to throw fruit in a smoothie, but I have to be disciplined that I don't go overboard with the fruit.
Green: I tried to add as many green ingredients and vegetables as possible. This is why I like to make several smoothie kits at a time. But I like to add blueberries for their antioxidant properties and green apples for sweetness.
Sweet: If you feel like you need your smoothie to be sweeter, I suggest adding either more fruit or some organic honey.
Minty: I gotta admit…this smoothie is a great guilt-free alternative to the high calorie, high sugar, and not-so-healthy alternative! 🙂
So what are some of your minty smoothies recipes?
Get Instant Access to My Best Weight Loss Tips & Strategies!
Sign up now for a free step-by-step 7-day email course that I created exclusively for my email subscribers! That's you. I will teach the best habits, strategies, and insider tips so you can enjoy a lifestyle that encourages and supports weight loss! Stop relying on willpower and take control back over your life! You can do this. Let me help!