Having the right cooking utensils and appliances makes cooking healthy meals so much easier. Below is a list of all the kitchen essentials I have and use.
Keep in mind it has taken me 10 years to collect everything so don't feel pressured to go out and purchase everything in one shot.
Small Kitchen Appliances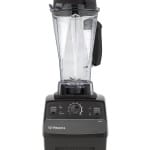 Vitamix Blender
Not a day goes by that I do not use my Vitamix! I love it! I mostly use it to make my green smoothies but I have also prepared guacamole and hummus with it. It is my favorite small kitchen appliance and I highly recommend you invest in one, especially if you are a daily smoothie drinker.
I own the Vitamix 5200 Getting Started Blender. Actually, I'm going on 7 years and I've never had one issue – it's still a beast. You can view this model and the others on the Vitamix website.
I can't tell you the number of cheap blenders I went through before I got my Vitamix. It is worth every penny and is a great investment in your health. However, if you're on the fence with a Vitamix then check out the other blenders I recommend for making smoothies.

Slow Cooker
It took me a while to embrace the beauty of a slow cooker. At first, I did not know how to use it and would prepare less than appealing meals. Now that I have it figured out, thanks to the recommended cookbooks below, I use it all the time to prepare a variety of dishes. I own the Hamilton Beach 33967 Set 'n Forget 6-Quart Programmable Slow Cooker. Again, I've use this for years and it's never failed me.
Three slow cooker cookbooks I highly recommend are the Slow Cooker Revolution, Slow Cooker Revolution Volume 2, and Healthy Slow Cooker Revolution. All three of these cookbooks are fantastic! They are filled with a lot of information, techniques, and recipes to help you cook the perfect slow cooker meal every time.
Rice Cooker
We eat a lot of rice and grains in my family. Having a rice cooker makes it easy to prepare big batches at one time to freeze for meals later on. Also, it is nice that I can set it and forget it. There is no need to stand around watching over it so the rice doesn't burn. The brand I use is the Aroma 8-Cup Digital Rice Cooker and Food Steamer.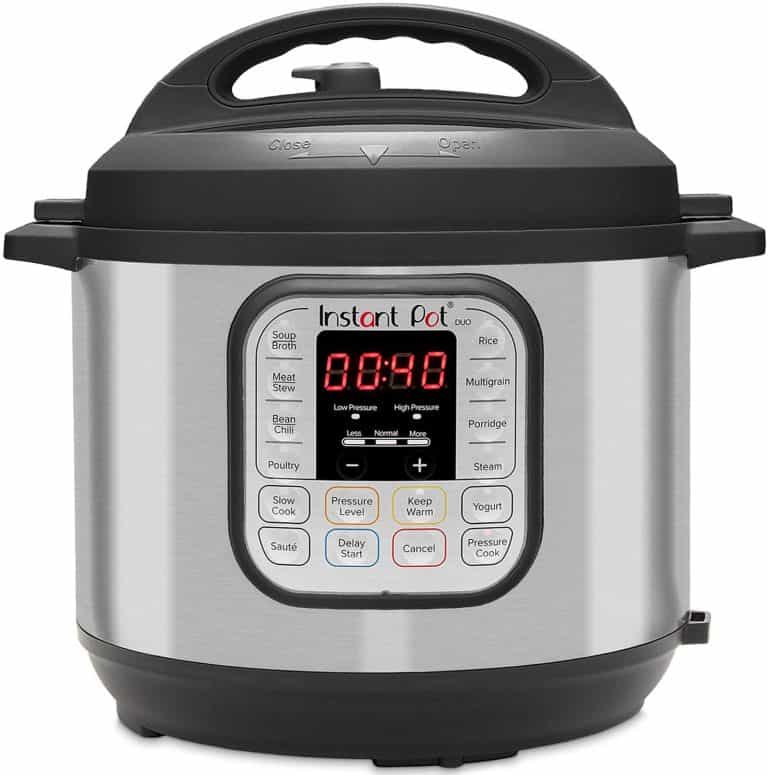 It took me a LONG time to embrace the Instant Pot. It's still not my first choice with small kitchen appliances but I do find myself using it more to quickly prepare foods on meal prep day. For example, steel-cut oats cook perfectly in the Instant Pot. This is the Instant Pot model I have.
Bread Machine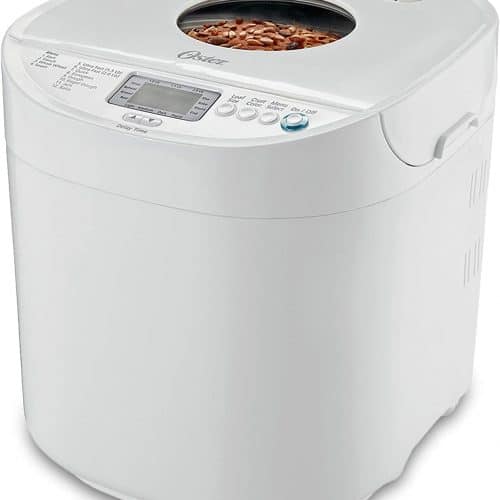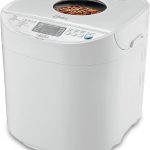 I love my bread machine, I use it weekly. You can make everything from healthy cinnamon rolls and pizza dough to jam with it. I have this Oster 2-lb loaf bread machine.
To go with your bread machine I recommend the cookbook The Bread Lover's Bread Machine Cookbook: A Master Baker's 300 Favorite Recipes for Perfect-Every-Time Bread-From Every Kind of Machine. This cookbook is amazing! I have made tons of successful recipes from it.
KitchenAid Mixer

I use my KitchenAid stand mixer to make everything from cookies and cupcakes to shredded chicken breasts. The one I have is the KitchenAid Artisan Design Series, 5 Quart Mixer, in the color Candy Apple. You can see all of the KitchenAid mixers on their website.
Food Processor
Having a food processor is definitely an essential in my kitchen. I use it all the time to quickly shred cheese, carrots, and other vegetables that would usually take me forever. I also use it to chop and puree other ingredients. My Cuisinart food processor is 19 years old and still going strong. Here is the updated model of the one I have.
When I don't feel like breaking out my stand mixer I'll use my hand mixer to whip up muffins, quick breads, mashed potatoes, or I even used it to shred chicken – which by the way works really well. I have this one by Cuisinart.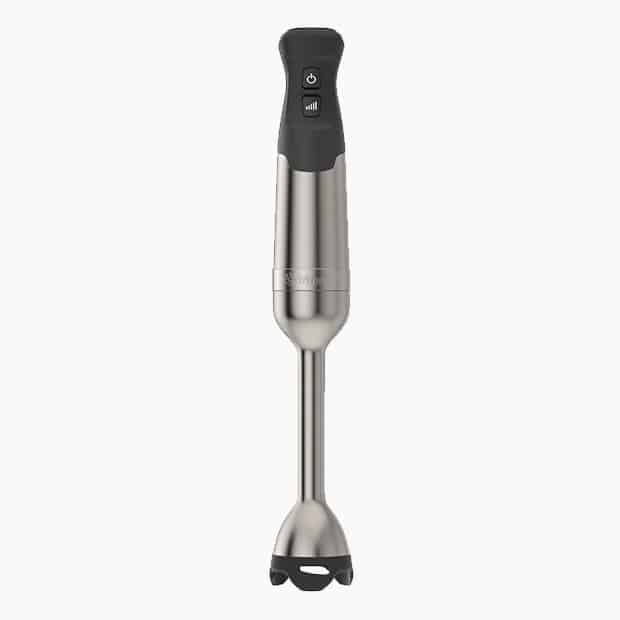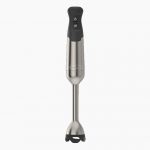 Immersion Hand Blender
Having an Immersion Hand Blender on hand makes pureeing soups super easy. You can also use it to whip up smoothies and all kinds of desserts. Vitamix just released a brand new immersion blender and it's amazing. I just got it a month ago. It's one of those small kitchen appliances you didn't even know you needed until you have it. Check it out here.
Spiralizer
I almost forgot to add this to the list! Over the summer I started to eat more keto-friendly foods. This meant most of my pasta dishes were substituted with zoodles. Honestly, I was very surprised by how much I liked zoodles – they really did trick my brain into thinking I was eating pasta.
Purchasing store-bought zoodles gets expensive fast so I finally purchased a spiralizer. This is the one I have. It's inexpensive and works great.
Meal Prep Containers & Freezer Cooking Supplies
If you follow my blog at all then you know I all about once a week meal prep and freezer cooking. These are the essentials I use weekly to meal prep and freeze food ahead of time.
Ello Glass Meal Prep Containers
Utensils and Other Things
I am not going to list everything down to my last spoon here. However, I will add everything that I use on a regular basis that has made cooking a bit easier and more fun.
Kitchen Scale

This is essential when it comes to portioning food and weighing ingredients for recipes. I learned a long time ago that when I try to guess the amount of a portion, without weighing, I always end up wrong. I have the EatSmart Precision Pro Digital Kitchen Scale.
Pizza Slicer
Some would think this is a basic kitchen tool to have around. But you would be surprised by the number of people who are still trying to cut a pizza with a knife – not fun. Having a pizza slicer is essential in my house. I make a lot of pizzas and if I had to cut them all with a knife I would go batty. I have this KitchenAid Pizza Wheel and love it!
Microplane Zester/Grater
This is probably one of my most used kitchen utensils. I use it almost on a daily basis for zesting lemons and limes to grating garlic cloves. It is one of those tools that I do not know how I lived without for so long. I have the OXO Good Grips Fine Zester/Grater.
Save this list because I'm always adding new things that I find handy in the kitchen.