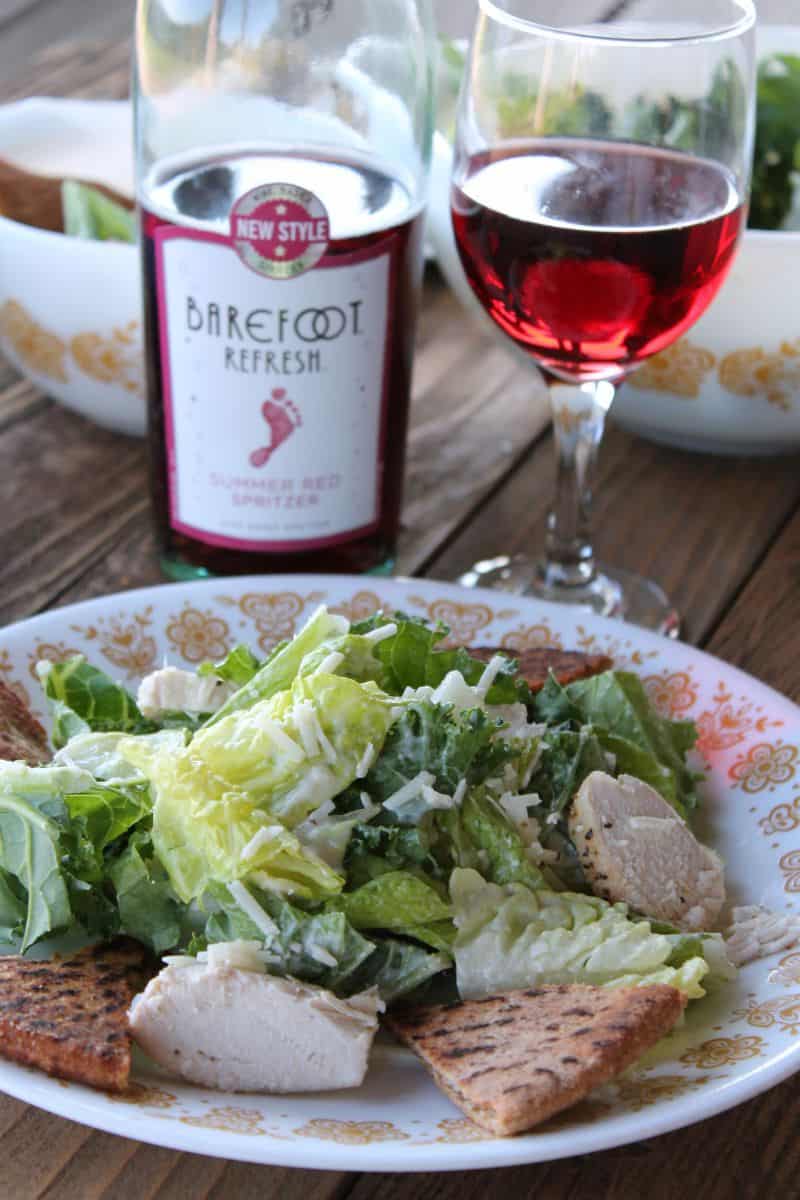 Thank you to Barefoot Refresh® for sponsoring this post! Barefoot Refresh® is a light-bodied, vibrant spritzer that is great over ice and perfect for casual summertime occasions such as cookouts, baseball games, laying by the pool, or my 40th birthday party!
That's right! I am 40! FORTY! The BIG 4 ZERO! I still can't believe it. How in the world can I go from 25 to 40 in a blink of an eye? It's incredible. This last decade has been filled with many life changes. I gave birth to my two girls, I dropped about 40lbs, started this blog, and then quit my job last year to work full-time on it. Whoa! The last year alone has been life changing to say the least. However, I am not one to be scared of change. Nope, not one bit. I embrace change and look forward to what the next 40 years have in store for me.
With that said I spent last week celebrating my 40th birthday with the people I love.
One of my celebrations included my family, ice cream cake, kale chicken Caesar salad and a couple glasses of Barefoot Refresh® Summer Red Spritzer.
If I had to choose one perfect dinner for a hot and humid 40th birthday party, this would be it. Who knew a crisp, refreshing summer spritzer would go so well with an ice cream cake topped with kit kats? Well, it does! So good. I truly could not ask for a better 40th birthday treat!
Barefoot Refresh comes in five refreshing blends: Crisp Red Spritzer, Crisp White Spritzer, Sweet White Spritzer, Summer Red Spritzer and Perfectly Pink Spritzer. Each one retails for approximately $7 for a 750ml bottle.
In my world a healthy lifestyle and well-balanced diet includes room for regular treats. I have no desire to deprive myself and in the 4+ years I have been on my weight loss journey there is no need to. Sitting on our deck enjoying a small slice of cake and a cold glass of spritzer is something I will always appreciate. The key is to plan for it and enjoy in moderation.
To balance out my birthday treats I prepared a delicious Caesar salad. Caesar salad is one of my favorite salads to eat. However, it is often very high in calories and fat. So, for my birthday, I decided to prepare a healthier "powered up" version using chopped kale, baked chicken, whole-wheat garlic pita toasts, and then I dressed it with a lower calorie yogurt Caesar dressing.
This salad is delicious and definitely does not deprive. It is packed with fiber and protein but lower in carbs so you will feel satisfied without feeling bloated and weighed down.
I kept the chicken simple by seasoning it with a little salt, pepper, granulated garlic, and baking it. After it cooled, I sliced it into very thin strips. Of course, you can make the chicken ahead of time for a dinner that will come together in minutes.
The garlic pita toasts were prepared by adding chopped garlic, salt, and pepper to about 2-3 tablespoons of olive oil. Then brushing the olive oil over the pitas and baking for about 20 minutes. Just like the chicken these pita toasts can be made ahead of time.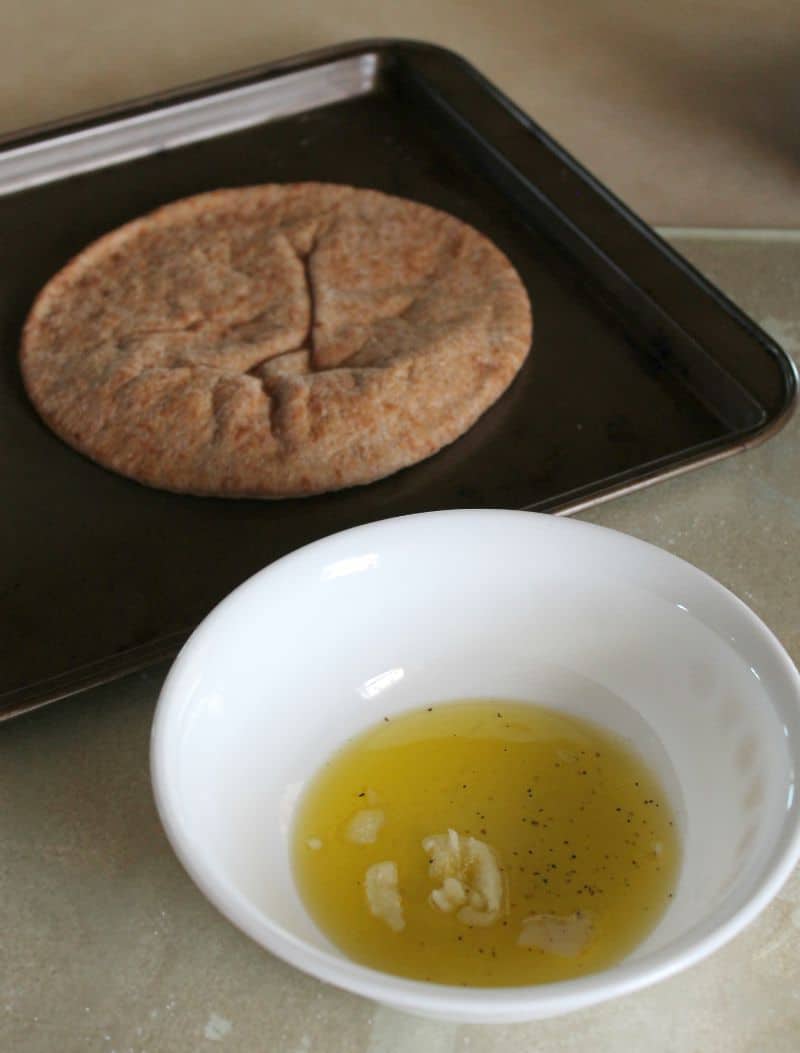 Instead of preparing the salad completely I decided to keep all the ingredients separated and let everyone make their own salad. Everyone likes different amounts of dressing plus it would make storing leftovers for lunches during the week easier.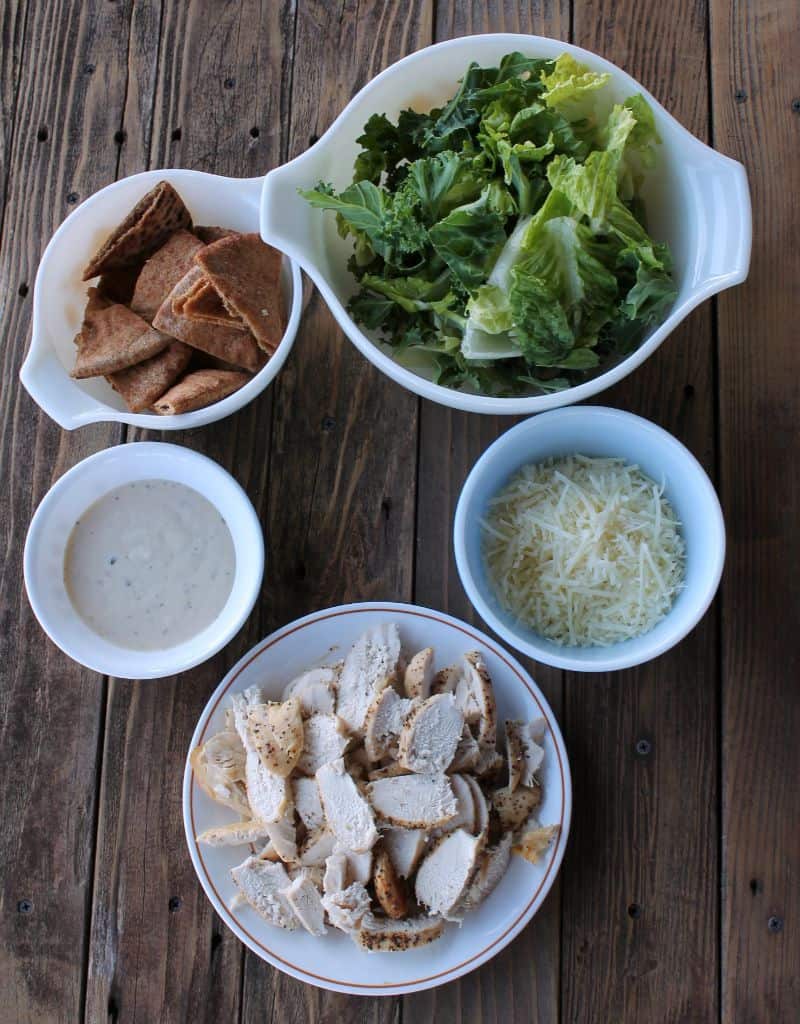 If you want to leave out the pita crisps you can certainly do so. However, I think they are delicious and give that perfect amount of carbs without it being too much. If I were you I would leave them in. Live on the wild side a bit.
A glass of Barefoot Refresh® Summer Red Spritzer and a plate of Kale Chicken Caesar Salad was the perfect 40th birthday/end of the summer meal. I enjoyed both on the porch thinking about my next 40 years. Cheers!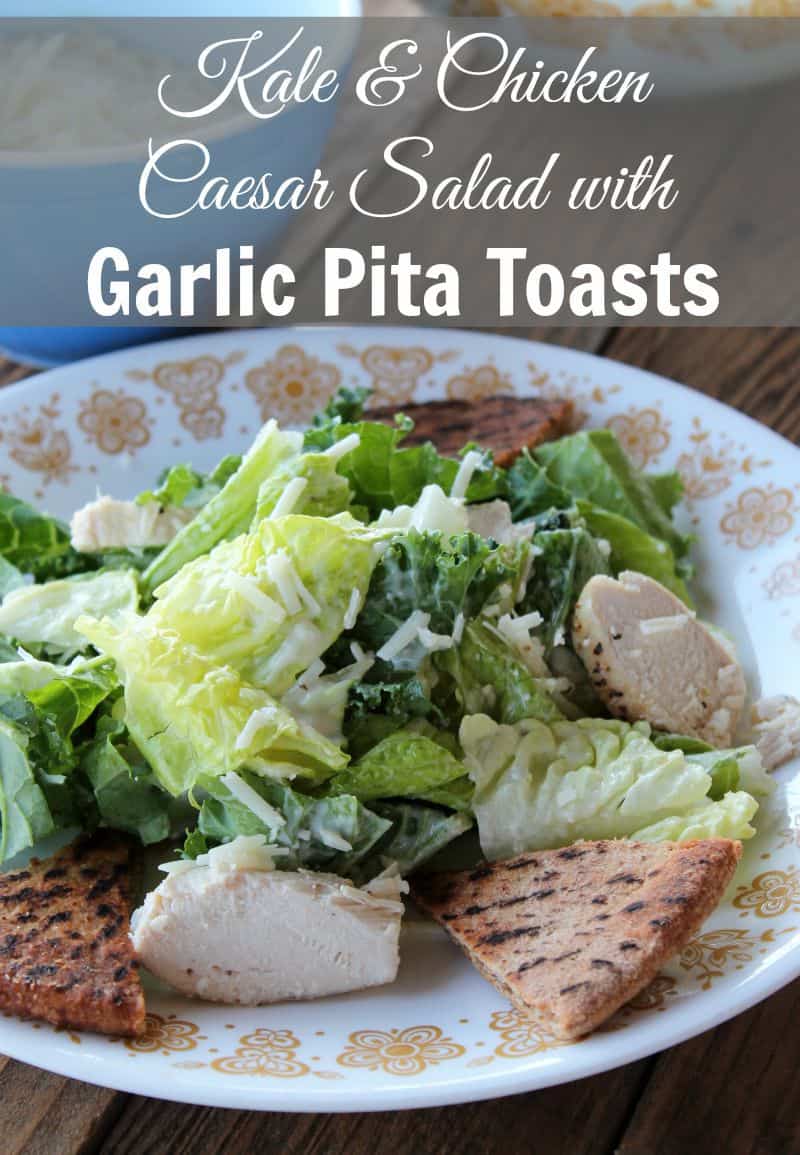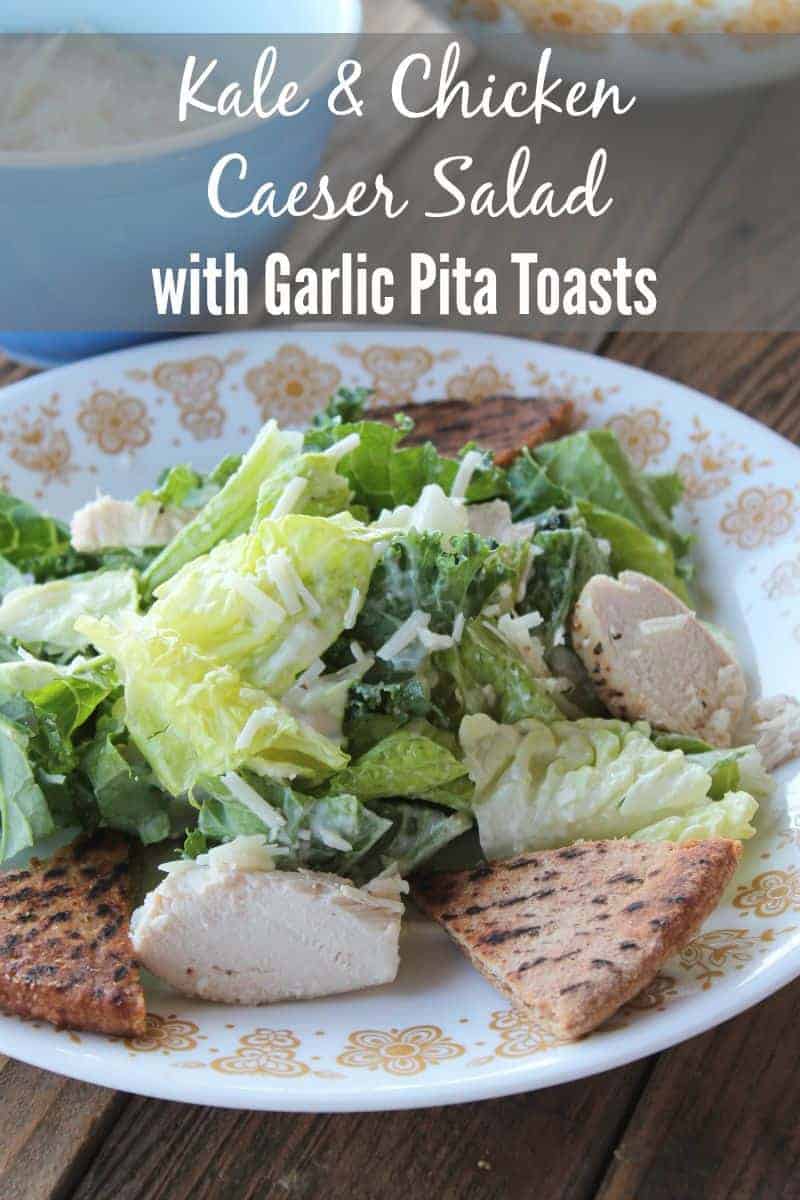 Ingredients
2

lbs

boneless skinless chicken breasts

salt

pepper

Granulated garlic

2

whole-wheat pitas

2

tablespoons

of olive oil

1

clove

garlic

chopped

3

cups

chopped kale

3

cups

chopped romaine

Shredded Parmesan cheese

Caesar Yogurt Salad Dressing
Instructions
Preheat oven to 350.

Sprinkle chicken breasts with a little salt, pepper, and granulated garlic. Bake for 45 – 50 minutes or until the chicken is cooked through and juices run clear. Let cool and then cut into thin strips. Set aside.

Combine olive oil, chopped garlic, and a dash of salt and pepper. Brush on the pita rounds and bake for 20 minutes. Let cool and then cut into triangles.

Combine the kale and romaine into a bowl.

To make salads take a handful or so of the kale/romaine mixture and combine with a few pieces of sliced chicken, a couple teaspoons of shredded parmesan, 2-3 pita toast triangles, and 2 tablespoons of dressing. Mix together and enjoy. I recommend enjoying with a delicious glass of Barefoot Refresh® Summer Red Spritzer. Yum!
Notes
Make ahead instructions
This salad comes together quickly when the chicken is made ahead of time. Store the chicken in the refrigerator or the freezer.
Nutrition
Serving:
1
g
|
Carbohydrates:
17
g
|
Protein:
35
g
|
Fat:
15
g
|
Fiber:
3
g
|
Sugar:
9
g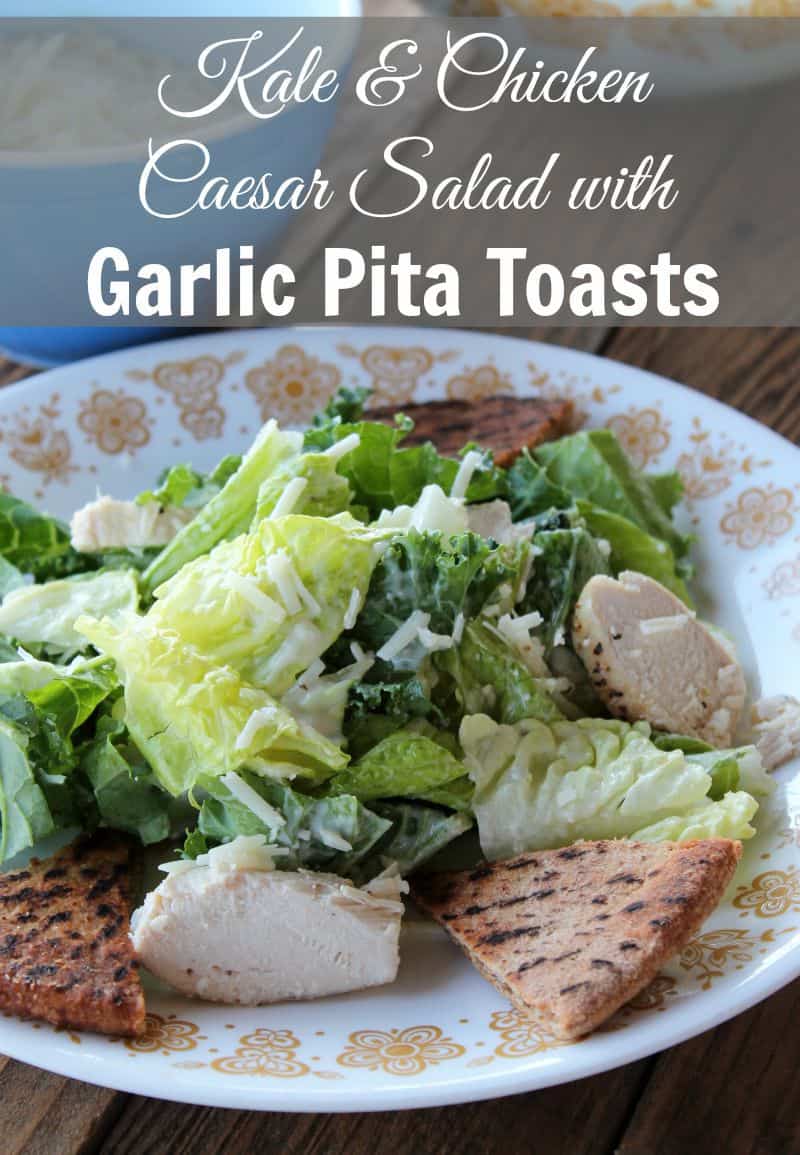 This is a sponsored post written by me on behalf of Barefoot Refresh®. Content for 21+. Thank you again to Barefoot Refresh® for sponsoring this post! You made my 40th birthday refreshing, crisp, and tasty!