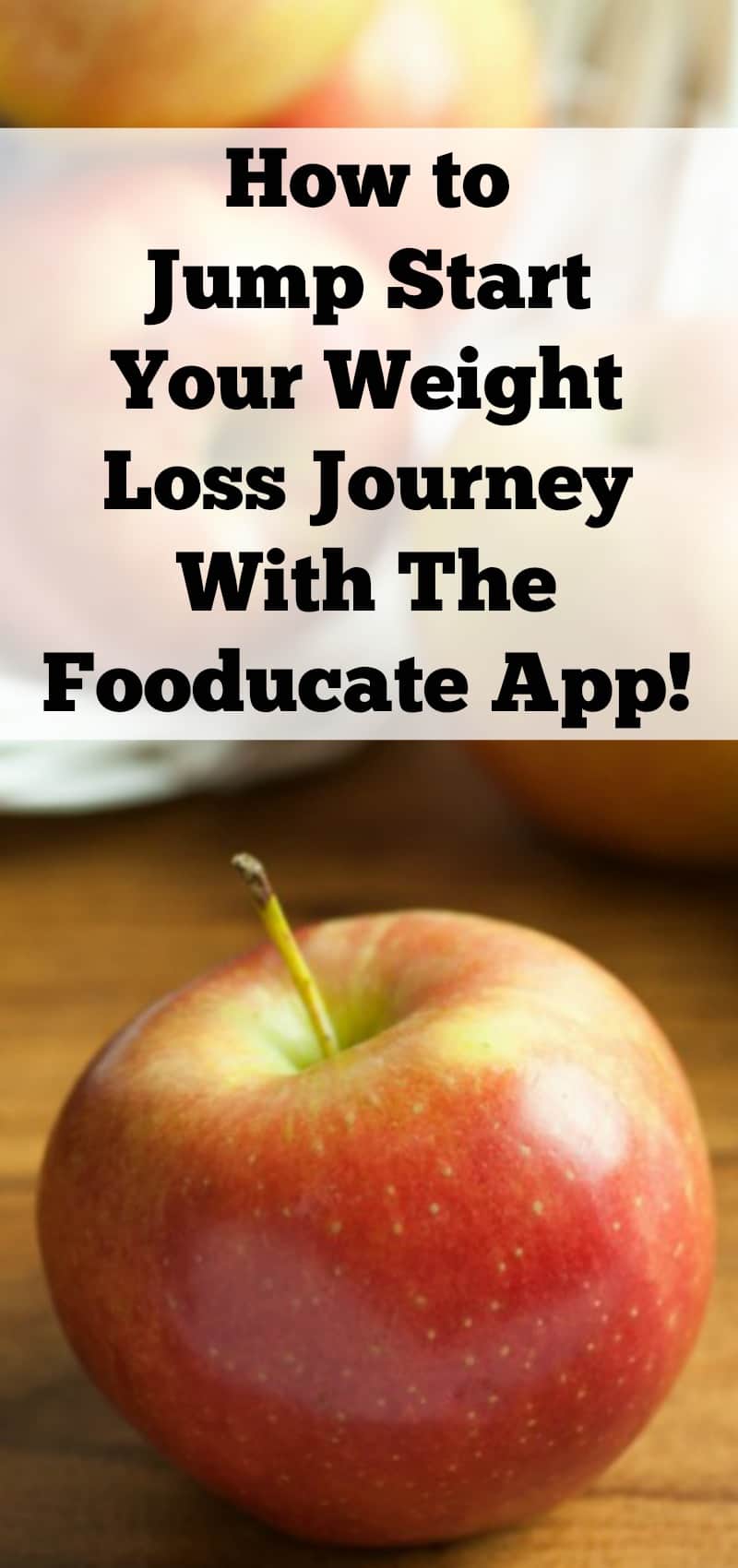 I have been testing lots of fitness and nutrition apps lately, and I am kind of in love with this one. I truly believe that so many people are struggling with health and weight issues because they just don't have all of the information they need to be successful. Educating yourself about nutrition is the best thing you can do for yourself, and this app really tries to do that in a simple way.
Fooducate is a free download in the Google Play Store or in Itunes, and claims to be a food coach and calorie counter for weight loss, health and fitness. It tracks your food and exercise like many other apps, but also tracks the quality of your calories, not just the quantity. It will show you how to eat right by giving you recommendations for healthy food based on what you currently eat. The app analyzes information on product nutrition panels and ingredients lists, educating you about things like added vs. natural sugars, trans fat tricks, high fructose corn syrup, MSG, food colorings, GMOs, additives and preservatives, artificial sweeteners, and more. It will personalize your recommendations based on age, gender, weight, height, activity level, desired weight loss rate, carb control, health conditions, dietary goals, and allergens. Finally, you can get answers and motivation from the Fooducate community, while sharing your tips and success to motivate others. This all sounds pretty good, doesn't it?
After you download the app, it will ask you for some basic information, including if you are currently trying to lose weight, your target weight, current weight, height, gender, age, and how active you are. The app will then calculate a daily calorie total for you.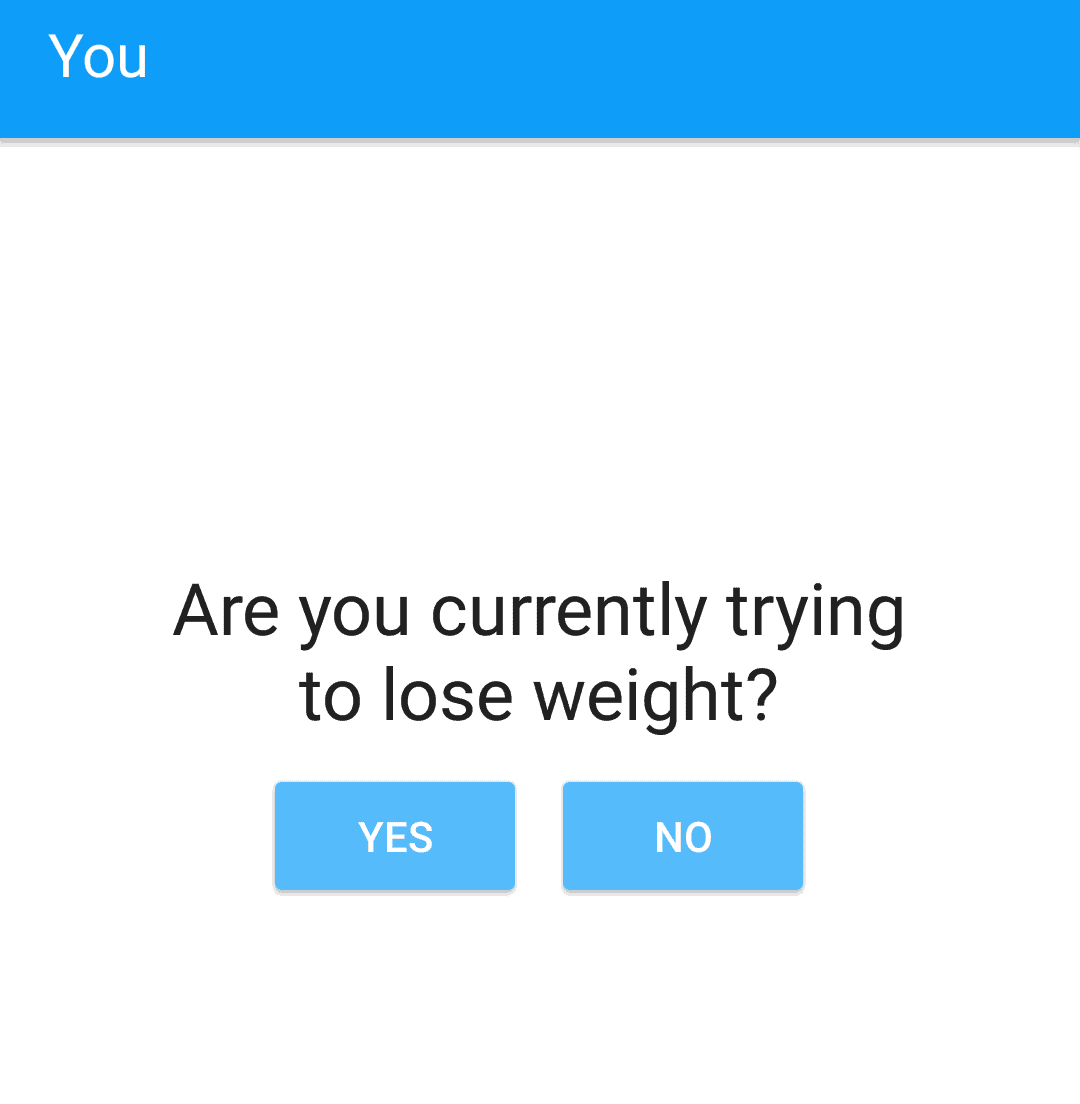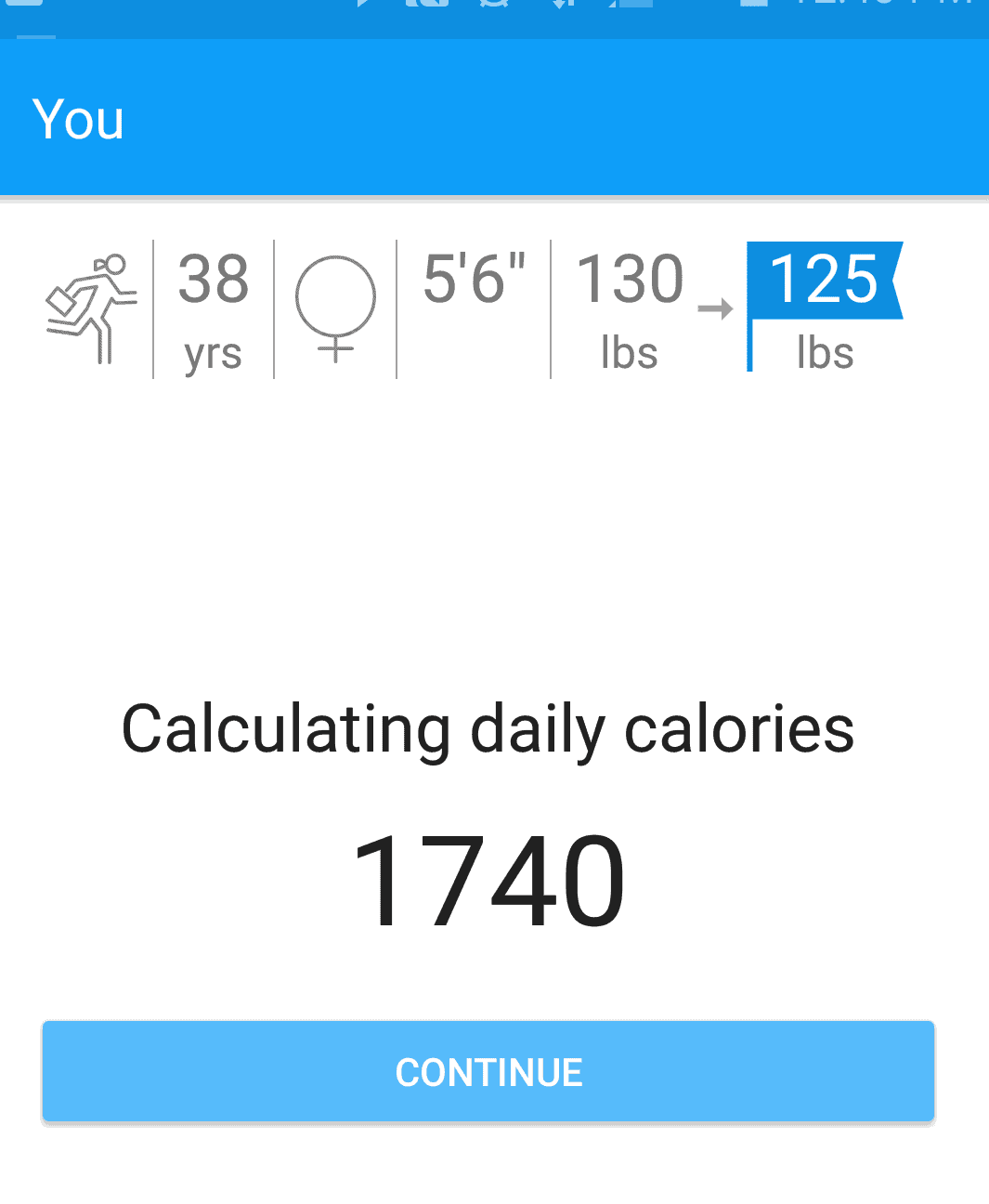 Next you will get your Diet plan. This includes a summary of your target weight, pounds to lose, target date, expected weekly weight loss, and daily calories. The target date to lose 5 pounds was about two months away, with a weight loss of about a half pound per week. This is very realistic and doable.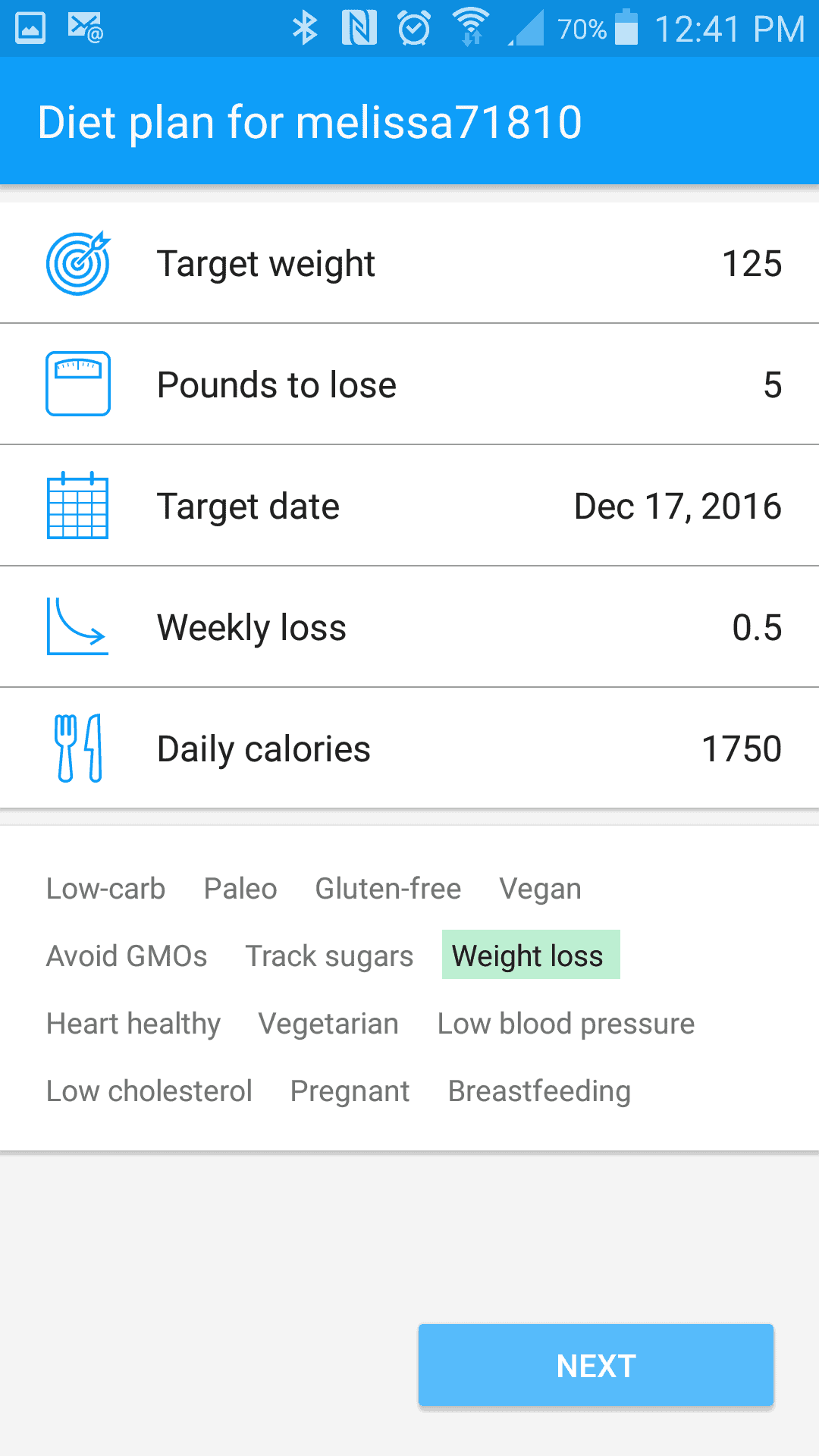 You can upgrade to premium features to plan for special diet or health concerns, such as a gluten allergy or trying to lower cholesterol.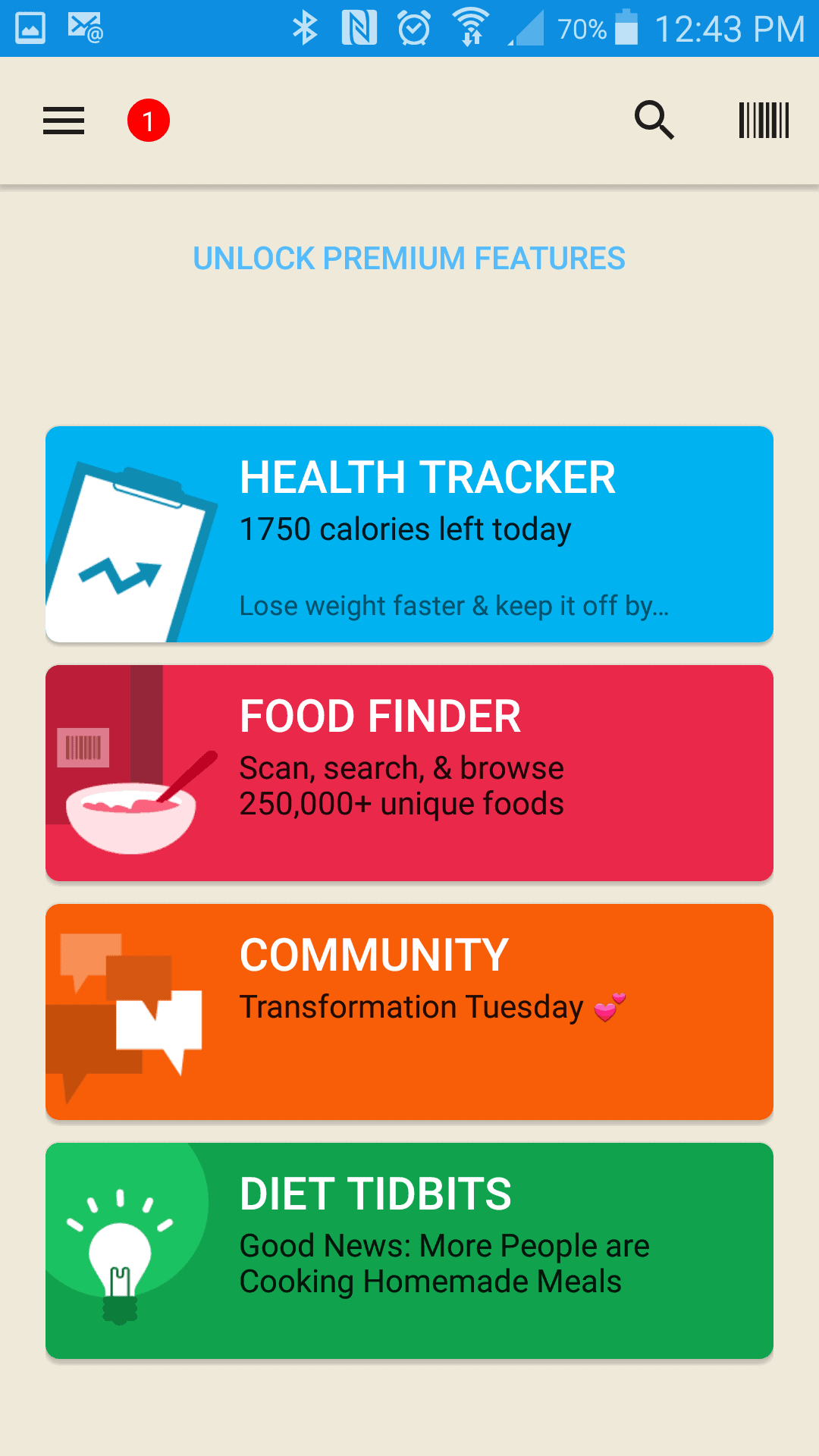 The Health Tracker is where you will keep track of your eating throughout the day. You can add quick calories, breakfast, lunch, dinner, snacks, water, exercise, notes, weight, and other measurements. Another really cool feature that I love is you can search food by grocery store or by restaurant. So if the restaurant you are at doesn't have nutrition info posted, you can quickly look it up. Very handy!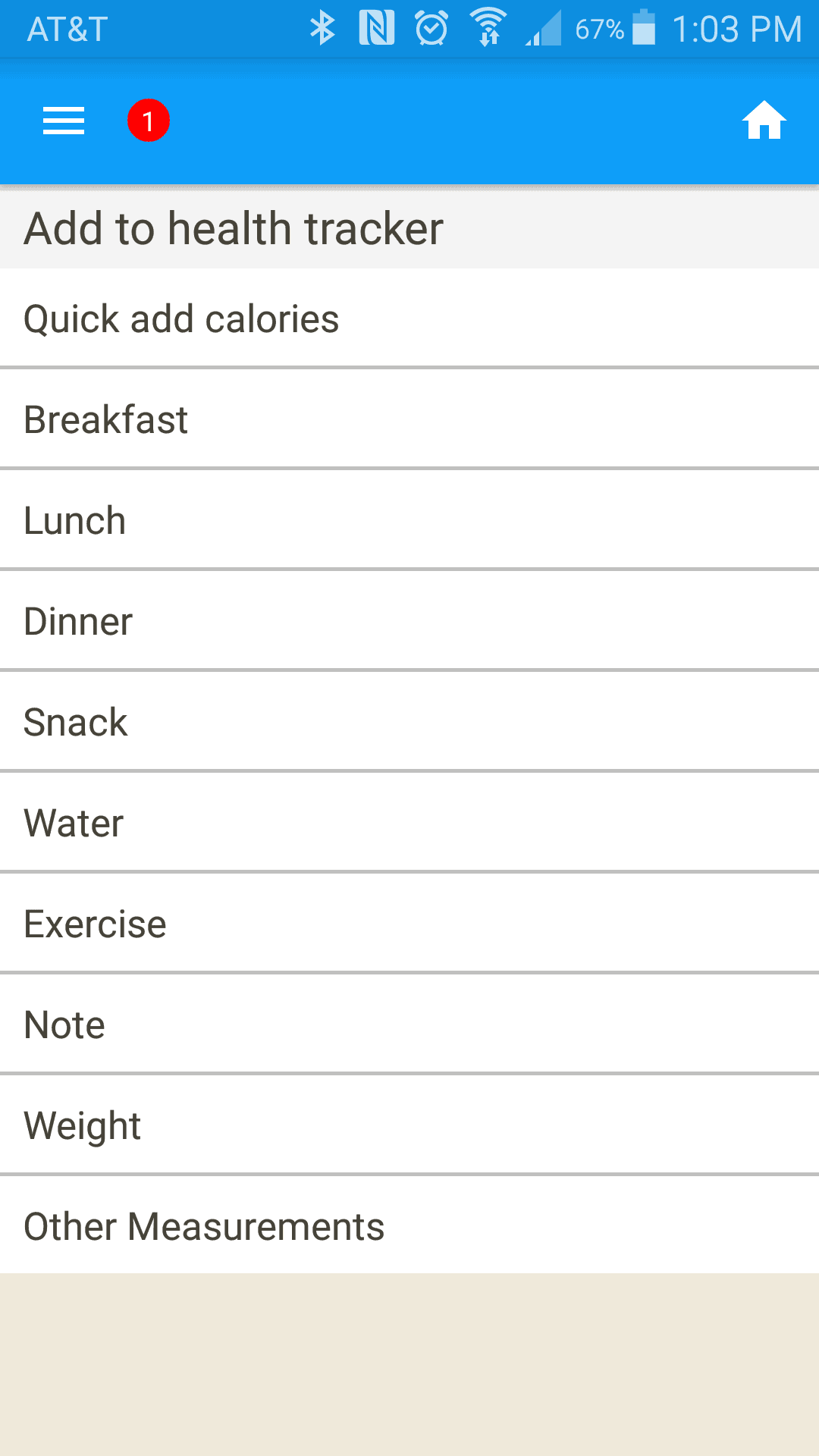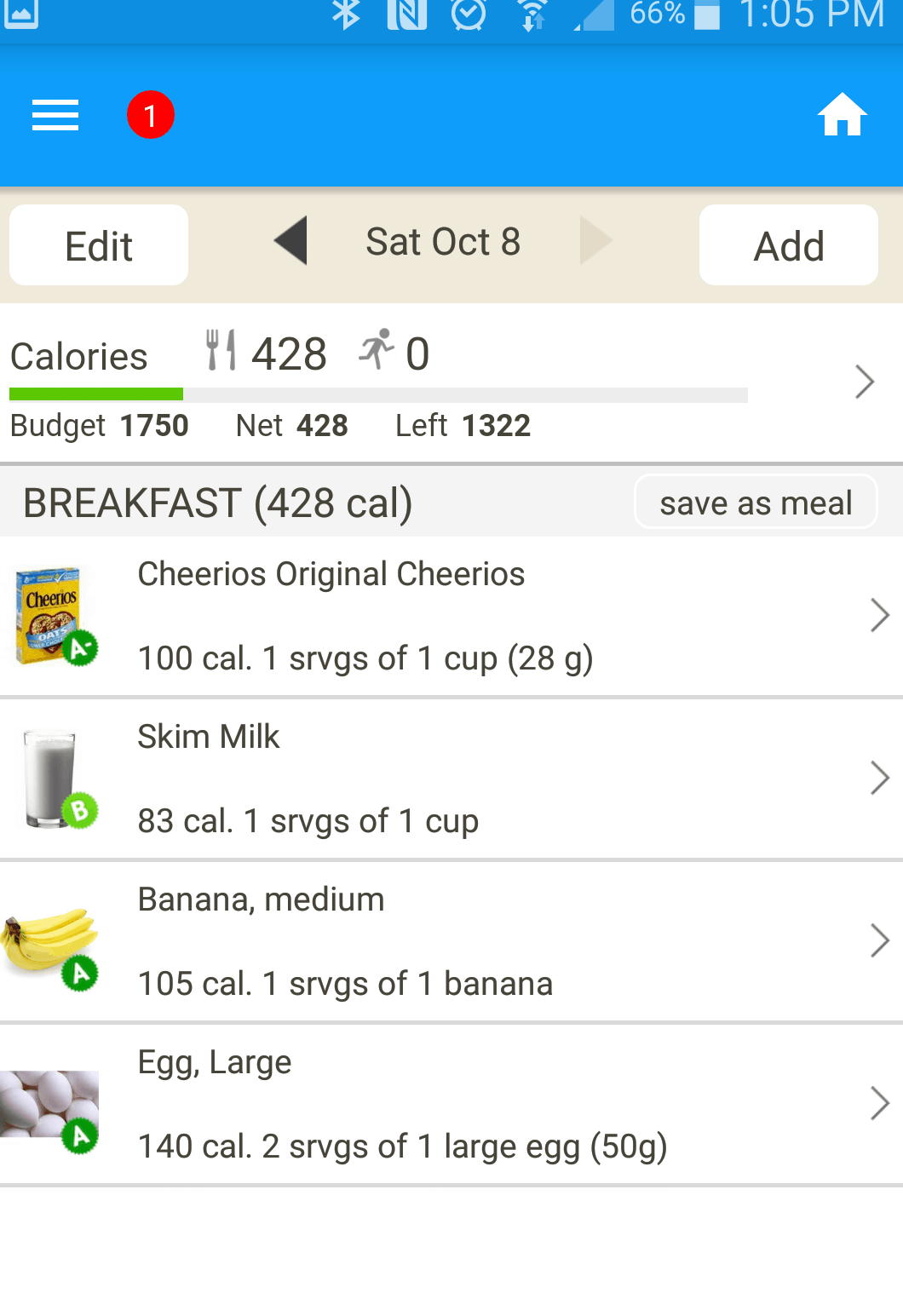 The Food Finder is just what it sounds like. Here is where you can scan or browse foods by category. This includes all of the categories you would expect, like dairy, meat, and vegetables, but also condiments, dips, beverages, and even baby food and pet food. Here again, you can search by restaurant as well.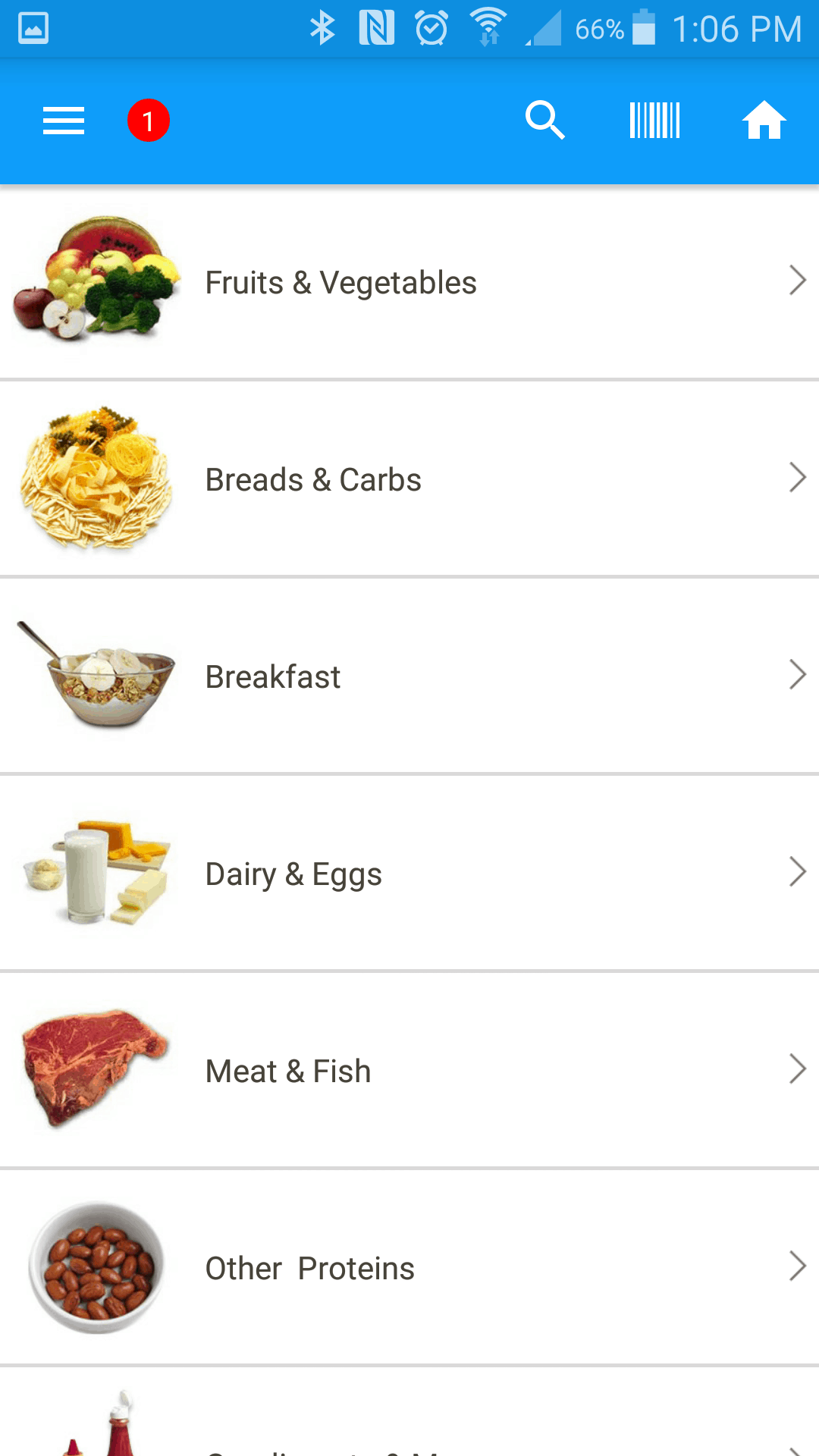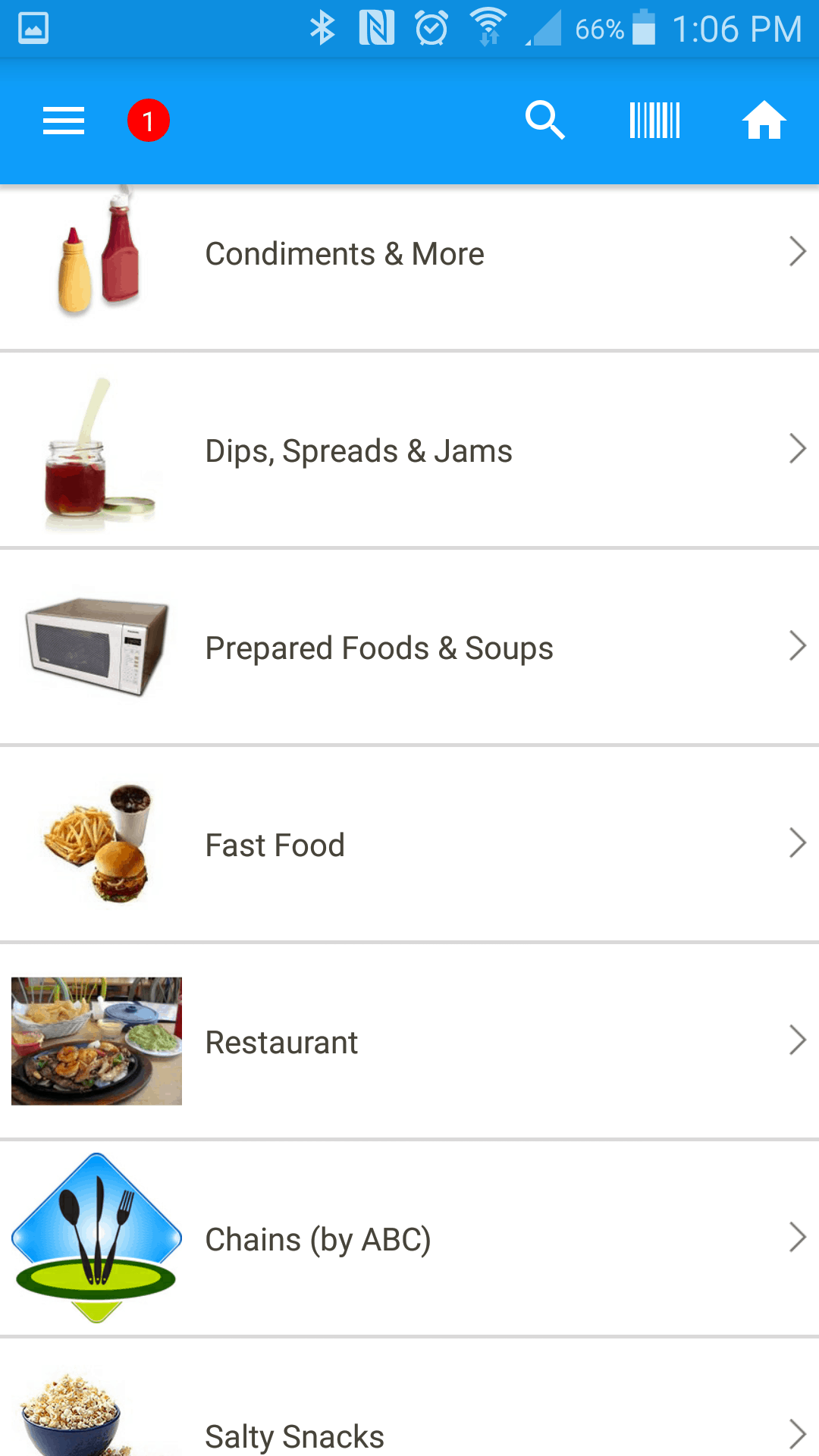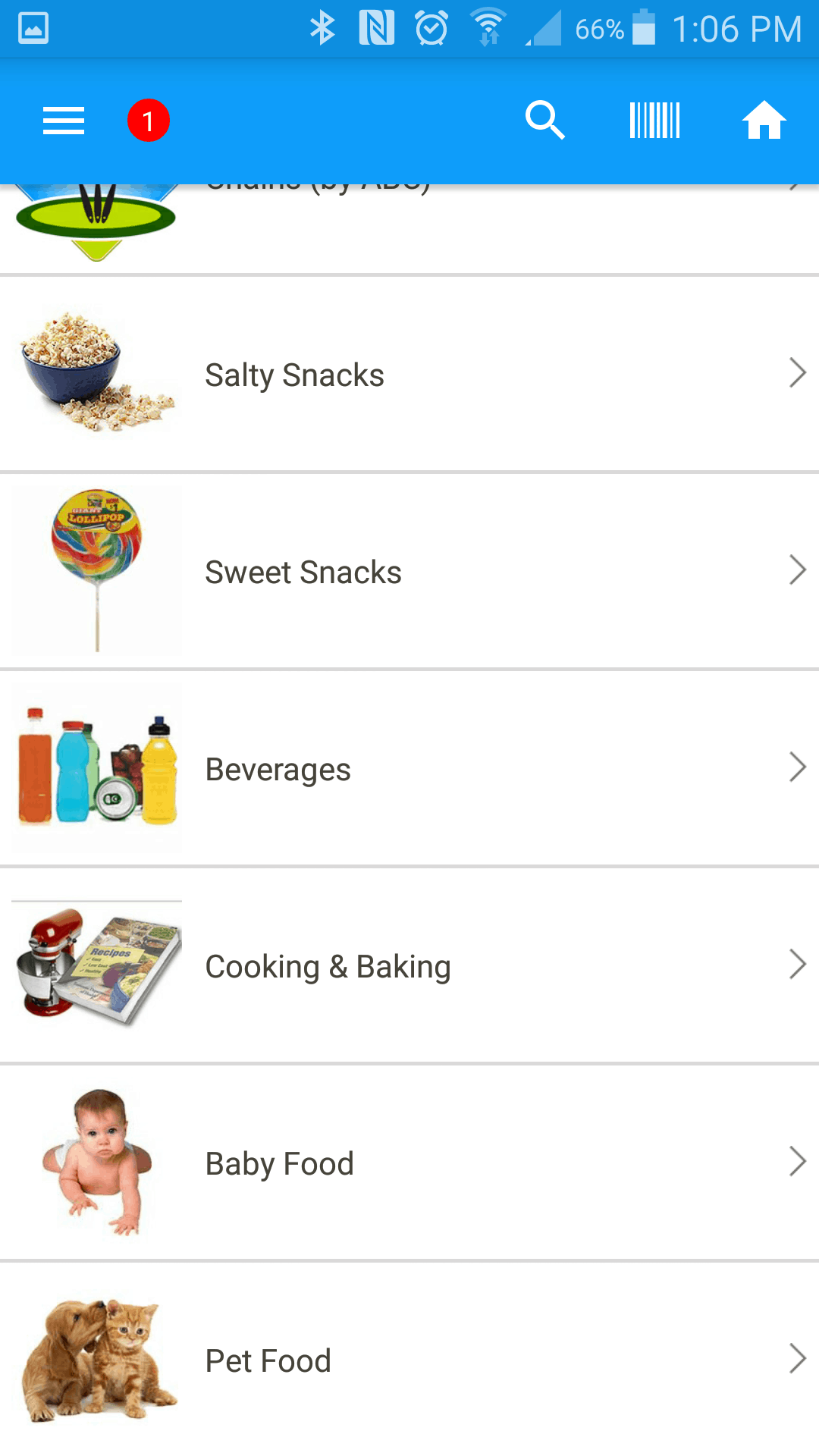 The Community is your social media outlet. You will find a trending news feed, chats, people you are following, and your followers. If you are a part of any form of social media like Facebook or Twitter, then you know how much you can use a tool like this to get nutritional support. It's a place dedicated just for that, so you don't have to sift through posts you're not interested in to stay focused.
The Diet Tidbits tab is full of helpful articles on all kinds of topics related to nutrition and weight loss. I found articles about fasting, Starbucks, cheat meals, and sugar. You will find just about any topic you are looking for. The articles are well written and very informational too.
Ok, I saved my absolute favorite part of this app for last. When you browse or search for any food, it comes up with a letter grade, just like the good old days back in elementary school. For example, when searching cereals, Raisin Bran comes in at a C+. Want to know why? They tell you exactly why! It is 100% whole grain, which is nice, but it has 5 teaspoons of sugar. It even goes on to elaborate on how much added sugars Americans are eating, and why that's a bad thing. On the other hand, Shredded Wheat comes in at an A-. It's 100% whole grain, and it explains why the fiber in whole grains is so good for your body. It also has 1.5 teaspoons of sugar, it's minimally processed, and a good natural source of iron. I really think this is the best feature of the app. Not only does it grade the food, it tells you exactly why the food is getting that grade with detailed information. This is truly being Fooducated!