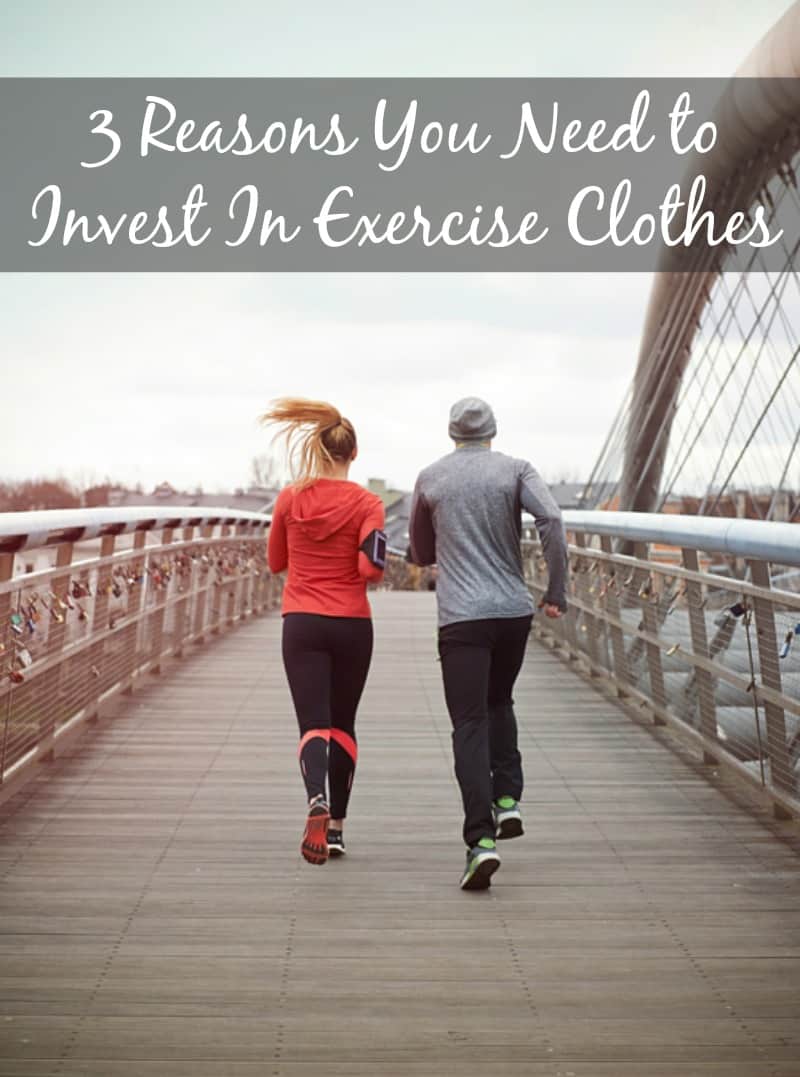 So if you are exercising regularly, that's fantastic. But are you loving it yet? If not, I have a simple tweak that can help you really look forward to working out, and will make you feel better doing it too. It's simple: buy new exercise clothes. And I'm not talking about a pair of sweat pants and a t-shirt either. I'm talking about real exercise clothes designed specifically for working out. Yes, they make those! So stop working out in your pajamas (ahem…Tammy), and get yourself into some new gear.
So let's talk about why you should do this. You won't believe me until you actually try it, so reading this is only the first step. You are going to have to actually go out and buy some things for yourself to see what I'm talking about.
#1 It will help you look forward to working out, and even maybe get a little excited about doing it.
When you see the drab sweat pants and t-shirt sitting there, there's really nothing fun about putting that on. However, when you see brightly colored or patterned tank tops and leggings, you will feel a little more excited about putting those clothes on and getting into your workout. Seriously, I love my workout clothes! And companies have gotten really amazing with designing clothes that are super cute and fun to wear. The patterned leggings are my absolute favorite thing right now. They are so funky and allow you to show off your personality and style a little bit too.
#2 It will make you feel like a real exerciser!
Sweat pants and a t-shirt scream "exercise imposter" (I totally just made that phrase up!). It makes you seem like you are only going to be exercising for a limited period of time. There's no investment into it. When you have real exercise clothes, you are saying to yourself, this is something that I'm always going to do, so I should buy some quality clothing to do it in.
#3 You will feel so much better about yourself.
I know a lot of people think hiding behind baggy workout clothes is the way to go, especially if you are just starting out with exercise, but that's just not the way to go. Baggy clothes will not only get in your way, but will just make you feel blah. You want snugger fitting clothes so that you are comfortable to move around, and to show off your figure. That's right! Look in the mirror at what you got and work with it!
You don't have to spend lots of money on workout clothes. There are plenty of affordable lines out there now that can meet all budgets. One of my favorites is the C9 Champion line at Target. They have a whole section in the store of this stuff that includes everything you need: sports bras, socks, pants, leggings, tops, outer layers, etc. All of the pieces are reasonably priced, and you can really score some great deals when there are sales or things are out on the clearance rack. These are all basic pieces that will last you a long time. You can mix and match the tops and bottoms to really get your use out of them.
I would recommend just starting with one complete outfit, and see how you feel. If you don't feel excited about exercising and better about yourself, then return it and you will have lost nothing. But I'm betting you will feel so good that will be back to buy more. It's worth it to invest in your health this way. It is not an extravagance. And now you know what to tell people to buy you for Christmas.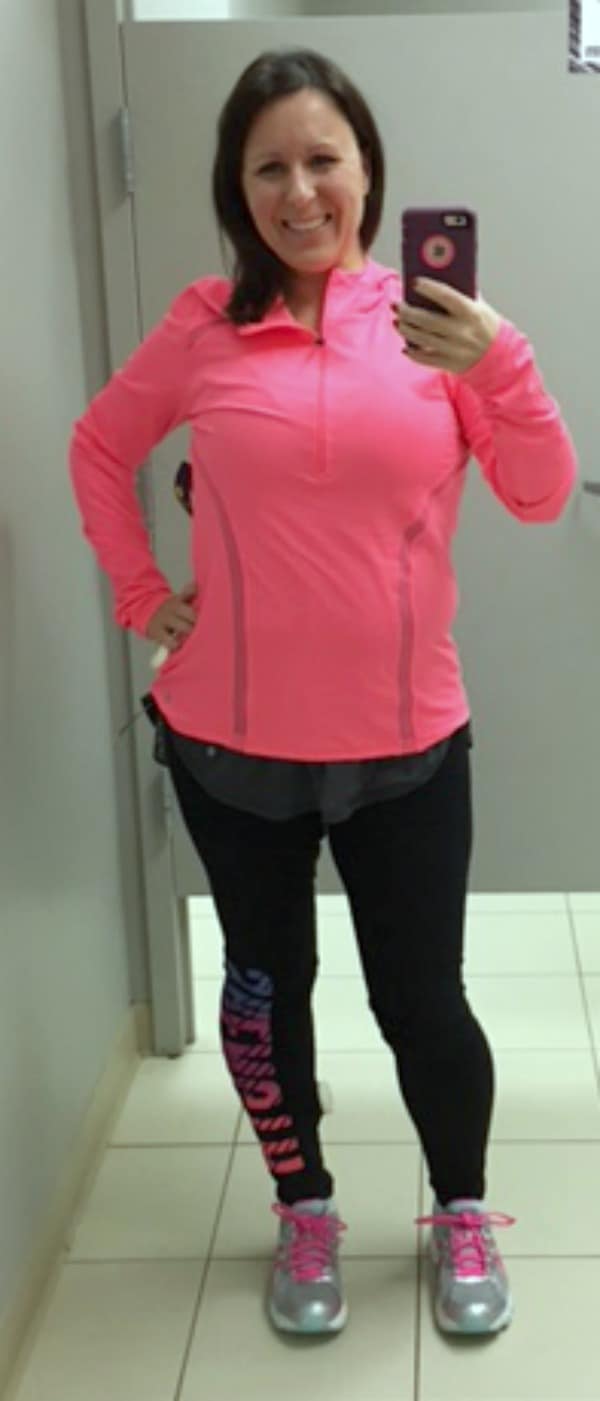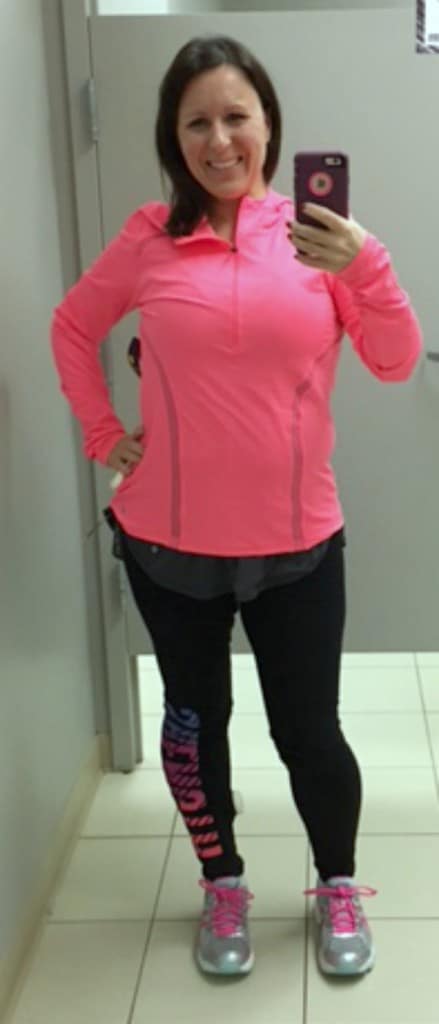 ** A little side note from Tammy. Melissa is totally right! I'm a pajama treadmill runner from WAAAAY back! I just bought my first "real" exercise outfit a couple months ago (see above) and felt a huge difference. Mine is from JcPenney's but I love Target's exercise clothing lines too. And Kohl's. Basically, I'm now hooked on exercise clothes. The moment I put on a pair of leggings and a top my brain instantly prepares for a workout. If exercise is a struggle, like Melissa, I recommend investing in a couple exercise outfits and see if that helps. I also started to run outside. Obviously, I can't run in pajamas in 20 degree weather. Melissa put together a great post on outdoor exercise clothes and gear. Check it out.
What are your favorite exercise clothing brands?